Happy nearly 2018, my friends! I honestly can't believe how fast this year flew by, and it's time for me to recap the year with my favorite 2017 posts. 2017 was a year that didn't go quite as I expected, and I think many of us are ready for it to end.
I had a lot of blogging goals this year that didn't all come true BUT I'm totally okay with that. I've learned this year that I must prioritize and create a good balance between my work, my blog, and my personal life. Because what's the point of the first two if my life flies by?!
And it also means I can carry many of these goals forward to 2018 and adjust them a little, because my blog and I are ever-evolving.
We've also had a year with what feels like an abnormal amount of natural disasters, and my heart and prayers go out to those affected.
I think we all continually face challenges of all shapes and sizes in our lives, but it's important to take a moment and take stock. So think, reflect, and make note of exactly what happened for you this year. Grab a journal and then check in by asking yourself a few questions:
What to ask:
Did I move?
What kinds of habits did I pick up?
Are the people who are important to me right now the same ones from the start of the year?
Did I take any trips this year?
What hurtles did I encounter?
Did something surprising or exciting happen?
What accomplishments did I achieve?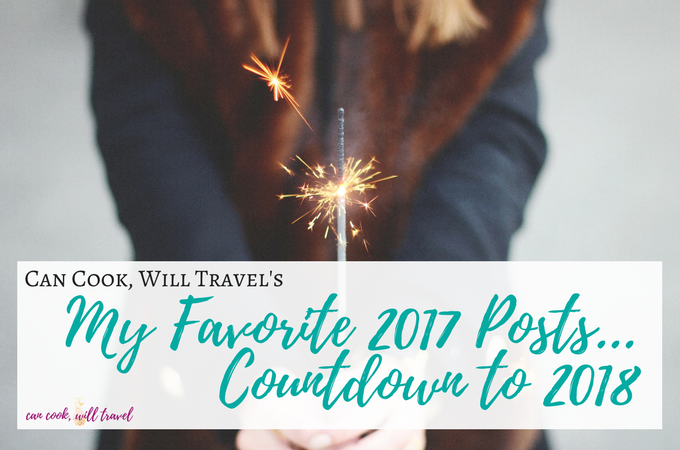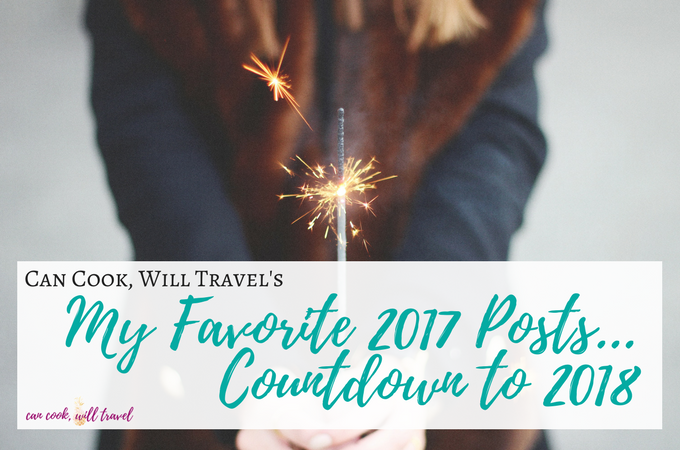 Here are some of my highlights after asking these questions?:
Dairy Free Journey: I started cooking dairy free recipes on my blog all year long, and I'm proud of the fact that I kept up with it and it wasn't hard to do!
Buh-bye cable: I cancelled my cable halfway through the year, and have used my Roku to save me SO MUCH money. Why didn't I do this before?!
Dating Life: For the first time in a very long time, I met someone great and I have a boyfriend. I don't talk a ton about this part of my life, but it's definitely noteworthy.
Travel: I took 3 work trips to Buffalo, NY, small town Georgia, and then to Vegas. I also traveled for work/fun to Austin and then wrote all about that here.
Blogging Accomplishments: I'm pretty proud to say that I've completed 7 years of blogging consistently, so that's huge! I can't wait to see what year 8 has in store. Plus I started up my weekly newsletter with behind the scenes stuff, exclusive tips, and sharing tons of recipes.
It's definitely been a nonstop blogging year for me as I created tons of content for you. We'll start with my favorite 2017 posts with all things cooking, where I've got it broken down by categories. Note that every recipe from this year is dairy free, and I promise you won't miss it! If you want to go straight to my cooking tips & more posts, then click this link.For the food posts, you can click on each section highlighted below and it'll take you to that category. Slick, right?!
MY FAVORITE 2017 POSTS – RECIPES:
Breakfast: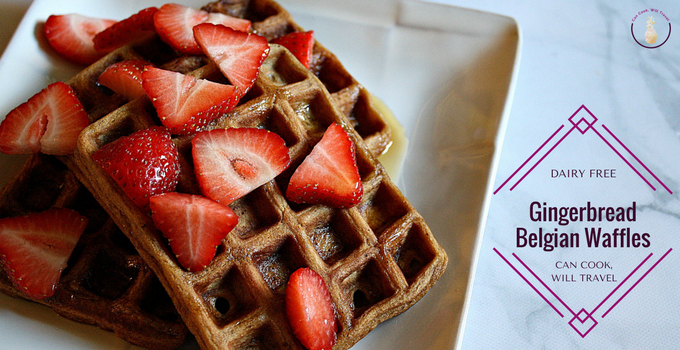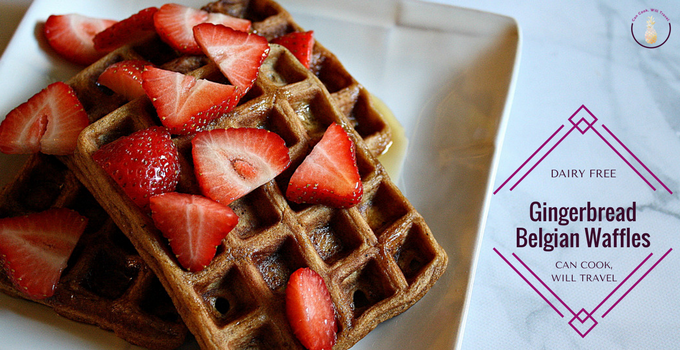 Gingerbread Belgian Waffles – I really love waffles, as they flood my mind with great memories of traveling. And this holiday inspired (but totally perfect any time of year) recipe is crazy good!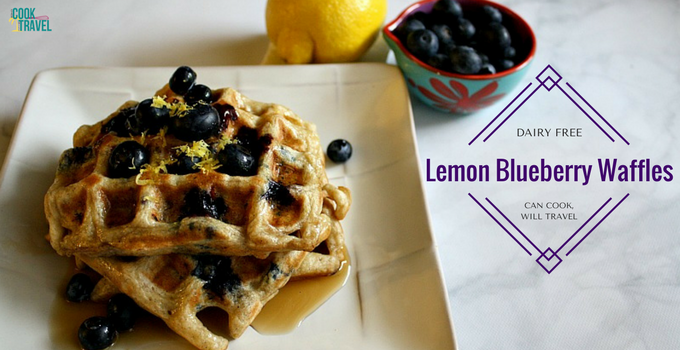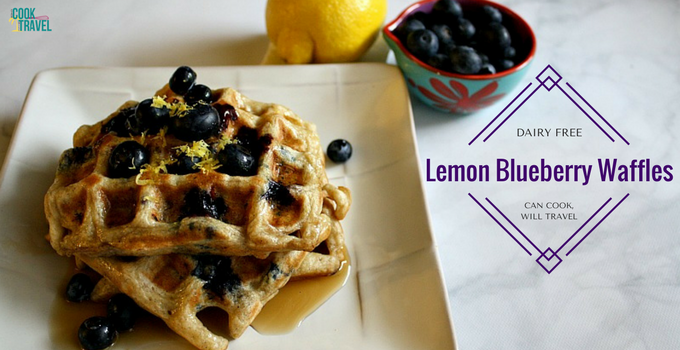 Lemon Blueberry Belgian Waffles – Again my love for waffles is very real, and this recipe is light with bursts of fruit from the fresh blueberries. Although you could totally use frozen if you wanted. It's just breakfast perfection, and there's no other way to put it!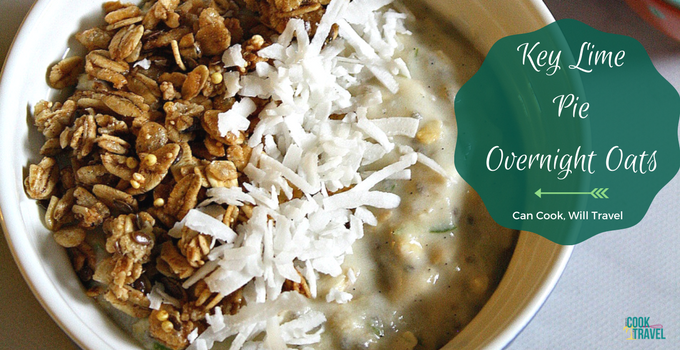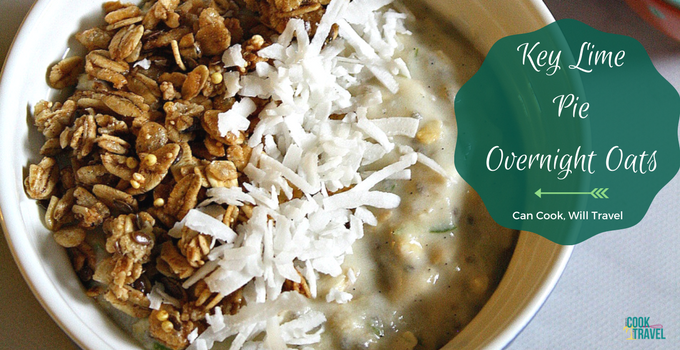 Key Lime Pie Overnight Oats – For a breakfast to make in advance, this is the one! I love this one especially in the warmer months, but in the Winter it's great for transporting you to the beach.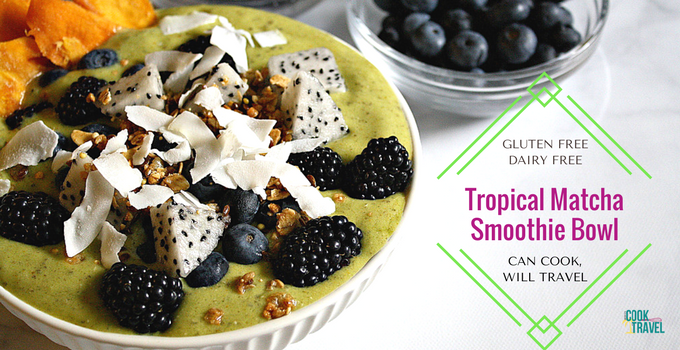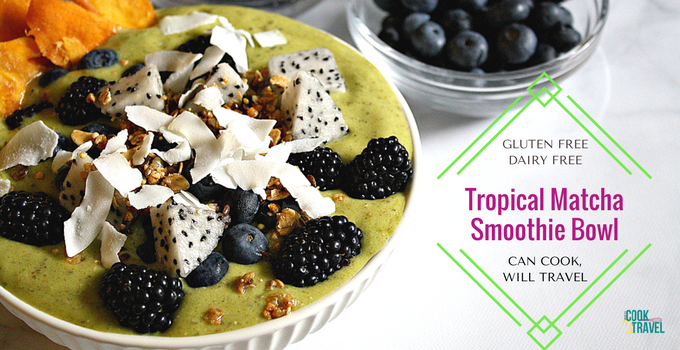 Matcha Mango Pineapple Smoothie Bowl – I got a bit obsessed with smoothie bowls this year, and I made a version of this one on repeat this Summer and Fall. It's fresh, has great flavor, and is super versatile so you can use what you have on hand.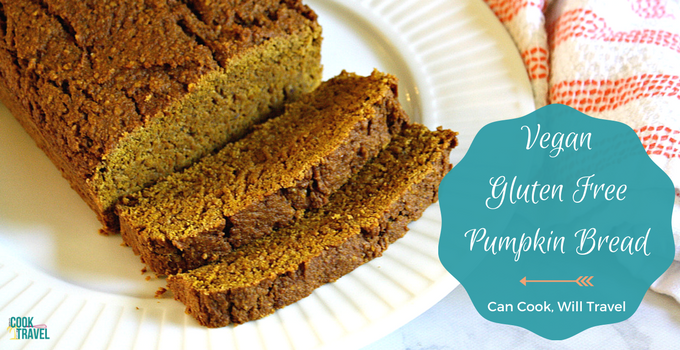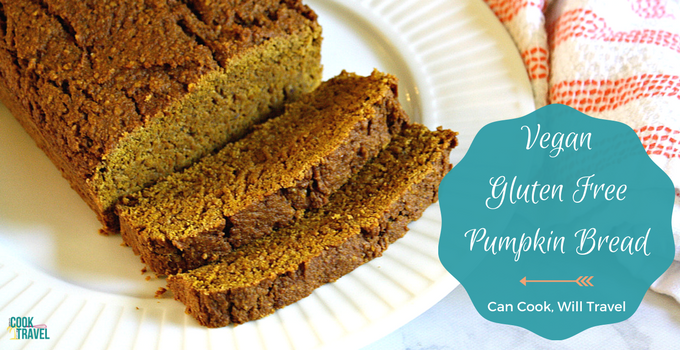 Vegan GF Pumpkin Bread – I just ate some of this bread this morning, in fact. I love how easy it was, plus it's super flavorful and vegan AND gluten free. So you'll feel a lot less guilt whipping this up. And freeze the majority of it and enjoy it for a few months!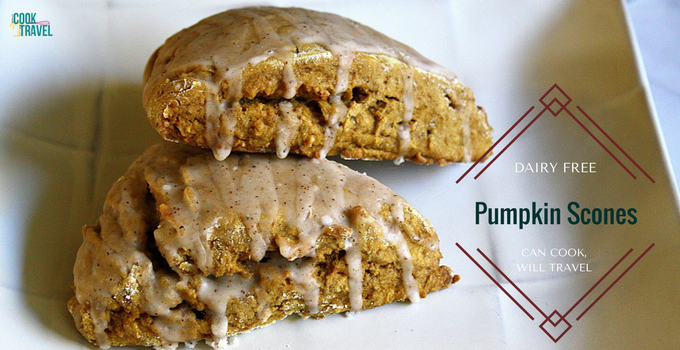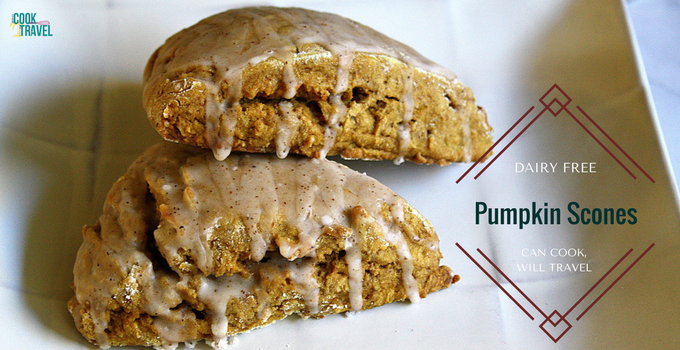 Pumpkin Spice Glazed Scones – Last but not least are these scones, which totally hit the spot. I did the same thing as with the bread and froze them, so I could enjoy them as I wanted. They made for a nice way to treat myself on occasion for breakfast.
Snacks & Apps: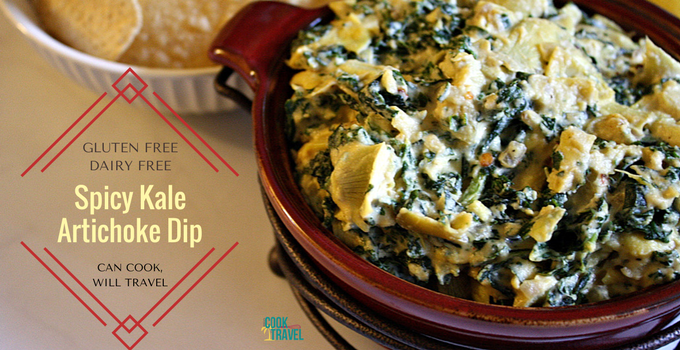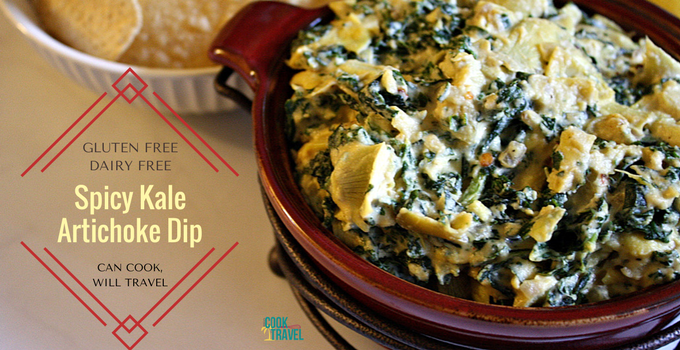 Spicy Kale Artichoke Vegan Dip – This may be my favorite dip I've made recently, plus it's totally guilt free. It's a way healthier spin on Spinach Artichoke Dip but with Kale and no cheese. You'll be surprised at how healthy and delicious it is!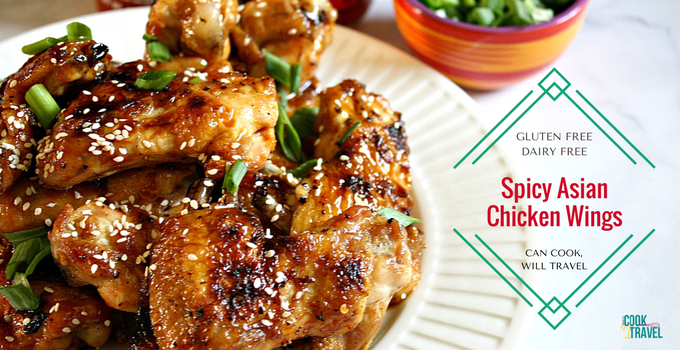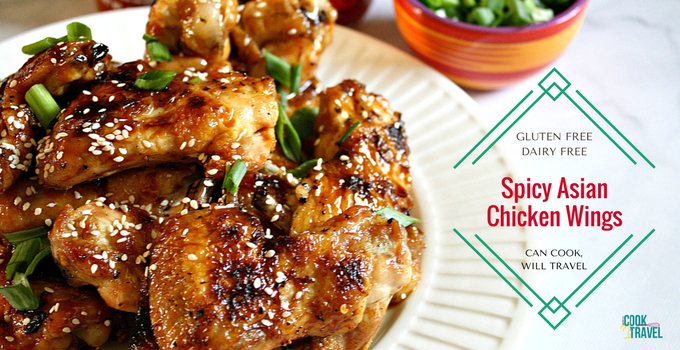 Spicy Asian Baked Wings – My first attempt at making wings was a complete and total success. This spicy Asian sauce coats them and makes them nearly impossible to stop eating (she types from experience).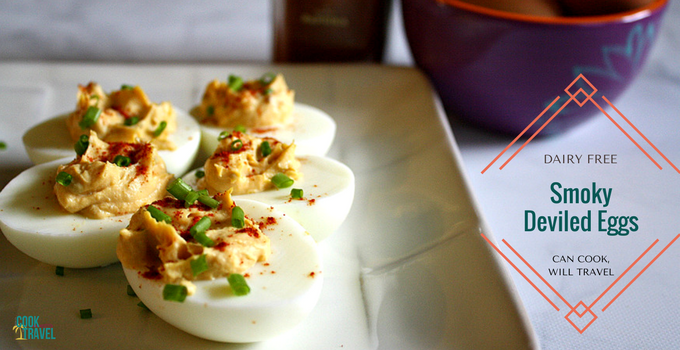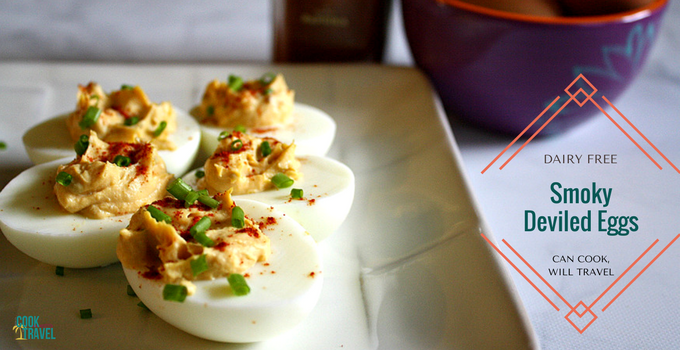 Chipotle Deviled Eggs – I've loved deviled eggs forever, and I decided to change up my recipe. I created a smokey flavor that made these deviled eggs a bit addictive. They didn't last long at Easter this year!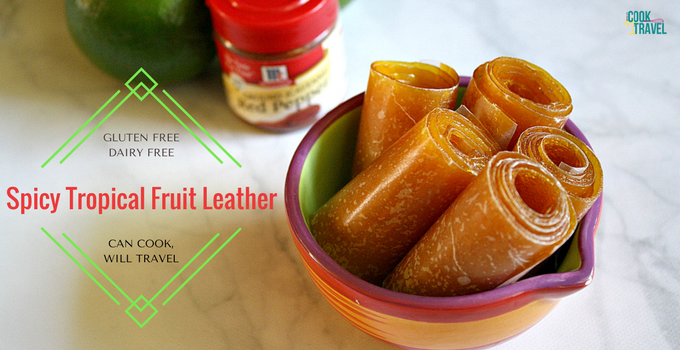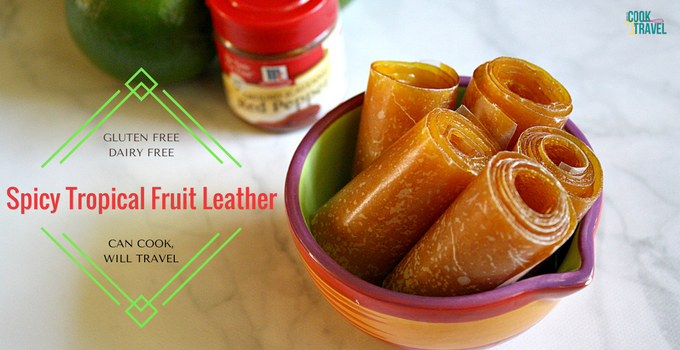 Spicy Mango Pineapple Fruit Leather – For a sweet treat to throw in for lunch, you've got to make this recipe. It's nice and tropical with a light heat that just warms your throat and isn't super hot. These didn't last long in my kitchen, so you've been warned.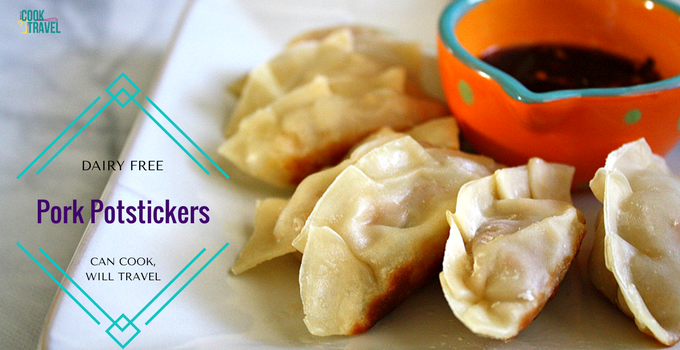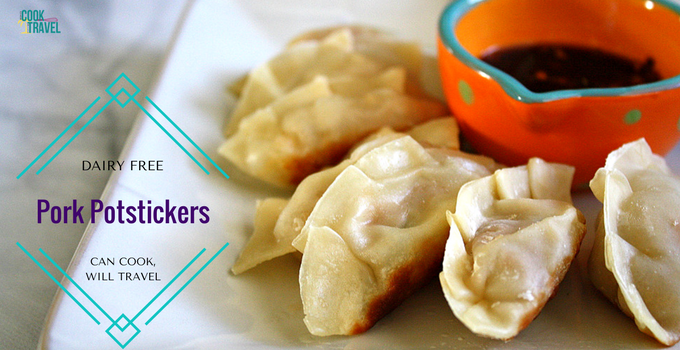 Pork Potstickers – These…you MUST make them! They can be a tad labor intensive as you fill your potstickers, but they're so worth it. I've made them 2-3 times and often just freeze the majority to enjoy for several weeks. Dear me, they're flipping awesome!
Veggies & Soups: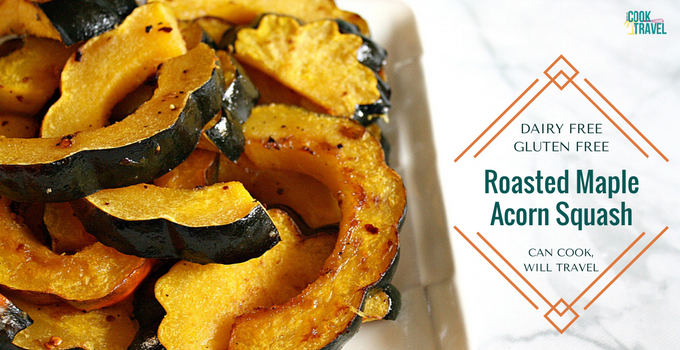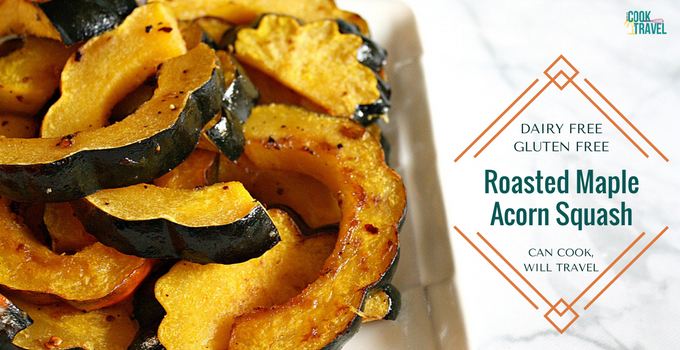 Roasted Spicy Maple Acorn Squash – This dish is another one I have re-made a few times over the past few weeks, because it's so good! I love it as a side or added to a Buddha bowl. The recipe is a cinch to make, is done in no time, and reheats pretty well too!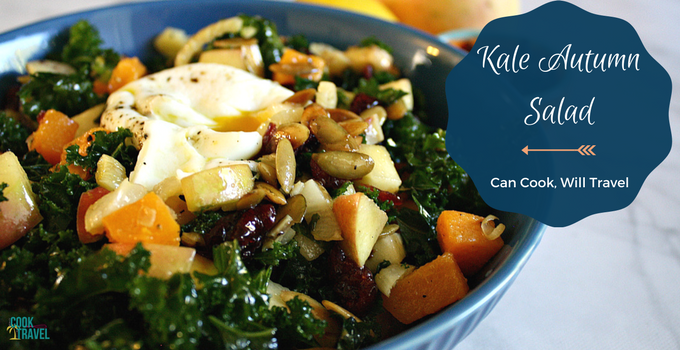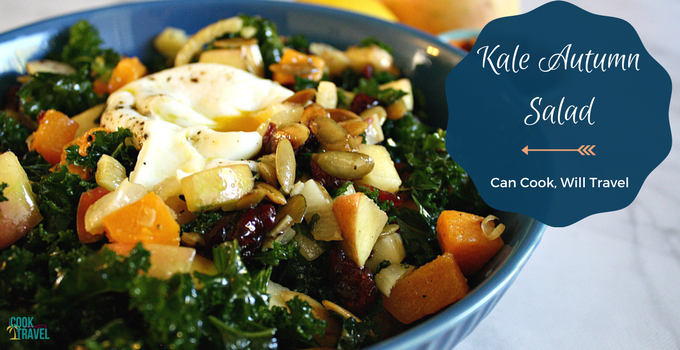 Roasted Butternut Squash Fennel Kale Salad – My Autumn salad recipe is chock full of veggies and healthy goodness. Add meat to it, goat cheese, and top it with a fried egg like I did if you'd like. Honestly I could eat this on on repeat. #TwistMyArm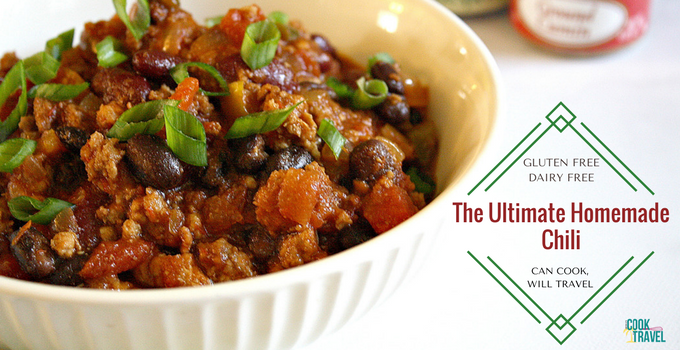 Ultimate Chili Recipe – I can't stop talking about this recipe and may actually be enjoying it as you read this, because I plan to make it ASAP. It's super easy, jam packed full of veggies and lots of flavors of sweet and spicy. I'm a little obsessed with it, so I think you ought to make it so you obsess over it too!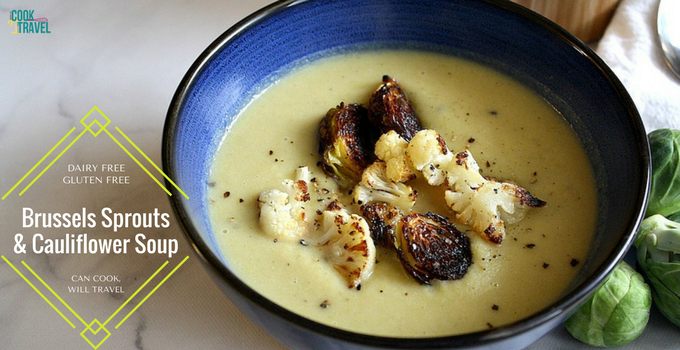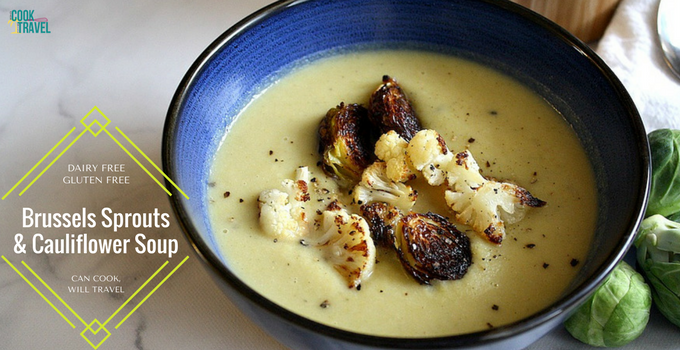 Roasted Vegetable Soup – I adore this soup filled with roasted cauliflower & brussels sprouts, and it couldn't be easier. It's creamy from blending the roasted veggies with the soup base, and I'm such a fan of this one!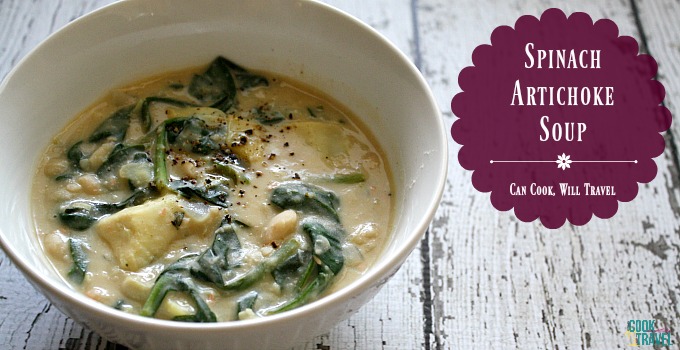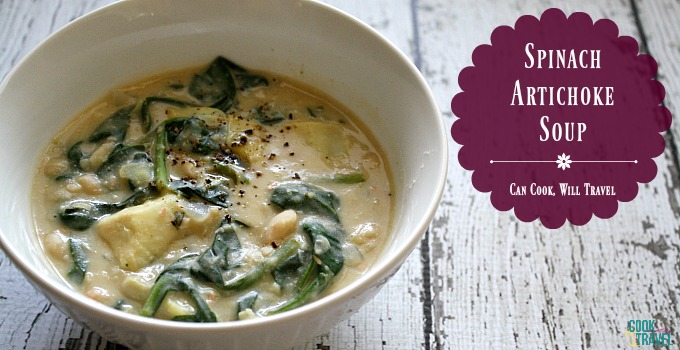 Spinach Artichoke Soup – You won't believe how creamy this is with zero cream in it, and it's the first recipe I remember whipping up on my dairy free journey. This dish has been super popular on my blog this year, and it's for good reason!
Pasta: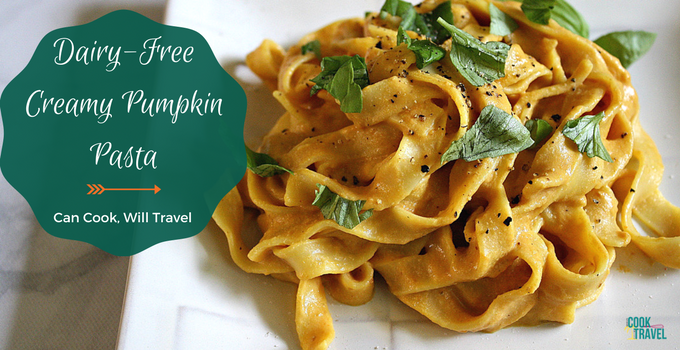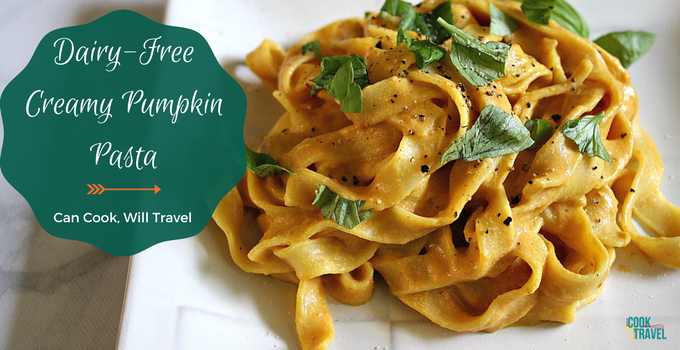 Pumpkin Alfredo Pasta – My dairy free version of a favorite recipe from 2016 may just top the original. It's creamy, easy, filled with flavor and is great on its own or as a side. Yum, yum, and yum!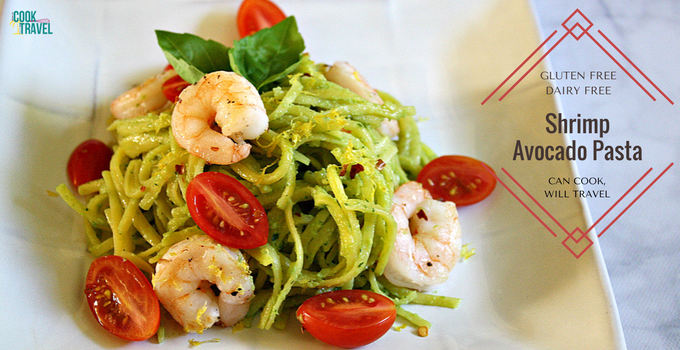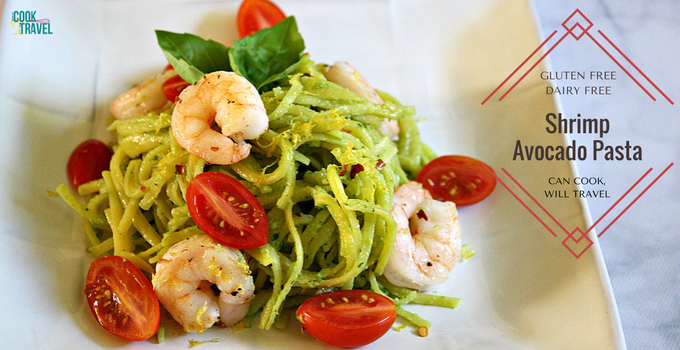 Healthy Avocado Linguine with Shrimp – Making a sauce out of avocados is nothing new to me, but I changed it up by adding shrimp, tomatoes, and a bit of heat (of course). I love this pasta dish any time of year.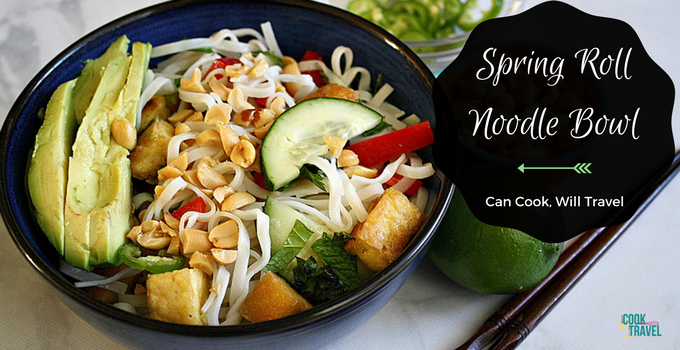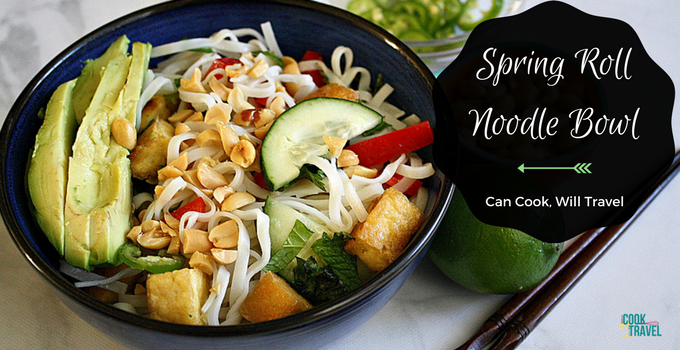 Spring Roll Noodle Bowl – If you love spring rolls, then you must make this one! It features rice noodles, and is filled with veggies and light dressing that will have you going back for more! Seriously it's as yummy as it is pretty!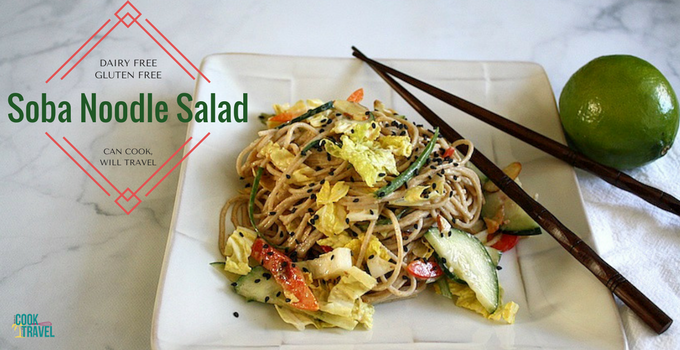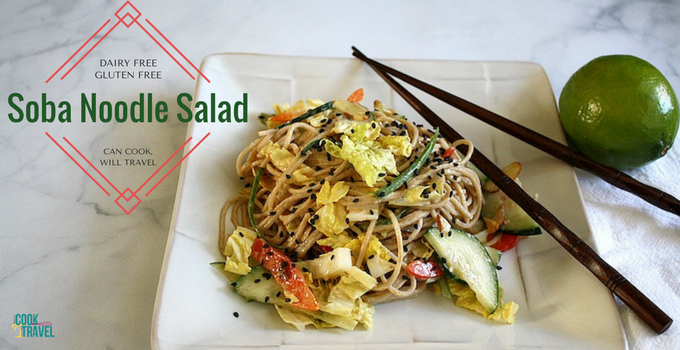 Soba Noodle Salad – I made this one so early in the year that I almost forgot about it, so I'll be whipping this up ASAP. Seriously it's just insanely good, makes a TON of food, and is filled with veggies and soba noodles with a killer Asian sauce.
Main Dishes: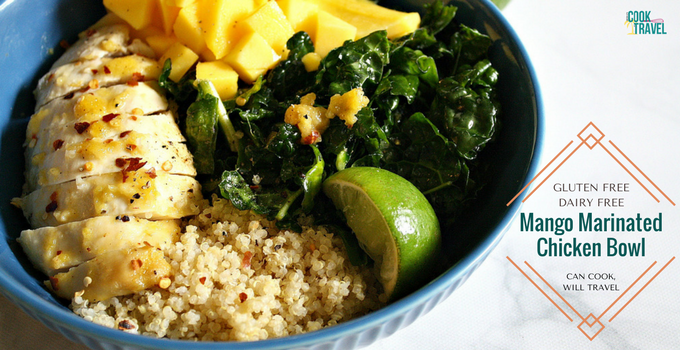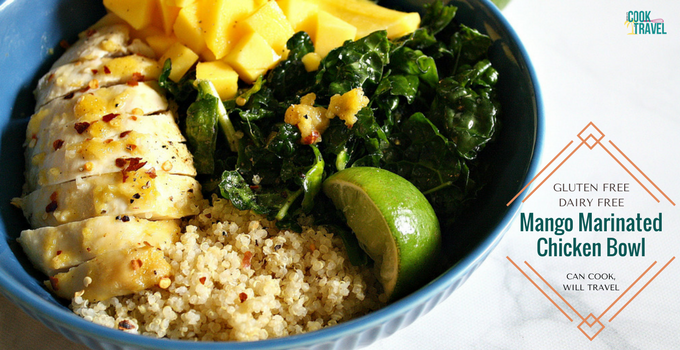 Mango Chicken Quinoa Bowl – I've been "bowl crazy" this year with veggie bowls, chicken bowls, and so on. And this mango version features quinoa, kale, and chicken with a spicy mango marinade that will knock your socks off!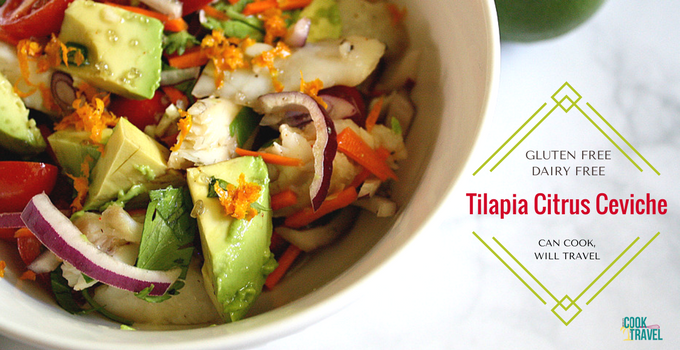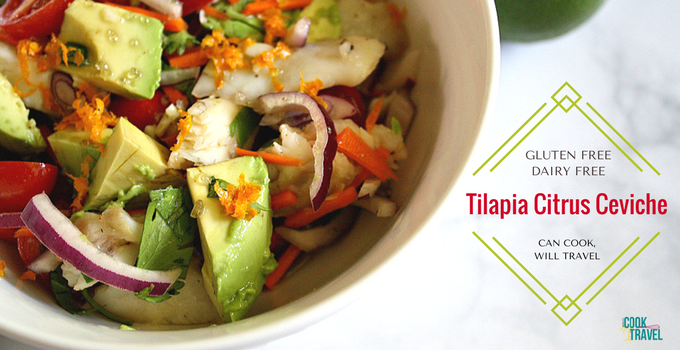 Healthy & Easy Tilapia Ceviche – Ceviche was on my mind this Summer, so I whipped up this recipe. Honestly it's just fresh, simple, and really, really good! I know I'll be making this many times to come!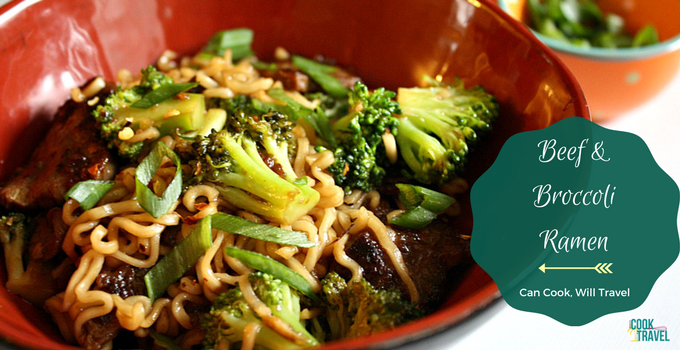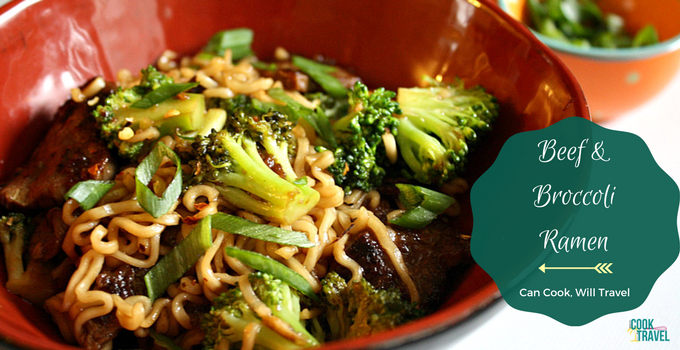 The Ultimate Broccoli Beef Ramen – When I think of recipes from 2017, I can't stop thinking of this one. It's not exactly healthy but it is insanely good and one I'm totally proud of. You'll find incredible flavor, tender beef, and ramen to make it a fun, delicious recipe!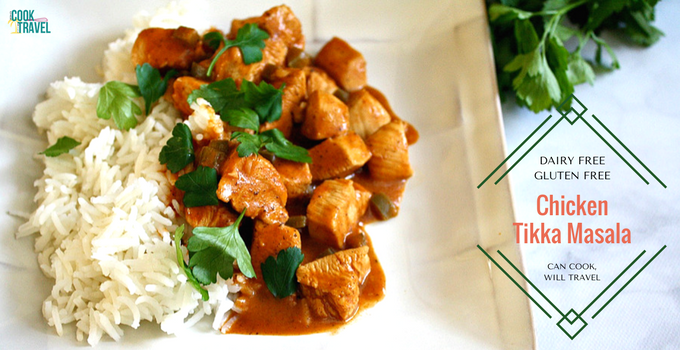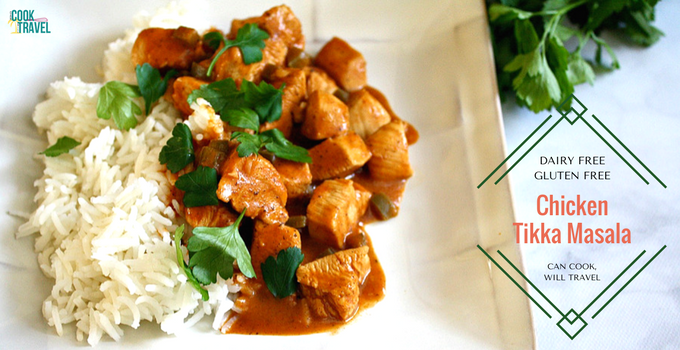 Chicken Tikka Masala – My dairy free version of this Indian favorite screams comfort food to me. In fact during the Winter I plan to make it over and over again, so maybe you should join me on this adventure!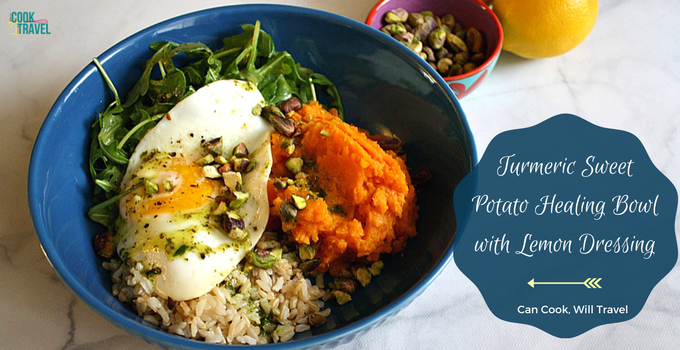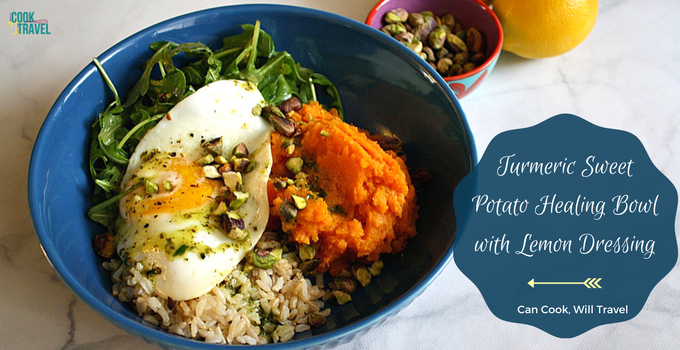 Healthy Sweet Potato Bowl – If you like healthy food and sweet potatoes, then you really ought to make this dish. Infused with healthy spices and served with arugula, brown rice, and a fried egg, it's a meal I'd happily enjoy any day of the week!
Indulgences: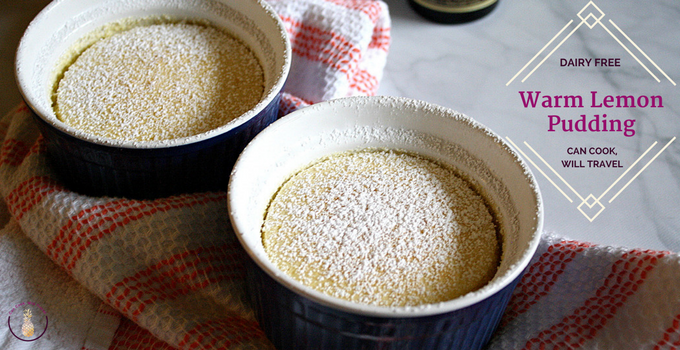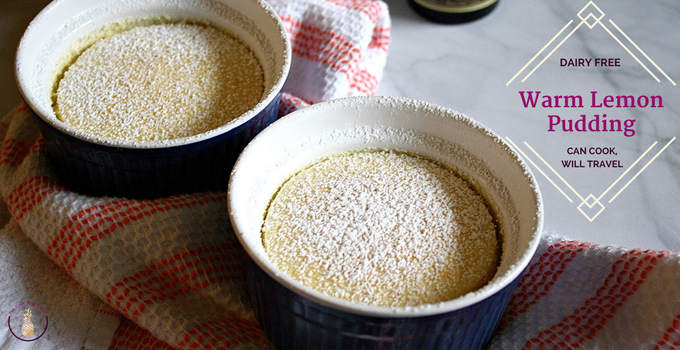 Baked Lemon Pudding – If you love lemon, then you must make this dessert sometime. While it's not exactly healthy (hello lots of sugar), I always think it's okay to indulge a little bit here and there. So choose wisely and indulge away!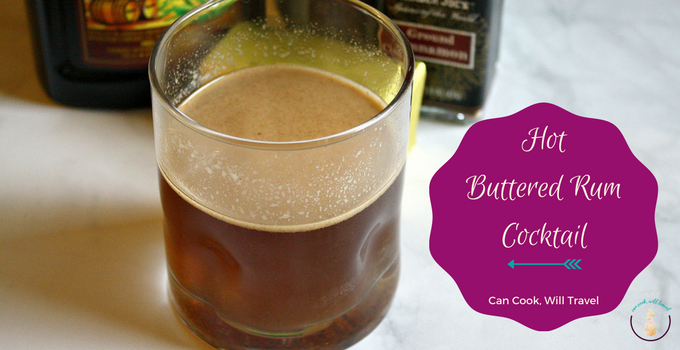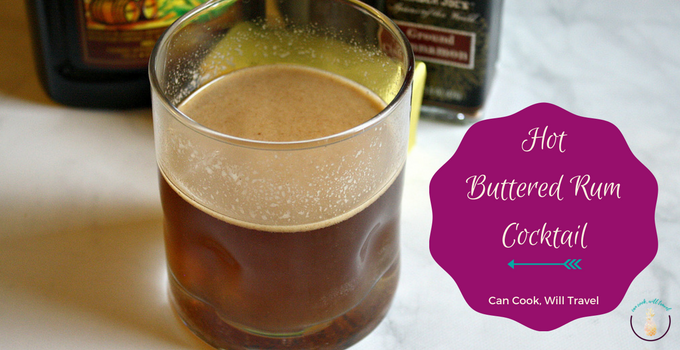 Hot Buttered Rum – You can bet I'll be sipping on this warm cocktail in the coming months. It's officially COLD here in Kansas City this week, and I'd love to be curled up with a glass of this cocktail!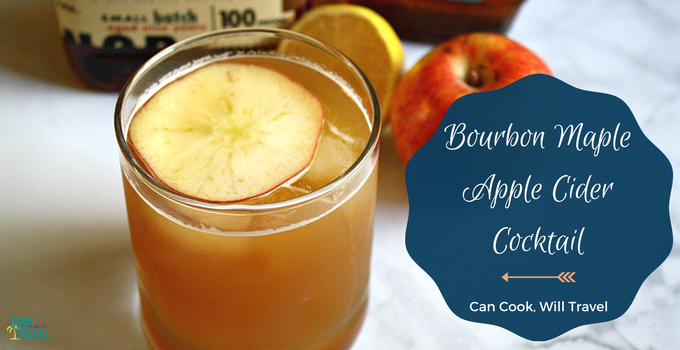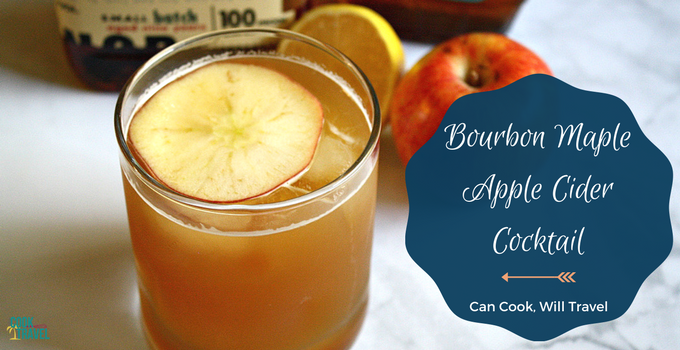 Maple Bourbon Apple Cider Cocktail – For a cold cocktail that's served with apple cider and bourbon, you must try this one. I made it for my boyfriend a few weeks ago and he loved it, and I must admit that it was even better the second round!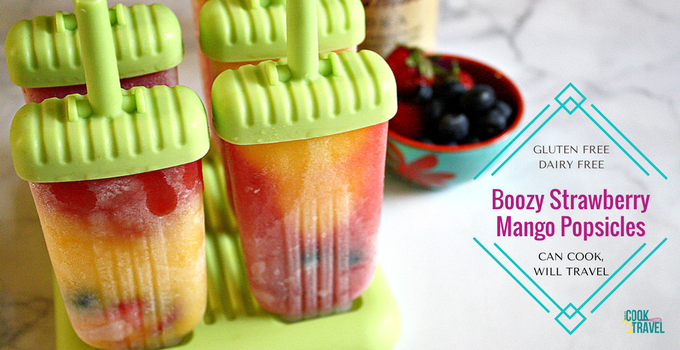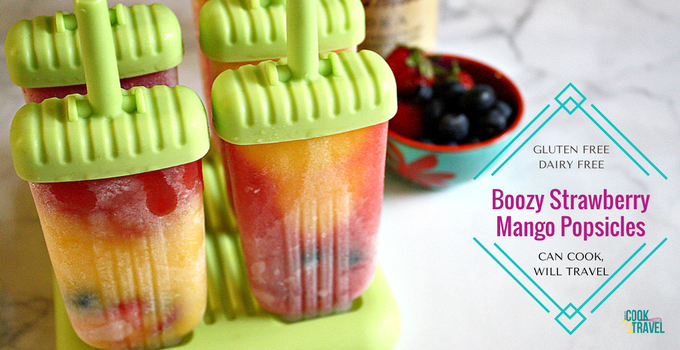 Mango Strawberry Vodka Popsicles – Because when it's hot out, a popsicle totally hits the spot! And there's nothing wrong with celebrating being an adult sometimes with a little booze-filled popsicle. Can I get a hell yes on this one?!
Favorite 2017 Posts – Cooking Tips & More:
Recipe Roundups:
I started creating recipe roundups this year, as I scoured my blog and Pinterest for mouthwatering, themed ideas. I did several of these posts in 2017, but here are 3 of my favorites that are especially relevant this time of year involving game day food, salad recipes (for our healthy 2018 jumpstart), and Moscow Mules (that I personally love year round):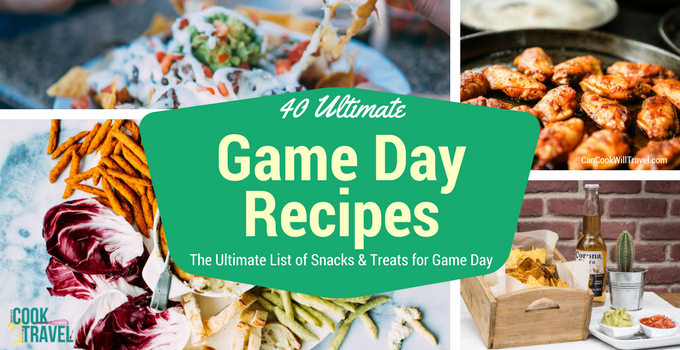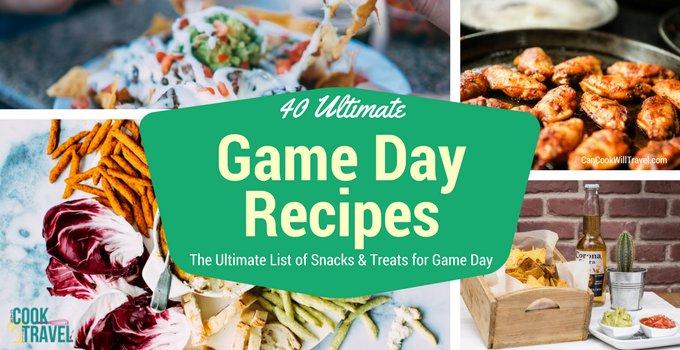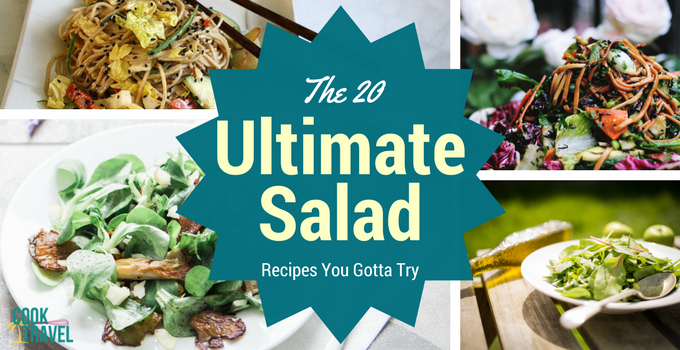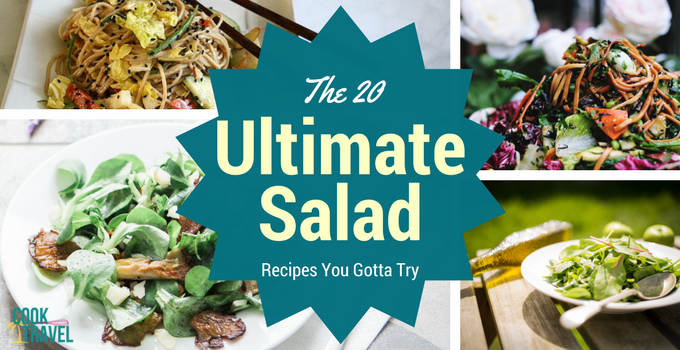 20 Salad Recipes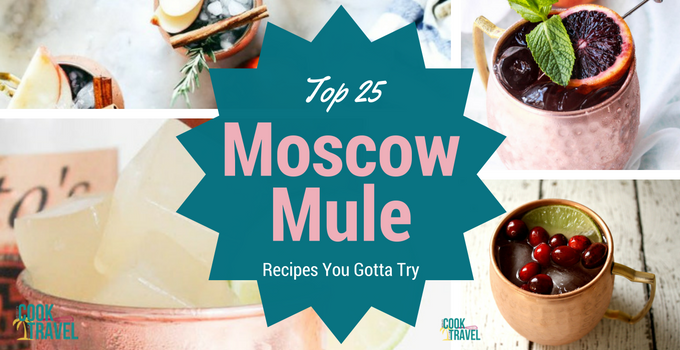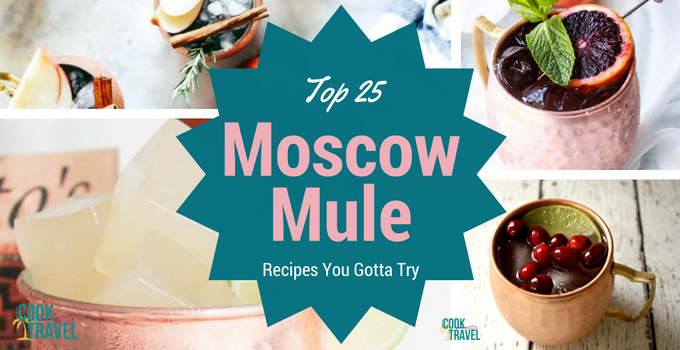 25 Moscow Mules
Cooking Tips:
I'm all about sharing tips and tricks I've discovered over the years in the kitchen, because it's fun. Plus it's nice to make life easier, have some great references, and gain confidence. So here's everything you need to know about lemons, eggs, how to stock your pantry, plus some beginner recipes!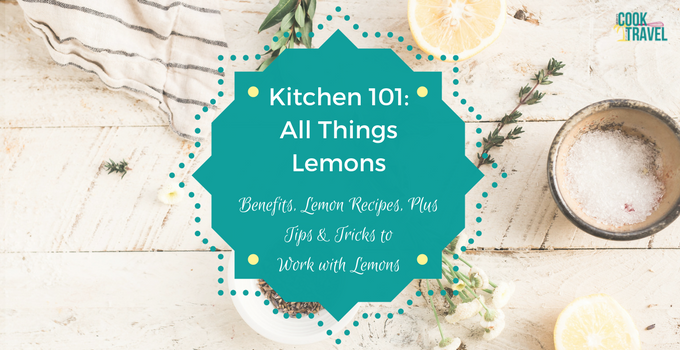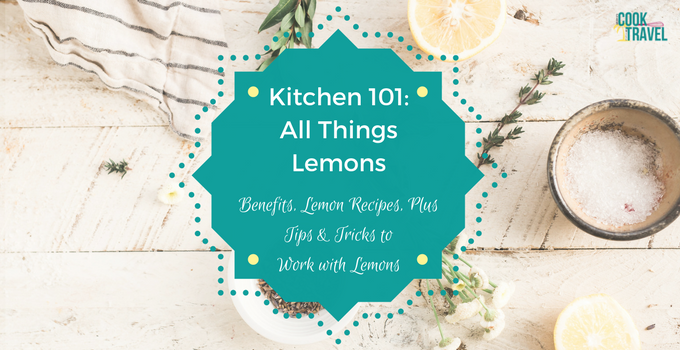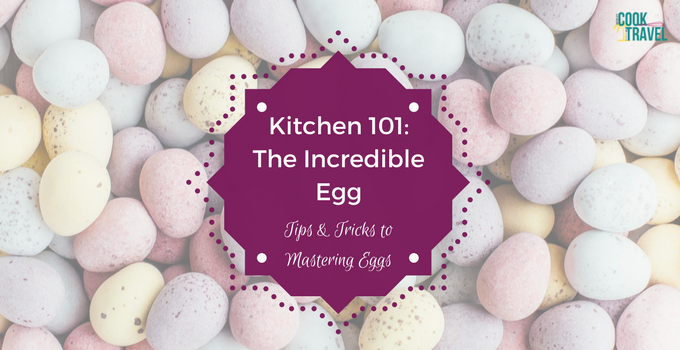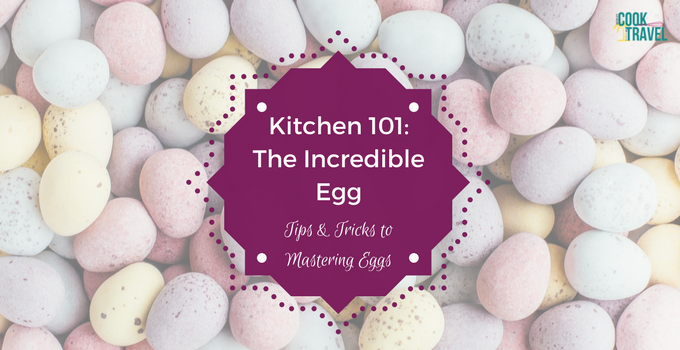 The Incredible Egg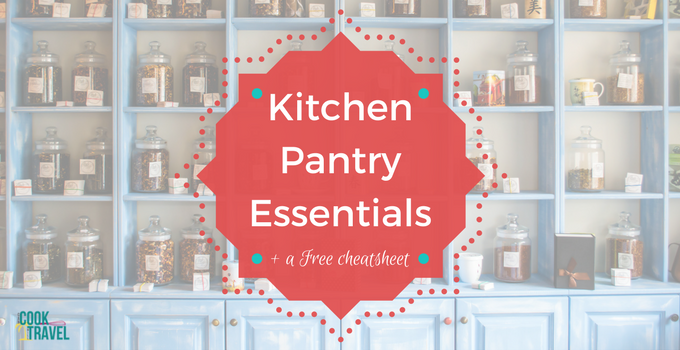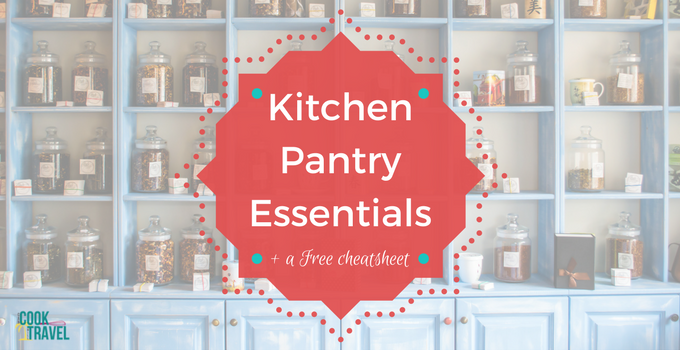 Ultimate Kitchen Pantry Essentials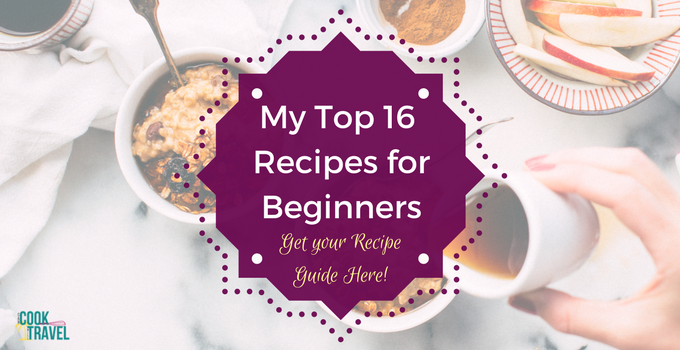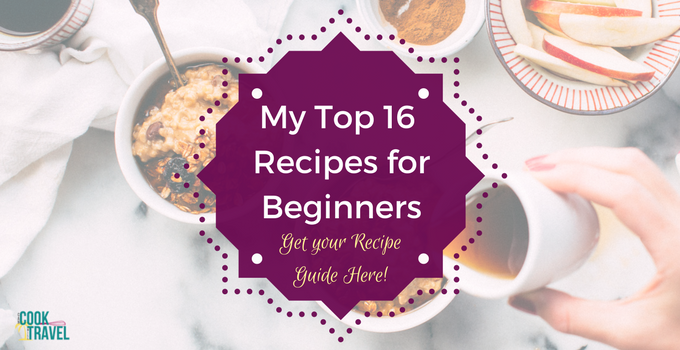 Top 16 Beginner Recipes
Healthy Things:
This year has been a journey for me to get healthier in every aspect of my life. That includes cooking and how I treat my body, so I'm sharing lots of goodies with you on doing just that. You'll find healthy breakfast recipes, my favorite skin tips if you struggle with your skin, and learn about my dairy free cooking journey.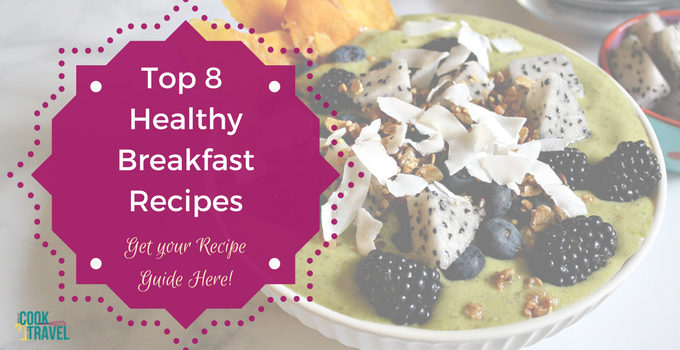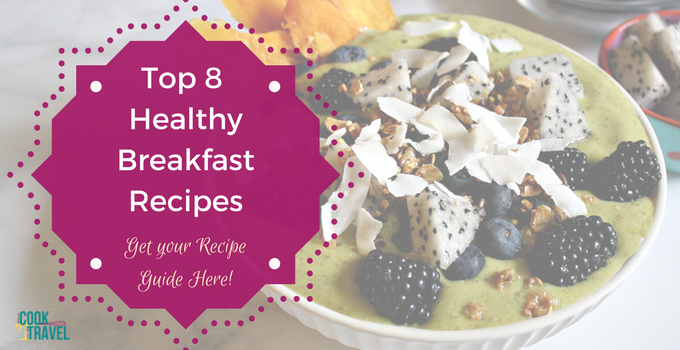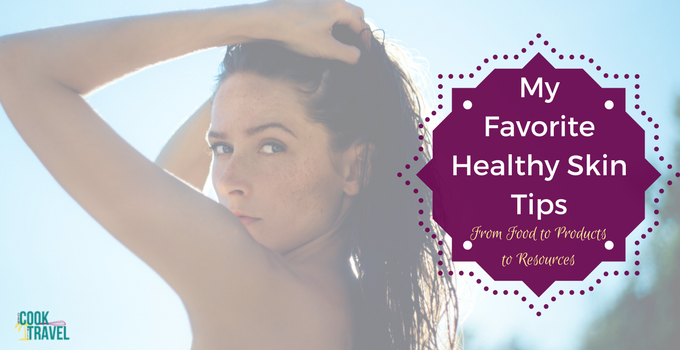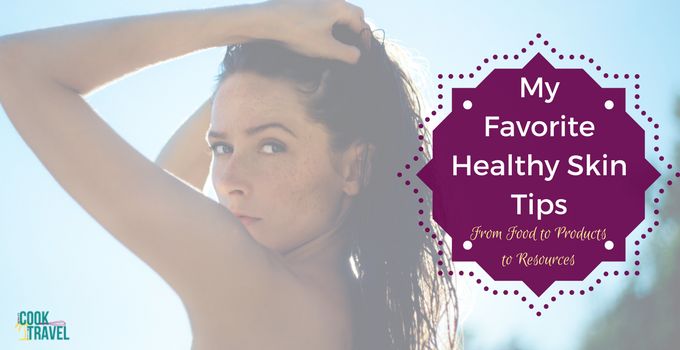 Favorite Healthy Skin Tips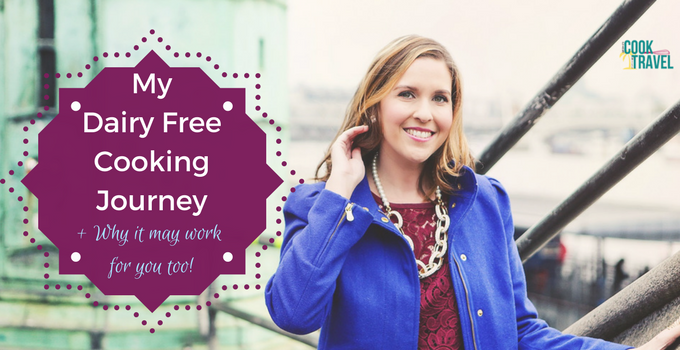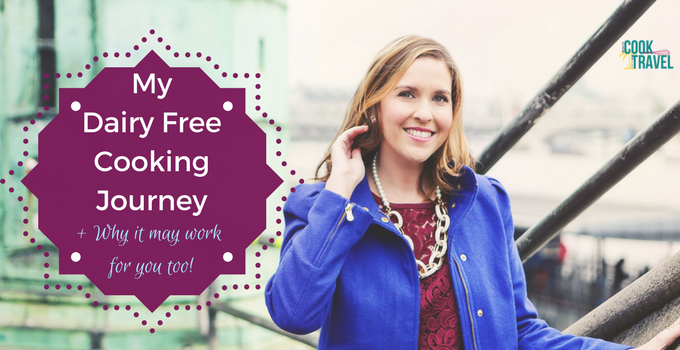 Dairy Free Cooking Journey
A Bit of Motivation:
We all could use motivation from time to time, and when I need it, I figure someone else probably does too. I learned to say yes and step outside of my comfort zone a bit this year, and also how to find inspiration when it's seriously lacking. And finally I'm sharing my favorite way to stay motivated and organized with my go-to planner.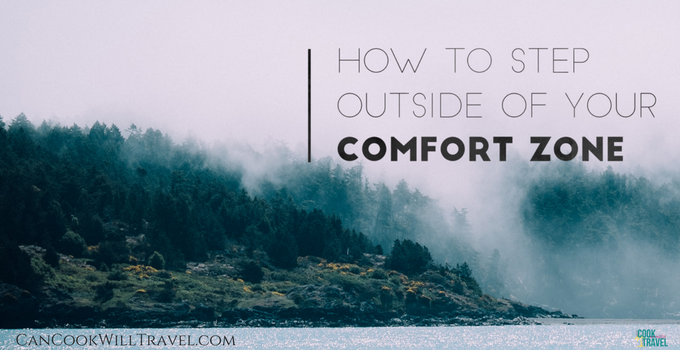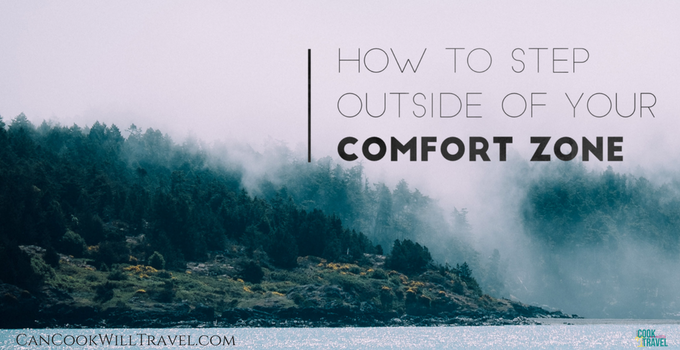 Stepping Outside of Your Comfort Zone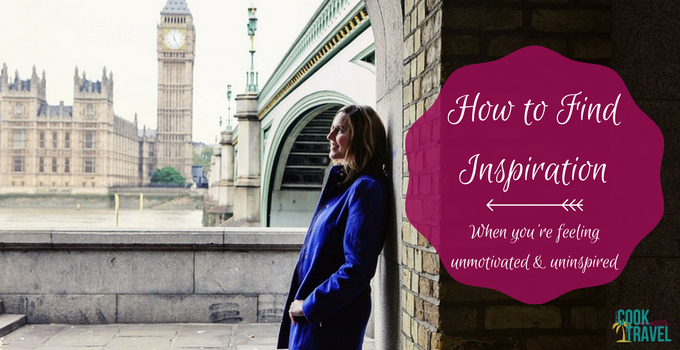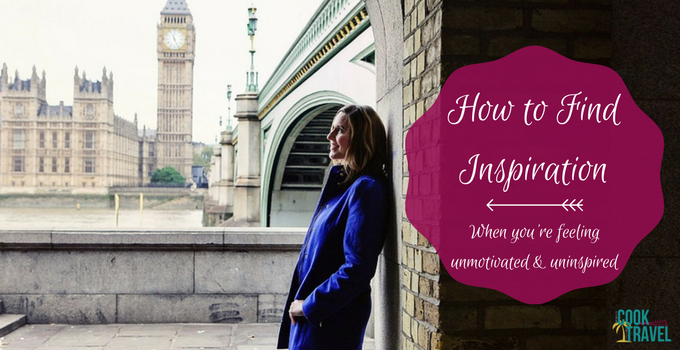 Finding Inspiration When You're Unmotivated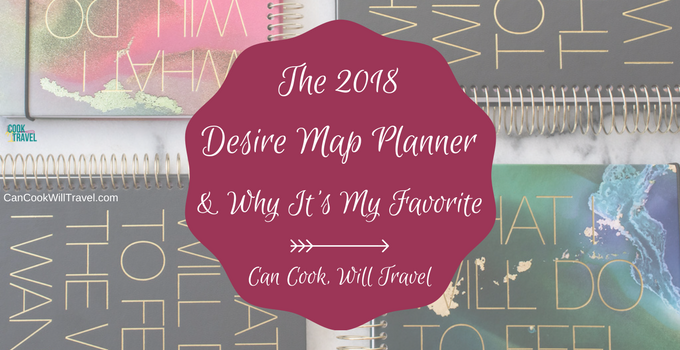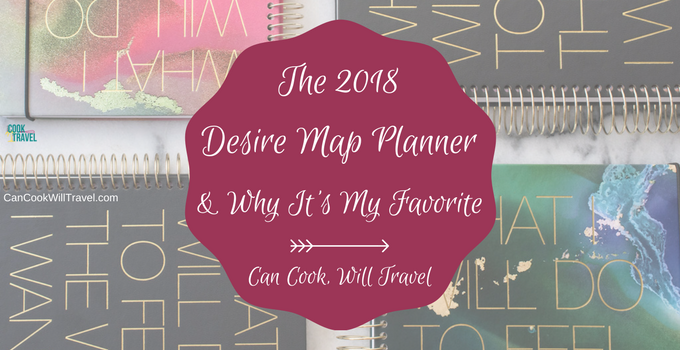 Desire Map Planner
Travel:
I mentioned in my highlights above that I took a trip to Austin, and I wrote a post about it! After the work stuff was done, my boyfriend and I hung out in Downtown Austin so I'm sharing what we were up to!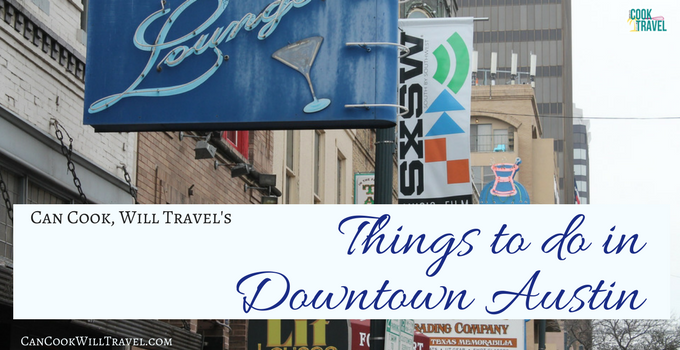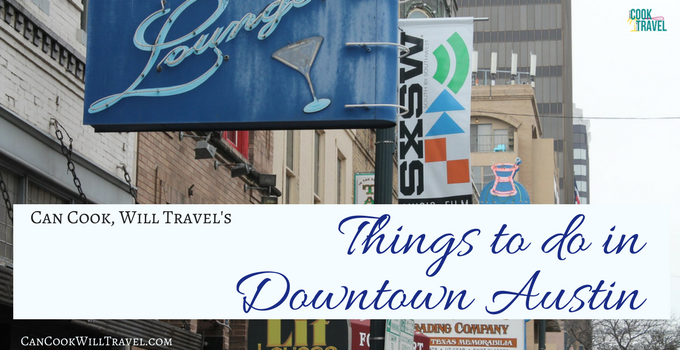 Cookbook Love:
I had so much fun sharing cookbooks I loved throughout the year, and there were some awesome selections. Here are two of my favorites for really good recipes that I've tried out and keep going back to.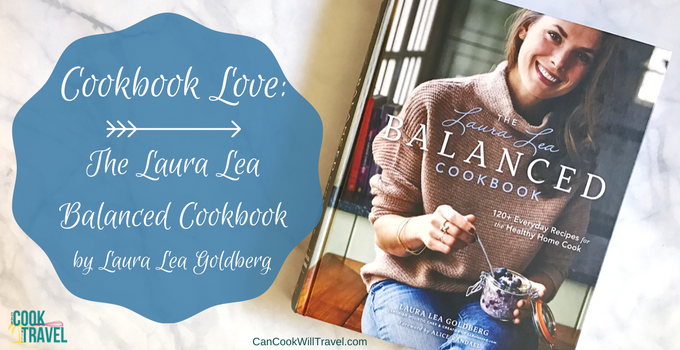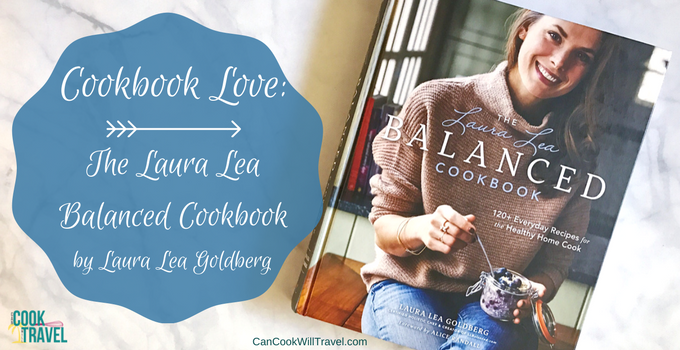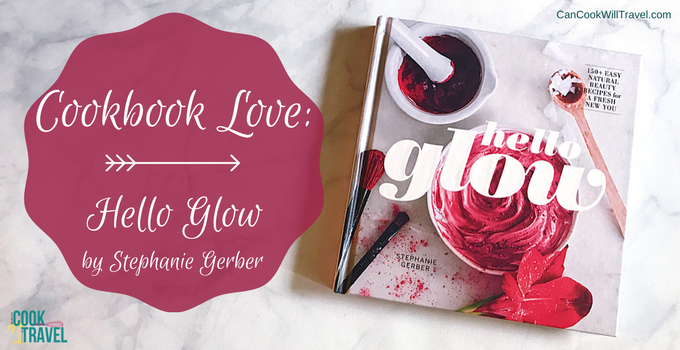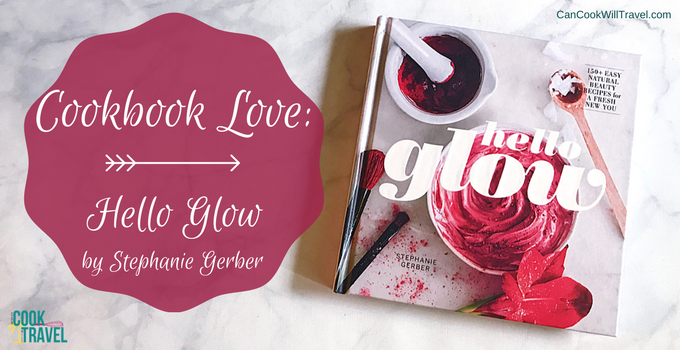 Hello Glow Book
DIY & How-Tos:
Finally, I'm a total creative, and I love exercising my creativity as much as possible. In fact, my blog is a perfect outlet for that mission, and I love sharing DIY stuff and tips. This year I featured a really cool, all-natural hairspray plus a post you'll want to pin on my tips for the holidays.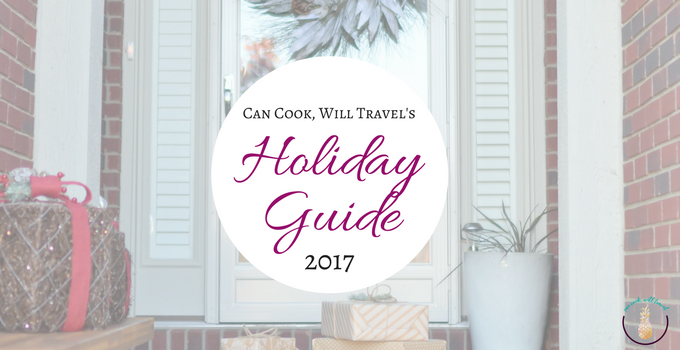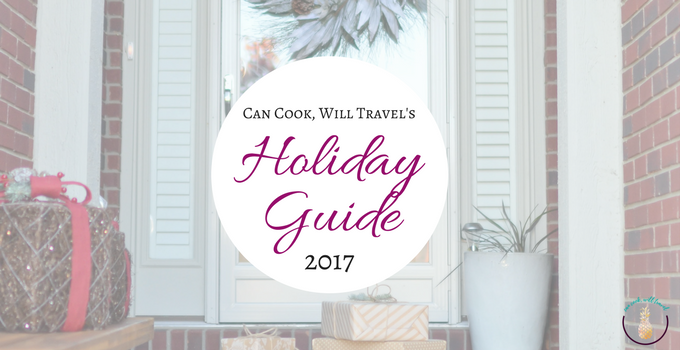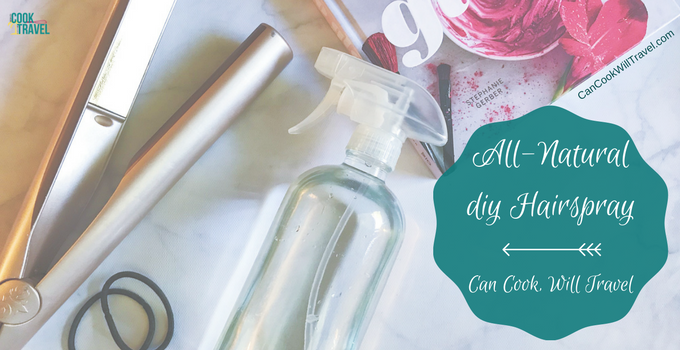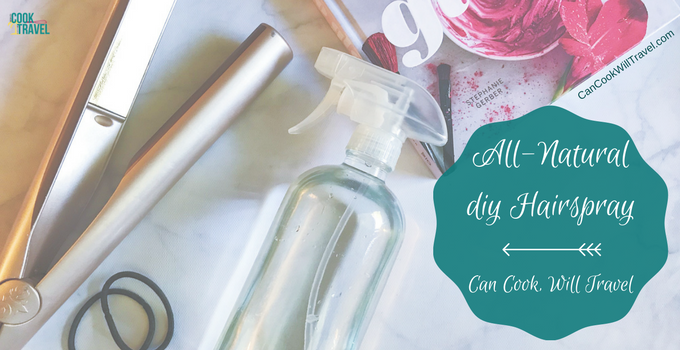 DIY Hairspray
Wow, what a year it has been, and it's so fun to recall that journey through my favorite 2017 posts. 2017, you really have ended up being one full of growth, adventure, challenges, and fun…so thank you!
Comment below on what discoveries you've made by asking yourself the questions I listed. What are your favorite 2017 posts I've shared, and what are you looking forward to in your life for 2018?! Healthier habits, a certain accomplishment or goal you're looking to achieve? Let me know!
Stay inspired & Happy New Year!
~Kelli
1