I'm love potstickers. It really has been a thing with my mom and I for a few years now. She found these awesome potstickers on QVC a few years ago (pork variety) and we've been hooked ever since. But she and I have talked for ages now that we want to make our own potstickers, and this week I finally decided to dive in.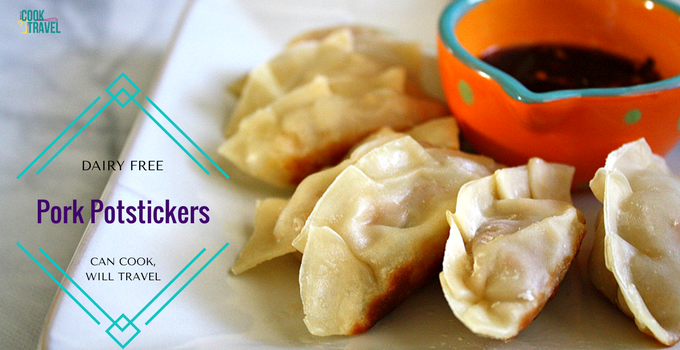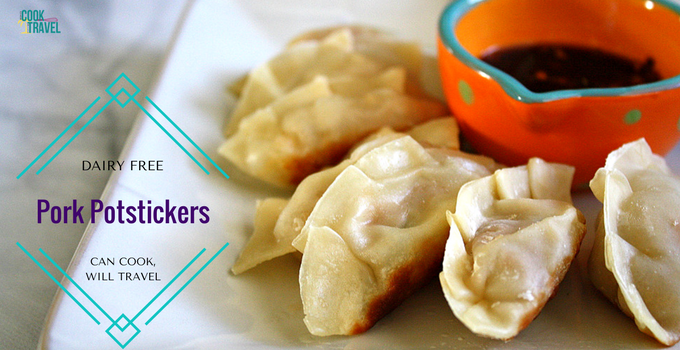 Lately I've been making a ton of Asian dishes. I'm trying to eat dairy free as much as I can these days, and Asian recipes lend themselves so way to this style of cooking. Lots of veggies, tons of great spices and flavors, and they're generally pretty easy to make as well. But I've always been a little wary of trying to make potstickers myself.
It's probably because I really love them so much that I want to do them justice. And thanks to the blog Damn Delicious (love that name, btw!) I made myself some incredibly delicious Asian appetizers. And they were so simple too!
The pork filling is where the magic really lives with these potstickers. The flavors are seriously so awesome that I cannot say enough about how delicious the filling tastes. It smelled so good raw, that I was pretty excited to eat the cooked version.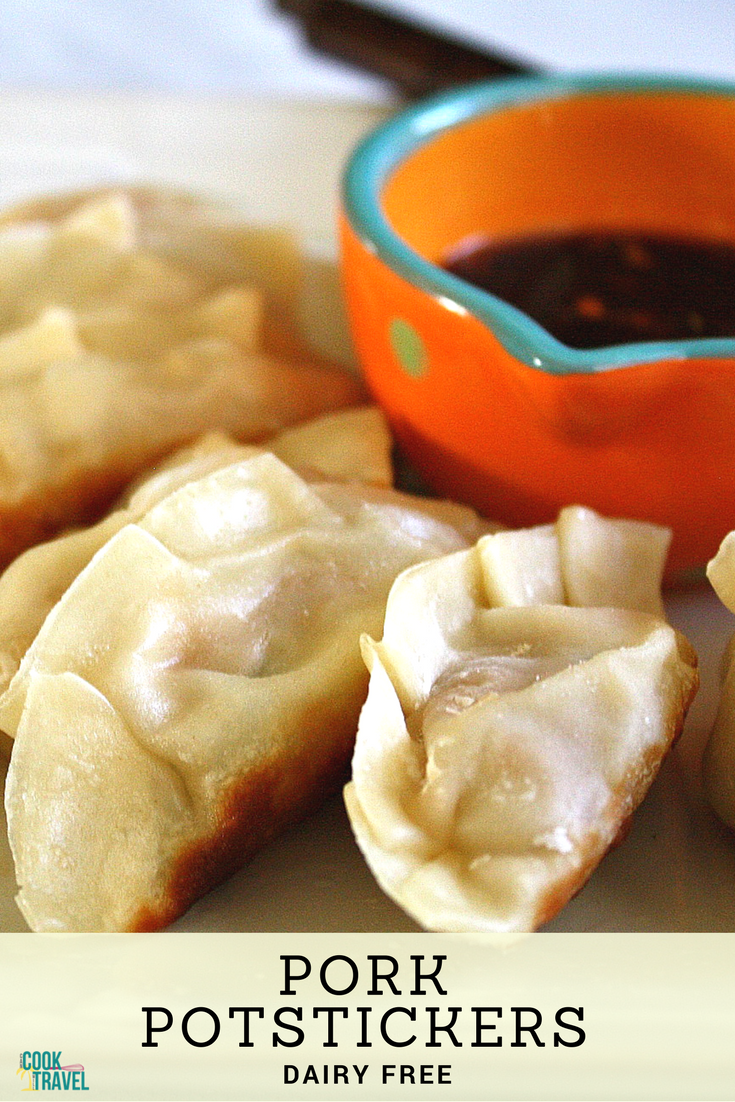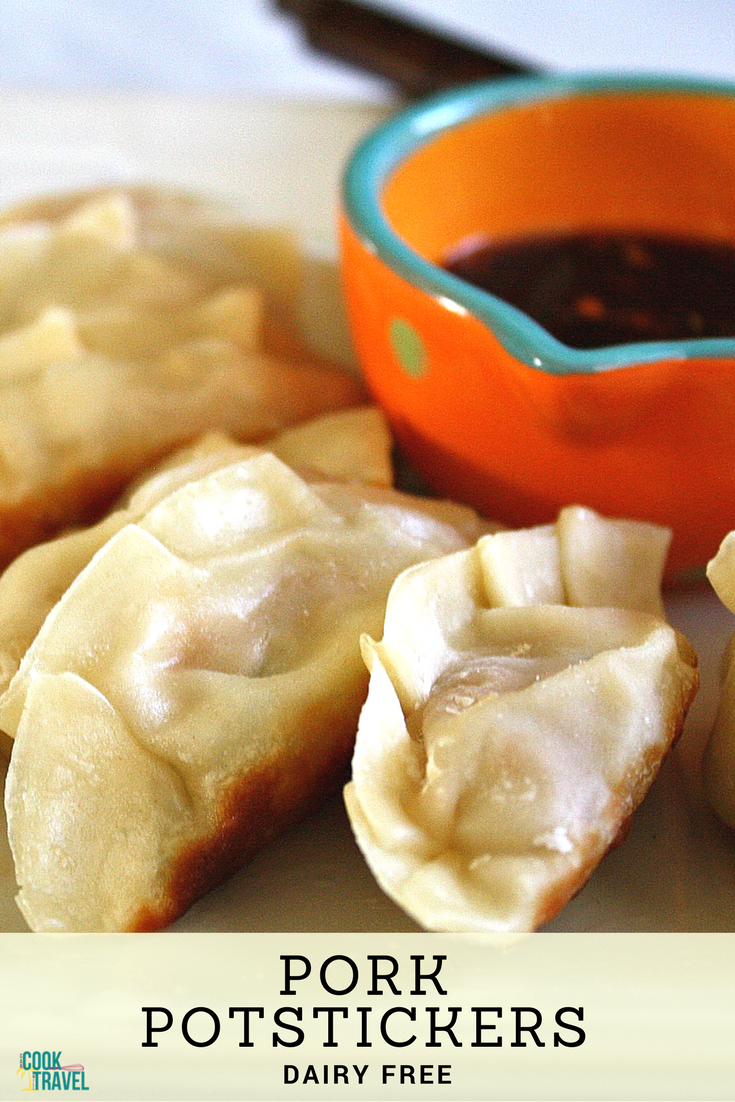 For the pork potstickers filling, you'll need:
Ground Pork
Shredded Cabbage
Green Onions
Shiitake Mushrooms
Fresh Ginger
Minced Garlic
White Pepper
Hoisin Sauce
Sriracha
Sesame Oil
The sesame oil alone took this filling to another level. As I mixed the ingredients together with my hands I couldn't get over how delicious this smelled! You've got the tender and juicy pork, crunch of cabbage, small mushroom bites, a mild onion flavor, and then an explosion of flavors from the hoisin, Sriracha, and sesame oil.
Traditionally potstickers use a round won ton wrapper. I couldn't find round ones, so I used a round cutter to cut my square wrappers into circles. Because of this, my adorable potstickers were a little smaller and held less filling. The recipe calls for about a tablespoon of filling, but I found a heaping teaspoon to be more than enough.
I ended up using all of my won ton wrappers and still had filling leftover, since I used less per wrap. So I decided to cook up the filling and serve it over rice. And I froze all of the remaining pork potstickers. To cook fresh potstickers, just heat a little oil over medium heat and then fry the until the bottoms brown and the filling will cook as the potstickers brown.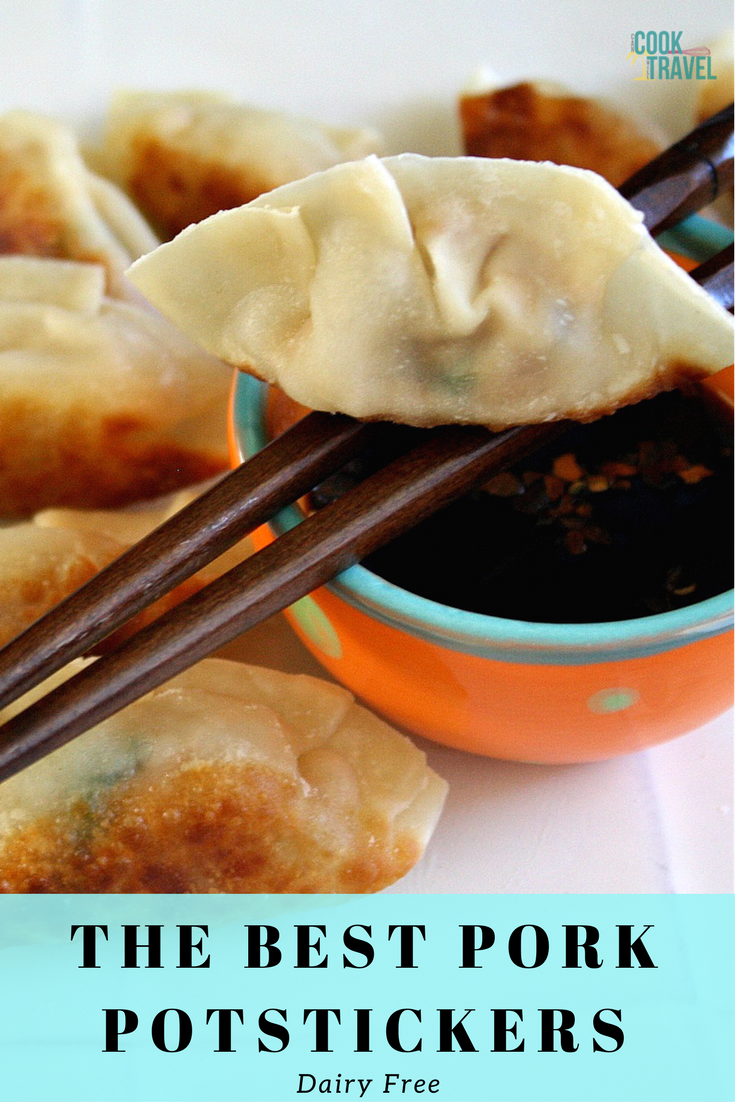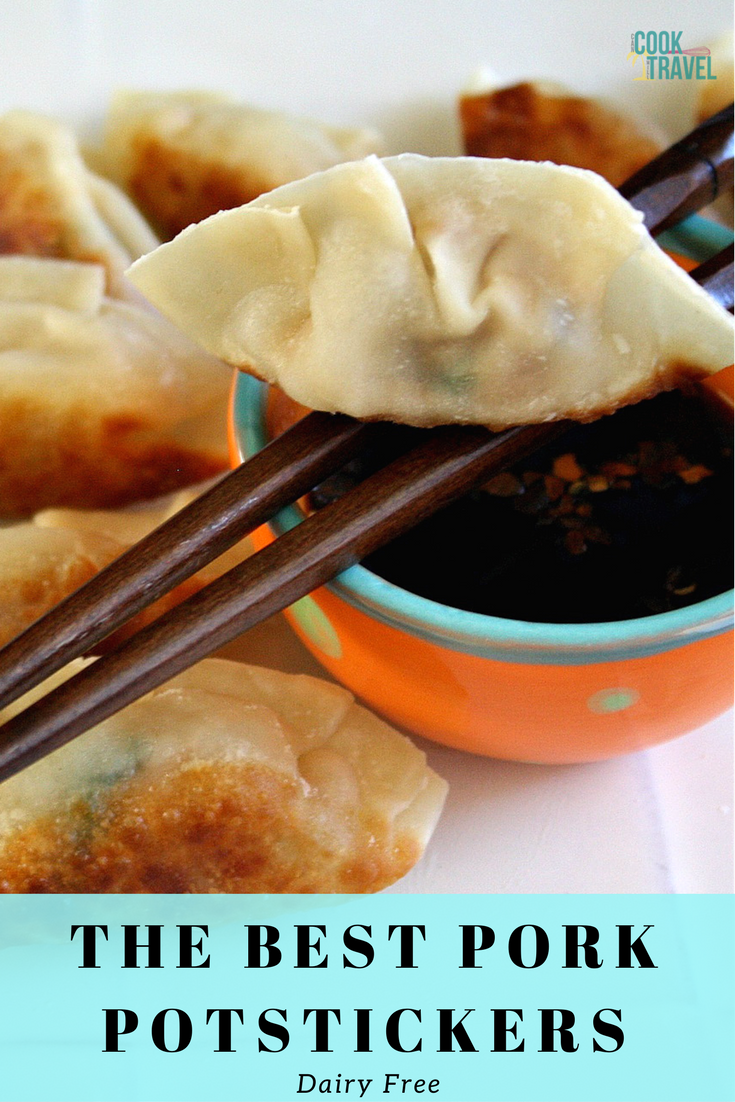 How to freeze and cook your frozen potstickers:
Place leftover potstickers on a cookie sheet in an even layer in the freezer for a couple of hours until they are frozen.
Seal the potstickers in a freezer safe bag, removing as much air as possible. I used my handheld fresh saver to seal them, and it works perfectly. And I decided to seal them up in 8-piece servings, so I could grab the servings as I need them.
To cook the frozen potstickers, just heat a nonstick pan over medium heat and add a tablespoon of oil. Then place the potstickers in the pan and brown the bottoms for about 2-3 minutes. Then carefully add 4 tablespoons of water to the pan and cover for 4-5 minutes until the water is pretty much gone. Now you're ready to enjoy!
When it comes to serving these appetizers, I really love sweet chili sauce, but this time I did a simple soy sauce with some red pepper flakes. This soy sauce dipping sauce may have just converted me, because it was so perfect with these potstickers.
Now I can stop hoarding the potstickers when I visit my parents, or eating all of them up! If you love them, then you definitely need to make this Pork Potsticker recipe yourself so you can get some seriously delicious appetizers any time you want. Click that link for the recipe and step by step instructions. Happy eating!! (And it will be happy.)
A look back:
One year ago: Skinny Bang Bang Cauliflower is a Hit, Hit, Hit!
Two years ago: Goat Cheese and Black Pepper Popovers . . . You Had Me at Goat Cheese
Three years ago: Potato and Brussels Sprouts Hash – #Yum!
Four years ago: Learning to Love Salads – Part 10: Mediterranean Orzo Salad
Five years ago: Zucchini-Roni Pizza!!
Six years ago: Po-lenty of Polenta


0