If you've followed my blog for a while, then it's probably apparent that I love both sports and food. I mean the food part is obvious, but the sports part may not be. I'm always happy watching a ballgame, and if it's a team I love, then food is also an important part. And that's where this ultimate list of 40 game day recipes was born.
This time of year we have football starting, and as a serious Chiefs and Mizzou fan, I get pretty pumped. Then you have baseball for a huge chunk of the year too, and my Royals are fun to watch. (Well at the moment they're slightly stressful, but I digress.)
When I watch games I'll happily enjoy them at a sports bar, tailgating, or right at home with some yummy snacks. And so many kinds of foods work well as game day recipes, which you'll soon discover in this post.
Now I like to think what makes the best game day recipes has food falling into these qualities:
Easy to eat (either with your hands or fingers)
A little heat is great especially if you have some refreshing drinks on hand
Messy is totally okay in this case
Shareable food is also fab.
I prefer making 2-3 recipes, especially on football days when there are lots of games to watch. So I've come up with 7 game day recipes categories to help us stay a little more organized.
Click on the category below, and then you'll be taken right to that section! Also, I'll denote if something is gluten-free (GF) or dairy-free (DF) next to the link to the recipe!
Bite-sized Snacks: There's something about foods that you can eat in a bite or two that I love. It may be that I can enjoy lots more, and forget the idea of portion control a bit.
Jalapeño Snacks: Adding heat to a dish or two gives you balance and goes great with a beer or refreshing drink!
Nachos: Nachos come in tons of shapes and sizes, so there's always something for everyone. These are a few yummy ones I've come across or made!
Sliders: There's something so friendly and easy about sliders at a party, so check out some delicious options.
Wings: Does anything scream "game day recipes" more than wings??
All the Dips: Are dips a food group, because if they aren't they really ought to be?!
Taquitos: I've only discovered taquitos in the past few years, and I'm such a fan. They make great snacks because they're dippable and easy to eat with your hands.
Sweet Treats: Everyone likes a little sweet option, and you'll even find one recipe here that includes an adult beverage!
Now let's dive right into these game day recipes, shall we?!
Bite-sized Snacks:
Pepperoni Pizza Rolls: These pizza rolls hit the spot at a party I made them for, and they're totally savory and fabulous!
Crispy Mozzarella Bites with Honey Sriracha Mayo: Fried balls of mozzarella with a spicy and sweet dipping sauce clearly make the list, because who could resist these?!
Fried Pickles: These make the game day recipes list for my friend Kara who's a giant fan of both sports & pickles!
Homemade Soft Pretzel Bites: I love snacking on pretzels on game day with some great honey mustard or cheesy sauce, because yum!
Philly Cheesesteak Potato Skins (GF): Potato skins tend to please most crowds, and a cheesy, beef version sounds fab!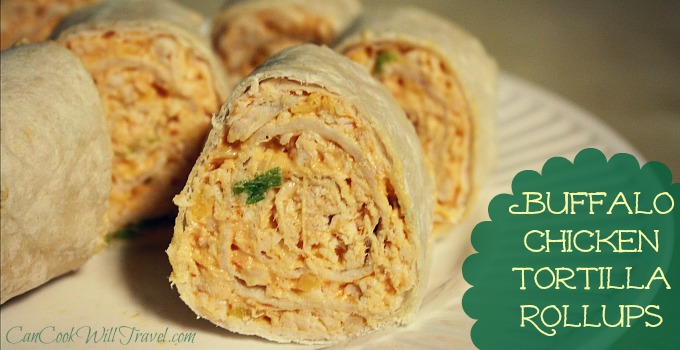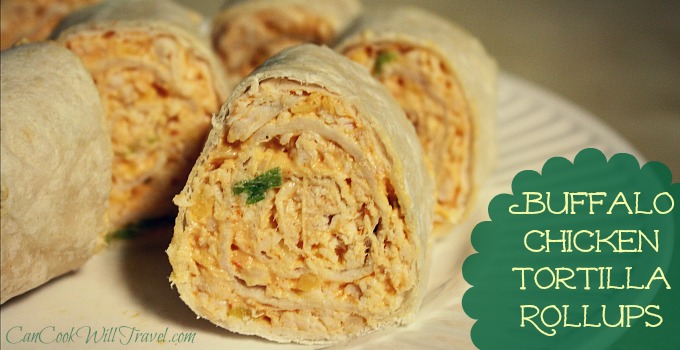 Buffalo Chicken Tortilla Rollups: I'm a huge fan of tortilla rollups, so naturally this recipe makes the list. And it's delicious!
Sriracha Honey Slow Cooker Meatballs (DF): Sweet and spicy makes for a great combo, and meatballs on game day seal the deal!
Easy Homemade Mini Corn Dogs: Oh how I love mini corn dogs, and they're a favorite of mine when I hit a sports bar!
Sweet Potato Chicken Poppers (DF & GF): Here's a healthier, paleo game day recipe that sounds so delicious!
Jalapeno Snacks:
Jalapeño Popper Stuffed Pretzel Rolls: Should I really explain this one, because I think stuffed pretzels filled with cheese and jalapeños say enough, right?!
Jalapeño Popper Pigs Blanket: Pigs in a blanket make for a great snack and these pack some heat I'm sure, so yes please!
Cream Cheese Jalapeño Poppers – These guys absolutely melt in your mouth, because they're light, airy, cheesy, with a little heat. So delightful!
Jalapeño Popper Football Cheese Ball: A cheese ball shaped like a football is pretty much screaming to be added to my ultimate game day recipes round up!
Nachos:
Chorizo, Bean & Cheese Nachos (GF) – I made these on a whim in year one of my blog, and I still think about them 6+ years later, so make them ASAP.
Irish Nachos (GF) – I think I made this one twice in a week last year, because they're so damn good and it was near St. Patrick's Day. Yum!
Sheet Pan Loaded Chicken Nachos (DF & GF): Don't you love the idea of making these nachos on a sheet pan so that they're easy for a crowd to enjoy!
Sliders:
Chicken Biscuit Sliders with Chipotle Honey Butter: These sound decadent, delicious, and perfect for watching football!
Philly Cheesesteak Sliders: I couldn't have forgiven myself if I'd omitted these sliders from the list, because they sound cheesy and so good!
Slow Cooker Hawaiian Chicken Sliders: I'm intrigued by this recipe and think I may just have to try it out soon, because it sounds so good! And it's made in a slow cooker, so that's great!
Mozzarella Stuffed Meatball Sliders: Don't meatball sliders sound like a messy bit of heaven while enjoying sports?!
Pizza Pull-Apart Sliders: Pizza and game day go together perfectly, so what a fun take on sliders!
Easy French Dip Sliders: These sliders sounded fabulous and kinda decadent so sign me up!
Wings:
Nashville Hot Chicken Wings: A classic, spicy, fried wing recipe absolutely had to make the list!
Crispy Baked Garlic Parmesan Chicken Wings (GF): I like the idea that these are baked and have a light flavor to them so they wouldn't be super messy.
Spicy Asian Wings (GF & DF): I made these wings last week, and holy moly the spicy, sweet flavors and messy sauce are crazy good!
All the Dips:
Wisconsin Brat & Beer Cheese Dip: This recipe sold me at "brats" but "beer cheese" would have done it too!
Salsa Verde Queso Dip (GF): Who doesn't love eating queso when watching football, baseball, or just life happening in front of them??
Lightened Up Spinach Artichoke Dip: If you want a warm dip that's a little lighter but still rich and delightful, this is the one!
Skinny Poolside Dip: However if you're in the mood for something a little lighter and less guilty, this veggie-filled dip is a must!
Beer Cheese Dip: I love this dip, because it's easy to make ahead, is cheesy and not too beer-y (if that's a thing).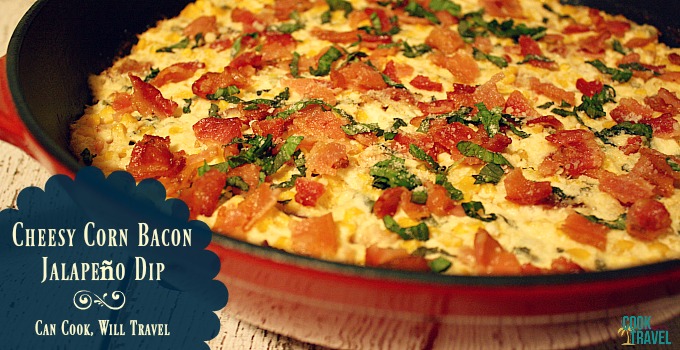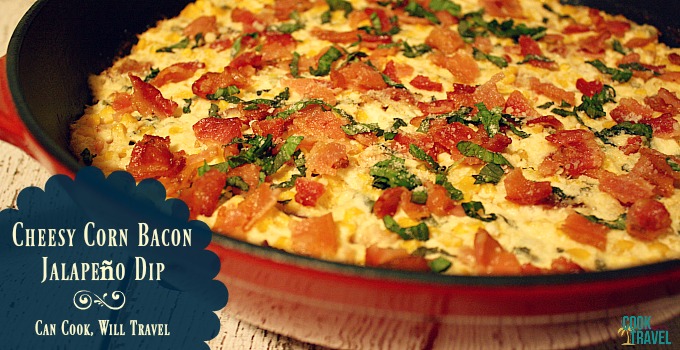 Cheesy Bacon Corn Dip: It's as good as it sounds, so you want to make this right away!
Taco Ranch Dip: Obsessed sums up how I feel about this chilled dip, so make it right now!
Mississippi Sin Dip: I made this dip for a football party years ago when Mizzou joined the SEC, and it was a hit! Also note that it gets better leftover, so make sure you don't eat it all in the first sitting!
Taquitos:
Chicken Taquitos with Avocado Lime Cream: I'm crazy for this recipe, and the avocado lime cream is a bit addictive and perfect with these taquitos. Yum!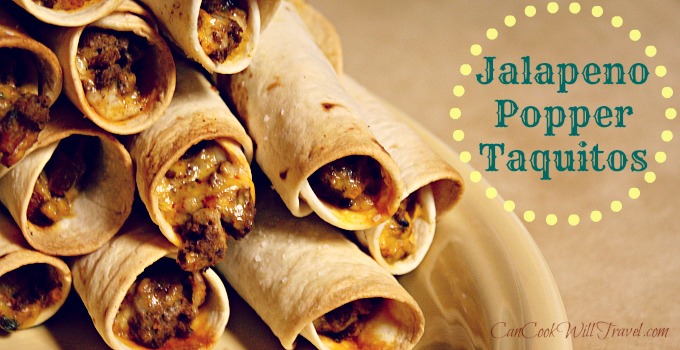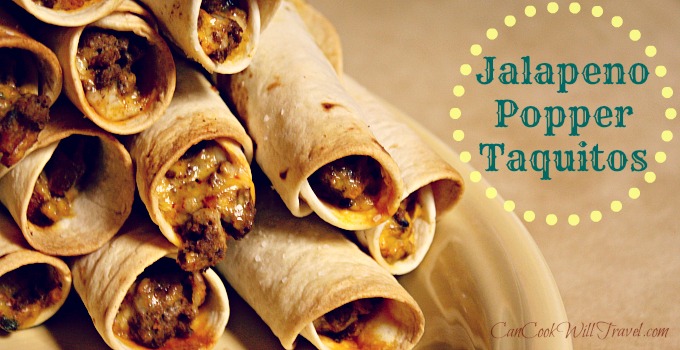 Jalapeño Popper Taquitos: Because these sound absolutely perfect anytime, especially on game day!
Buffalo Chickpea & Artichoke Baked Taquitos (DF & GF): For a vegan option, check out this chickpea and artichoke version with a buffalo sauce twist!
Sweet Treats:
Cinnamon Sugar Soft Pretzels: I adore soft pretzels in case you can't tell by now, so why not eat them as a dessert?
Pretzel S'mores Bites: Combining all the flavors of a s'more in bite-sized servings is so a good thing!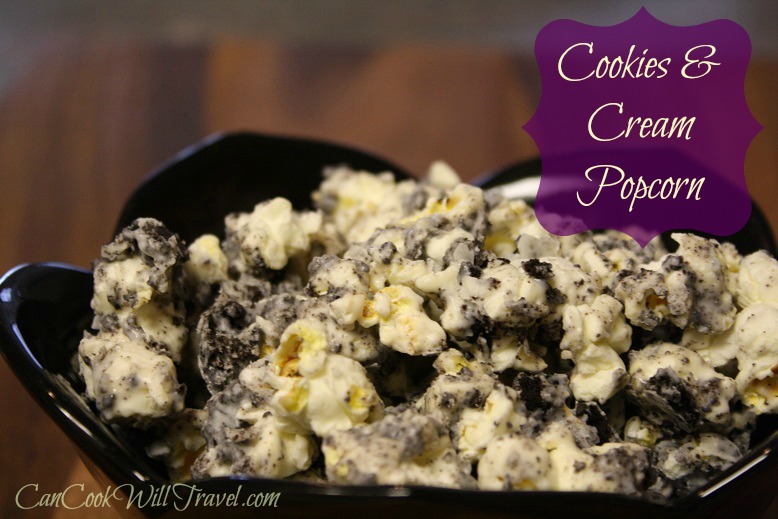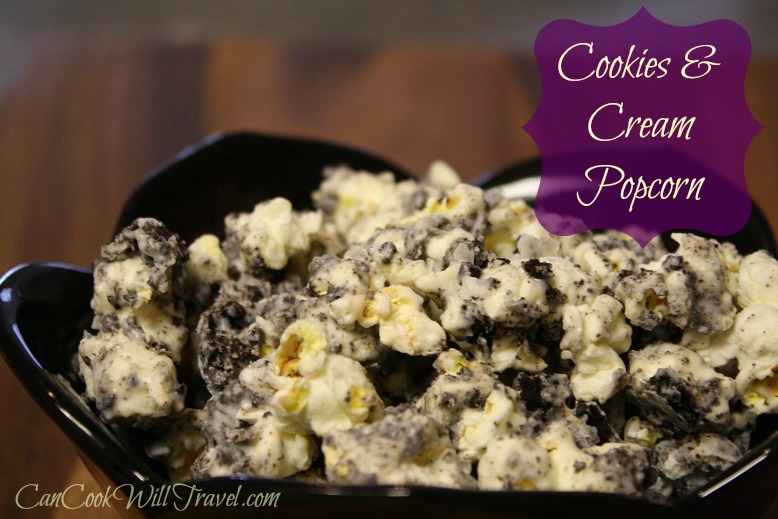 Cookies & Cream Popcorn: My friends still ask me for this recipe many years later, because it's sweet, salty, and totally unforgettable!
Boozy Popsicles: These popsicles prove that there are perks to being an adult, because you can add vodka to popsicles!
Now you really don't need to save these game day recipes for sports events, because they're delicious any time. Reference this post when you need a recipe for a party, tailgate, or want to eat well at home. I know I'll be coming back to this post again and again for that reason, so you're in good company.
Which of these game day recipes categories and dishes are you most excited about?! I haven't made sliders in ages and a good dip is hard to turn down, so I'd probably start there. Comment below and let me know what you think!
Stay inspired & go enjoy the game with some fabulous food!
~Kelli
0