Just 1 more day and it's finally 2017, which means we must discuss my favorite 2016 posts. This year has worn me out as the first 8 months were nonstop, although there were certainly a ton of great things that happened. Some of my highlights: I got to travel a lot for work with some of my favorite coworkers, I moved back to Kansas City after a tiny hiatus, I reconnected with several of great friends like my dear friend Jamie with whom I go on weekly friend dates, and I finally slowed down a bit this Fall and was able to settle into my new apartment a bit.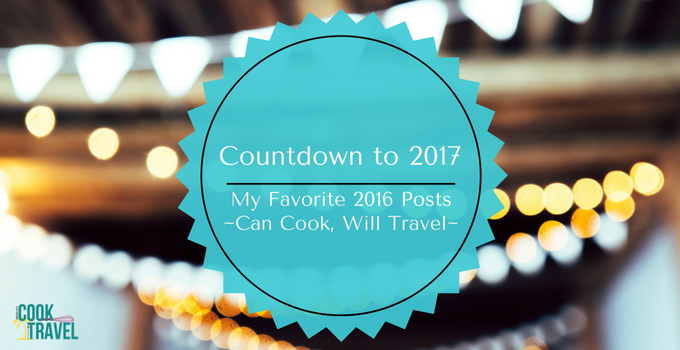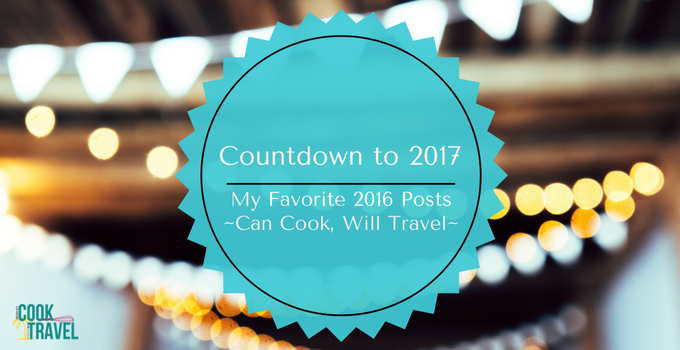 Whew, I'm worn out just thinking about what a year of change 2016 was. Let's not talk about the great people that the world lost this year, because there were a lot (#PrincessLeia). Instead I'm focusing on  the amazing food and my fab finds I brought to you this year in the form of my favorite 2016 posts. Won't that be way more fun?!
Yeah 2016 was a bit of a bumpy ride for some it seemed, but a lot of great posts were shared with you this year, so we definitely need to do a recap. We have a LOT to cover with my favorite 2016 posts, so let's get started.
Since I cook a new recipe I've found or created every week, that definitely means I've made tons of good food. And then my weekly crush posts every Wednesday have been so fun to let me share cool products, experiences, and inspirations with you.
We'll start with my favorite 2016 posts with all things cooking, where I've got it broken down by categories. And if you want to go straight to my Weekly Crush posts click this link. For the food posts, you can click on each section highlighted below and it'll take you to that category. Pretty slick, right?! You'll find a common theme of fast, easy, and healthy whenever possible:
Breakfast
Snacks & Apps
Veggies & Soups
Pasta
Main Dishes
Indulgences
My Favorite 2016 Posts – Recipes:
Breakfast:
Not only is it one of the most important meals of the day, but it's also a super versatile meal. It's a great time of the day to get fruit into your diet, get a healthy jumpstart on the day, or indulge a bit in some savory or sweet dish. Here are 3 of my favorite breakfast dishes this year: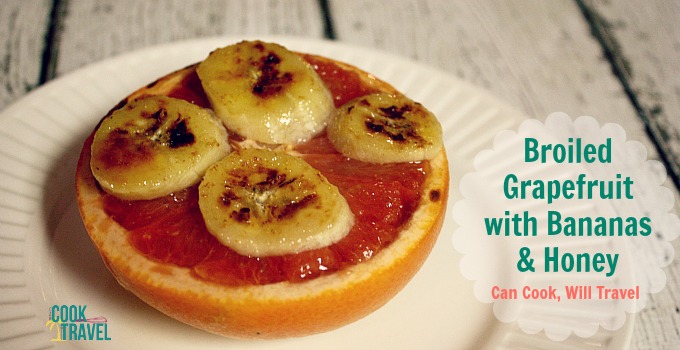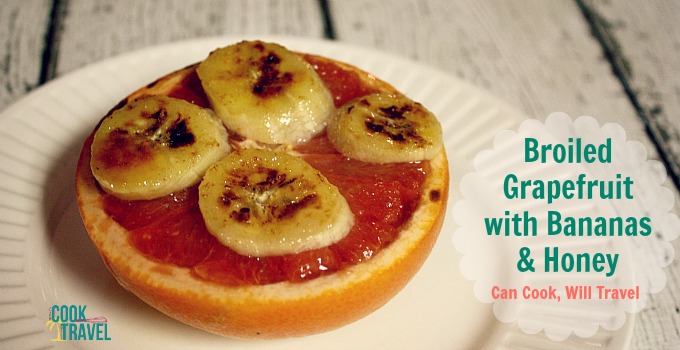 Roasted Grapefruit with Banana – I have loved grapefruit since I was a kid, and it's probably where my love of tart food comes from. But I love this roasted grapefruit option, because it's simple and good for you! No huge spoonfuls of sugar to help you eat the fruit. Broiling it with a bit of honey adds the perfect amount of sweetness topped off with some banana slices. So good!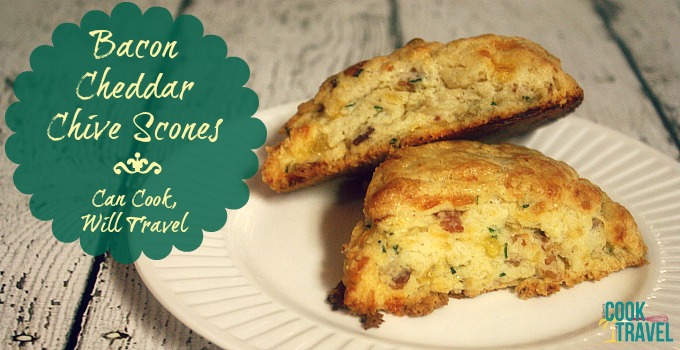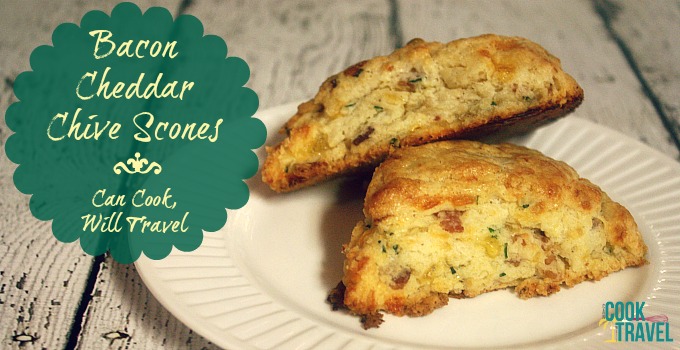 Bacon Cheddar Chive Scones – I adore scones, but usually they're sweet and perfect for breakfast. These scones however are totally savory and I love them both at breakfast or as a bread option for lunch or dinner. Either way they're salty, bacon-filled, and cheesy. Sounds like heaven to me!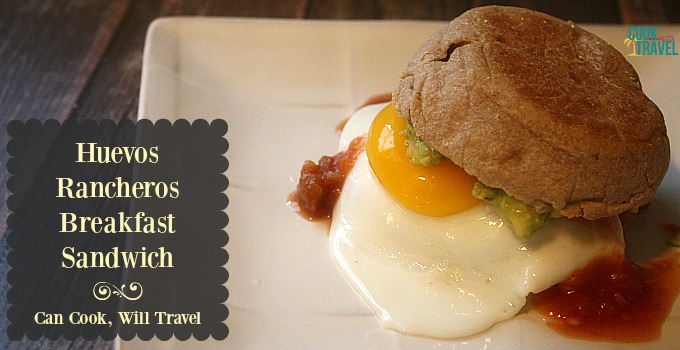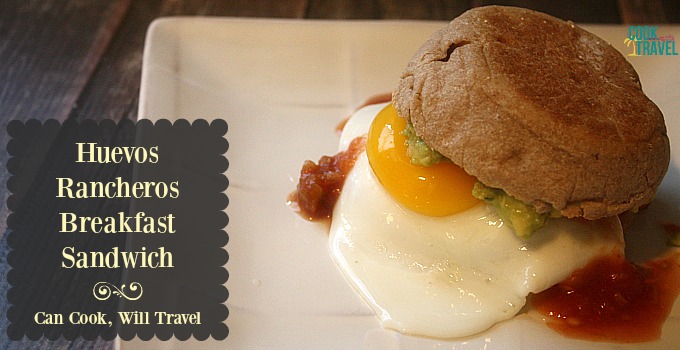 Huevos Rancheros Breakfast Sandwich – Huevos Rancheros in breakfast sandwich form is kinda genius. This is one of my favorite eating experiences from my blog in 2016, because it was such a surprise. Rich egg yolks, healthy avocados, and slightly spicy refried beans all sandwiched between a whole wheat English muffin . . . my brain couldn't comprehend how delicious this was! If you love these flavors, it's definitely worth a try.
Snacks & Apps:
I can get hangry, which is when you're so hungry you get angry. I think it's actually more technical than that, probably blood sugar related, but it's more fun to say I'm hangry! And snacks can be the perfect way to curb your hunger. Here are my favorite dips, appetizers, and snacks that I made in 2016: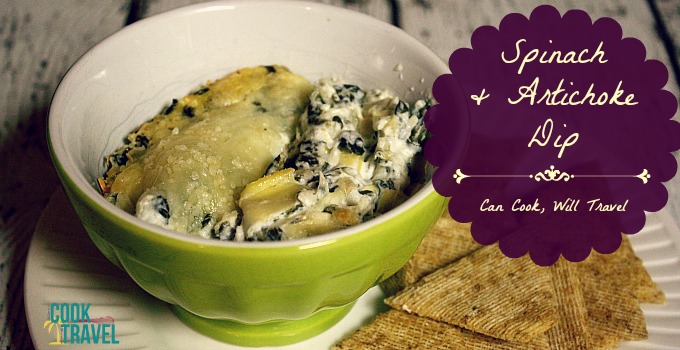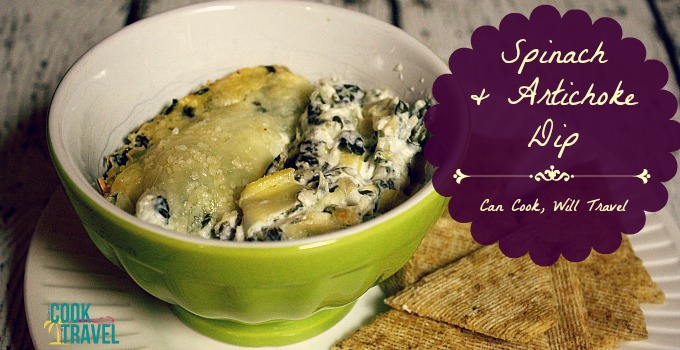 Lightened Spinach Artichoke Dip – I could eat this dip every day, because it's that good. It's not uber healthy but it's certainly a lighter version of a rich spinach artichoke dip. It's one I request/beg my sister to make whenever we want a dip. I love it on game days and New Year's Eve, so it easily made this list of favorite 2016 posts.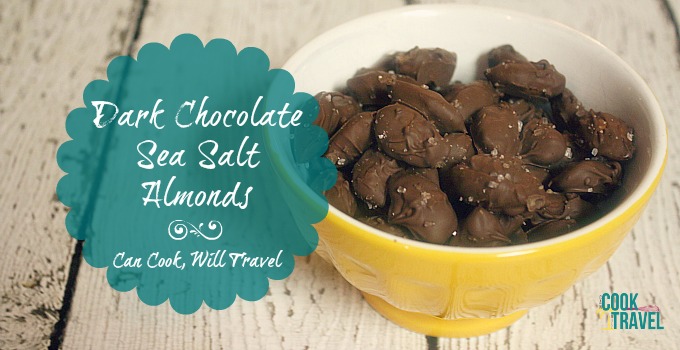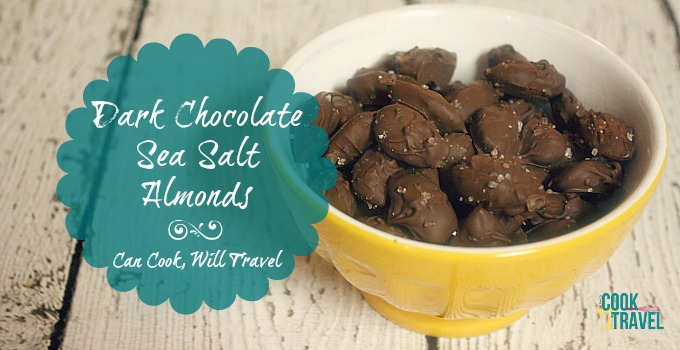 Dark Chocolate Sea Salt Coated Almonds – When it comes to snacks, these dark chocolate sea salt almonds are super healthy. I think about them a lot, and often find myself craving them. I think in 2017, I need to make a point to keep these on hand all of the time so I can snack well yet still feel like I'm being a little bad even though I'm not. Sweet, salty and so good!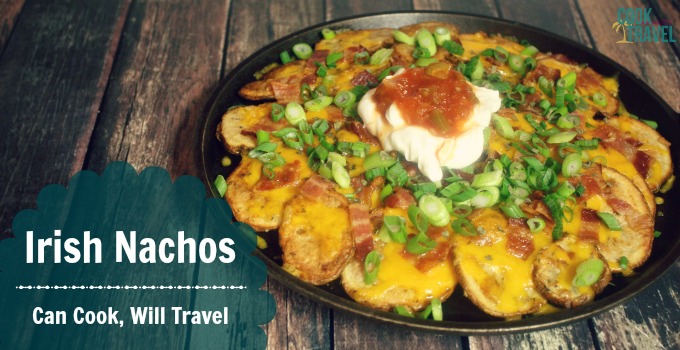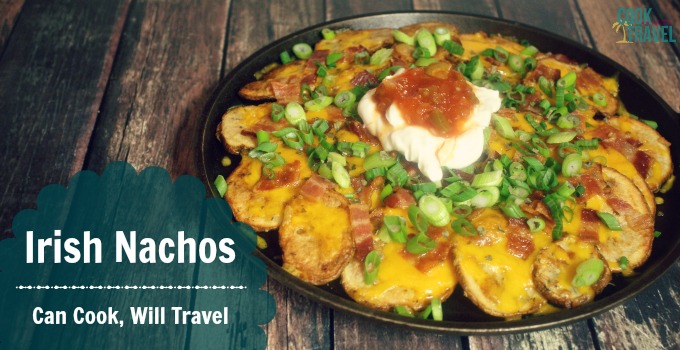 Irish Nachos – You had me at potatoes with these nachos, if I'm being honest. They're super easy to make and are perfect as a snack or make a meal of them. You just need a cast iron skillet or at least an oven safe skillet and you're good to go! Crazy delicious!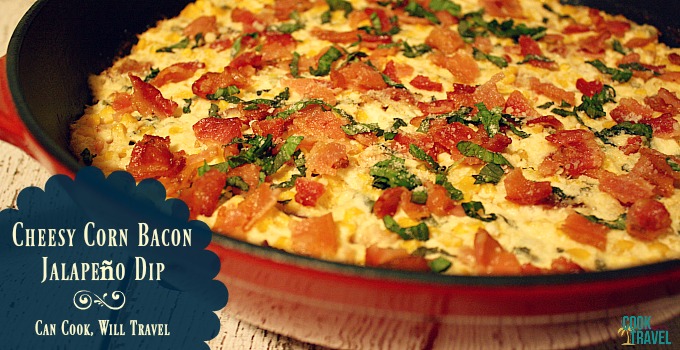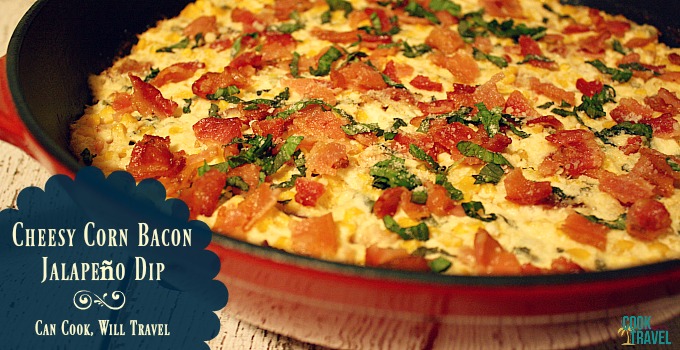 Cheesy Corn Bacon Jalapeño Dip – I was on a mission this Fall to find a new dip for game days, and that's where this dip came into the picture. The name tells you everything you need: A little spicy, cheesy, corn to add some texture along with salty bacon make this a total winning dish to help you cheer your favorite teams onto victory!
Veggies & Soups:
Eating well is so important for every single one of us. Yet sometimes we eat badly because it seems more convenient or tastes better than eating healthy food. Well here are 2 healthy veggie dishes and 2 soups that I made this year that are great for you, and will have you craving healthy recipes: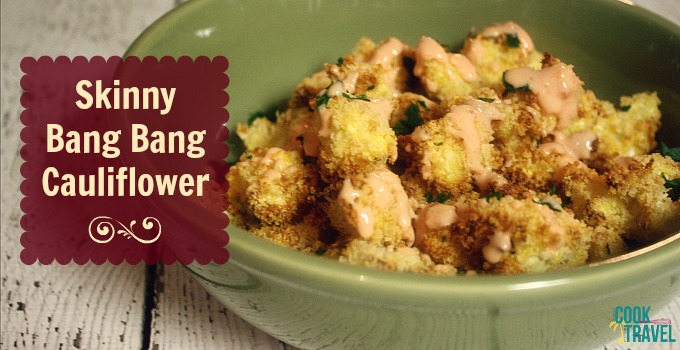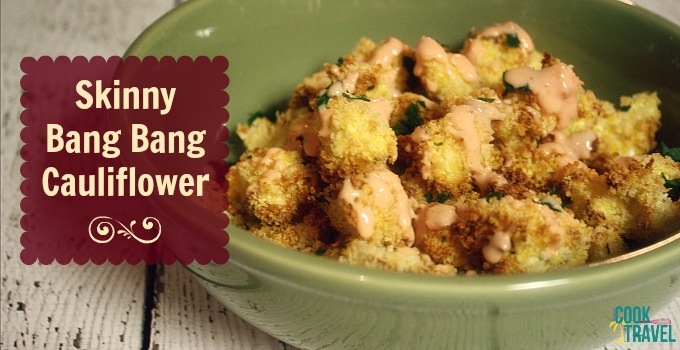 Skinny Bang Bang Cauliflower – The cauliflower is breaded and baked, so no frying occurs to keep it nice and healthy. Then your finished cauliflower is dipped in a spicy sauce to help you forget that you're eating well. Oh yes, these cauliflower bites are super good!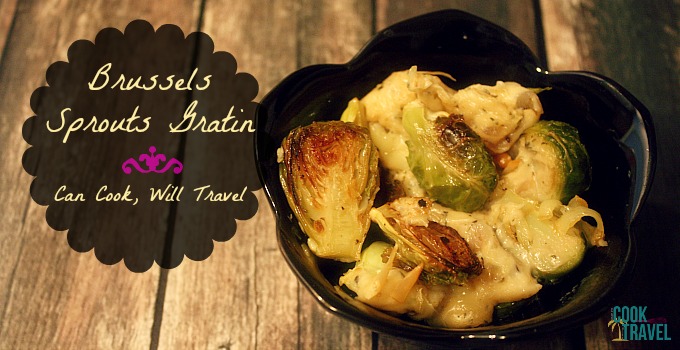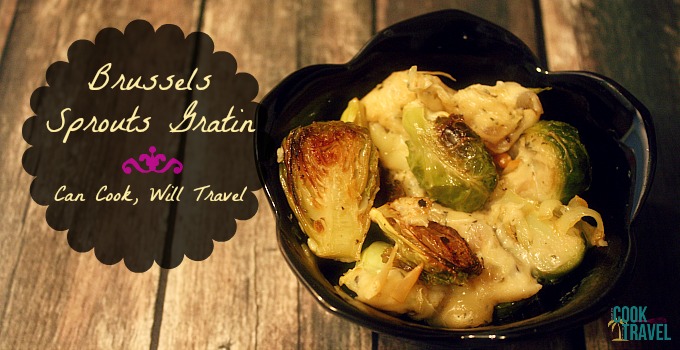 Skinny Brussels Sprouts Gratin – Hands down this is my favorite Brussels sprouts dish I made this year, and is definitely in my top list of sprouts recipes I've ever made. You roast the sprouts so you maximize their flavor, and then whip up a skinny cheese sauce (trust me that it's really not bad for you) and top it over the sprouts and bake to heat it through. Holy Brussels Sprouts, Batman, these are good!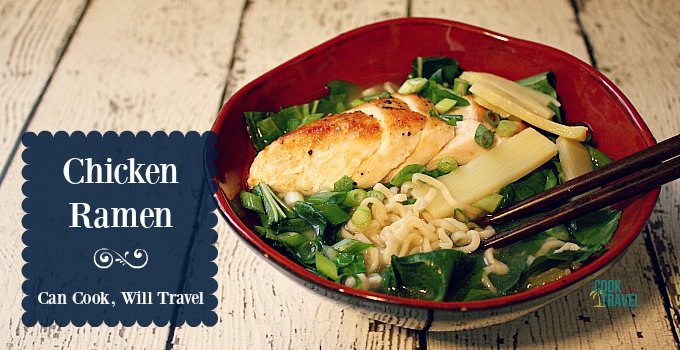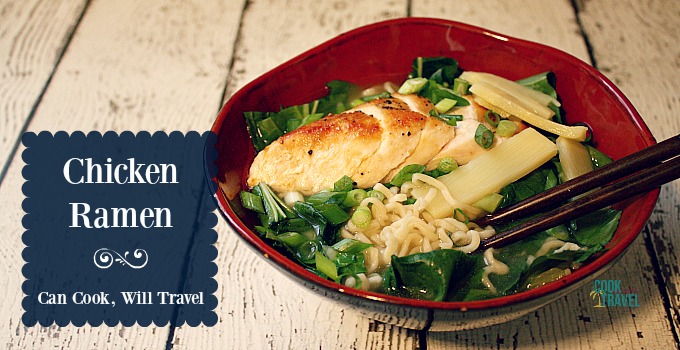 Homemade Chicken Ramen – This ramen dish has inspired me to create my own ramen recipe that I whip up on the regular. Basically this is packed with good-for-you greens, a yummy broth, protein in the form of chicken, ramen noodles, and then some texture from bamboo shoots and green onions. I love to amp up the flavor even more with soy sauce and sriracha. Insanely delightful!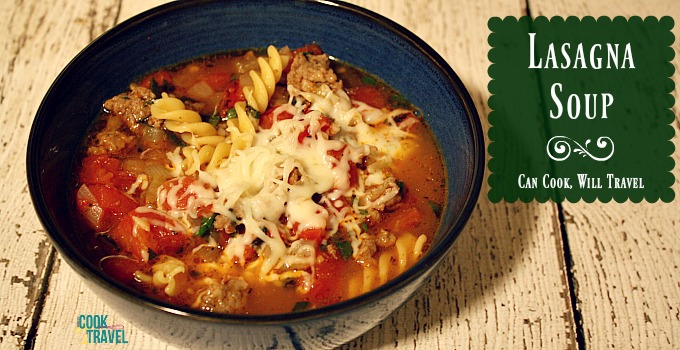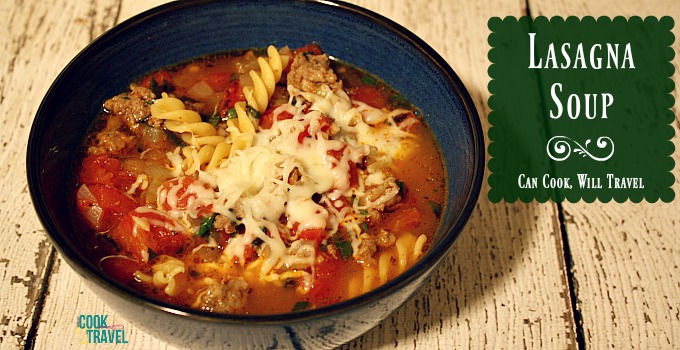 Lasagna Soup – Lasagna Soup is probably the most memorable soup I made this year, because it's so versatile. First off, it's got a fairly healthy broth base that is so comfort food-y, and then you can add as much or little pasta as you'd like. And there's a hidden cheese surprise in the bottom of the bowl to make it a bit richer, yet you can skip the cheese to make it healthier or if you're avoiding dairy. And the soup is really flavorful and perfect on a cold day when you're craving a hearty soup.
Pasta:
I may have a sweet tooth, but pasta is definitely my weakness. "You had me at pasta" is a sentiment that I think just about every time I go out to eat. So here are 5 of my favorite pasta dishes that 2016 brought into my life that I'll always be thankful for: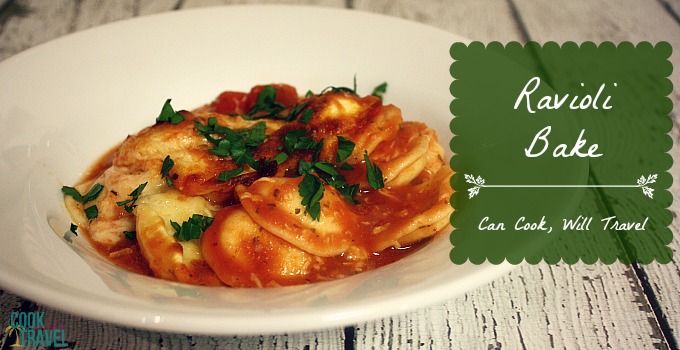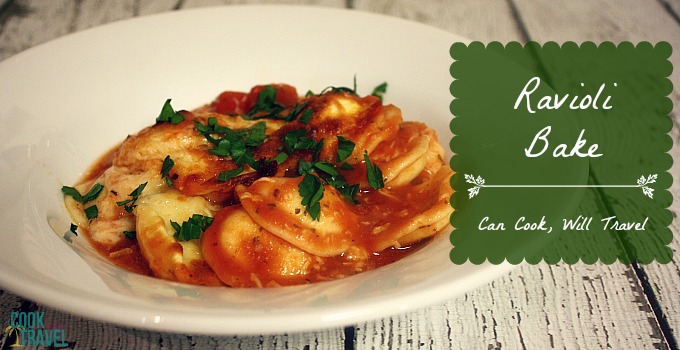 Baked Ravioli – I'm not sure that I've made an easier dish on my blog, well ever, quite honestly. I kinda felt like I was cheating a little, because it was so simple to throw together. All you need is some frozen pre-made ravioli, pre-made pasta sauce if you want to keep it simple, and some cheese. I like adding fresh basil for color if I have any on hand. This recipe is pretty much the perfect weeknight meal and will leave you with a ton of leftovers.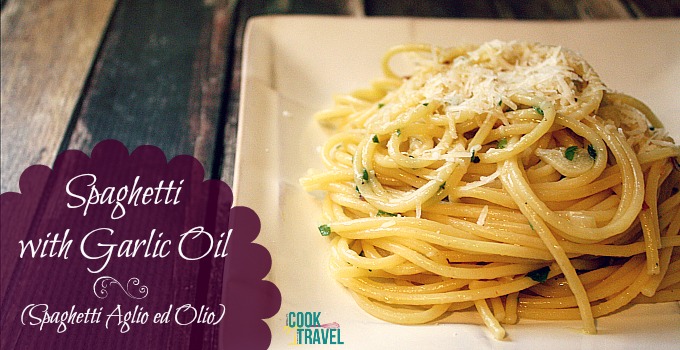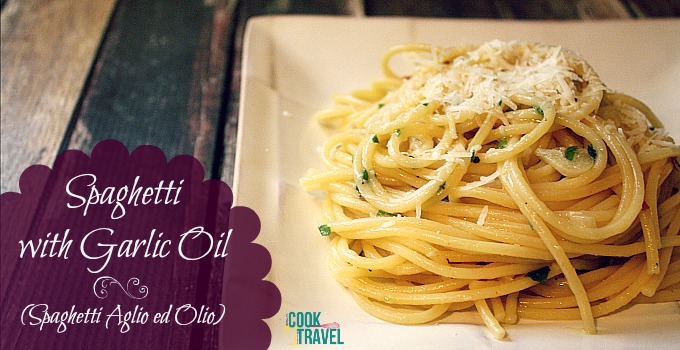 Spaghetti and Garlic Oil – This spaghetti dish is a bit indulgent with its oil you infuse with garlic. I think it's a downright sexy pasta dish that has hit the spot every time I've made it. Plus it's really easy to make, so you can spend less time slaving away in the kitchen. The key is to make sure you have really good quality ingredients like olive oil, pasta, and cheese. Then you're sure to knock it out of the park!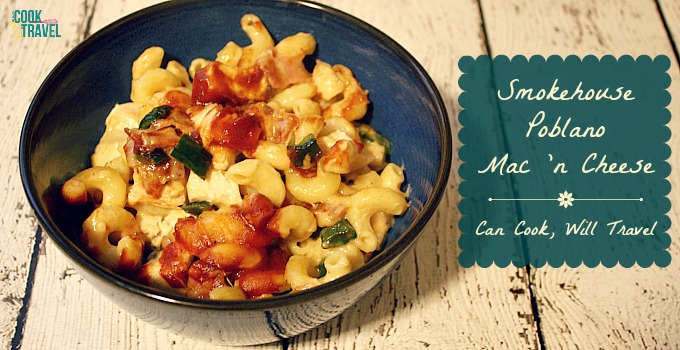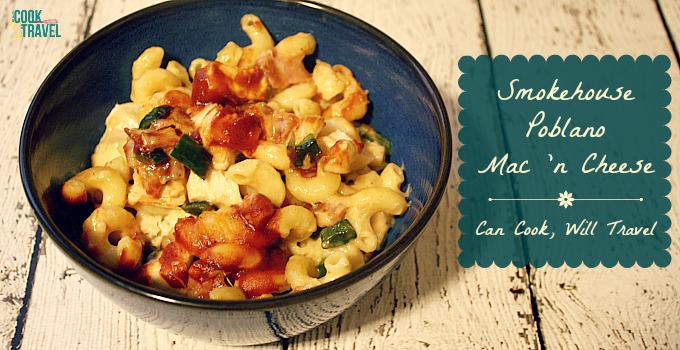 Smokehouse Mac 'n Cheese – I was inspired to make this dish after a really tasty BBQ-style macaroni and cheese I had out on a date earlier this year. With a cheesy sauce, poblano peppers, chicken, and fun pasta noodles, this dish checks every box of awesomeness for me! Goodness gracious is it a stellar mac 'n cheese! Go dive in!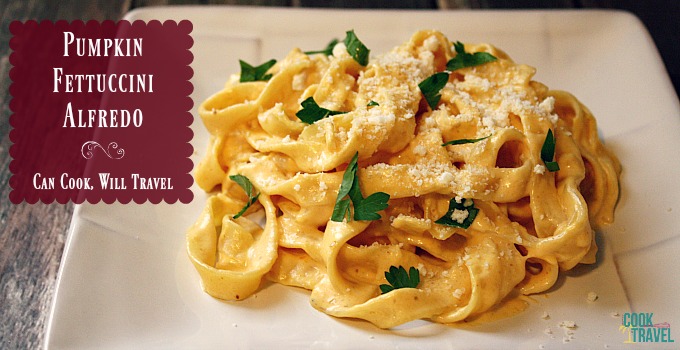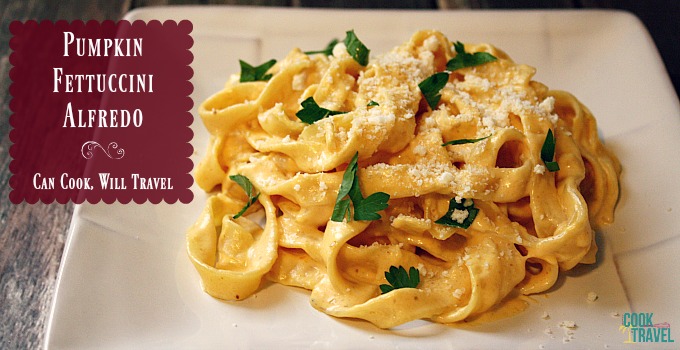 Pumpkin Alfredo – In a world where I usually think pumpkin is synonymous with sweets, I was too intrigued not to try this pumpkin Alfredo recipe. I do love alfredo, and the pumpkin colors it this lovely orange color and also adds a slight sweetness. And this recipe is super fast and easy, which is something we all need more of when it comes to cooking! Yum, it's so darned good!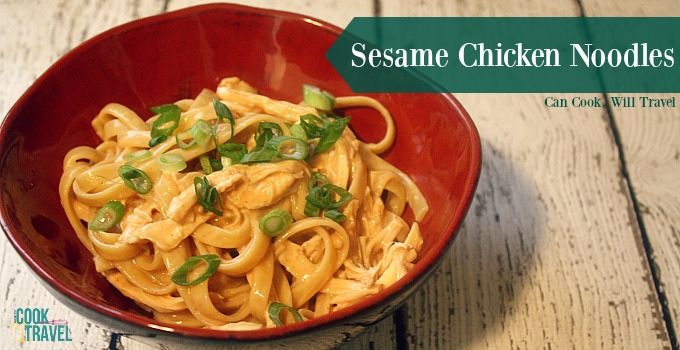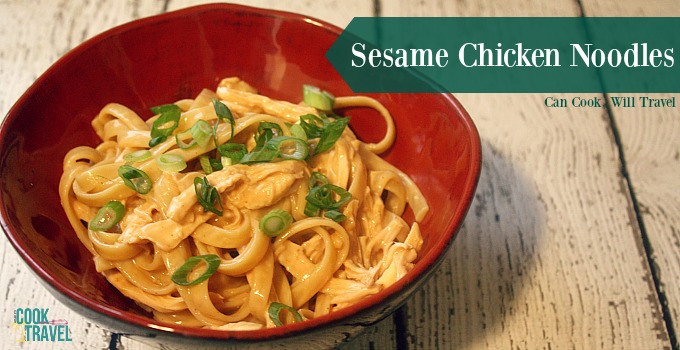 Sesame Chicken Noodles – Words perhaps escape me on how delicious this noodle dish is, and that's saying a lot. I've made this recipe several times this year, and it's really that spice-filled sauce that coats the noodles and chicken that takes it over the top. You can't help but love this dish! I knew this recipe would absolutely be making my list of favorite 2016 posts.
Main Dishes:
Great flavors and easy recipes tend to be what I love most in a main dish. And these 6 dishes below definitely have those bases covered. There's a wide range of flavors from Chinese to Italian and great flavors from coconut to roasted veggies to a comfort food cabbage dish. So let's dive in!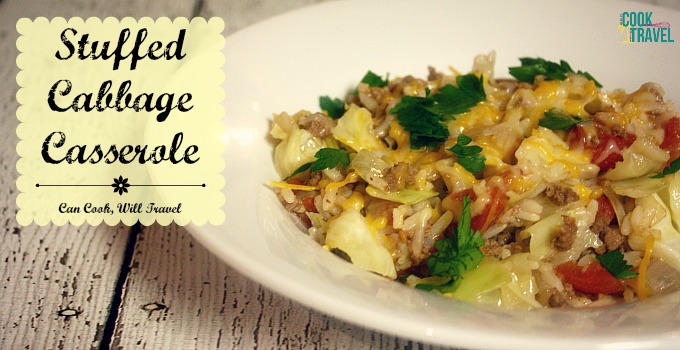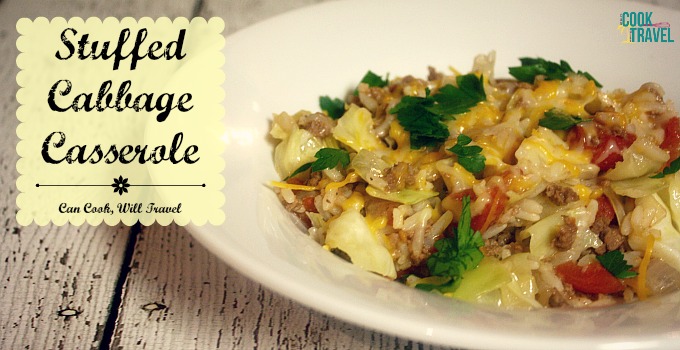 Stuffed Cabbage Casserole – One thing I love about this casserole is that it's made in 1 pot and doesn't have to go in the oven. Talk about saving you time and cleanup. It's a mix of ground beef and spices and then rice is added to that followed by tomatoes, cabbage and eventually a topping of cheese. Leave out the rice if you prefer or switch out the ground beef for grounds turkey if you want to make it a bit healthier. You will adore this dish!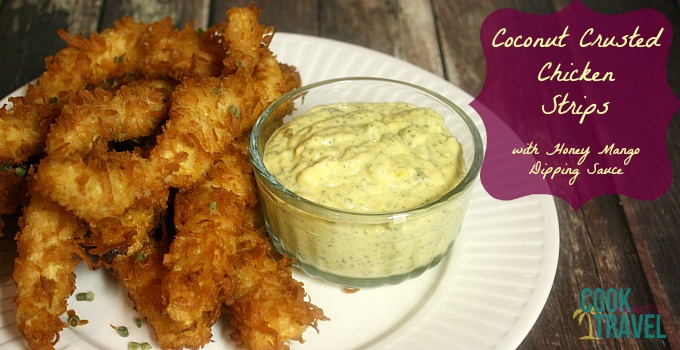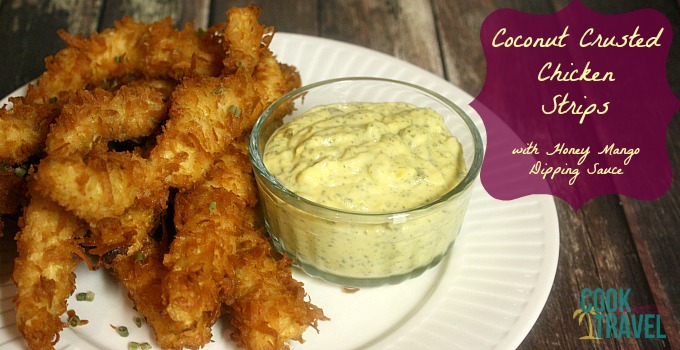 Coconut Crusted Chicken Strips – My mom and I still talk about these chicken strips. They are insanely good with their coconut crust that takes them over the top. And let's talk about the Honey Mango Dipping Sauce, which is spicy, sweet, has a bit of mango and sweet curry in it. It's a divine addition to these super yummy chicken strips. Seriously go make these right away – your kitchen might be a bit of a mess, but it's well worth it!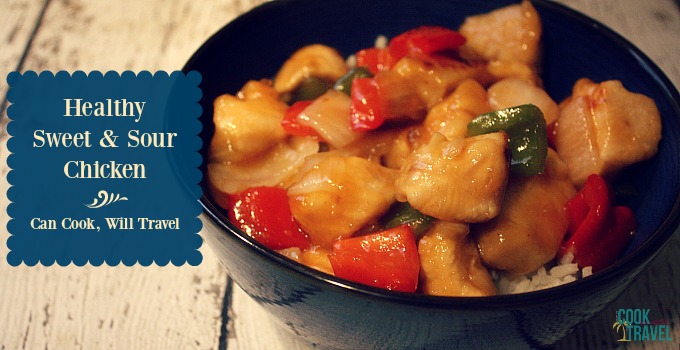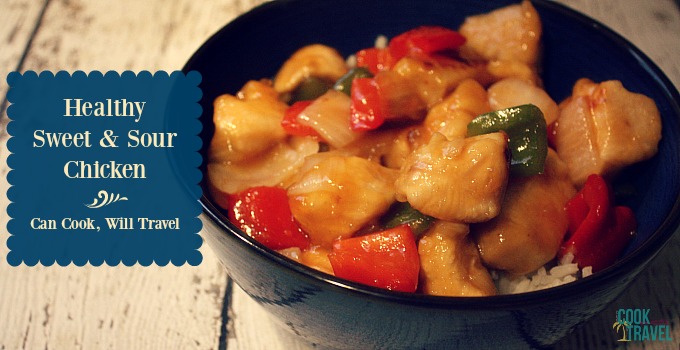 Healthy Sweet and Sour Chicken – This recipe made me one happy girl, as the classic sweet and sour chicken flavors took me back to my childhood. However the adult Kelli was even happier because I was eating a much healthier version of my childhood favorite Chinese dish! If you're ever craving Sweet and Sour Chicken, then this is the recipe you must make!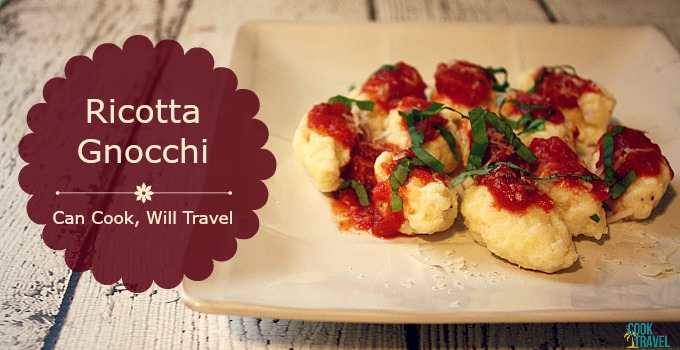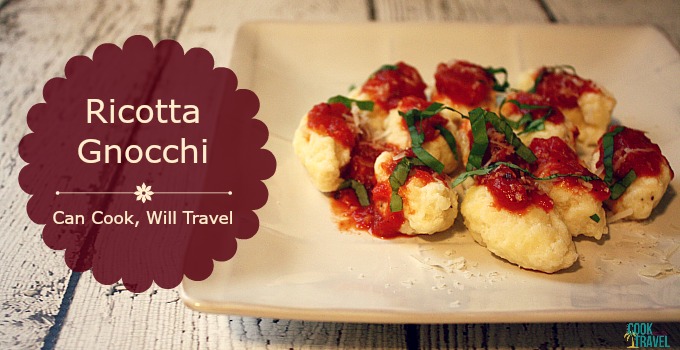 Ricotta Cheese Gnocchi – Sounds fancy, doesn't it? But it's also really simple to make, and the classic potato gnocchi suddenly looks like a giant pain to make compared to this dish. These are light, cheesy pillows of goodness that melt in your mouth and will make you feel like you're super talented in the kitchen!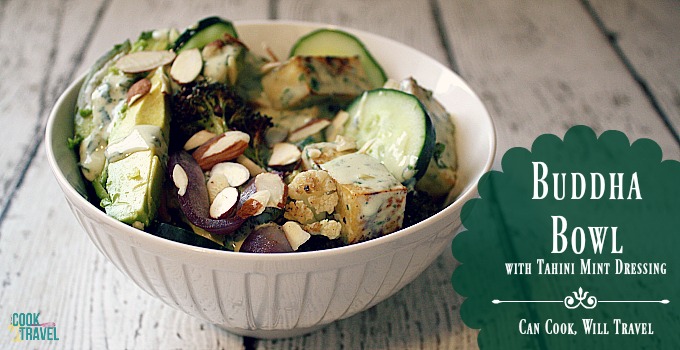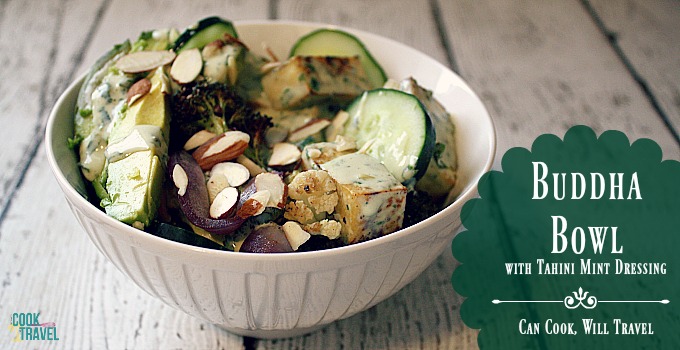 Roasted Veggie Buddha Bowl – Buddha Bowls were a foreign concept to me this year, but once I gave it a try with this recipe I never looked back. Truly I can't tell you which component I liked best, but I do know that I loved how filling and healthy the Buddha Bowl was and I'm excited to experiment with them more in 2017!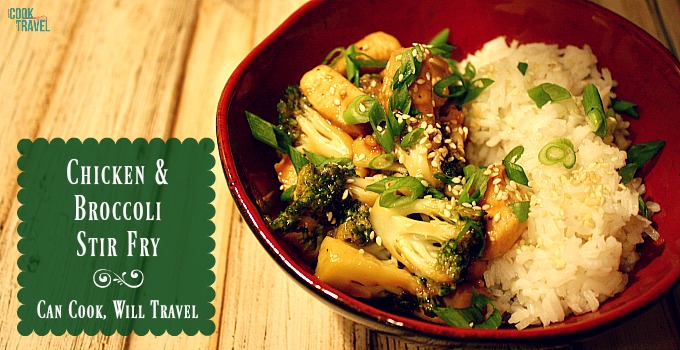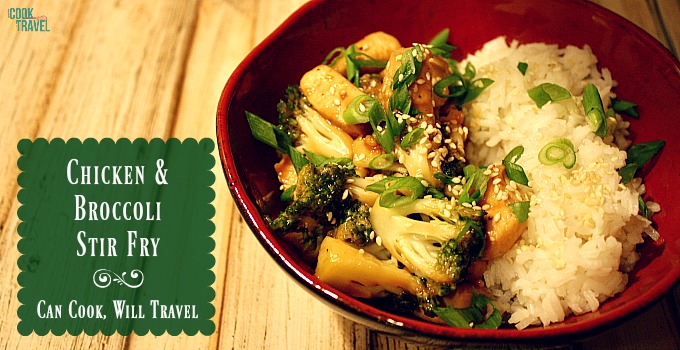 12 Minute Chicken & Broccoli Stir Fry – I made this stir fry earlier this month when I was in desperate need of a fast dinner, like yesterday! And this dish didn't disappoint. I couldn't believe how quickly I was eating and had everything cleaned up. Oh and it was healthy, so it made it such a perfect weeknight meal!
Indulgences:
This section might be most telling of my 2016. Typically I have a huge list of sweet treats I want to share, but this year I had more cocktails than sweets to showcase. So I bring you 3 of my favorite cocktails (of all time perhaps?) and 1 cookie recipe all of which will blow your mind and have you happily indulging.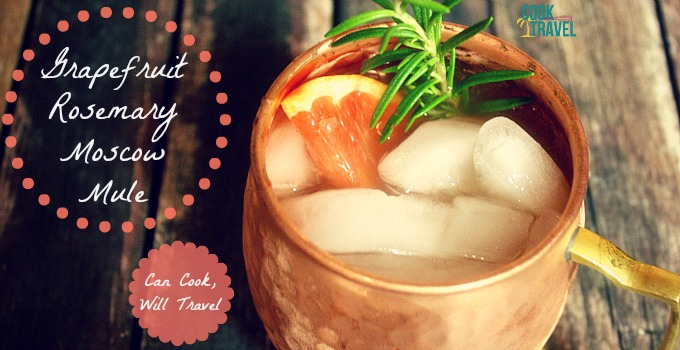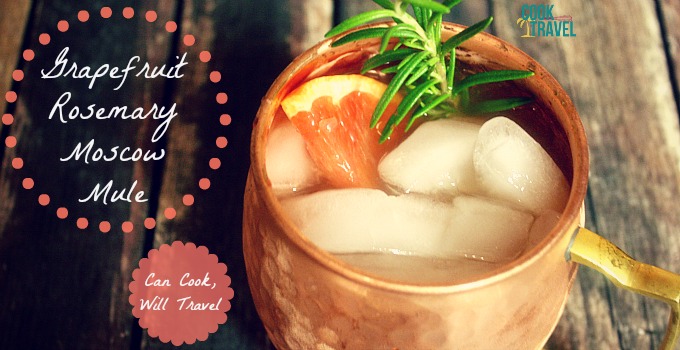 Grapefruit Rosemary Moscow Mule – My very first Moscow Mule to both make AND drink turned out to be one of my favorites I've ever had. The tang of grapefruit, the aroma of rosemary, and bright lime and ginger beer flavors made this cocktail pretty perfect! It's a great drink to whip up when you have plenty of fresh grapefruits available to you (like in the Winter!).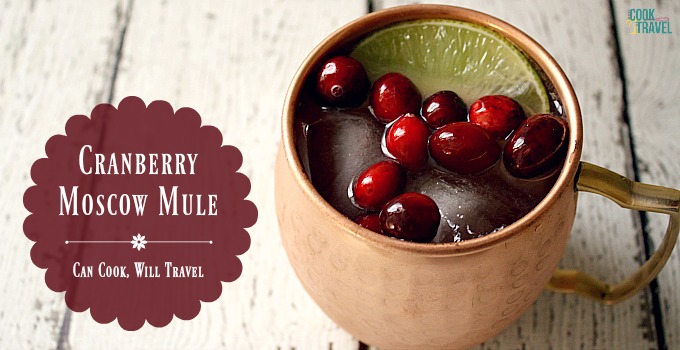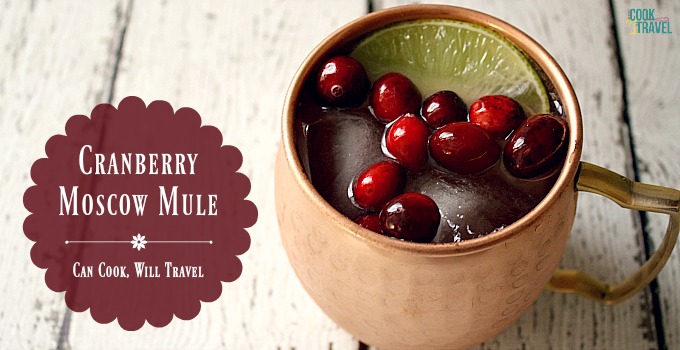 Cranberry Moscow Mule – By the end of the year I was not only a sucker for cranberries (no surprise there) but also quite the fan of Moscow Mules. No doubt that this cocktail would make my favorite 2016 posts listing. The Cranberry Moscow Mule is bright, light, refreshing and one that I could drink every single day. Not sure that's a good thing but it certainly speaks to how delightful it is!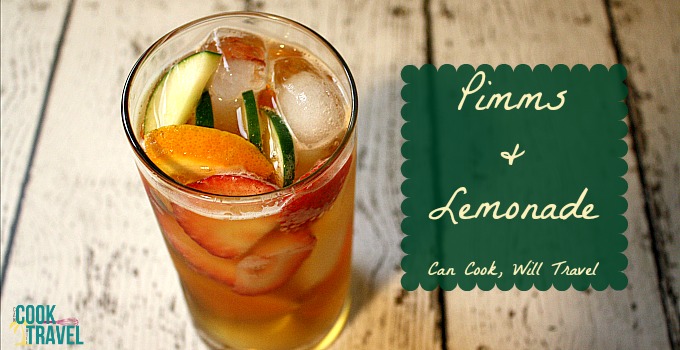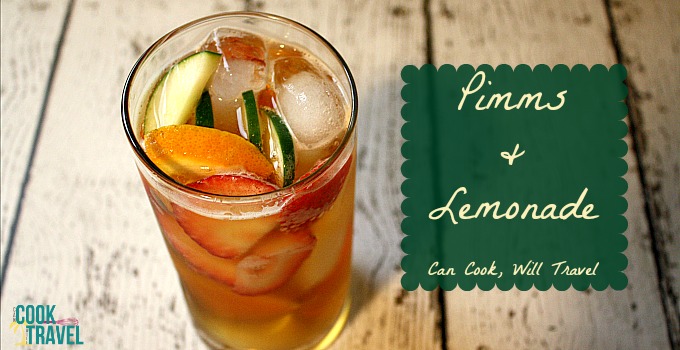 Pimms & Lemonade – I used to live in London many moons ago, and my favorite drink there is an English favorite: Pimms & Lemonade. Simply Pimms gin along with a lemon-lime soda or ginger ale. Pack it with cucumbers, oranges, strawberries, limes, etc. And it's kinda the perfect Summer cocktail to kickback on the deck and sip on. Cheers, love!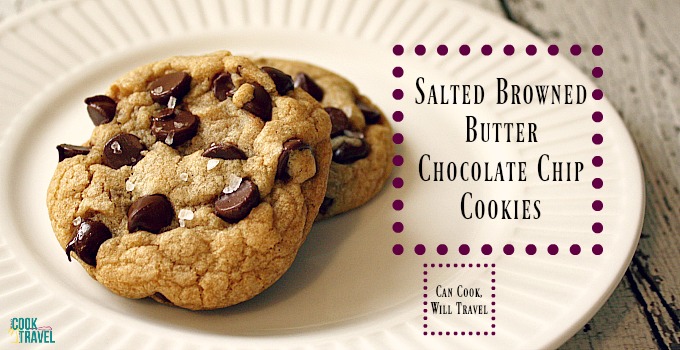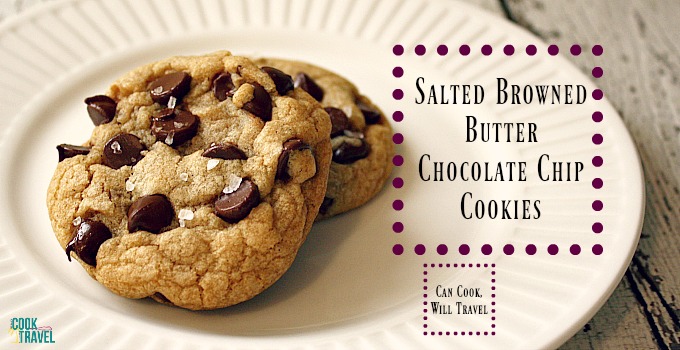 Salted Browned Butter Chocolate Chip Cookies – My lone sweet indulgence this year is so good that I will never look at chocolate chip cookies the same way. The browned butter adds this nutty flavor to the cookie, and along with the salt it balances out the sweetness in this classic cookie. Grab a glass of milk and a cookie and enjoy life a bit more!
And now let's move onto my favorite 2016 posts featuring all the things I love! From movies and books to DIY and blogging to travel and cooking of course, I've got you covered.
My favorite 2016 posts – Weekly Crushes:
Entertainment: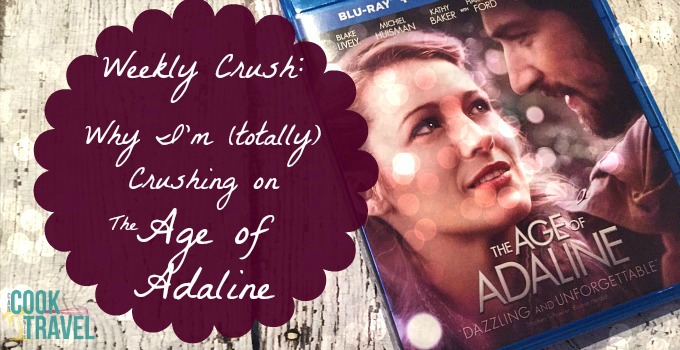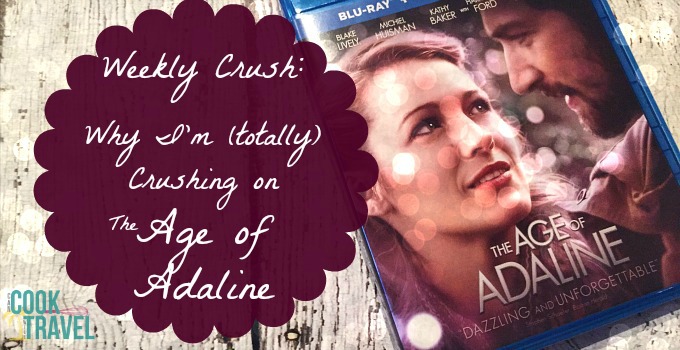 The Age of Adaline – This is one of my favorite movies of the year that I discovered. I loved the cinematography, storyline, and overall style of the film with its laid back yet sophisticated vibes. It's interesting with lots of twists and turns and is perfect to curl up on the couch with.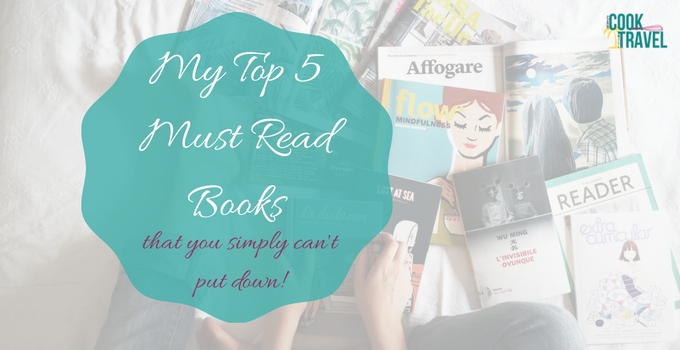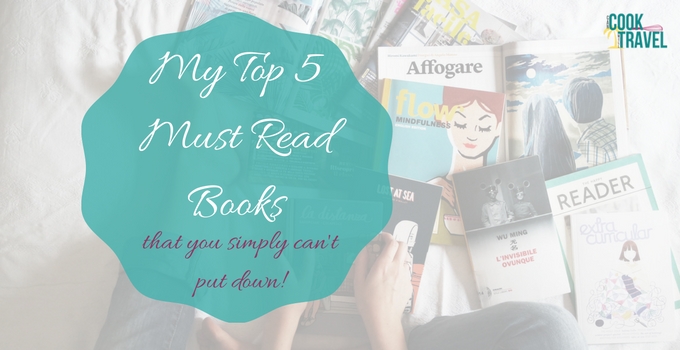 My Ultimate Top 5 Must Read Books – These are the books that shaped me into the person I am today. Each book seems to have popped up in a certain time of my life to open my eyes to something new or cement an experience or memory into my brain. And they are all stellar books that I can't wait for you to read!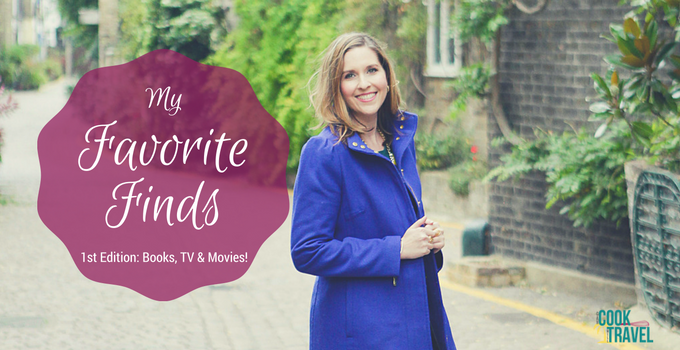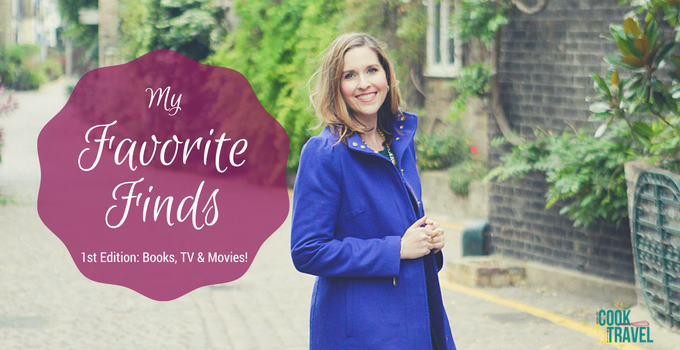 Favorite Finds – Entertain Me! – This Favorite Finds post is the first in what I hope to become a series on the blog, of things I'm discovering in life that you must enjoy yourself. In this edition it was about great books, movies, and TV shows that I was totally loving. I hope you find some new favorites in this list too!
Blogging & Inspiration: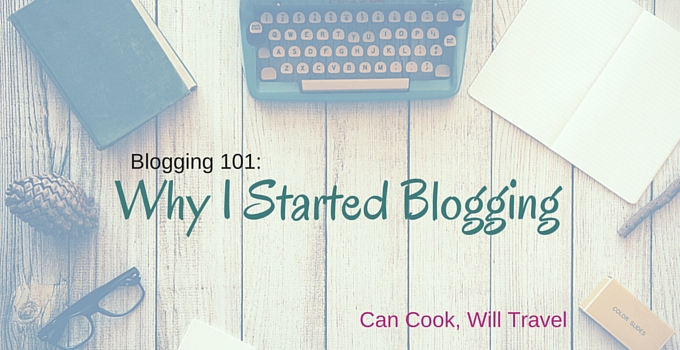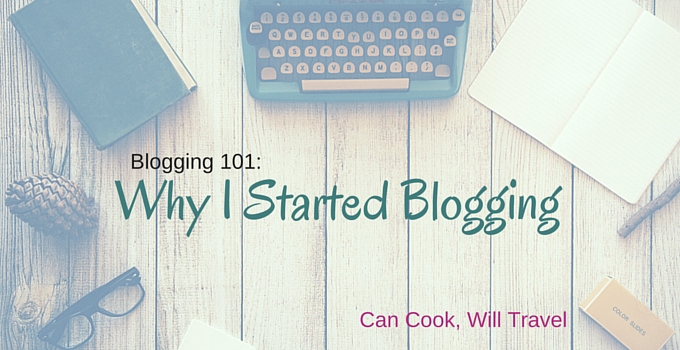 Why I Started Blogging and How It Changed My Life – You know how you start a project or career or whatever it might be for one reason? Then you find yourself organically shifting along that path and look back and see how that experience changed your life? Well that's how blogging is for me. I began my blog to escape a huge stress in my job, and you'll have to read more to find out why I continue blogging today.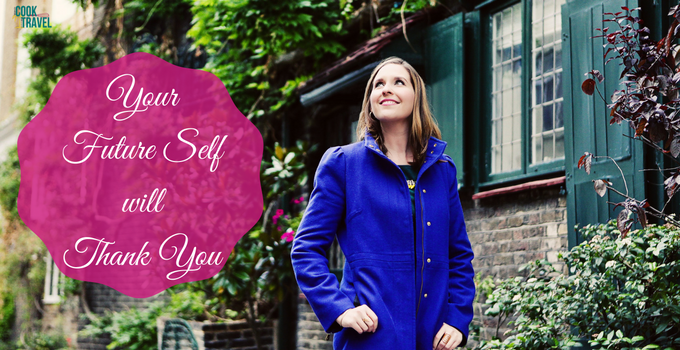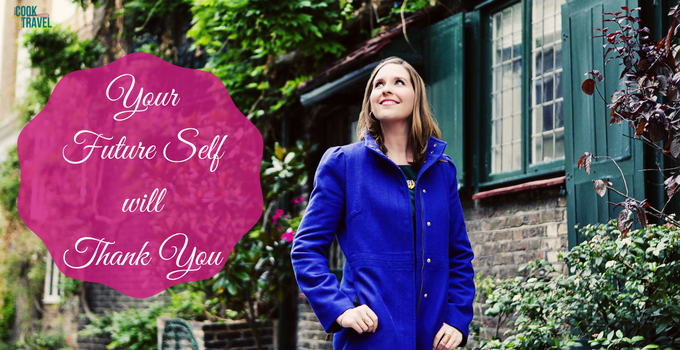 Your Future Self Will Thank You – This post is one of the most popular on my blog this year. So naturally it had to make my favorite 2016 posts list, and for good reason! So often we find ourselves in this game of waiting and wanting perfect circumstances before we take action. In this post you'll discover why small steps taken today will help you make a huge impact on your future. So much so that future you will wish you could travel back in time to thank present you. Let your mind ponder that for a moment!
Cooking & Kitchen: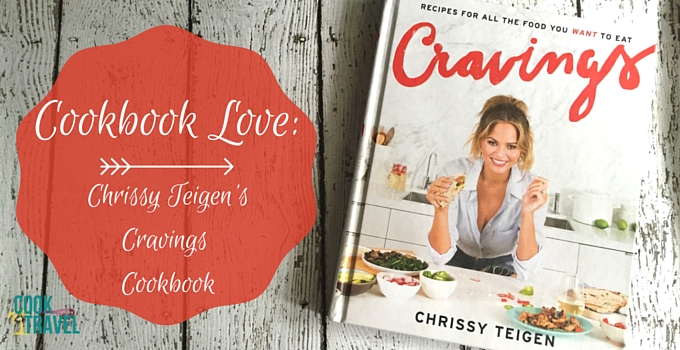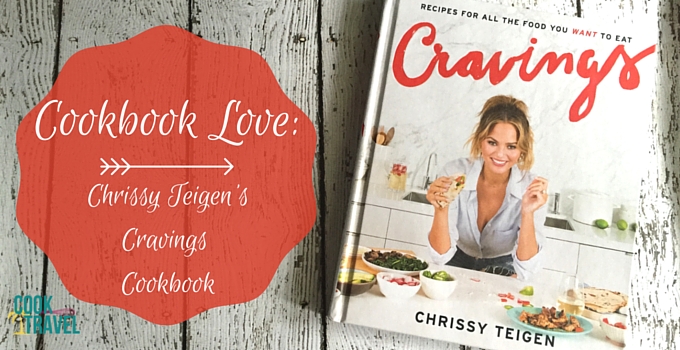 Cravings Cookbook – I've adored my Cookbook Love series I started this year. It's been an amazing opportunity to dive into cookbooks I'd forgotten all about. When picking a favorite cookbook this year to feature in my favorite 2016 posts, it'd be Cravings by Chrissy Teigen. She proves she's more than a pretty face. This girl can COOK, and she does it with fun, salty language (which I love). Plus she shows you that you can eat what you love in moderation. Love her!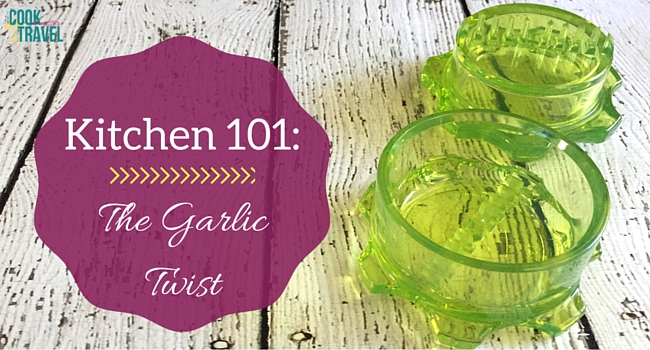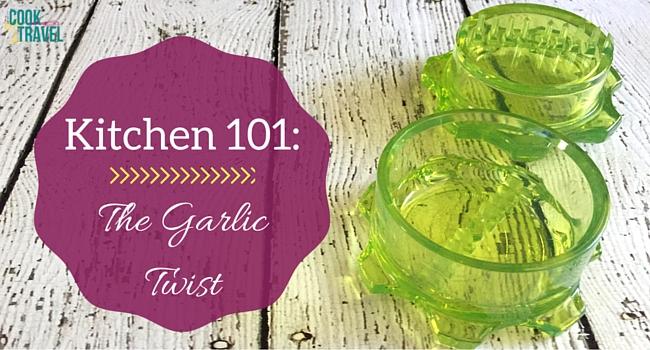 Garlic Twist – Without a doubt, looking back I've used this cooking tool more than just about any other this year. Because garlic is in so many dishes we make, having this tool on hand is so damn handy. It's simple to use, and cleanup is a total breeze! This is one gadget you really do need.
Go Play: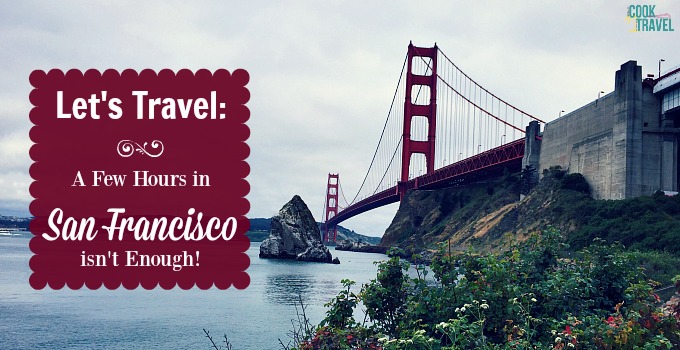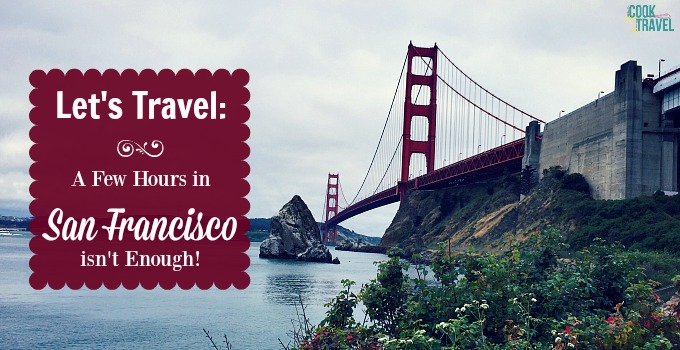 San Francisco in an Afternoon – Remember those trips I mentioned at the beginning of this admittedly lengthy post? One work trip was to Napa, California (oh darn!), and my boss decided we needed a trip to San Francisco. Afterall we had been knocking it out of the park with our work. So off we went, and this post tells you about everything we managed to pack in to our spur-of-the-moment trip! What a great memory and a perfect addition to my favorite 2016 posts!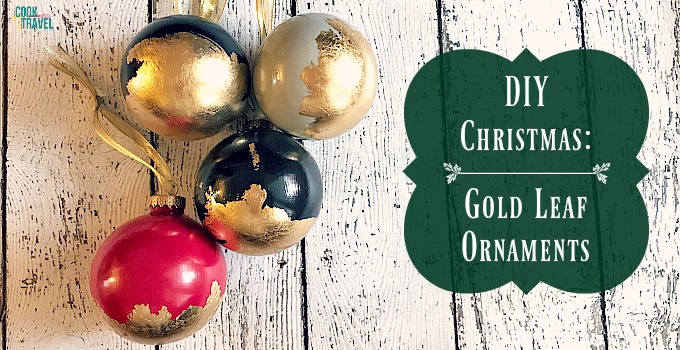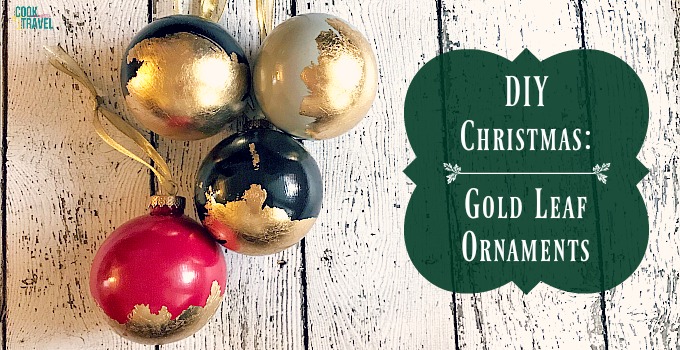 DIY Christmas: Gold Leaf Painted Ornaments – I find that when I create, I'm at my happiest. That's probably why I've managed to blog every single week for 6 full years now. So I do hope you've loved my creative outlet as much as I do. I love crafting, so these ornaments were a fun project that made beautiful Christmas additions to my gifts I gave. Bookmark this DIY post for next year when you're wanting to make something handmade and thoughtful for your loved ones.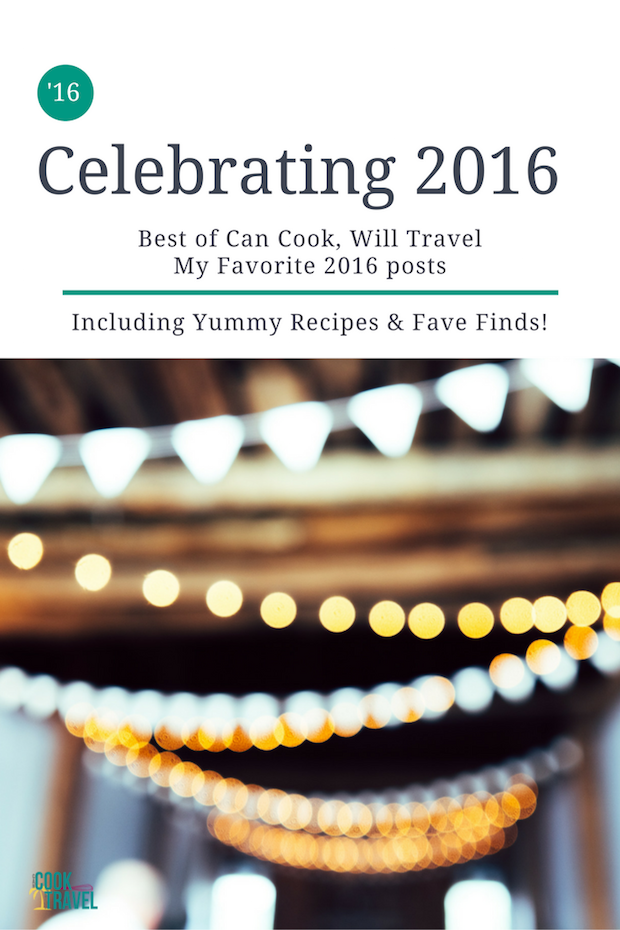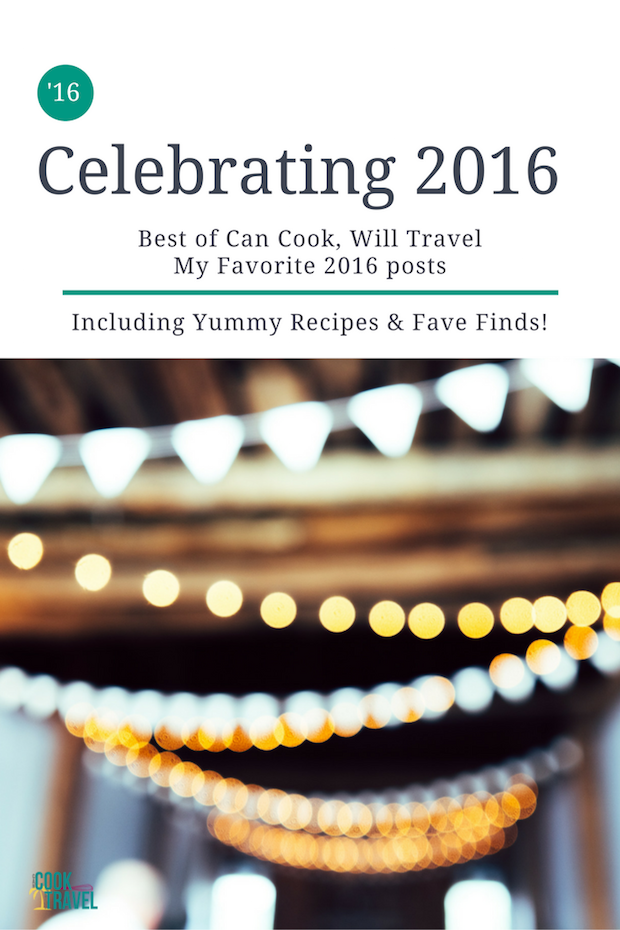 Whew that was a TON of content for you, so I hope you enjoyed my favorite 2016 posts! What a fun walk down memory lane, and also remembering all of the good stuff that this year brought me.
Are you excited to try any new recipes I mentioned in these favorite 2016 posts? If so, what are you hungry for so I can create more content that I know you'll love? Any fun posts I shared from my Weekly Crushes that you loved and want to see more of? Let's get 2017 started with some great food and content that you will try! I'd love to hear from you in the comments below!
Stay inspired & Happy New Year!
~Kelli
0