If you know me well, you know I LOVE movies. My DVD collection always seems to outgrow my DVD stand before I even have the stand put together, and I absolutely love myself a good movie marathon (at home or in the theater … I'm not picky!)! You know you love a film when you literally can't stop watching it. And I did something pretty uncharacteristic of me, when I went and bought a movie that I'd never seen. That movie was The Age of Adaline.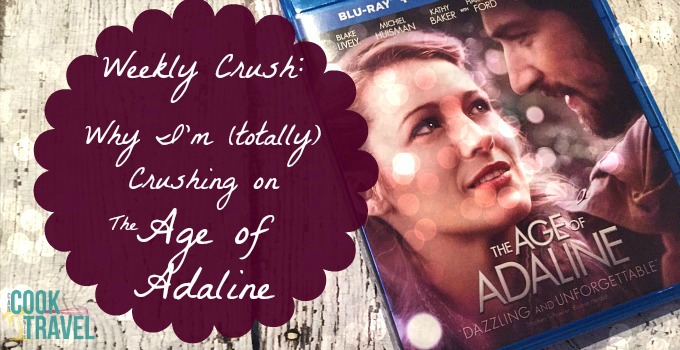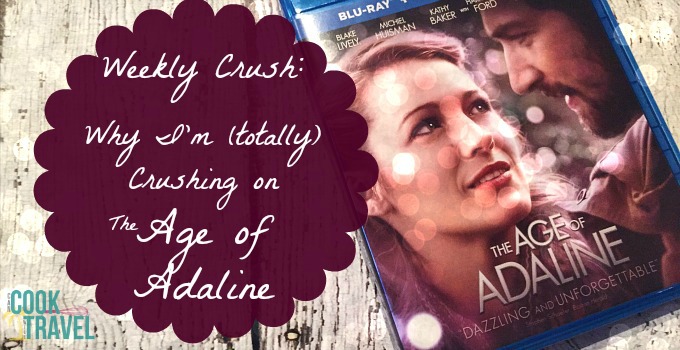 I usually have pretty strict rules when it comes to which movies I purchase. They have to be ones that I know I'll watch. These are usually classic movies or movies that I think of a lot and smile. Ones that I associate with great memories. So buying a new movie that I've never seen before doesn't happen often.
But I felt this pull to own The Age of Adaline for no logical reason. I'd never seen, although I thought the movie trailer looked intriguing when it played on TV. I may (okay I do) have a total girl crush on Blake Lively . . . she's pretty hilarious and stunning. And I read a review on Amazon that said it was one of Harrison Ford's best films in years. Apparently that was enough to sway me!
If you haven't heard of this film before, it's about a woman named Adaline (played by Blake Lively) who stopped aging decades ago, and is trying to navigate through life without garnering too much attention as someone who never ages. Sounds a bit odd when I explain it, but also intriguing, no?!
How come she doesn't age? Does anyone know her secret? What does someone who is always young and beautiful do with her time? All questions I needed answered! Haha!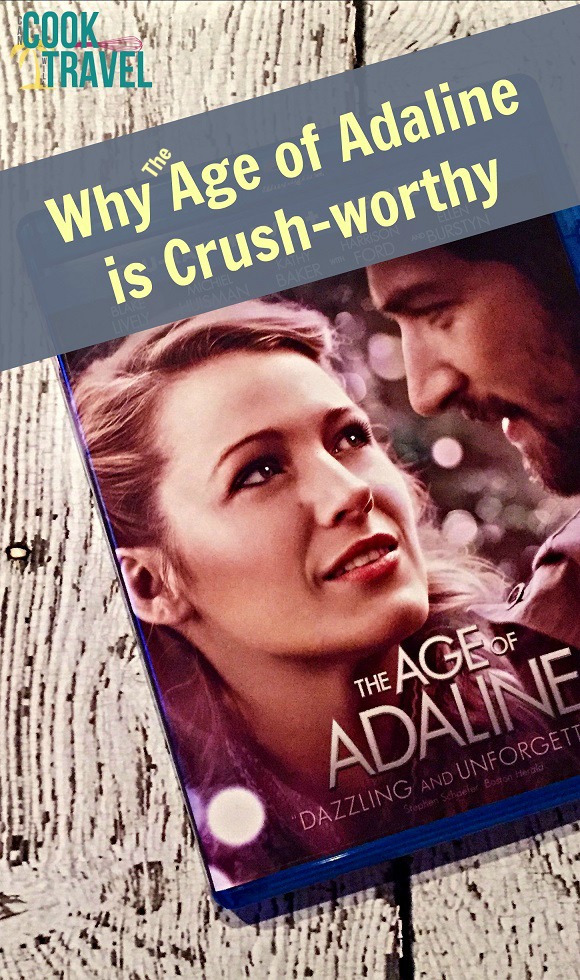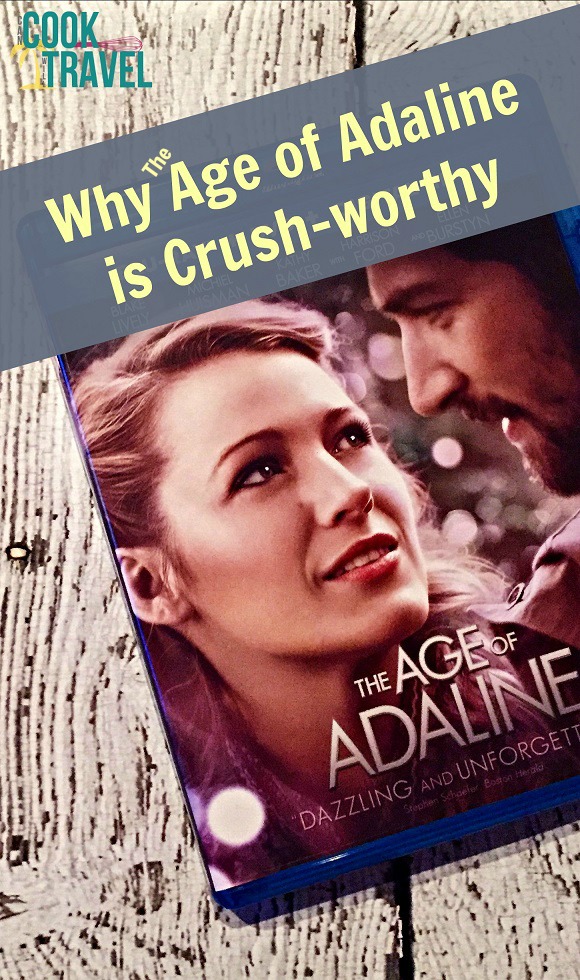 I first watched this movie on my iPad over the span of 2 or 3 nights before I fell asleep. The problem was that the movie was so good that I would have to force myself to sleep. Silly, Kelli.
My mom is a big Harrison Ford fan (I mean, who isn't?) and so I "made" her watch The Age of Adaline with me several days ago, and she loved it too. She said something that I had also been thinking: It's a movie you want to watch again and again once you know how it ends to catch little details.
Not surprisingly I've done just that and watched it 2 or 3 more times. Which has made me appreciate all of the details of this film.
The acting is great. Blake is gorgeous and totally nails the performance. I completely buy her as a woman who is wise beyond her years, has experienced life for 10 decades+ and is so elegant. Michiel Huisman is so endearing as her love interest, Ellis. And Harrison Ford is stellar!  I mean, how can you not love him?!
I will not reveal any spoilers, cuz I'm not that kinda girl. But I loved the setting in San Francisco. It makes me want to go visit this city in the very near future as the cinematography is absolutely stunning. And the bit of narration throughout the film helps talk you through how this incredible act of not aging happened to her.
What makes me keep coming back is the timeless feel of The Age of Adaline. Plus I loved the drama, romance, intrigue, and surprise of "what will happen next"! If you love a good romantic movie and want a great flick to curl up on the couch with right now, then this one may just be the movie for you. Hope you enjoy it!
Have you seen The Age of Adaline? I'd love to know if you are loving it too. Comment below!
Stay inspired & may you always be on the look out for a great movie!
~Kelli
0