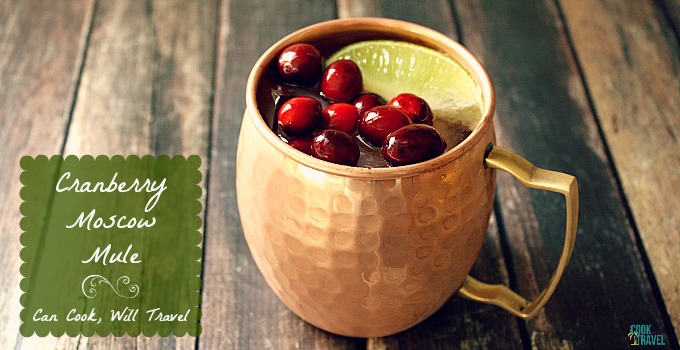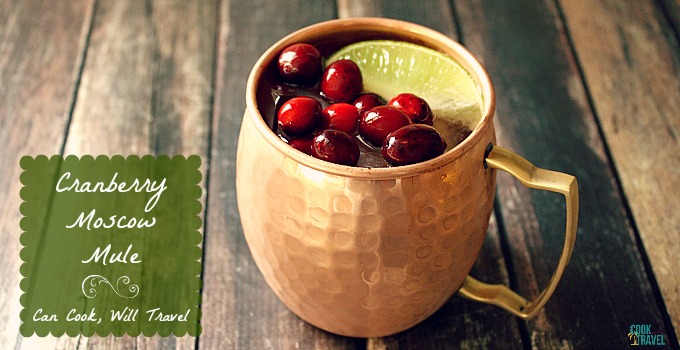 (This Cranberry Moscow Mule recipe can be found on the site Blackberry Babe here or the PureWow site here.)
Step by Step Instructions:

Get ready to do a happy dance, because this Cranberry Moscow Mule recipe is simple and crazy good. It'll only take a few minutes to make this stellar cocktail, so here's what you'll need: Ginger Beer, Vodka, Cranberry Juice, Limes, and fresh Cranberries (for garnish).

Start off by adding 8 ounces of ginger beer to a bowl or measuring cup, because this is what you'll mix the drink in. Then maybe test the beer to make sure it's alright (wink, wink).

Then add the juice of a lime to the measuring cup. I like using this juicer, because it's so handy and keeps the kitchen (and me) a lot cleaner!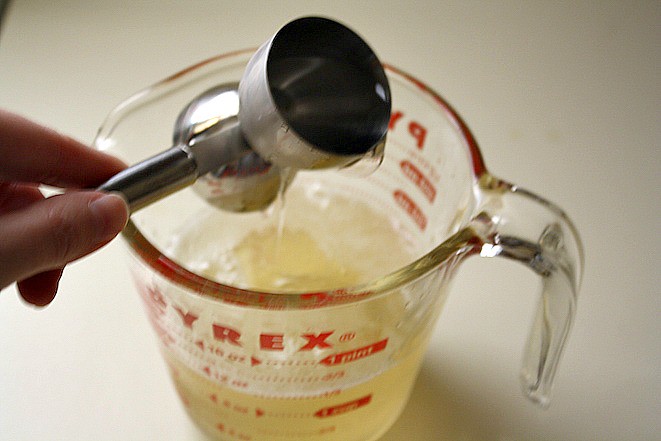 A shot of vodka is then added in.

Finally add in a tablespoon of cranberry juice.

Then stir up the mixture until it's this lovely pink color.

The time has quickly come to serve up the Cranberry Moscow Mule, so you'll add some ice to a copper mug (or tumbler if preferred).

Finally add in the cocktail to the mug, and you'll top your Cranberry Moscow Mule with fresh cranberries and a lime wedge for garnish. See, I told you it was easy, didn't I, so what are you waiting for?! Happy mixing!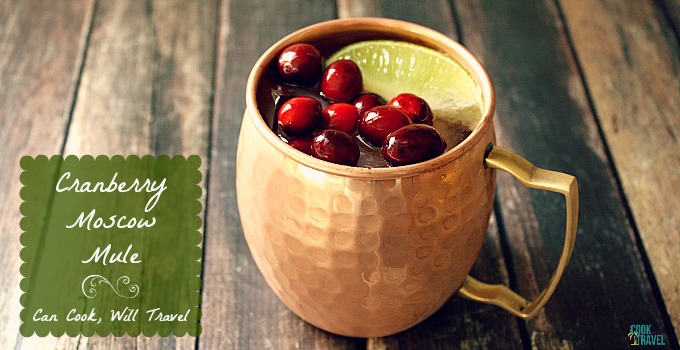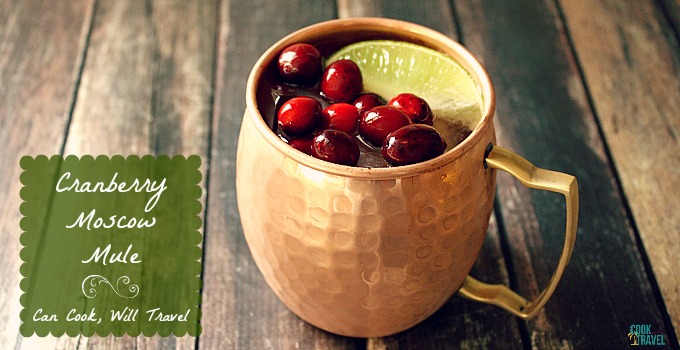 Cranberry Moscow Mule
This might just be my favorite Moscow Mule recipe yet, because of it's tart, bright colors yet a little sweetness.
Ingredients
8 ounces Ginger Beer
1 shot (1.5 oz) Vodka
Juice of 1 Lime
1 T. Cranberry Juice
Lime slices & fresh Cranberries for garnish
Preparation Instructions
Grab a bowl or large measuring glass, and combine the ginger beer, vodka, lime juice, and cranberry juice.
Stir the cocktail well, and then serve it over ice in a copper mug or favorite glass. Garnish with some fresh cranberries and lime slices, server it right away, and then enjoy! (See, couldn't be easier!)
0