I tend to have a bit of a love/hate relationship with reading and books. Well it started out as a loving relationship. When your mom is a teacher, well needless to say, reading is very important to her. My sister and I grew up loving to read, and we never went on a road trip without a good book in hand. But there are those GREAT books in life. The ones that touch you, that you can't put down and never really stop thinking about. And I wanted to share my top 5 must read books . . . you know, the ones you want to read over and over again.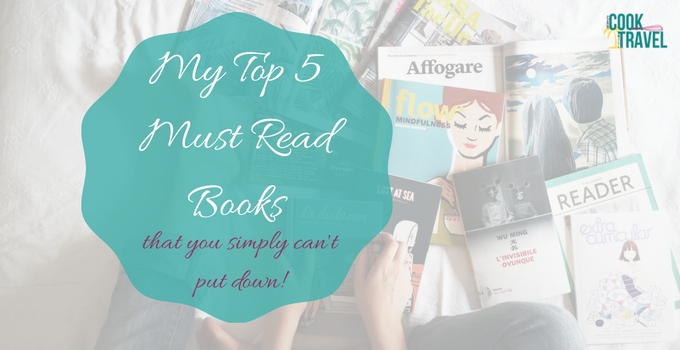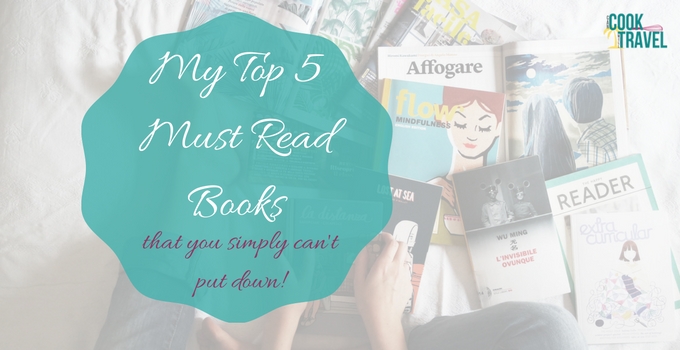 The love part of my relationship with books stems from being encouraged to read as a kid. I remember family road trips where we would head out in the family roadster for a couple of weeks. We'd be driving from the Midwest to the Western US or up to Minnesota on fishing trips. And never did I leave without a bag FULL of books, cassette tapes/CDs, and my trusty walkman or discman.
The hate part of my relationship with reading all started after I went to college. I really disliked being forced to read. And as I made my way through college and grad school, I really resented books. Mainly it was because everything I was being told to read felt like it was written by someone who just wanted to hear themselves talk. That's a turn off!
So no joke, I went a good 5 years not reading for fun after I got my Masters. I swore off books, and filled my time otherwise. Looking back, I do regret that decision. Oh how I missed out on some wonderful stories that I'm still trying to catch up on. But my love of books has happily returned!
So here are 5 Must Read Books that changed my life in their own special ways:

Tess of the D'Urbervilles
I'm going a bit old school as I start my must read books list with this classic book by Thomas Hardy. But this one really stands out to me. My aunt was my English teacher sophomore and junior year of high school, and she encouraged us to do some reading for fun each week, and would carve out class time to read whatever we wanted.
One day I was ready for a new book, and for some reason, my hand was drawn to Tess of the D'Urbervilles. This book changed how I looked at stuffy classic novels. It was the first time that I found a book on my own that was gripping, romantic, well written, and that I could have read time and time again.
It's actually been on my mind lately to re-read this classic after all of these years. Better add that to my Goodreads "Want To Read" list, and you probably want to as well! Oh and if you have a Kindle, classic books like Tess are free!

Pride & Prejudice
This book may just be the death of me. Well Jane Austen will be to blame, at least. I'm so fond of pretty much anything Jane Austen has written since I was a teen. And Pride & Prejudice is without a doubt, my favorite book. (And also free for the Kindle version!)
I'm always so in awe of her ability to get to my soul, make me laugh, swoon, and want to yell at the characters (but only out of love, of course). And Mr. Darcy, well he probably ruined my dating life before it even started. I mean, that's a pretty high standard for anyone to live up to. But I'm working on that…
This is THE book that reminded me in those times of hating to read that deep down I actually adore getting lost in a book.

Plum Island & Mayday
If I had to pick a favorite author of modern times (sorry Jane) for this must read books post, It'd have to be Nelson DeMille. I'm kinda cheating here with 2 of his books, so please forgive me. But Plum Island started it all for me as an adult in loving to read. I remember my mom going on and on about how hilarious and well-written this book was. And to shut her up, I read it . . . and damn it she was right. Funny, sexy, packed with action . . .what's not to love?
In fact, my best memory of books when I lived abroad involved 2 of Nelson DeMille's novels. I distinctly remember reading his book Cathedral in Kensington Garden each morning before class with a Snapple and bagel in hand when I studied in London for a Summer. That memory is burned in my brain.
As is the time during grad school (also in London) when I desperately needed a brain break from our boring textbooks. So I picked up Mayday (which DeMille co-wrote with Thomas Block) and 10 hours later I put it down. NEVER in my life have I read a book that I literally couldn't stop reading even giving up food and sleep.
However, a word of advice . . . avoid reading Mayday if you have an upcoming flight. (You've been warned!)

Eat, Pray, Love
I'm not sure I needed a book more than when Eat, Pray, Love landed in my lap. It's like Elizabeth Gilbert knew me. The book begins with her crying on the bathroom floor in the middle of the night over a failing relationship? Well I LITERALLY just did the exact same thing only a few weeks prior to picking up this memoir. She clearly "had me at 'Hello'" with this book.
I think reading her journey of repairing her heart, was exactly what I needed to start to repair mine. I'm still a bit in awe at her ability to just pick up her life for a year and explore 3 countries and herself. Or maybe it's more envy than awe. Haha! And even though I didn't do that same thing, I could see myself in her journey. I know many of us who've read this book over the years can identify with finding ourselves again.
A few years later, the movie version came out. I do love to pop in that flick and do a bit of reflecting a couple of times a year. And this book made me a serious fan of Liz, her humor and her way of looking at and approaching life.

The Historian
Remember I said I didn't read for 5 years? Well I tried to start up again and it took me 8 months to read The Other Boleyn Girl. As you can tell, I was having a hard time getting back into the swing of reading. And then something magical happened: I purchased a Kindle. As a bit of a "book purist" I couldn't imagine not holding a book, turning the pages, smelling the paper, and so on. But boy was I ever wrong.
In fact, it was The Historian by Elizabeth Kostova that proved me wrong. It was the first book I read on my Kindle. My parents and I hit the road for a trip to South Dakota. It was on that road trip that I fell in love with reading again, the Kindle, and The Historian.
I'm reminded what it was like to be pulled in by a story with this book.. It's a true page turner.  The Historian is a mix of modern day writing with historical writing and a dash of mystery and Dracula-esque flair. I can't recommend it enough! (Especially if you have a slight fascination of vampires.)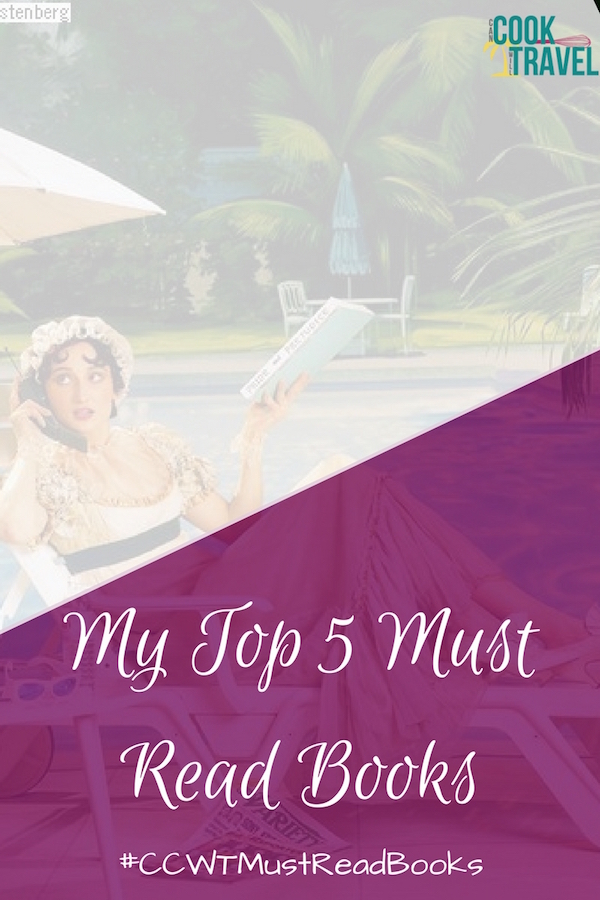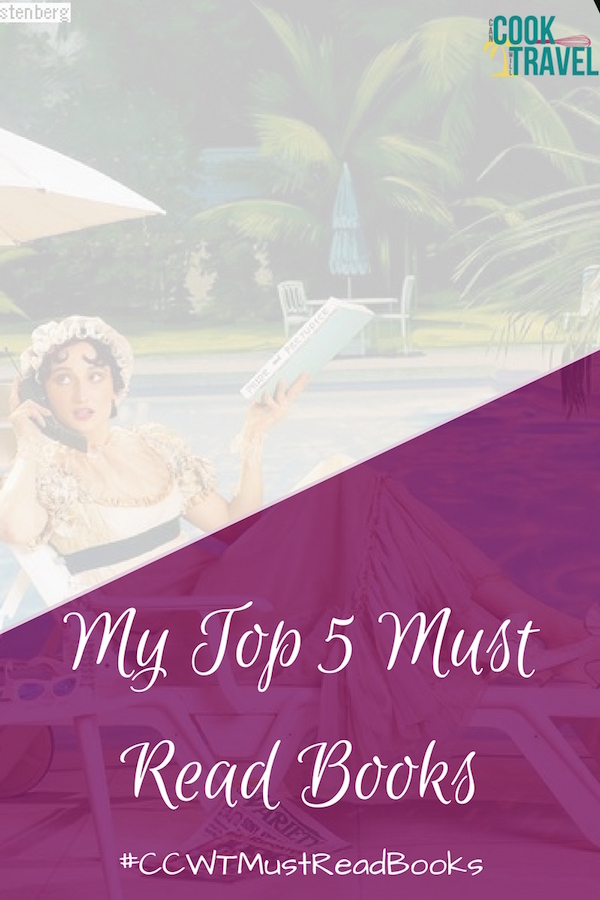 So there ya go! A bit of romance, action and drama, some self-discovery, and a dash of history and adventure. That sums up my 5 favorite must read books (okay maybe 6).
Book recommendations are the best! What are your top 5 must read books? Let's start sharing!
Stay inspired & read on!
~Kelli
Note: Some affiliate links are included above.
0