So this week I was featuring the Wagamama Cookbook from one of my all-time favorite fast food places when I lived abroad. And of course I had to make something out of it again since my first attempt was so good. . .twist my arm! Wagamamas Chicken Ramen is a dish they are known for, so it seemed like the perfect option for me to try out this week.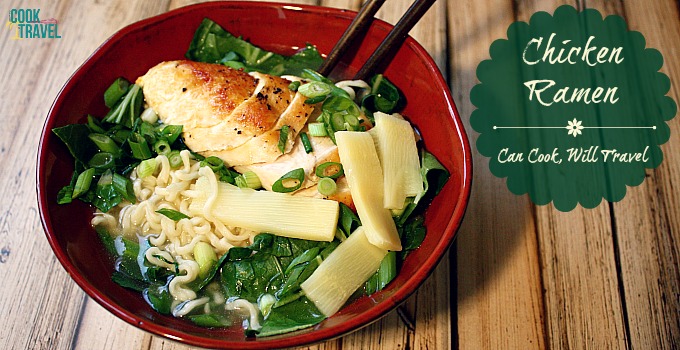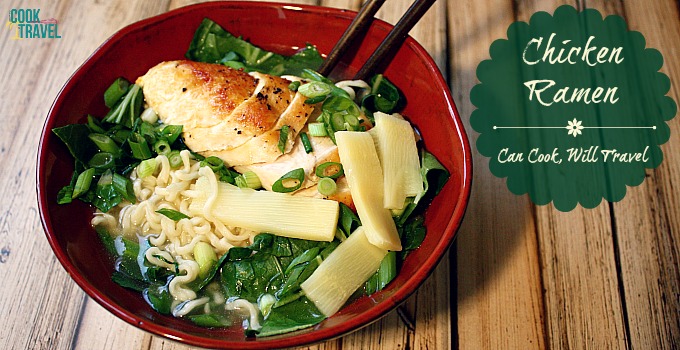 Now before I get too deep into Wagamamas Chicken Ramen, I have to acknowledge that this week marked a BIG event. You see, there's something you may not know about me. And that is that I love me some Tom Jones! Yep, the Welsh singer best known for It's Not Unusual. It's all my mom's fault, and I couldn't be happier that she raised my sister and I on fantastic music.
For a good 20 years, I'd say, my mom, sister and I have dreamed of getting to see Tom in concert together. Mom went in the 80's to a big arena to see him. I went in 2004 to see him by myself at the Royal Albert Hall in London. It was an awesome time seeing him in London at that venue. But I couldn't have been further away in this giant hall, and while I danced and sang my heart, I wished I'd gotten to experience it with them.
Fast forward to Wednesday night and Tom Jones actually came to Kansas City and performed at the Uptown Theater! If you aren't familiar with this theater, I was over the moon that this is where he was singing, because it's a fairly small and intimate theater . . . nothing like the giant venues my mom and I had seen him in. It was a stellar night and at 70+ years old, Tom's voice was crystal clear and still belting every note he could decades ago.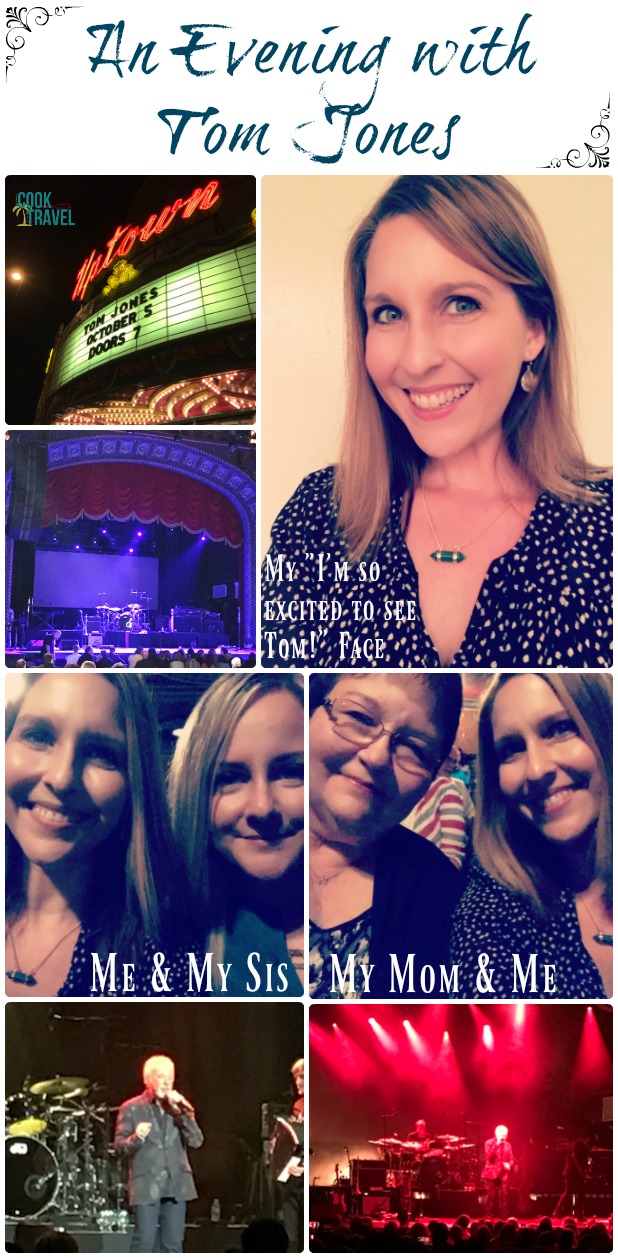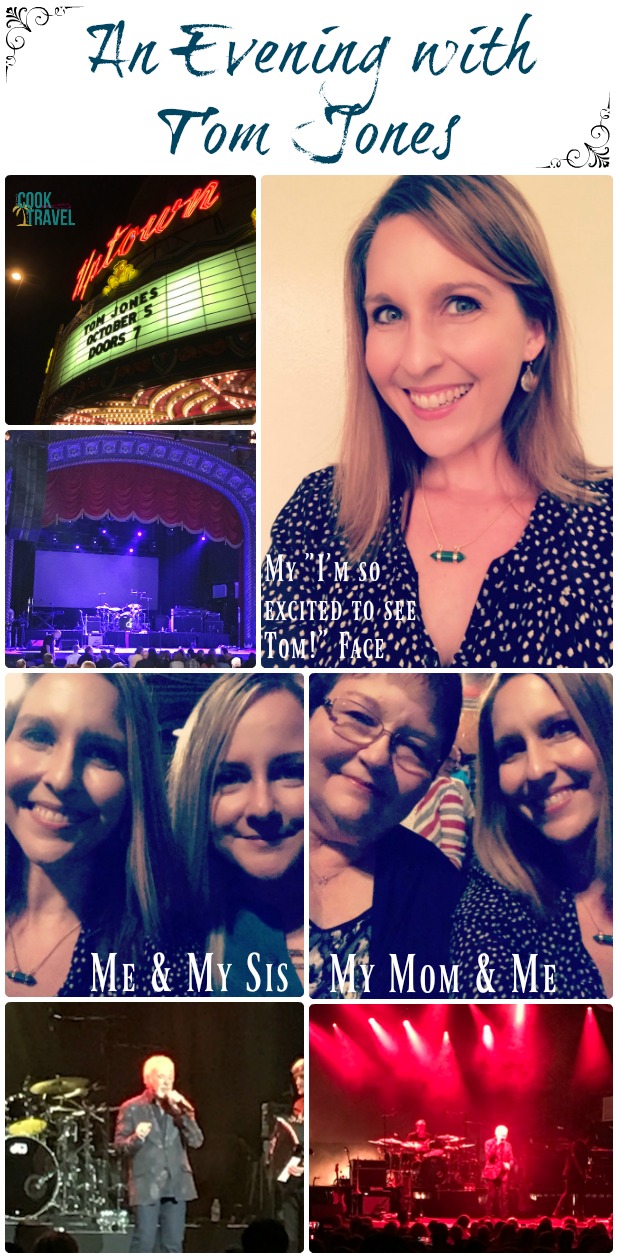 An Evening with Tom Jones is the name of the tour, and if you can get your hands on tickets, it's well worth the money. It's Tom and a band putting a jazzy, bluesy spin on his classics and some of his favorites. There was a tribute to Elvis, his late wife, and my favorite was of course to Prince.
I hope they put together an album of one of his live shows from this tour, because it would be unlike anything I've heard from him. Many of his songs were initially unrecognizable with the arrangements being more jazz inspired. It felt like music performed at a Parisian night club mixed with a New Orleans vibe. So much fun that I just had to share it with you!
Okay back to Wagamamas Chicken Ramen, since that's why we're here today. What I loved about this dish was that it was full of good for you ingredients and you knew exactly what you were enjoying with every bite. Simple flavors and textures.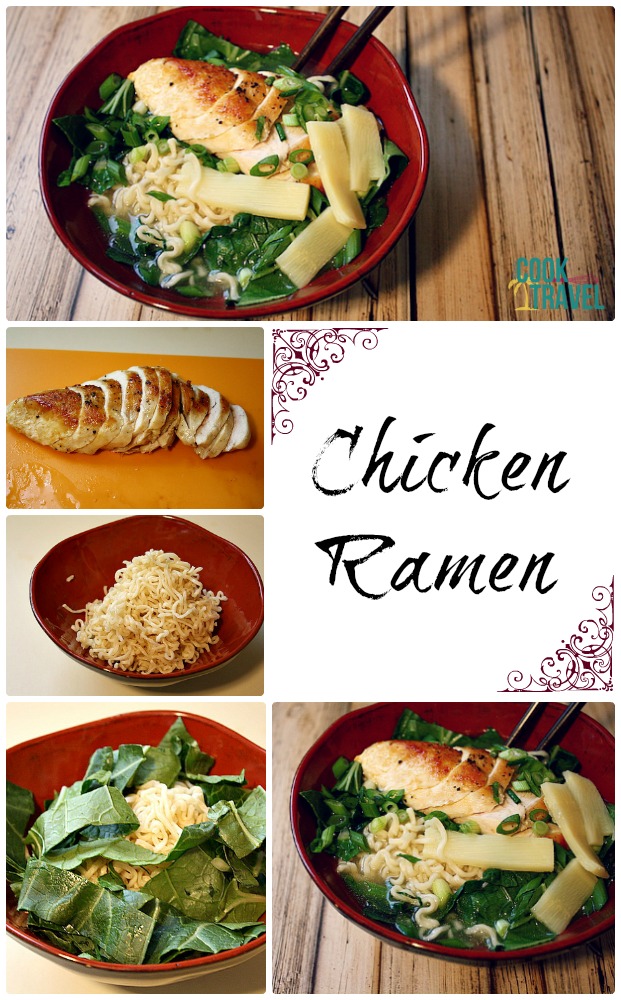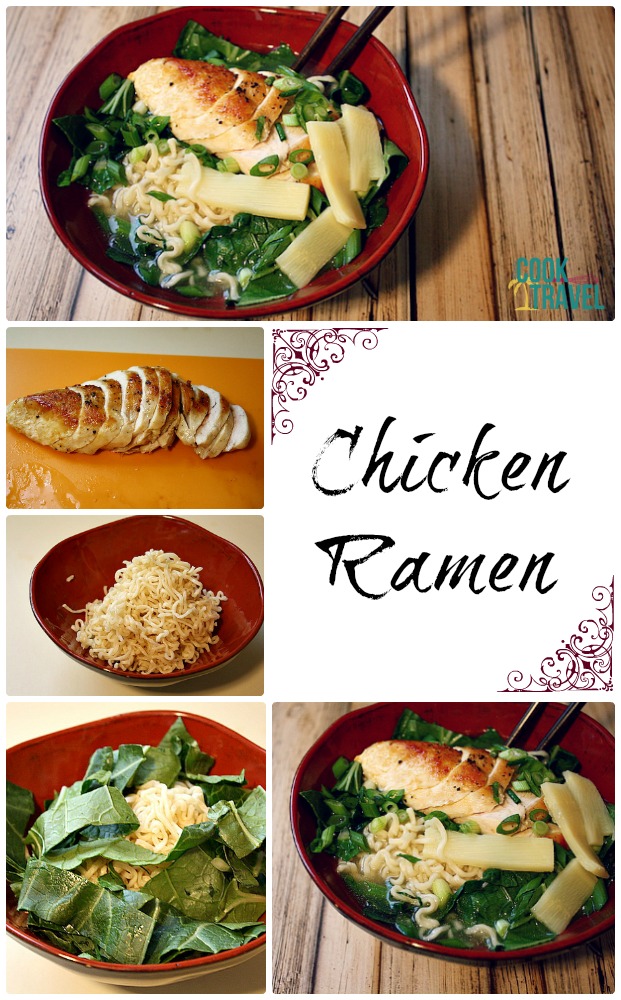 The base of any good ramen is the broth. And this cookbook offers you several options to make stock yourself. Usually I cut corners and buy stock, but I decided I'd make my own. Although I did use their shortest option mainly for time purposes and so I didn't have to deal with messy chicken. Even the shortcut chicken stock was killer!
Once you have the broth, the rest comes together in a snap! Cook your chicken breasts and slice them up. Chop some bok choy and scallions. And you'll cook your ramen. I purchased the cheap packages of ramen, threw out the spice packet, and cooked up the noodles. Then just drain and rinse with cold water. Toss with a little oil to keep them from drying out, and you're good to go!
Wagamamas Chicken Ramen couldn't be easier to serve. Grab a bowl and place your noodles in it. Then add some bok choy. In goes the broth to start to soften the greens. Top with sliced chicken, scallions, and bamboo shoots and you're done!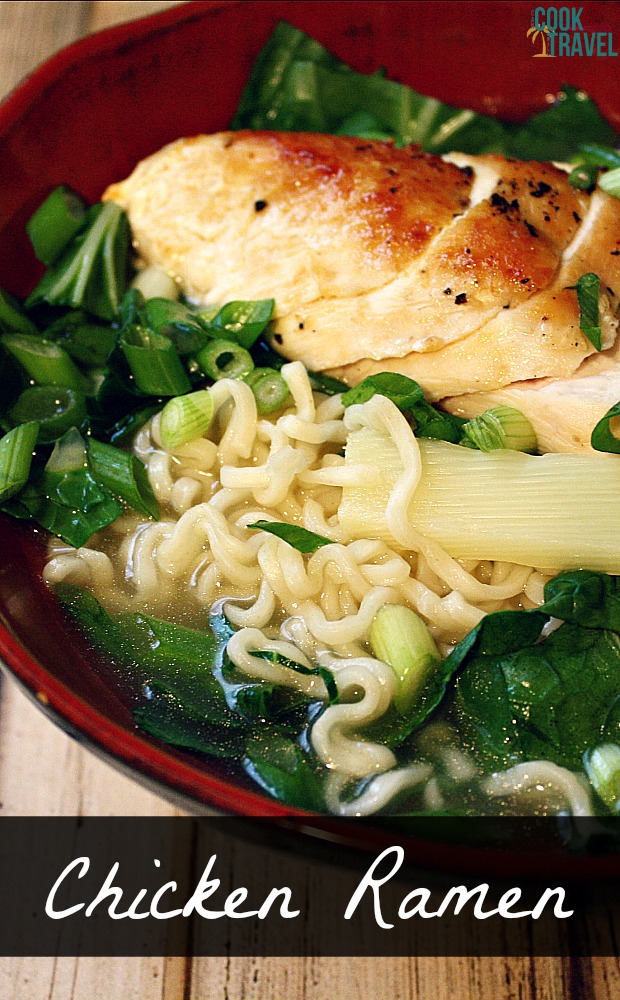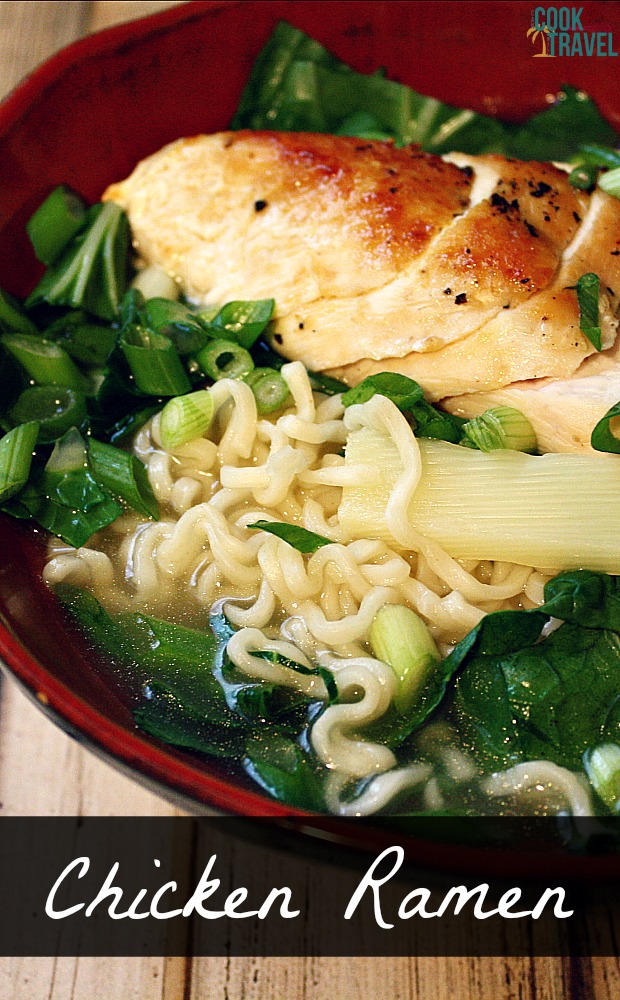 The textures are so good. With the crunch from the bok choy, the lovely pasta goodness, the juicy chicken, and the bite the bamboo shoots and scallions add. . . well it's a home run! And overall the flavors are really earthy and good. Now I'm a girl who likes a little extra oomph, so I added a tiny bit of Sriracha and a dash (or three) of low-sodium soy sauce for a little salty flavor. This was the perfect addition, and completed the dish!
I cannot WAIT for you to make Wagamamas Chicken Ramen for yourself, because I'm confident you will not regret it. In fact, I bet this will be your favorite soup when you're needing a pick me up if you're sick. Click that link for the recipe and step by step instructions! Happy ramen eating!
A look back:
One year ago: Paleo Pumpkin Bars = How to Satisfy Your Sweet Tooth With No Guilt!
Two years ago: Skinny Pumpkin Spice Latte Hits the Spot
Three years ago: Apple and Bacon Stuffed Acorn Squash Pretty Much Equals Fall
Four years ago: Broccoli Cheese Soup Becomes Fancy!
Five years ago: Officially a Fan of Meringue!
5