Holy busy week, Batman! Do you ever have those weeks that absolutely fly by and you're suddenly rushing around like a crazy person? Well, my friend, that was me this week. I had a plan! I knew exactly what I was going to make this week on my blog. But plans change, and my artistic skills failed me. And before I knew it, I needed a super fast meal and that is how I found this 12 Minute Chicken & Broccoli dish.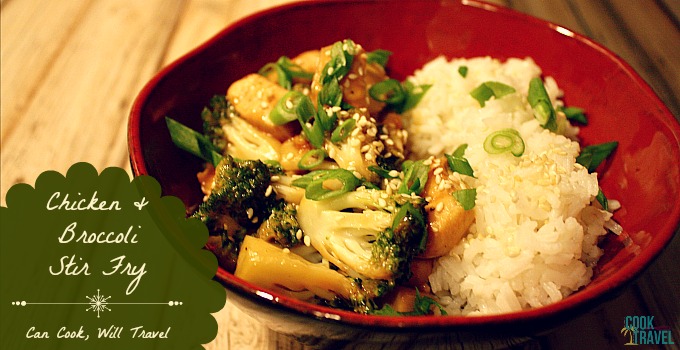 I had a holiday party last night with a group I'm in. And I was going to make these adorable gingerbread men cookies, which would be perfect here, because I'd never made them before. And those cookies baked up beautifully and tasted delightful. However, my cookie decorating skills were at an all-time, embarrassing low. There was no way I would show you or anyone (okay I showed my sister) my demonic looking gingerbread man.
So suddenly I was rushing for a backup plan ASAP. And that's when I realized that I can't be the only one this month who is rushing around like a mad woman (or man). The fact was that I needed a super fast dinner that I could make in no time that would taste delicious. Thank God that this 12 Minute Chicken & Broccoli recipe showed up in my Pinterest feed. Let's be honest, Ali at Gimme Some Oven, had me at "12 minutes". Plus I trusted that she wouldn't steer me wrong in my time of need.
And she was not lying about that 12 minutes part. I quickly (emphasis on the quick part because I was low on time) chopped my green onions, broccoli, and chicken. And yes, I dealt with raw chicken just so you and I could find a very fast weeknight meal. And once your food is chopped, dinner is served in no time!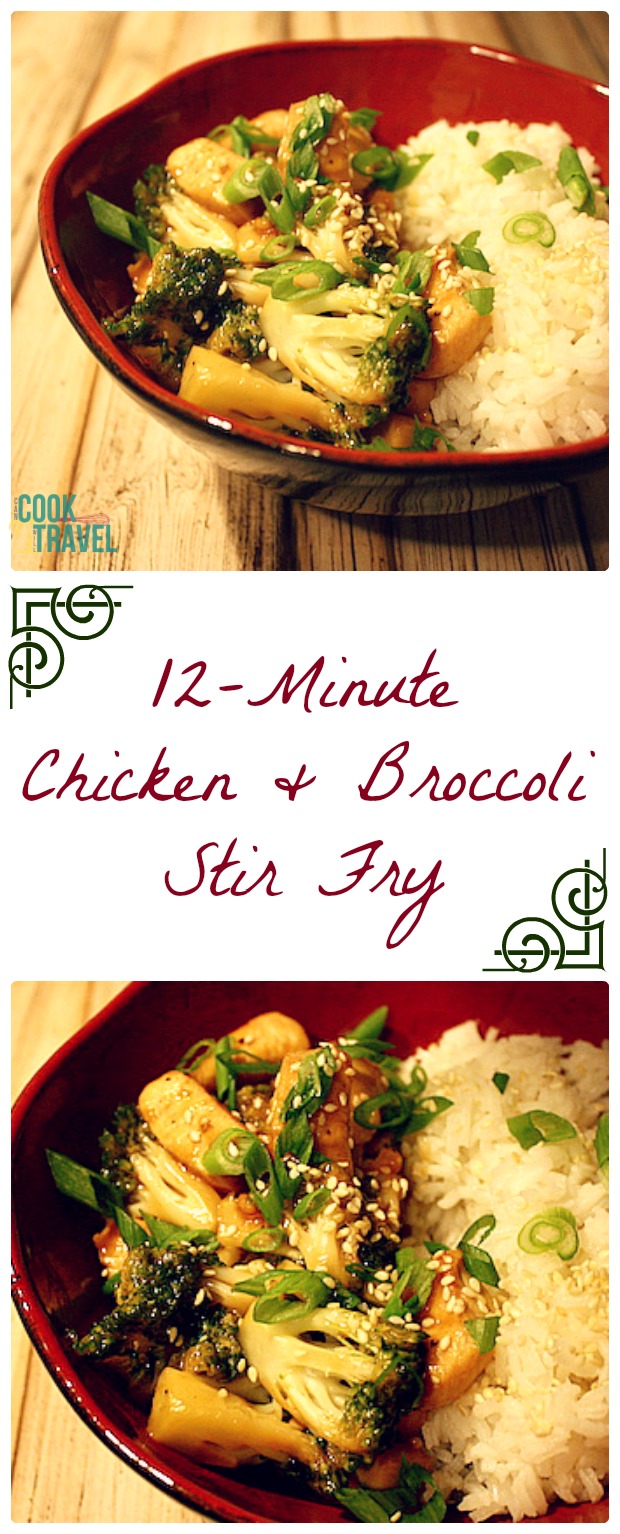 I cooked some rice and then chopped up the veggies and chicken. Once that was done, just cook the diced chicken in a skillet. While the chicken browns, you'll make an asian sauce with soy sauce, rice vinegar, honey, ground ginger, sesame oil, garlic, and corn starch. Then add the broccoli to the chicken, and let it cook for a few minutes. Finally toss in the sauce and stir for 1 minute, and it'll get nice and thick and will coat the chicken and broccoli.
That's it!
Yep, that's all there is to it. Serve it with some rice and top with green onions and toasted sesame seeds and dig in. The dish is fast, filling, and pretty healthy. You use olive oil to cook the chicken and broccoli. And the honey is the only thing in the sauce that is remotely not great for you, because I always opt for low-sodium soy sauce.
And the flavors are great. The sesame oil gives a subtle nutty taste, and the honey and soy sauce help add a little sweet and salty flavors to the dish. The ginger brightens it up a bit, and this 12 Minute Chicken & Broccoli honestly beats take-out any day. And don't you just love when you know exactly what goes in your food? Maybe it's the control freak in me?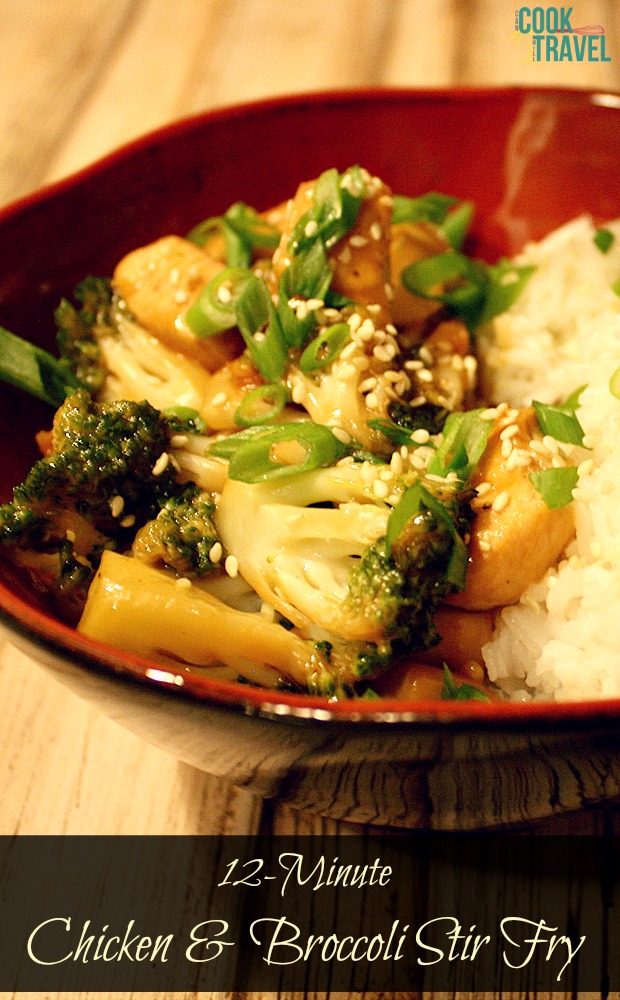 I can testify that this 12 Minute Chicken & Broccoli recipe is perfect on a crazy, busy weeknight. Plus when you need food FAST but also want to not feel guilty about what you're eating, you definitely need this recipe. So click that link for the step by step instructions and the recipe! Happy relaxing with all that free time now!
A look back:
One year ago: Eggnog Truffles are Always a Good Idea
Two years ago: Ham and Cheese Waffles Hit the Spot Anytime!
Three years ago: Creamy Mushroom Pasta with Caramelized Onions and Spinach – Goodness on a Plate
Four years ago: Brrrr … Homemade French Bread to the Rescue
Five years ago: Cranberry Love
0