After 5 years, I definitely identify myself as a blogger more than just about anything else. The fact is that I've been blogging longer than I've worked in one position in my career. So I often get asked why I started blogging, and I thought it'd be fun to share that evolution with you this week. And boy did I have a few revelations as I reflected and wrote this!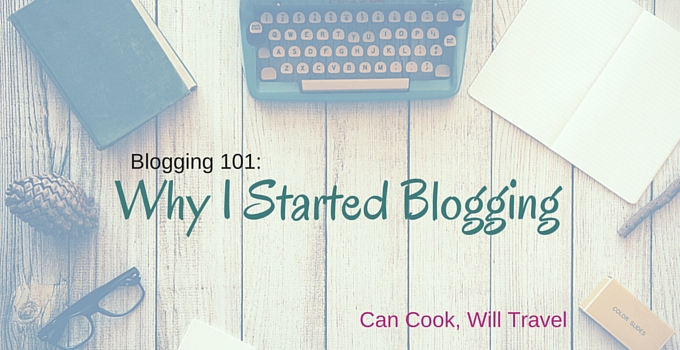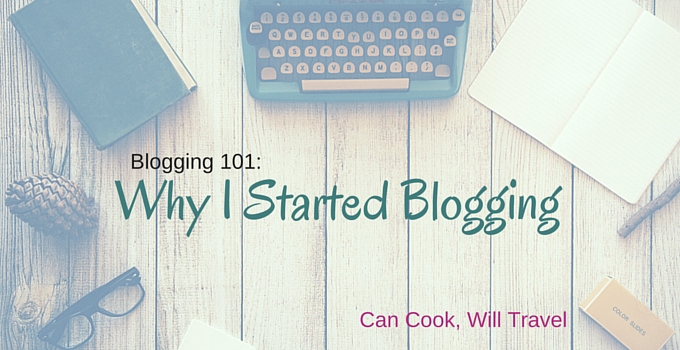 Why I started blogging – January 2011:
Truthfully, I started up this Can Cook, Will Travel world back in January 2011, because I was not loving life so much.
I found myself in a job where I was literally wishing my life away. I would wake up on Monday wishing it were Friday and when Sunday would roll around, I would be bummed that it was almost Monday again.
I was tethered to my computer and my phone, found myself in "on call hell" (as I like to call it) 24 hours a day every 3 weeks, and I realized that I wasn't even 30 and this was not a great way to live.
I knew something had to change. And since I had no ideas for a new career path at the time, and I was working from home, which I loved, changing jobs didn't seem like the thing to do at that point. I decided that I needed to give myself something to look forward to.
So initially this blog was all about me. (Sorry, but it's true!)
It was about finding myself again and trying to remember what I loved in life. One thing I loved, that I had stopped doing much of, was cooking. It seemed silly to cook much since I was single because of the copious leftovers, but doing that meant I was cutting out a hobby I really enjoyed.
I said:  "F*ck it! I'm going to start cooking and baking again, I'm going to blog about my culinary adventures, and I'll do it every week." And just like that a declaration and promise to myself was made.
A blog was the perfect way to hold myself accountable, and that's when my site was born. Can Cook, Will Travel held me accountable to my new goal of cooking every week so that I had something to look forward to instead of dreading the week days.
(A special shout out to Ree Drummond and her blog The Pioneer Woman who totally inspired me to try my hand at food blogging.)
Mission accomplished! 5 years later I still cook a new recipe every week. 🙂
Why I started blogging – Spring 2012:
My reason for blogging has certainly evolved over time. Back in 2012, I decided to quit that job I hated, because I couldn't stand being on call any more and getting woken up regularly at 2 or 3 in the morning.
No longer was my blog an escape from a 9-5 I hated. And I realized that I had a new burning desire to blog. People were actually reading it, and enjoying my blog!
Yep that thing that I started to keep me sane and satisfy my desire to cook and share with you, had suddenly bloomed into a really cool place that my friends, family, and strangers really enjoyed.
My friends would always be curious about a new recipe they saw on Can Cook, Will Travel, or if I had any ideas on what to do with a certain ingredient. (Which of course I always do!)
The people in my life would enjoy all of the goodies I would whip up for meals, holidays, meetings, parties, events. They couldn't wait to see what I would bring. And I was always excited to try new recipes out on them.
Before I even knew it, I was blogging not only because I really enjoyed it, but because other people did too! How fun is that?!
And it was pretty awesome meeting someone on an airport shuttle who had heard of my blog. Plus seeing the priceless look on a co-worker's face when I told him about my blog to which he replied: YOU'RE Can Cook, Will Travel?!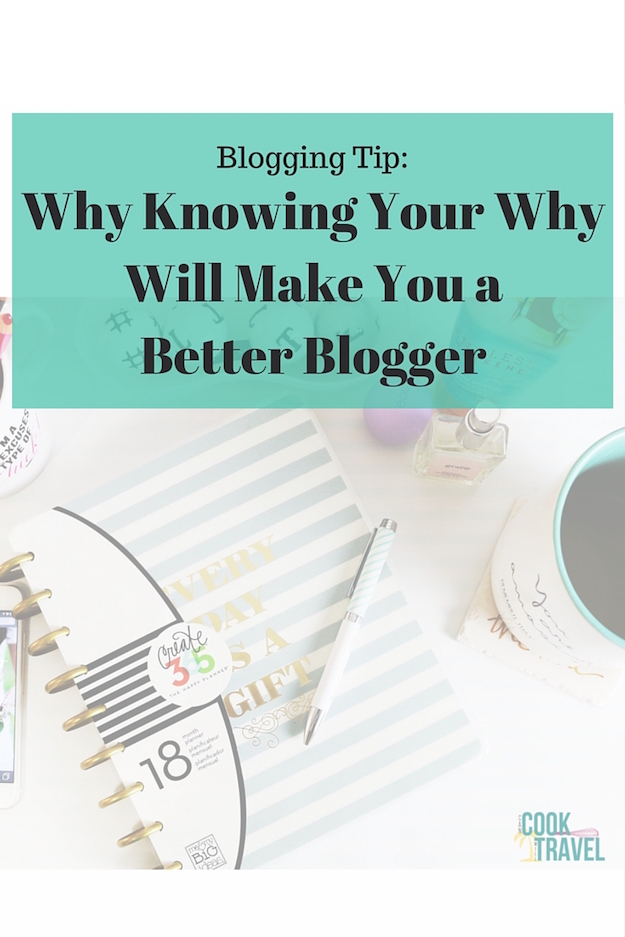 Why I started blogging – Today
As I look back today on this site, where I have nearly 700 posts (!!!), I am filled with pride, joy, love, and excitement.
I've always been a really creative person at heart, but when I found myself working in the software industry since 2006, I realized that my creative side had started to disappear.
My blog is totally how my creativity has been re-born. I'm always up for a blog overhaul with a new theme, trying out new types of posts (because I have a wide range of interests), and experimenting with new recipes, ingredients, and methods are all amazing ways I've been able to become a true creative again.
This whole blogging process is actually inspiring me to want to be more of a DIY-er, to start painting again and take up new hobbies.
So really, my blog has helped to make me a better, more well-rounded person. And it has absolutely helped me to find myself again. My friends, THAT is life changing!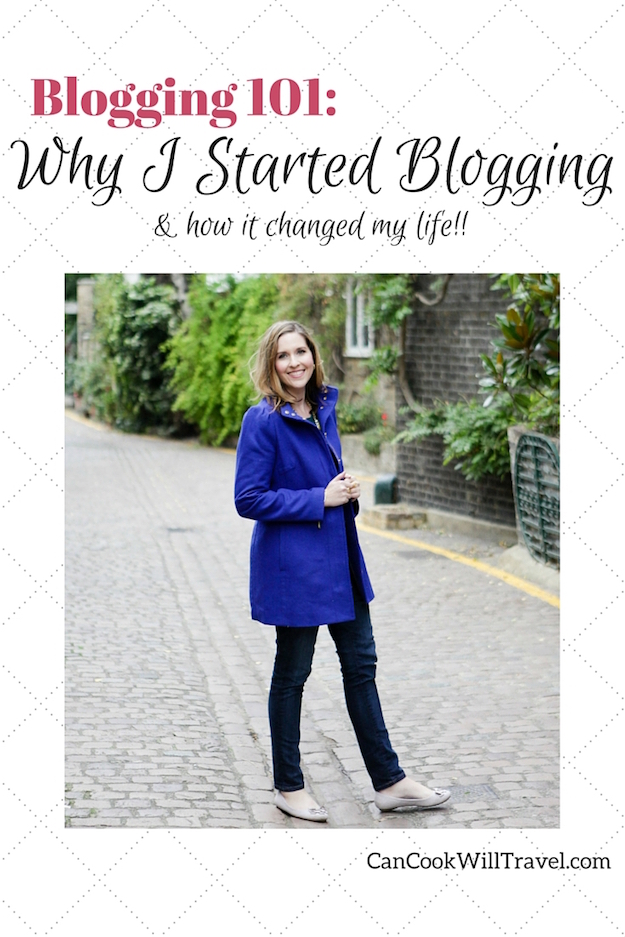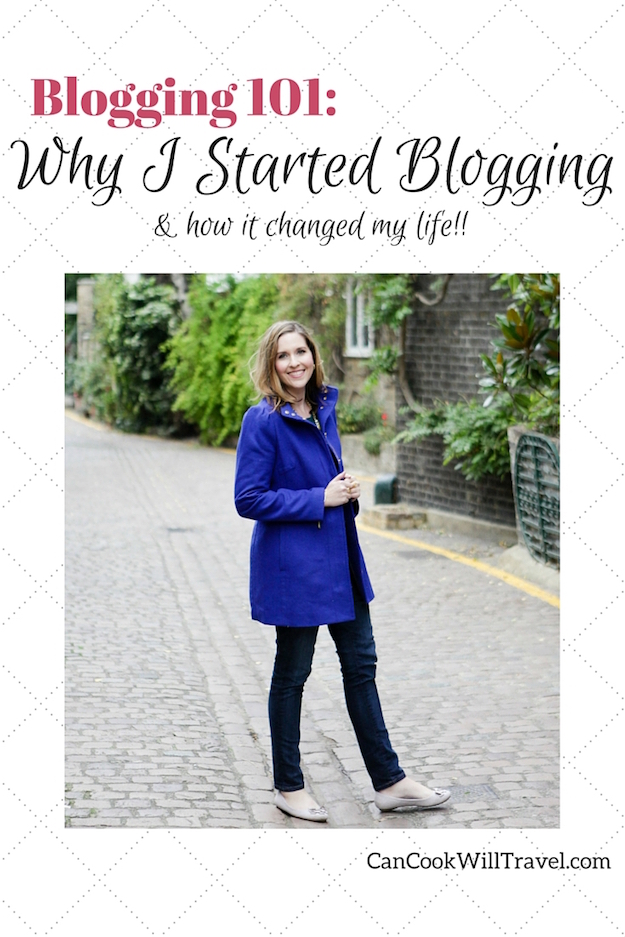 It's pretty cool to think back on why I started my blog and how much both me and my blog have grown over the years.
I'm so happy to have you along for the ride with me, and I hope you are enjoying Can Cook, Will Travel as much as I am!
And if you are a blogger or aspiring blogger, my biggest tip is to know WHY you are blogging. Let that why drive you, motivate you, and keep you consistently creating content you're passionate about.
ACTION ITEM: I would LOVE to know what you think, what you are loving, what you want to see more of! Whether it's different recipes, questions you have for me (on blogging, food/cooking, my weekly crushes, tips and tricks you'd like to know more on), or what posts you've enjoyed the most . . . your comments mean the world to me!
Stay inspired & make the most out of your life!
~Kelli
0