Spinach artichoke dip is always a crowd pleaser. At least it is with the people I hang around with. As we all know well, there are so many variations on this popular dip, most of which which I happen to love. But this particular Spinach Artichoke Dip is my personal favorite.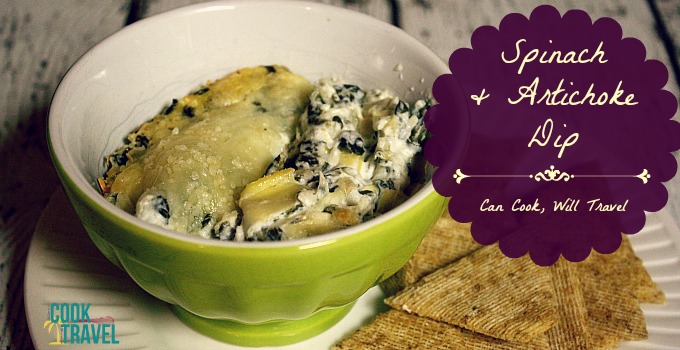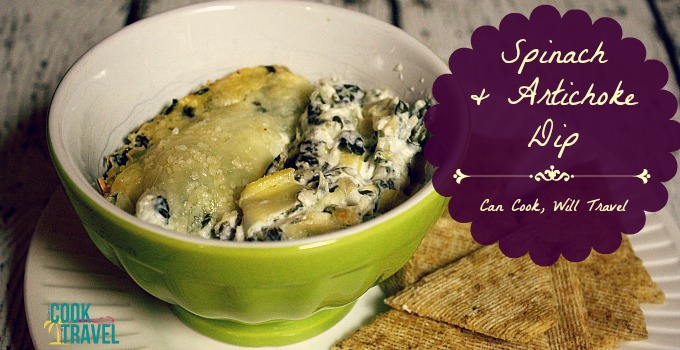 This recipe comes from Cooking Light, so you know what that means … it's lightened up a bit (so we can enjoy more of it)! My sister has been making this dip literally for years, and when thinking about what the perfect dip for ringing in 2016 would be, I knew it had to be this one. Plus I'd never made it myself, so I was excited to give it a shot.
This is a pretty traditional spinach and artichoke dip, so you won't be experimenting on recipes with the picky eaters in your life. I mean, you can't really go wrong with sour cream, cream cheese, artichokes, spinach, mozzarella cheese, and Parmesan cheese.
The lightened up part of the recipe comes with using cheese and sour creams that aren't full fat. The recipe calls for fat-free sour cream and 8 ounces (of the 16 ounces) of cream cheese to be fat-free. My family is pretty anti-fat free versions of sour cream and cream cheese. I don't want to know what added chemicals go into our foods to "remove" the fat – so we prefer to use the lighter versions. So for this recipe we used all light sour cream and 1/3 less fat cream cheese. Still keeping it light but a bit less sketchy!
Another thing we changed up is adding more spinach to the dip. The original recipe calls for 1/2 of a carton of frozen spinach. A happy accident occurred a while back, when my sis added the whole carton – it was dang good! So from then on the entire 10 ounces of spinach was added.
The dip is super easy to whip up. The prep work takes the most time. Just combine the ingredients in a bowl and mix it really well. Transfer the dip to an oven-safe dish and bake for 30 minutes. Then enjoy!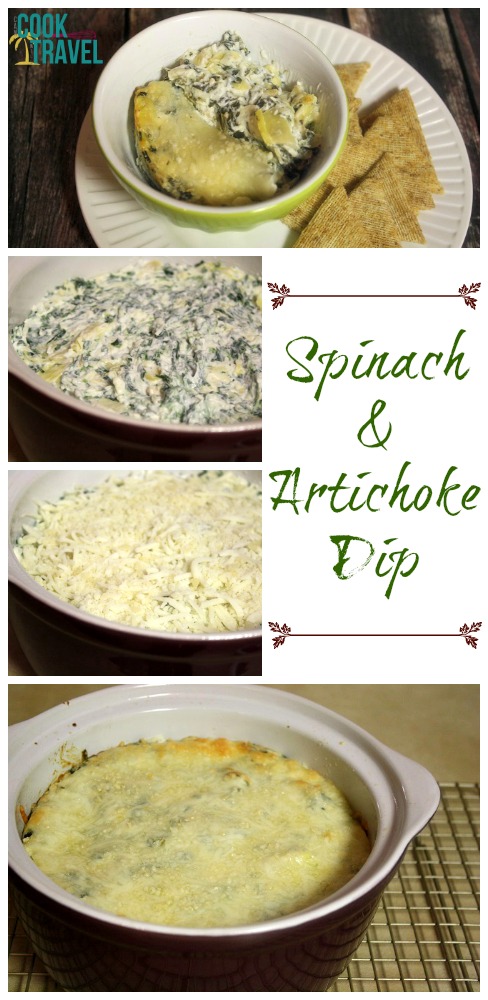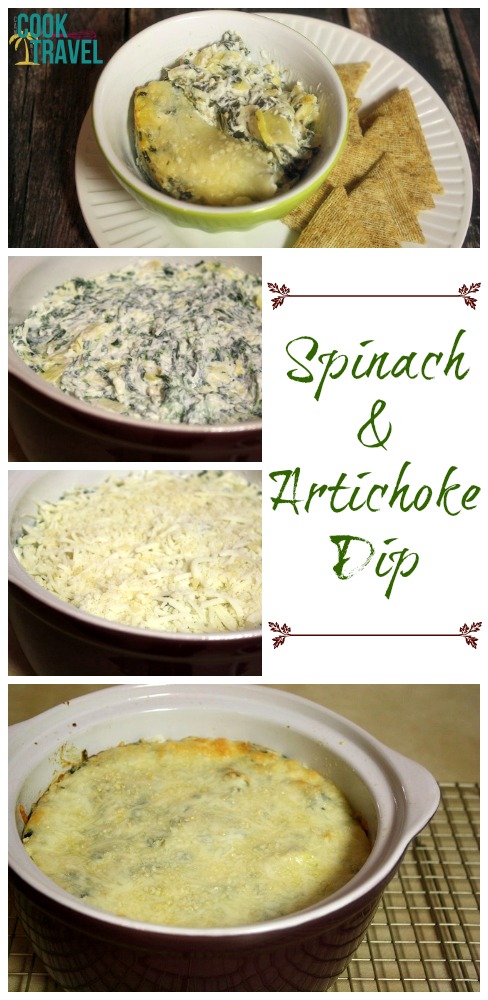 As soon as I took a bite, I was reminded why this dip is one of my favorites. The tang from the sour cream cuts the richness of the cream cheese, so you end up with this lovely, creamy Spinach Artichoke Dip that will rock your world.
Hello 2016 – I think we are getting acquainted on the right foot! And I think you need to start whipping up this Spinach Artichoke Dip recipe as soon as humanly possible. So click that link for the recipe and step by step instructions. Happy dipping & Happy new year!!
A look back:
One year ago: Cauliflower Chowder Starts the Year Off Right
Two year ago: Kicking Off the New Year with Bang Bang Chicken
Three years ago: Hearty Minestrone Soup…Take that Winter!
Four years ago: Linguine with Clam Sauce…Absolutely Delicious!
Five years ago: Meet My New Friend,The Pomegranate
0