I've been in a breakfast-ing mood lately, as you can tell from the baked French toast I made last week. I'm a breakfast-any-time-of-day kinda girl, so I love having tons of great breakfast recipes in my cooking arsenal. And there was really no turning back when I saw this Huevos Rancheros Breakfast Sandwich recipe on Pinterest which led me to the site I Wash You Dry (adorable name).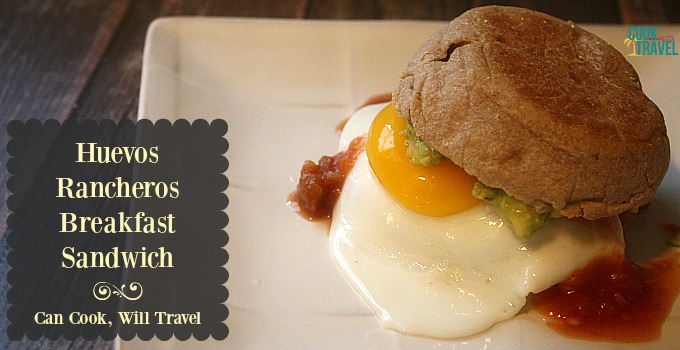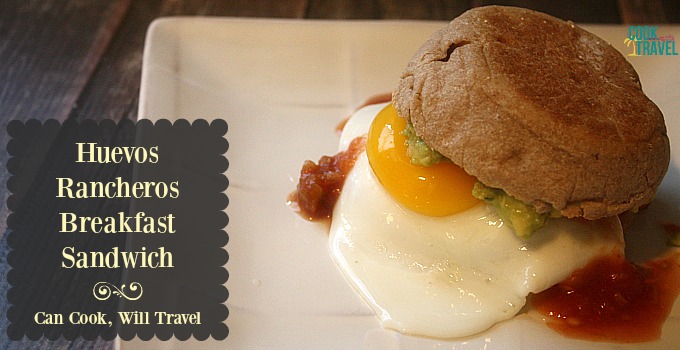 When I'm traveling and need breakfast on the go, a breakfast sandwich is a favorite thing to grab. But making them at home has never really been my thing. Not sure why, honestly. And after this week, that is all about to change.
If you love Huevos Rancheros, then this Huevos Rancheros Breakfast Sandwich is up your alley. I've had Huevos Rancheros a couple of times when eating breakfast out, and transforming this dish into breakfast sandwich form was too intriguing not to do a double take.
Here's what I loved: This recipe doesn't call for much and a lot of it, you're likely to already have on hand. Score!
The sandwich is made on a toasted English muffin. So pick your favorite kind. I went with a whole wheat English muffin to make it a little healthier and it was perfection. You'll need an avocado, which you'll mash up and put on one half of the bread. Then you'll heat up some refried beans to put on the other half. For the refried beans, heat them up as you like. I personally like mine with a little salsa stirred into it as it heats.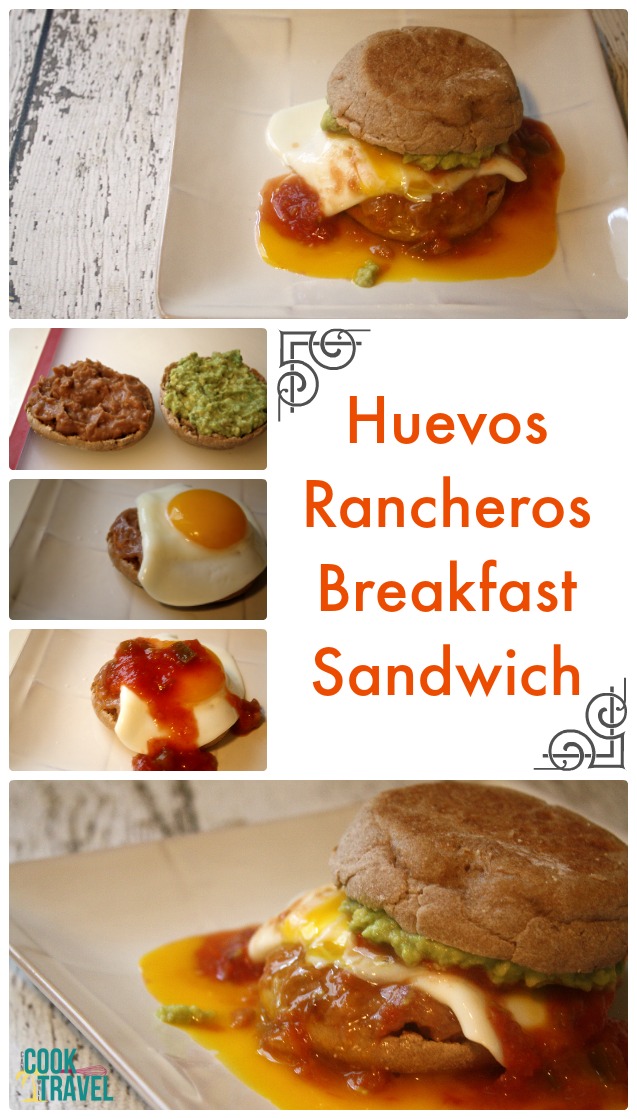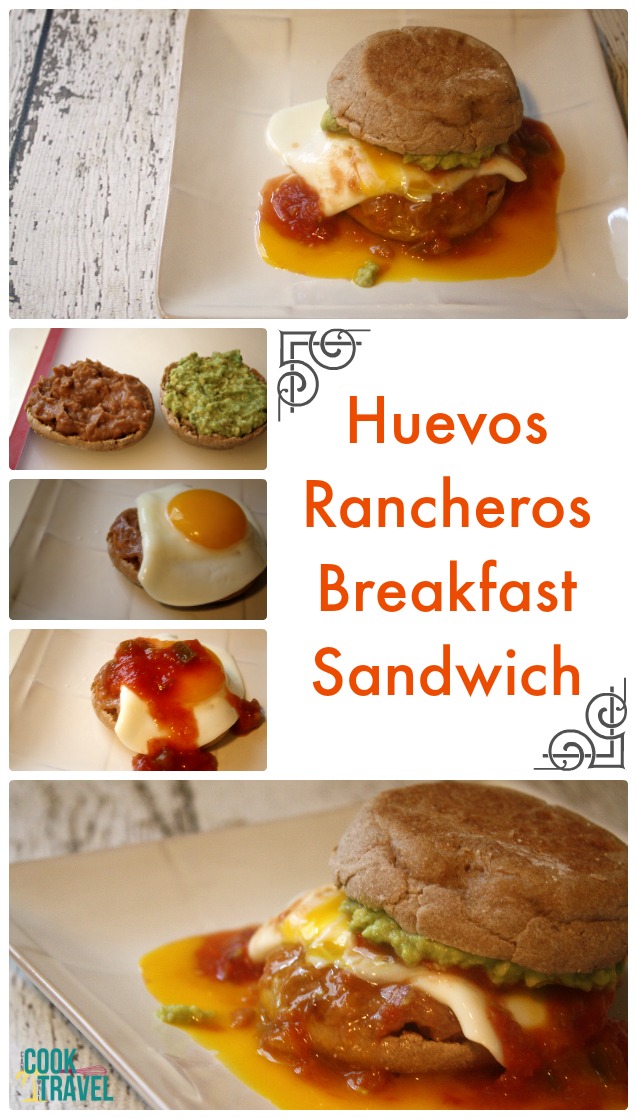 And every respectable breakfast sandwich needs an egg, and as the title Huevos Rancheros Breakfast Sandwich suggests (cuz 'huevos' means egg in Spanish), this recipe is no different. And just like your English muffin, you can make your eggs however you'd like. I prefer mine over easy so that the yolk is runny. When the egg is cooked, put it on top of the half with the refried beans, spoon some salsa over the egg, and top with the half that has avocado on it.
That's all there is to it! See, isn't that easy?! To me this recipe is all about timing. Get your refried beans heated through, then as you cook your eggs, you'll toast your English muffin at the same time. I'd mash the avocado right before you're ready to put the whole dish together so it doesn't brown on you. Otherwise, this recipe is a total breeze!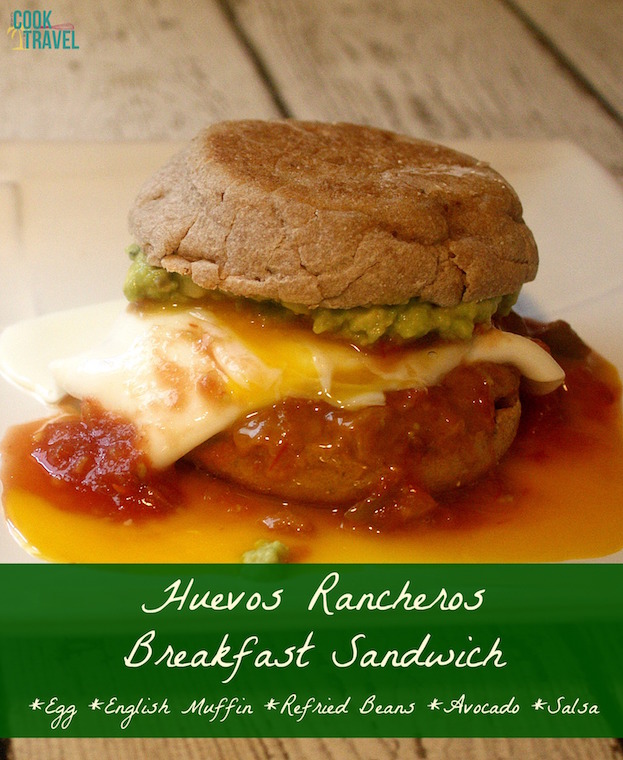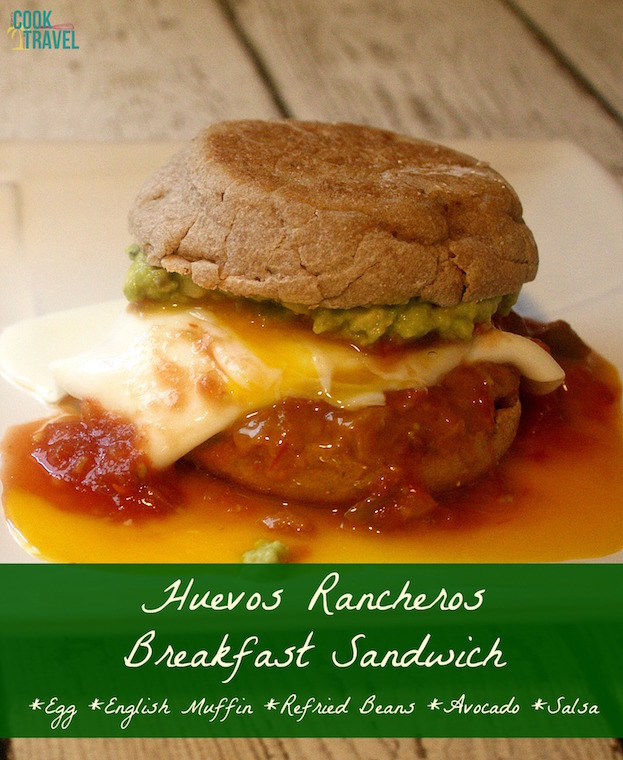 I'm already plotting when I'm making this again. The richness of the egg yolk balances well with the savory beans, spicy salsa, and creamy avocado. I'm a believe that a runny yolk just makes every dish better, whether it's a sandwich, burger, breakfast hash, pasta dish or quinoa dish. Now I never promised this wouldn't be a messy sandwich to eat, but it's well worth it!
I can't wait for you to try this Huevos Rancheros Breakfast Sandwich recipe yourself, so click the link for the full recipe and step by step instructions. Happy breakfast-ing!
A look back:
One year ago: Skinny Oatmeal Cookie Smoothie . . . Just Like Old Times But Healthier!
Two years ago: Going Back to Hawaii with Kalua Pork
Three years ago: Hellooo Calzone…We Meet at Last
Four years ago: Baked Not Fried
Five years ago: Time to Make Gazpacho!
0