The Moscow Mule … I see it everywhere. It's all over Pinterest. But I've never had a Moscow mule, and I figured it was time to right that wrong. With grapefruit not only being in season but is also a fruit I'm a big fan of, it seemed only right to make a Grapefruit Rosemary Moscow Mule be my first attempt.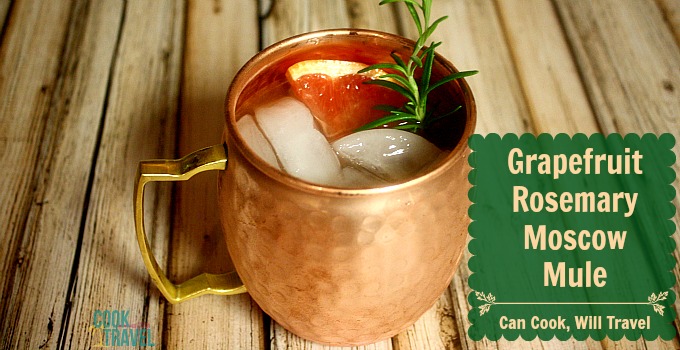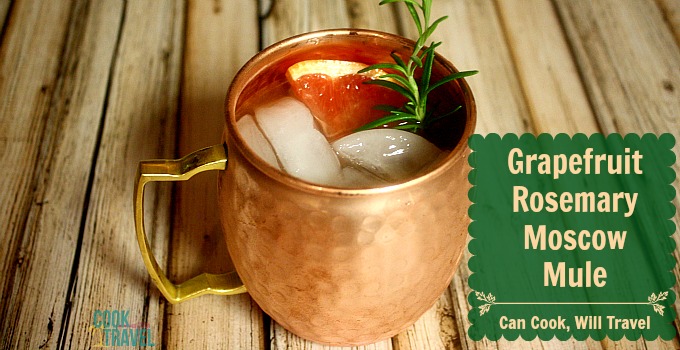 A Moscow Mule typically is a combo of vodka, spicy ginger beer, and lime juice. This particular version has all of the above plus fresh grapefruit juice and a sprig of rosemary. It literally couldn't be easier. Or more delicious!
I have to make another confession here. I think the hammered copper mugs that are often used for Moscow mules are totally gorgeous. And making this drink was the perfect excuse for getting a set for myself. Gotta love that rationalization!
So away I went pouring in the vodka, ginger beer, grapefruit juice and lime juice into the gorgeous copper mug filled with ice. Stir and top with a slice of grapefruit and a sprig of rosemary, and you're all set.
So yeah it's easy but it's also seriously delicious! This is one cocktail that I could see myself enjoying on the regular. I think what I loved most was how refreshing it was. With a slight carbonation from the beer and nice and cold, I have a feeling Moscow mules are going to be making several appearances in my 2016.
The ginger beer gives a bit of sweet tang along with the grapefruit and lime juices, which makes the drink bright and lovely. If you like grapefruit, then this is one drink you are absolutely going to enjoy! I'm pretty excited about making it again and again.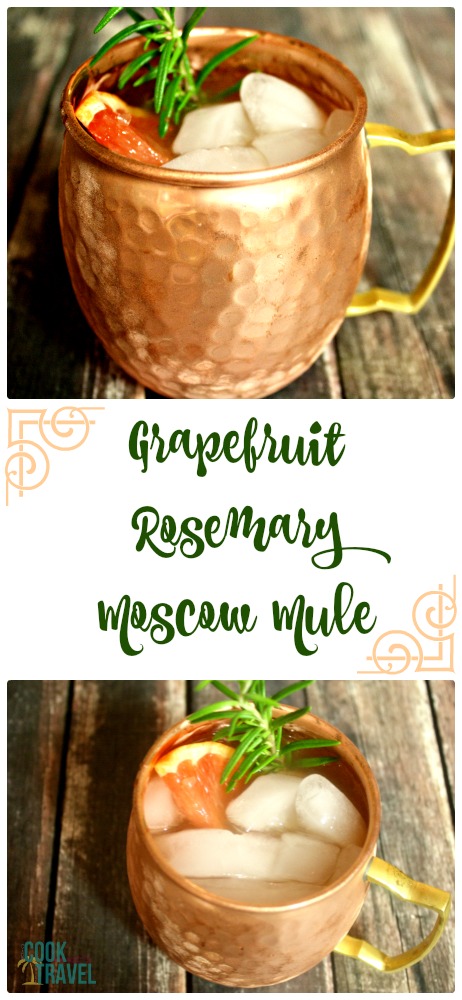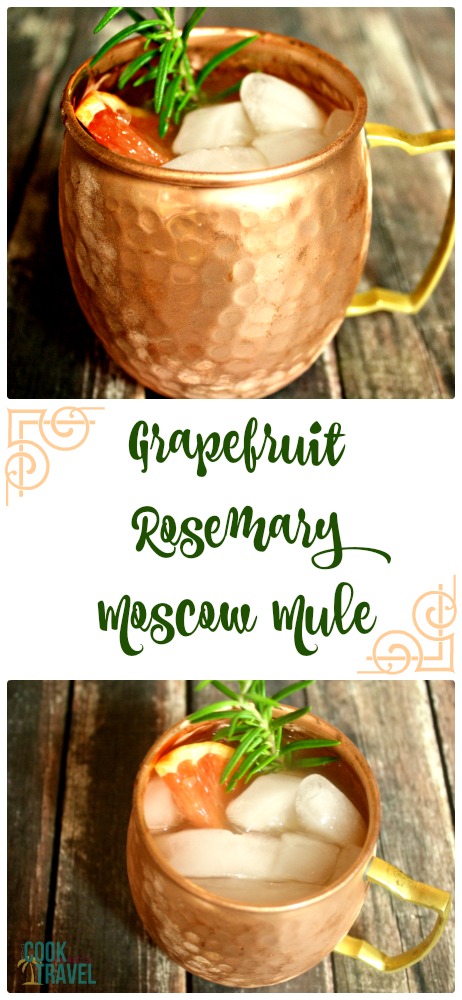 If you've fallen in love with the hammered copper mugs like I have, you can purchase your own. I got my from Amazon and here is the price was great and quality is stellar. They are hand hammered and are seriously gorgeous.
I'm pretty happy with how this Grapefruit Rosemary Moscow Mule came out. I cannot wait for you to try it out as well. Click the link for the recipe and step by step instructions. So delightful!
A look back:
One year ago: Get Your Soup On with Stuffed Pepper Soup
Two years ago: Spicy Stir-Fry Baby Bok Choy Couldn't Be Easier
Three years ago: 3 Kinds of Goodness in 1 Dish – Gnocchi with Squash and Kale
Four years ago: Oooh, Smoky Corn Chowder!
Five years ago: Chicken and Dumplings … or Along Those Lines
0