When I've been gone for a while and haven't been able to cook much, I tend to crave cooking pasta when I get home. And after 2 weeks of traveling for work, this week was no different. I wanted to curl up with a plate of pasta and relax. And June's Cookbook Love feature was Michael Chiarello's Casual Cooking book, and as soon as I laid my eyes on this Spaghetti Aglio Ed Olio, I couldn't think of anything else.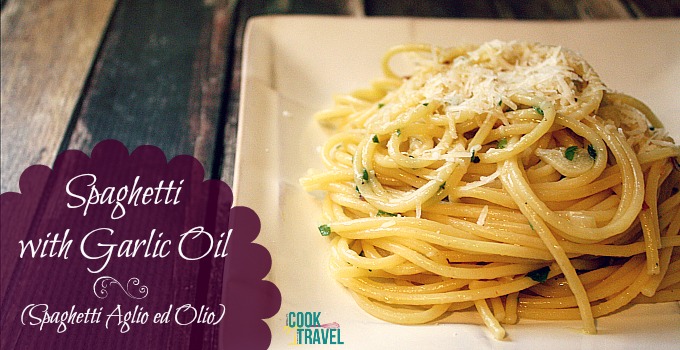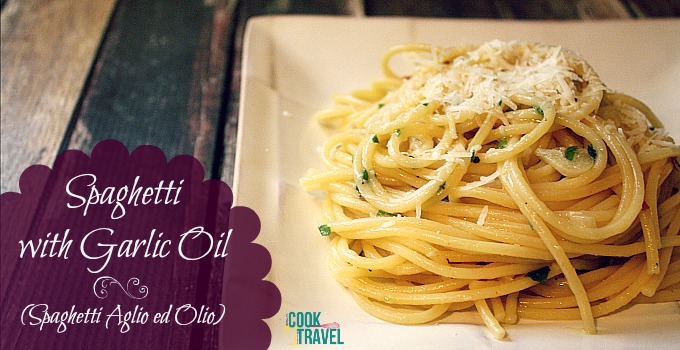 Now I love a delicious, fancy, slightly complicated recipe quite a bit, don't get me wrong. But to have a simple pasta dish in your arsenal that is beautiful and makes you forget how easy it is because it's absolutely delicious, well it's a must!
Spaghetti Aglio Ed Olio is the Italian way of saying Spaghetti and Garlic Oil and it comes from the Napoli region of Italy. And it's a cinch to whip up, yet with each bite it's packed with flavor.
Here's how it works . . . as you cook your pasta, you'll heat extra-virgin olive oil over medium heat. Then add 3 tablespoons of sliced garlic to the oil and let it soften and brown a bit. It'll take a few minutes and during this time, you're infusing your oil with garlic. Add some red pepper flakes, pasta water, salt and pepper, and freshly chopped parsley to the pan and let that sit over low heat.
When the pasta is done, drain it and then add it to the pan and toss it with the garlic oil sauce until most of the liquid has been absorbed. Then add some more extra-virgin olive oil, grated Pecorino Romano cheese and more pasta water if needed. Once the pasta is moist but not dripping in sauce, you're good to go. Top with some more freshly grated Pecorino Romano cheese and dig in.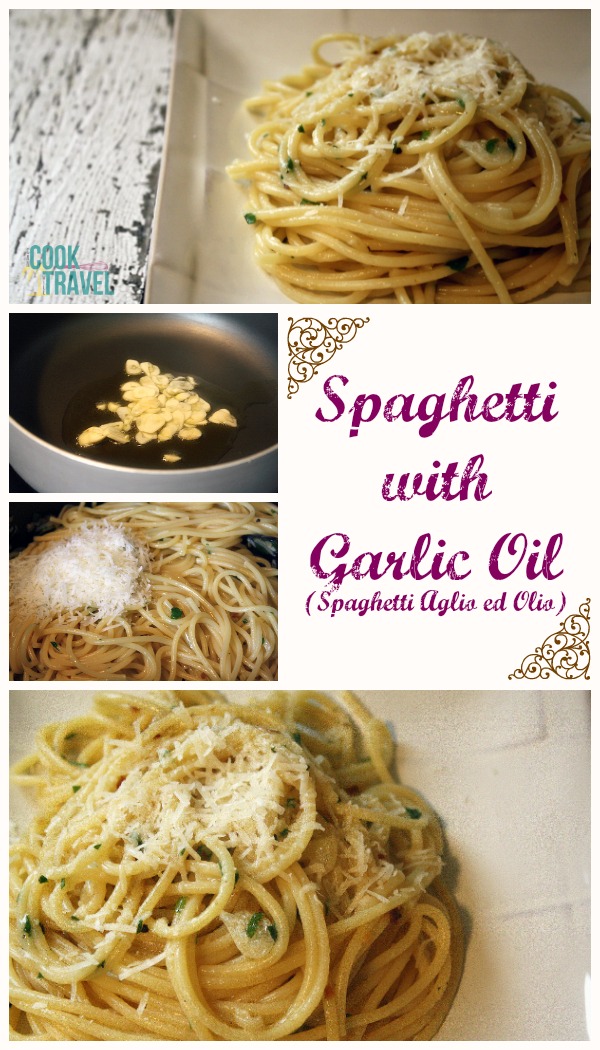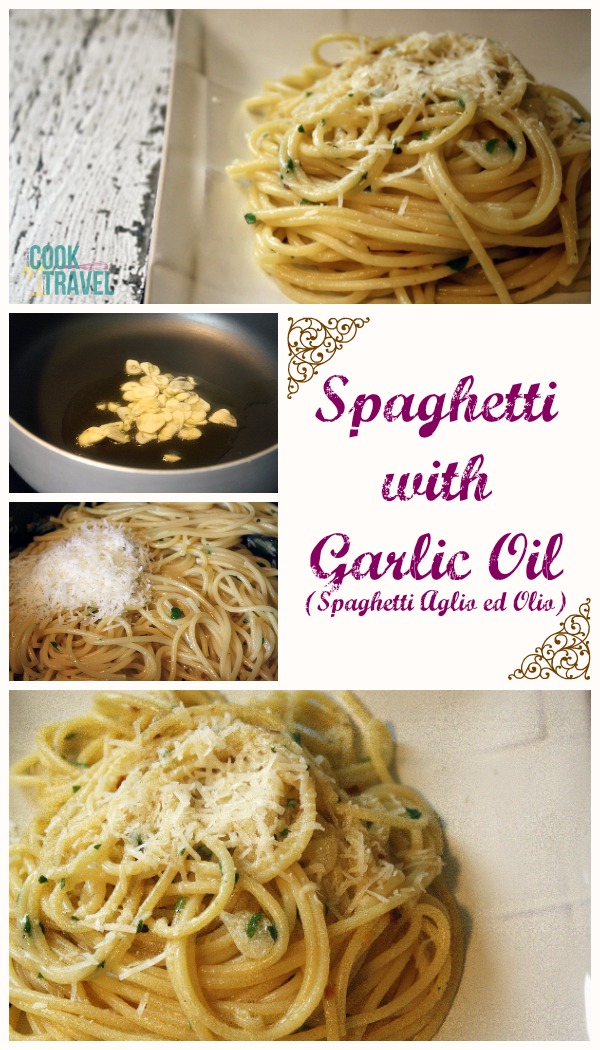 I know I keep telling you this is a simple pasta dish, because it is. There are only a handful of ingredients, but it'll be stellar. The key is really the quality of ingredients you use, which is something Chef Michael mentions a lot in this cookbook. Make sure you use really good quality olive oil and pasta. If you pay a few extra cents here and there for the better ingredients, it'll be well worth it. And I have to say that I totally agree. Especially with these 2 ingredients, because they really are the foundation of this Spaghetti Aglio Ed Olio dish.
The smooth, rich olive oil, nuttiness from the cooked garlic and warmth of the red pepper flakes make for a dish you savor and is totally satisfying.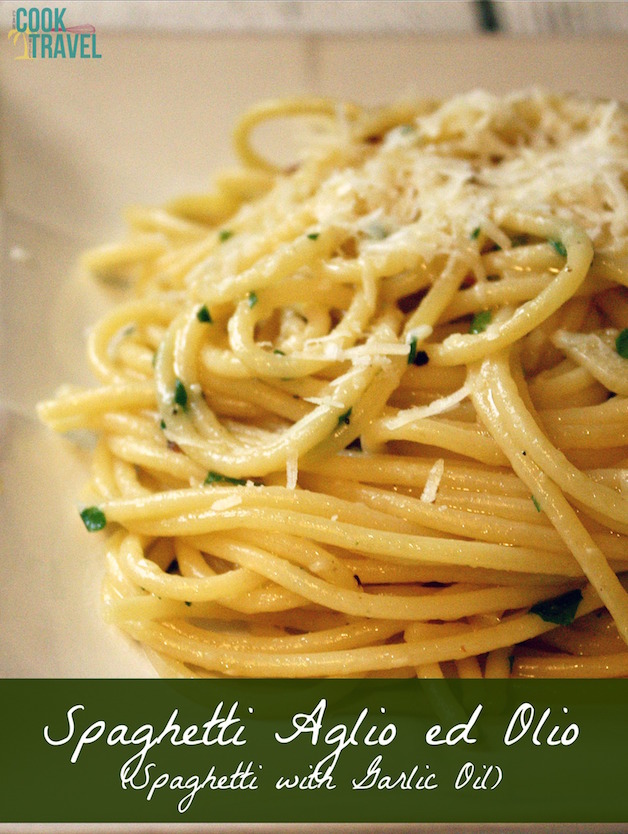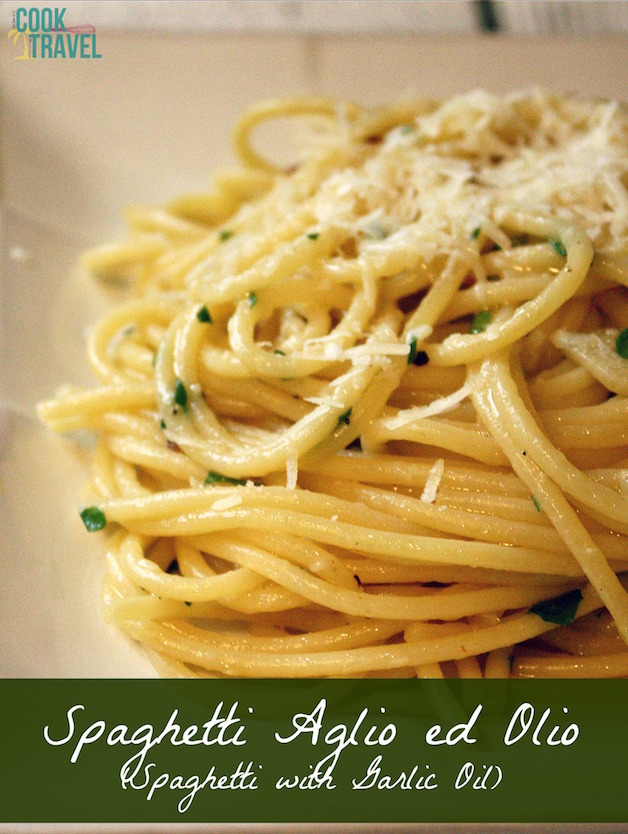 Spaghetti Aglio Ed Olio would be lovely paired with your favorite well-cooked meat of choice, but as I tend to do, I made a meal of it and savored every damn bite. Words can't really express how happy this dish made me. It was that comforting pasta I needed but was without the heavy sauce you often get with pasta.
So take a moment and check out this Spaghetti Aglio Ed Olio recipe and step by step directions. Then make a quick run to the grocery store. I know you'll be glad you did! Happy pasta twirling!
A look back:
One year ago: Quinoa Breakfast Bowl with Kale Chips . . . Oh Yes!
Two years ago: Egg and Kale Breakfast Wraps…Get Your Breakfast Wrap On
Three years ago: Hello Comfort Food: Enchilada Pasta Casserole
Four years ago: For the Kale of It
Five years ago: Homemade Pesto…Oh the Varieties!
0