There are a crazy amount of ways to cook and eat Brussels Sprouts. And I'm not about to tell you what to do with your food, but if you aren't roasting them, you're missing out in life. Sound dramatic? Maybe. But it's the truth. And this Brussels Sprouts Gratin dish is 100% proof of that.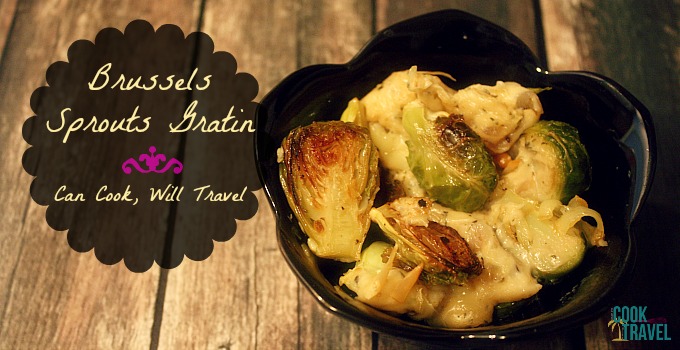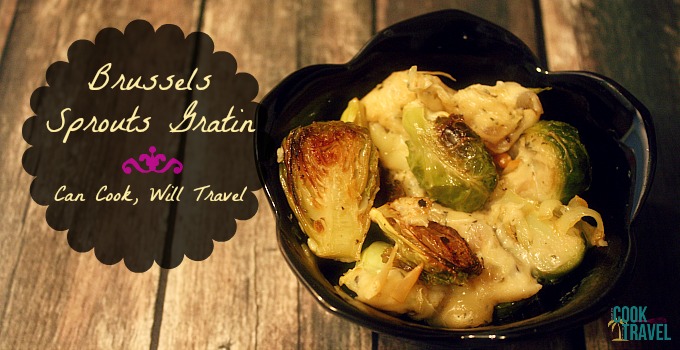 Last week I made a fabulous salad with raw Brussels sprouts, which had me itching to find a new way to roast them. I did a quick scroll through Pinterest and found this Brussels Sprouts Gratin from the site Skinny Taste. After looking over the ingredients and seeing that this was a creamy yet light dish, I knew this recipe was different from any other way I've made this veggie that I couldn't wait to try it out.
Essentially you'll going to roast the sprouts, stir and roast some more. Then make a white sauce with shallots (which right away smelled amazing cooking), and finish it off with some Gruyere and Parmesan cheese. You'll also add thyme to the sauce. If you can't find fresh thyme, dried thyme will be perfect.
Spoon the sauce over the roasted Brussels sprouts and top with more shredded Gouda cheese. Bake until the sauce is heated and the cheese is melted and starts to brown just a bit. That's it!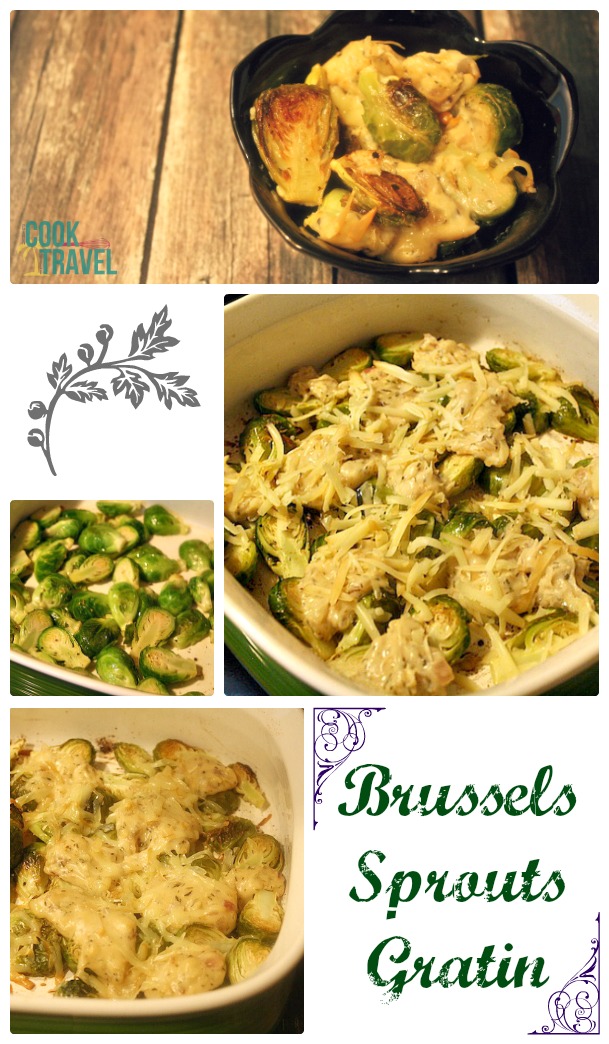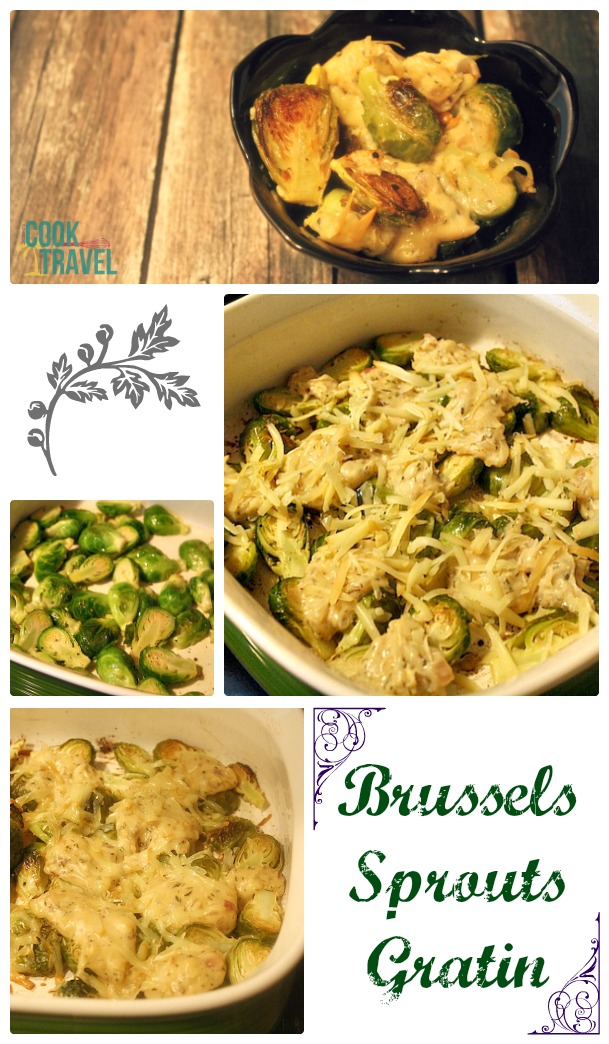 I LOVED this Brussels Sprouts Gratin dish and dare I say . . . this might be my favorite way I've ever cooked Brussels sprouts! Seriously.
It tasted rich, but in reality it wasn't at all. The only fat came from olive oil spray and half of a tablespoon of butter. And the cheese was pretty minimal. But using Gruyere helped give it a more cheesy flavor since you used less. A note on the Gruyere: I used an apple-smoked Gruyere cheese because it was all I could find but it was a total delight!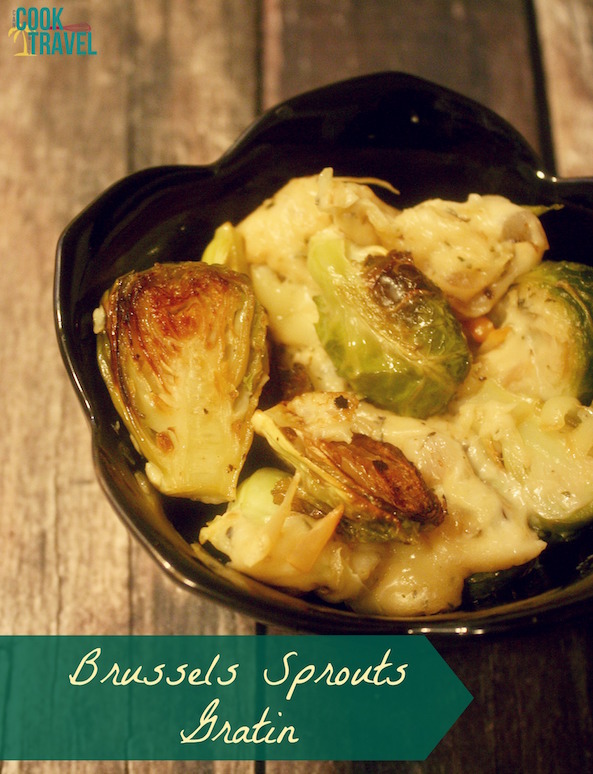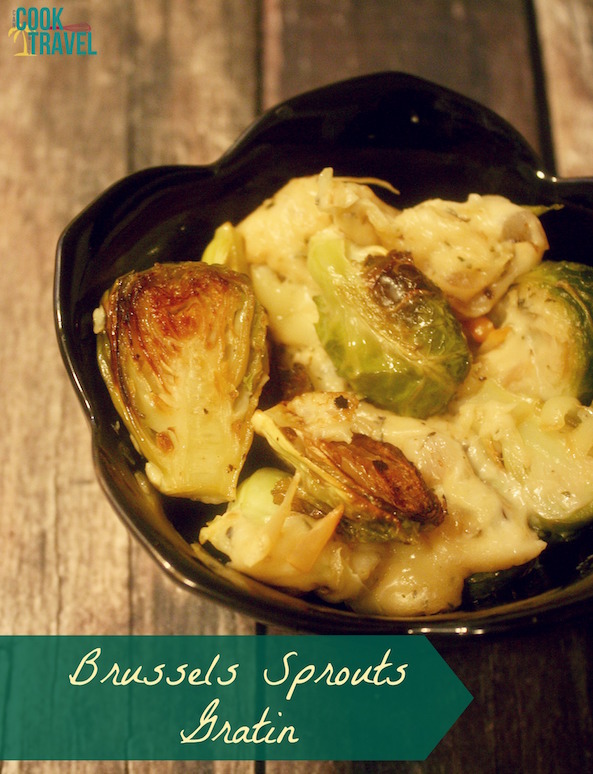 This side has it all. It has a great savory flavor from the shallots, a bit of a nutty flavor from roasting the sprouts, and it's creamy and cheesy. What is not to love? Nothing!
I'm excited (maybe a little too excited) for you to try this Brussels Sprouts Gratin recipe for yourself, so click that link for the recipe and step by step instructions. Happy roasting!
A look back:
One year ago: Roasted Radishes. . .Just Wow!
Two years ago: Heavenly Blue Cheese Stuffed Pork Chops
Three years ago: It's Macaroni and Cheese Time Again!
Four years ago: Soup Time…Asparagus Soup, That Is
Five years ago: Cinco de Mayo Celebration
0