I love my kitchen gadgets. From the big ones like my Kitchen Aid mixer to the small ones like my microplane grater, they really do make cooking so much more efficient. And boy is this garlic twist one handy kitchen tool!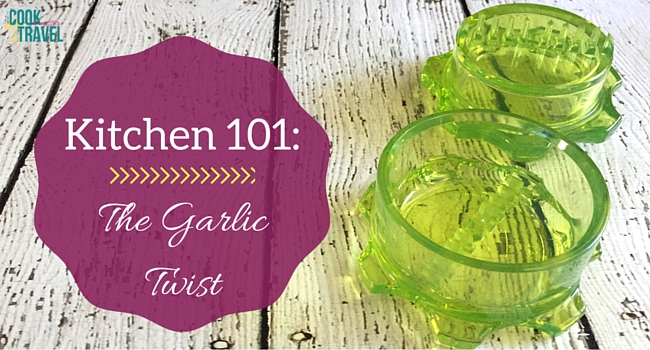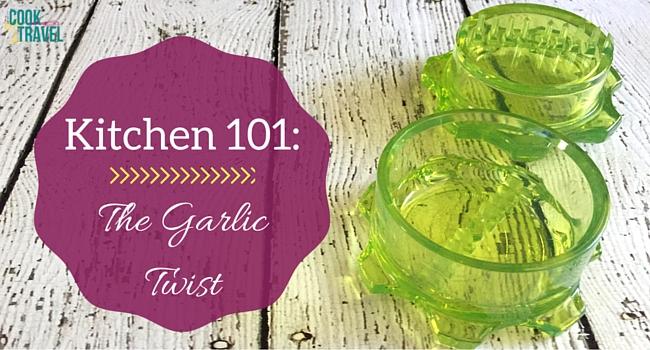 I get my love of gadgets from my mom. There's no doubt about that. I like to call her the Queen of Kitchen Gadgets, because she really enjoys trying out the latest gadgets that come out as quickly as she can get her hands on them. And when she finds a good one, I'm one of the first to know.
With this particular garlic mincer, it was a gift from Mom. And I've used the hell out of it. The kitchen tool is made by Nextrend and comes in clear, green, or purple color options.
Here's what makes my cute, green garlic twist so handy: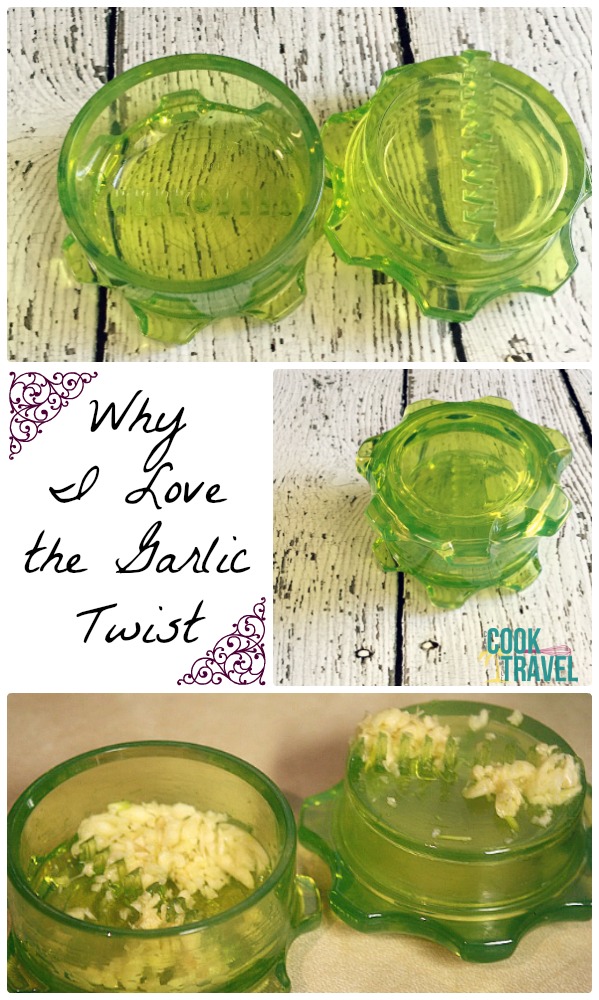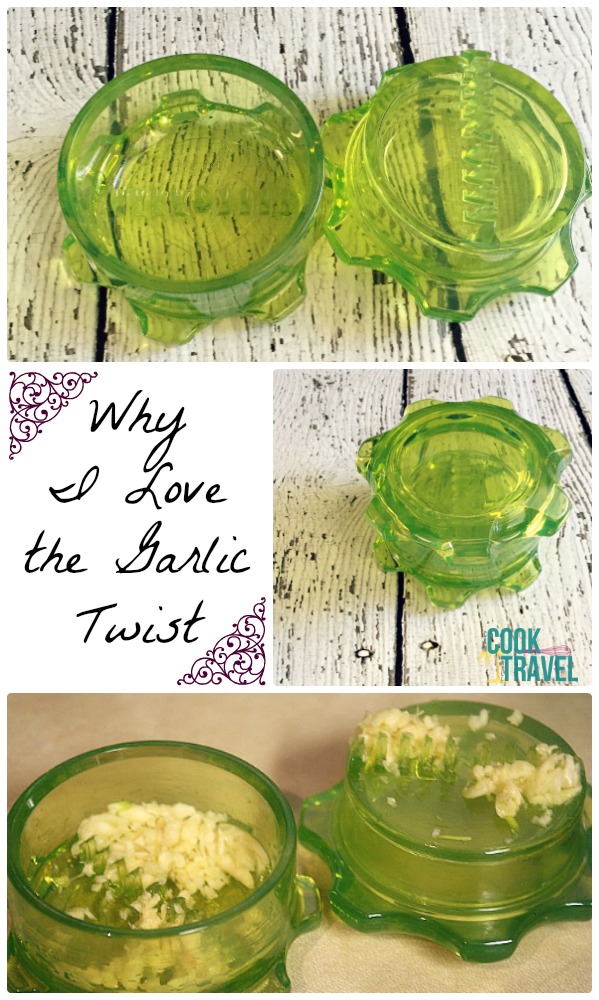 Easy to use – All you do is pop the garlic cloves in the mincer, put the lid on, and twist. Super simple!
Plastic but durable – It's made of polycarbonate making it lightweight but super tough. When you handle it, you will see it's not wimpy plastic that will break over time. It's lasted me several years now.
Inexpensive – It's under $18 on Amazon and qualifies for Prime shipping, which is great! Plus it has a manufacturers lifetime guarantee, making that purchase an even better deal. There are lots of imposters out there, so make sure that when you purchase it on Amazon that it is sold by one of these retailers.
Cleanup is a breeze – It's dishwasher safe and really easy to hand wash. I just put a little bit of dishwashing soap in it, and use warm water and a cleaning brush to wash it in about 5 seconds.
Keeps your hands garlic-free – This is a big selling point for me. Garlic tends to linger on your hands hours after you've chopped it, no matter how many times you wash your hands. And keeping all of the chopping contained in this garlic twist keeps your hands garlic-free!
You're in control – Whether you want a really fine mince or larger chunks of garlic, it's in your control. Just twist a bit longer for a finer mince.
Removes the garlic skin too – I just learned about this tip. Place the garlic (with skin on) on a cutting board or flat surface, and use the bottom of the garlic twist to give it a nice "whack" to help remove the skins. Cool, right?!
Not just for garlic! NexTrend's website tells you that you can mince all sorts of food including ginger, olive, chili pepper, shallot, certain herbs and nuts!
Now there are a lot of garlic presses and mincers out on the market, and I haven't tried them all, but for the price, safety, and cleanup . . . I'm a fan.
A few tips for the garlic twist:
I like to mince no more than 4 cloves at a time, just because you get a bit more control. But it minces quickly, so you can get through a lot of cloves in very little time.
I prefer to do a quick hand wash/rinse of the mincer but it is dishwasher safe. I think hand washing helps the mincer to last a bit longer and is also less likely to have small cracks and get water in it.
Getting all of the garlic out of the mincer can be a struggle, due to the teeth that run down the center of the top and bottom. I recommend using a small, plastic spatula or table knife to go between the teeth to get the garlic.
Now if you want to get really fancy, I just found this video in researching the product that shows you how to mince the garlic and gather it into pretty triangles making it super easy to get the garlic out of the mincer. I can't wait to try this technique! Check out this short video:
Have I convinced you that you need the garlic twist yet? I sure hope so, because I'm such a big fan of this cooking tool! It's easy, versatile, and keeps your hands from smelling like garlic for hours.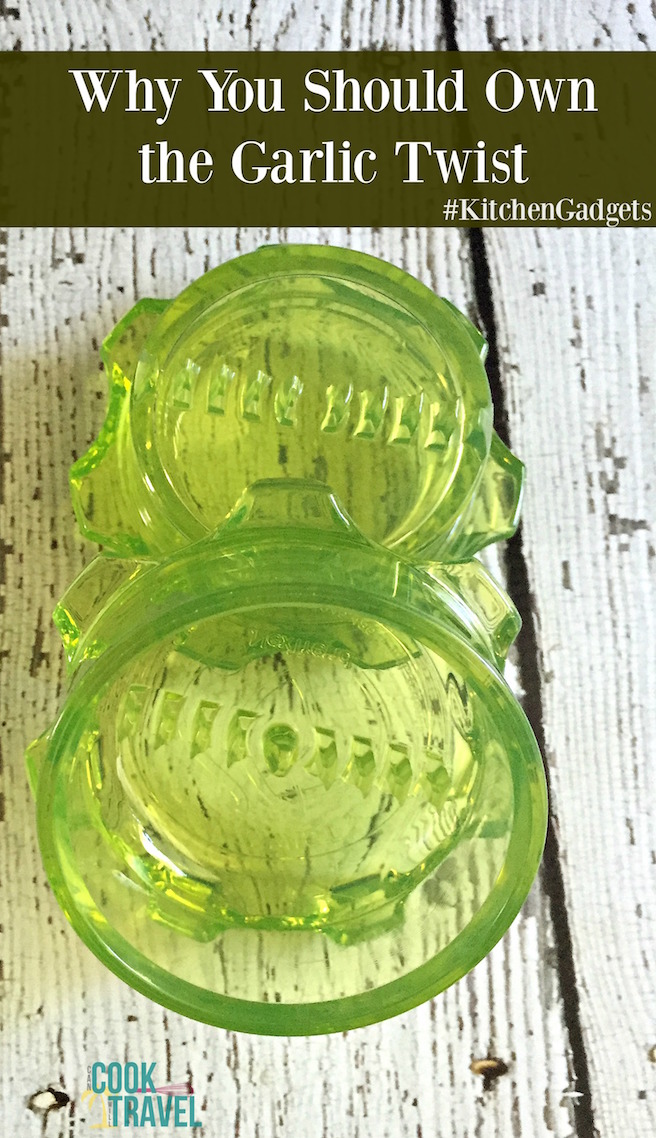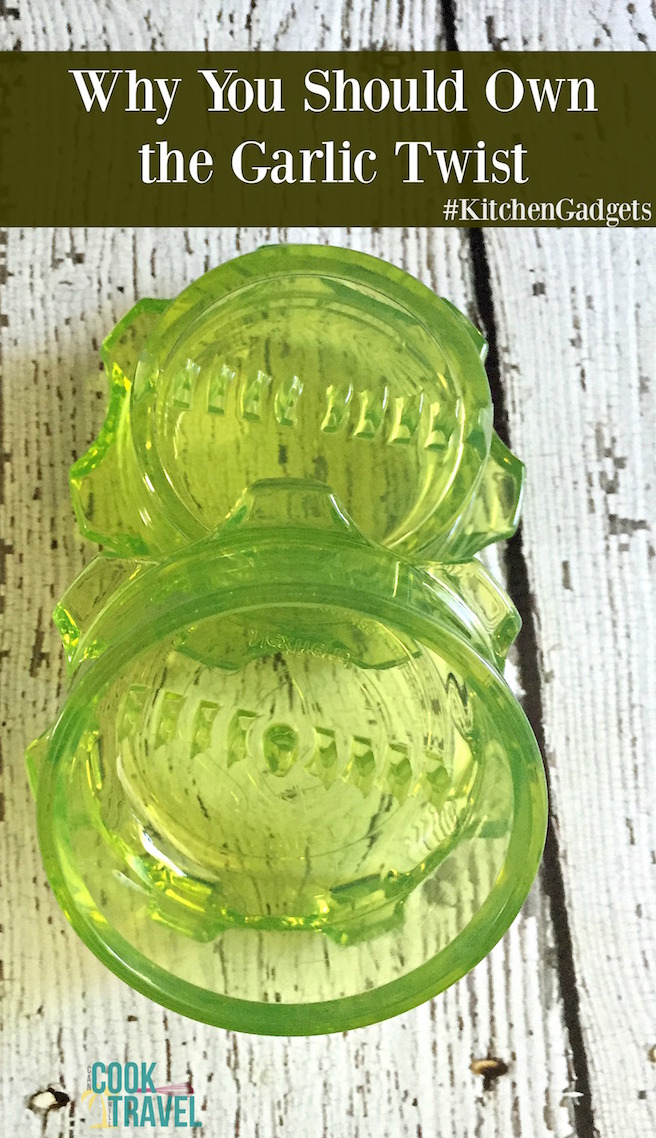 What is YOUR favorite kitchen gadget? Comment below and let me know!
As much garlic as I (and I'm guessing you) cook with, having a handy gadget like the garlic twist is a huge help in the kitchen. So here's to making our time in the kitchen easy and efficient!
Stay inspired & get to mincing!
~Kelli
0