Wowza yet again another year has flown by, and I keep shaking my head. As a kid I never really believed time could fly by as it seemed to drag on and on and on. But the older I get the more I marvel at how quickly the years pass by. So as 2018 has come to a close I've done a ton of reflecting, and had to share my favorite 2018 posts with recipes & more with you.
I love writing these posts, because when I think of the year I often feel super unproductive. But then as I dive through my blog archives (I've just wrapped up year 8, if you can believe it!), I feel super accomplished.
I've shared a ton of great recipes this year as well as lots of posts to help you have a healthy body, mind, and soul. So trying to narrow down my favorite 2018 posts list is always a challenge, but when I have ever not liked a challenge?
I'm doing something a little different than my usual end of year posts. For this year's favorite 2018 posts, I'm including my favorite posts I wrote this year. But then I'm also adding in YOUR favorite posts that had you come back over and over to Can Cook, Will Travel.
So let's dive into yours & my favorite 2018 posts!
My favorite 2018 posts: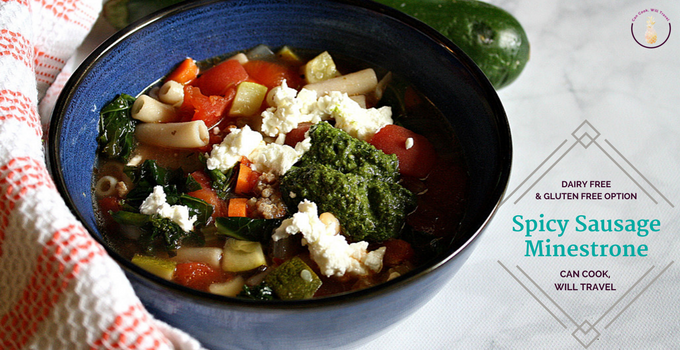 I started off January with this Spicy Sausage Pesto Minestrone soup that was stellar! My boyfriend and I were chatting about how cold it was this time last year, and I instantly remembered devouring this soup on the chilly days. It's warm, spicy, comforting, and hella good!

Nothing makes me happier than a giant bowl of pasta, and when I can make it healthy that's even better. This Winter Roasted Veggie Pasta makes for a wonderful dish to help you stay on track with your healthy eating goals each new year. I've used a gluten free pasta with lots of seasonal veggies roasted and tossed with the pasta for a hearty, comfort food dish!

I don't know about you, but in 2018 I definitely indulged the last fourth of the year. Somehow I found myself packing on some extra winter weight, and I'm anxious for it to be gone. So my Healthy Living – A How to Guide for Success post is going to be super useful for my new year's goal and perhaps yours too! It's a great reminder of how to get back on track and make choices you'll feel awesome about.

I'm not sure why exactly, but I adore making scones. I think it's just that it's easy, fast, and rustic, but they're always SO delicious. This Dairy Free Mixed Berry Scones is a fantastic way to treat yourself for breakfast, because yum! And they freeze well so you can heat them up in the oven for 5-6 minutes (I use my NuWave), and enjoy them a little at a time.

I've GOT to make this Spicy Chicken Flautas recipe again soon, because it's stellar. I honestly start drooling thinking about it, because it's dairy free and crazy good. Plus you can make a little at a time by storing the components separately and then whipping them up throughout the week. Holy moly this is SO good!

I love a refreshing cocktail, and this Paloma Cocktail definitely hits the spot. It's packed with grapefruit flavors and is light and bubbly, so grab this for a healthy drinking option this coming year!

Meal prep is a huge way to help you meat your goals, and I shared 5 Meal Prep Tips for Healthy Eating All Week. These are things I follow when I'm at home and prepping for the week, and they are easy to do. So if you need a little boost, then this is an awesome post to show you the meal prep way!

And the Paloma inspired me to put together a roundup of 10 Healthy Cocktails so we can indulge without the guilt. I do enjoy a good cocktail on occasion and this post features a HUGE variety of drinks to keep you on the heathy track.

I'm obsessed with the mini meatballs in this Dijon Turkey Meatball Buddha Bowl, so you probably will be too. This buddha bowl is packed with flavors that you're sure to love, and it's great year round. And the meatballs are easy to cook ahead and save in the future.

I love cooking with fresh herbs, but it can feel like a waste when they go bad so quickly. So this How to Store Fresh Herbs 101 post quickly became a favorite of mine, and it seriously helps me keep my herbs alive a very long time. So whether you get them at the store, farmers market, or your own garden, you'll be armed with exactly how to keep them fresh for a long time!

If you love wings, especially for football season, then this Dairy Free Baked Garlic Parm Wings is a must! They're healthy and you'd never know there's no Parmesan cheese with this secret ingredient. In fact, my boyfriend devoured them and had no idea they were free of cheese!

Perhaps my biggest accomplishment this year is figuring out my finances and learning to budget. So I wrote all about that journey in this How to Gain Financial Confidence & Why I Love YNAB post. This easily made my favorite 2018 posts list, because it was such an empowering feeling to take back control of my finances. And YNAB is an app I use that has been a major game changer in my life.

For the past 5 years natural products became my priority, and recently I partnered with a luxury hair company. They create amazing, non-toxic hair products that will transform all of your hair woes, which has been so exciting. That inspired me to write all about 5 Tips to Switch to Naturally Based Products this year, and show you how to do it too. As we learn how toxic products are, being diligent about what you use for you and your family is critical.

Easily this Chicken Quinoa Greek Salad is my favorite salad recipe this year. I love Greek flavors, and it's jam packed with all of the flavors plus chunks of Feta for one satisfying snack I couldn't wait to eat on all week long.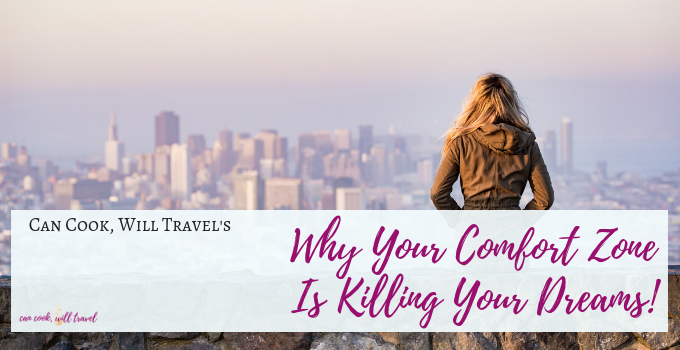 Ah our comfort zone just feels so damn good, doesn't it?! But I wrote about Why Your Comfort Zone is Killing Your Dreams this year, and why it's important you push yourself outside of it. The growth and fun you'll have will truly blow your mind!

Yes, yes, yes sums up my thoughts on these gluten free Spicy Sesame Chicken Noodles, which I ate from Summer on this year. One thing I did to make it even healthier was to roast veggies and top it with those and Sriracha for a meal that is easy but insanely delicious!

When you're up to your ears in pumpkin in the Fall, then this Pumpkin Sage Gnocchi is a no-brainer. It's fun to make and is such a delicious way to enjoy pumpkin. Plus the browned butter sage sauce is a light sauce to toss the gnocchi in, and it just tastes so damn good!

And this year I was craving hot chocolate like crazy in December, but it's not exactly good for you. So I came up with this Spicy Hot Cocoa/Cacao that's packed with superfoods and is something you can indulge in without feeling like you need to go on a major diet after. And marshmallows can be skipped, although they really are a lot of fun in hot cocoa, right?!
Your favorite posts this year (some oldies but goodies):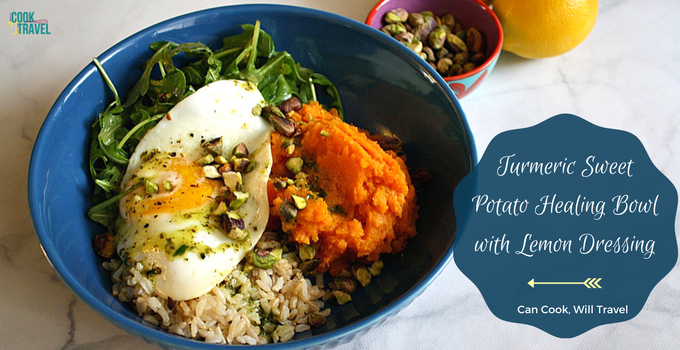 Say hello to this Healthy Sweet Potato Bowl, which came in as 2018's favorite post from my readers. And for amazing reason, because it's a recipe that I could eat on repeat! Plus everything is better with a fried egg on top, so it makes it even more delicious!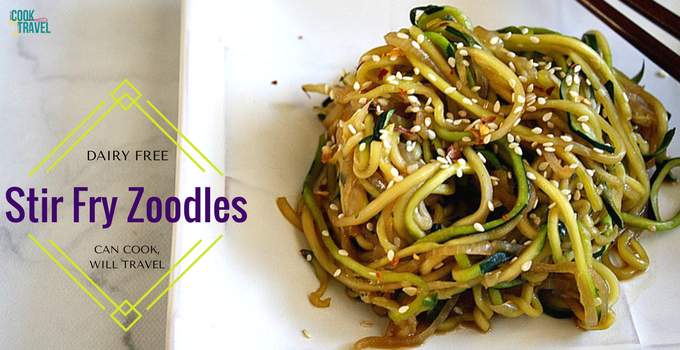 If you have a spiralizer, then this Stir Fry Zucchini Noodles needs to happen in your life. It's got a great, spicy sauce that you toss the zoodles in for a happy dish that can be a side or main meal if you're not super hungry.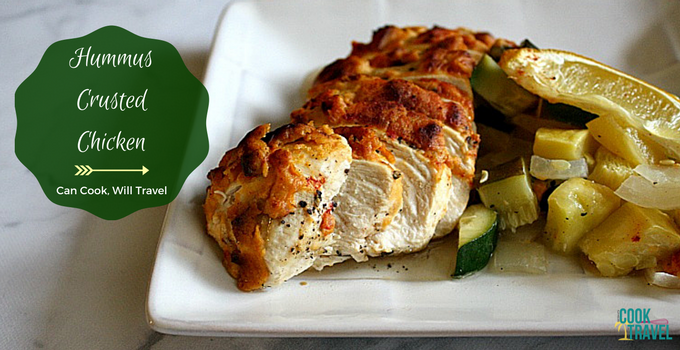 For years now, this Hummus Crusted Chicken recipe has been majorly popular. And let me tell you that the more I make it, the more I love it. It's just crazy easy to make, plus it's packed with veggies and tastes like a healthy dream!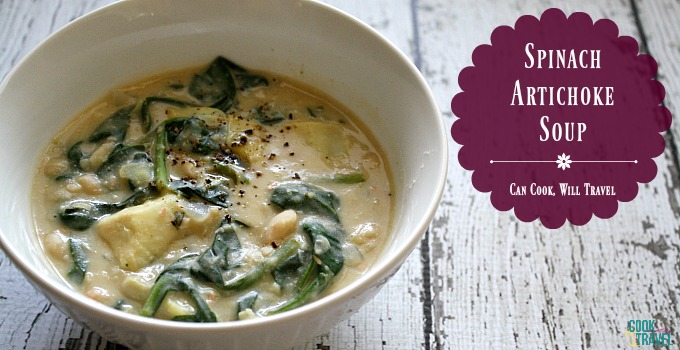 I adore the combo of spinach and artichokes, especially when it comes to dips. But those aren't exactly healthy. However this Spinach Artichoke Soup is easy, dairy free, and great for you! So grab a Dutch oven and whip this up ASAP for a comfort soup in the Winter!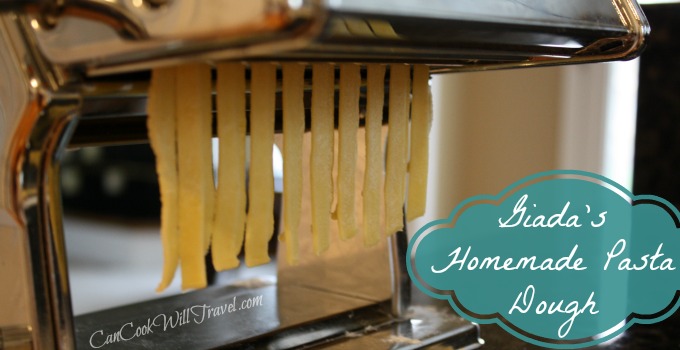 Having a Homemade Pasta Dough recipe in your arsenal is a must, and this one by Giada de Laurentiis is super easy and tastes great. Try it with fettuccine or make homemade ravioli (both recipes are included) to show off your cooking skills! (They're really easier than you think!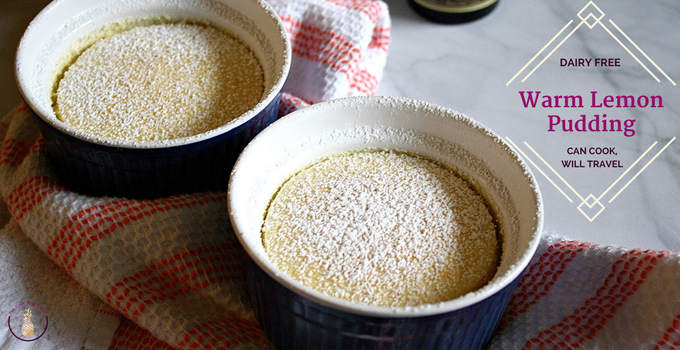 Um, wow, yum, holy crap are all words I think when this Warm Lemon Pudding comes to mind. It's indulgent, sweet, tart, and just the best treat of a dessert. Plus you make them in ramekins so it's great portion control, because you'll definitely want to eat it all up!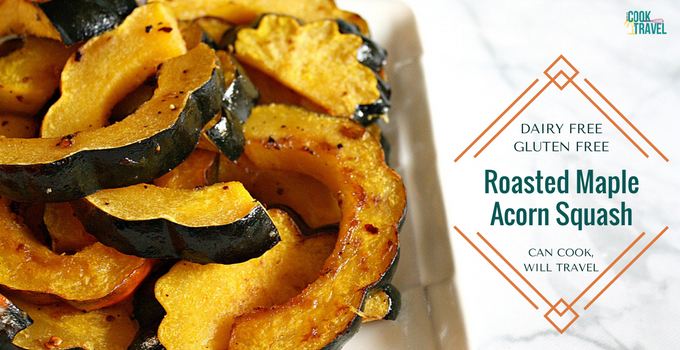 If you see acorn squash at the store, grab some immediately and whip up this Roasted Spicy Maple Acorn Squash. Just trust me that this recipe satisfies you like crazy with it's sweet yet spicy notes. I'm such a fan of roasting veggies and this recipe immediately became a favorite of mine.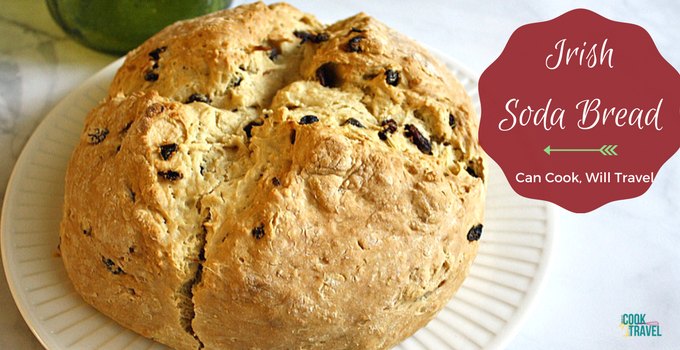 Pin this post ASAP so when St. Patrick's Day comes around, you'll be able to make this Dairy Free Irish Soda Bread. I love that ya'll love this bread, because making it for the first time had me experimenting with dairy free baking. And it turned out SO great with a nice crust and tender center. Wow!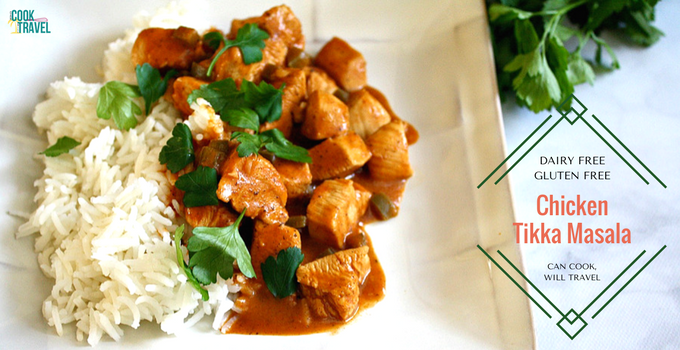 Another recipe that is a real winner is this Dairy Free Chicken Tikka Masala, and I NEED to make it again soon. I don't often cook Indian flavors, so this recipe marks a bit of a departure for me. However after one bite I knew how happy I would make people by creating a dairy free version.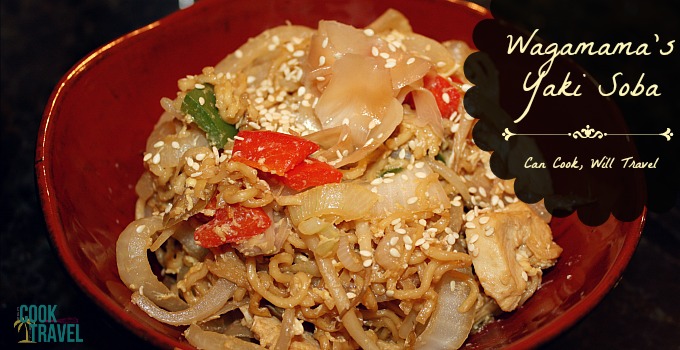 My heart swells that ya'll found this recipe for Yaki Soba by Wagamamas on my blog. Their recipes feel like you're in the restaurant, which is a favorite spot of mine when I lived in London. And the flavors and combo of ingredients tasted EXACTLY like I was there.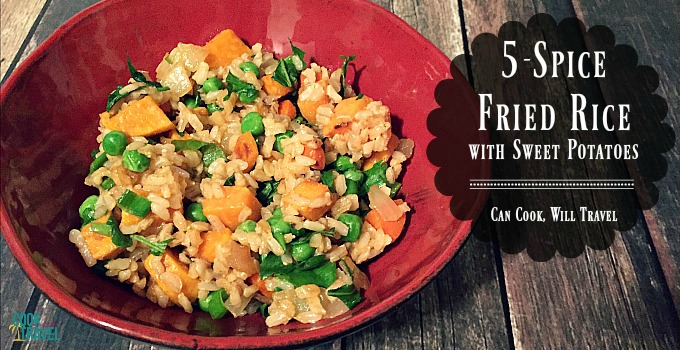 Break out the brown rice, and make this Healthy 5-Spice Fried Rice soon. This plant-based recipe has you forgetting how healthy it is for you, because of the great spices. Yum!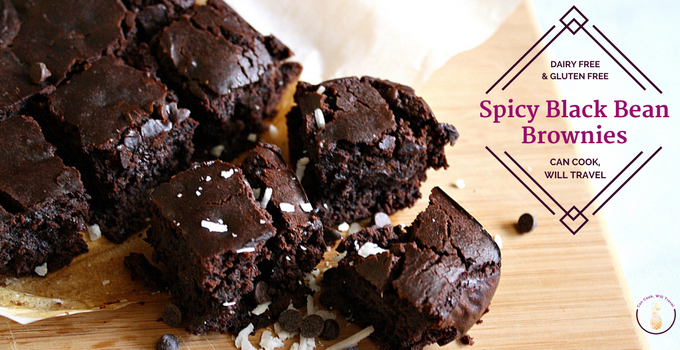 Healthy Brownies, you say?!, well yes this exists! These brownies taste rich and indulgent yet they're filled with (spoiler alert!) black beans and cayenne. You'd have no idea it's not packed with sugar and all the bad things, because it's so decadent. If you love chocolate, then this recipe needs to happen in your kitchen right away.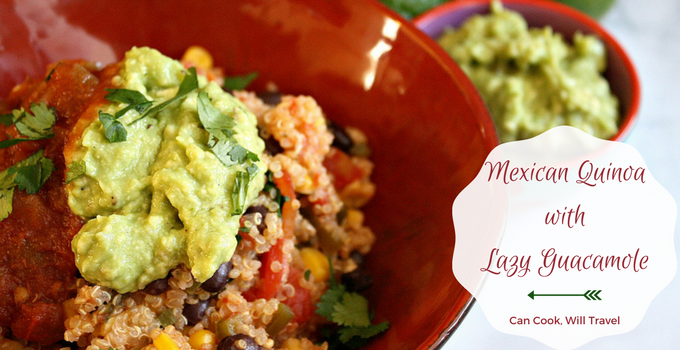 Ah hello there, Mexican Quinoa with Lazy Guac! What an easy and healthy recipe this one is yet it has SO much flavor. I adore it, and I'm so glad everyone has found it on the blog too. And that lazy guac quickly became a recipe I love for a quick guac.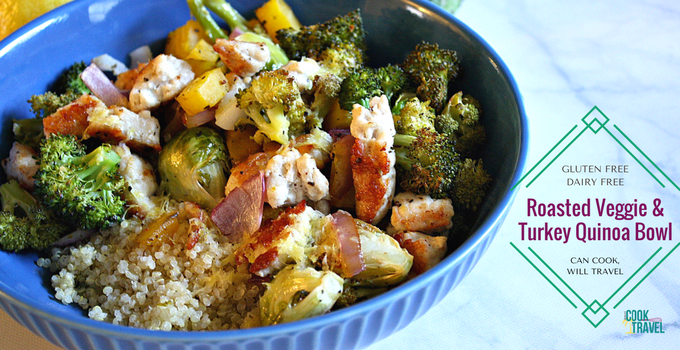 I love myself some quinoa bowls, and this Turkey Roasted Veggie Quinoa Bowl hits the spot! I lived off of this dish for months and will start making it again on the regular again!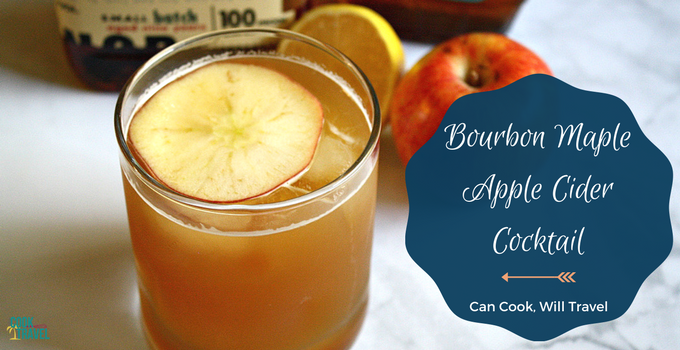 And we'll round out this favorite 2018 posts with a cocktail, because it's the right thing to do. And wow this Maple Bourbon Apple Cider Cocktail packs a Fall flavor punch with yummy cider and bourbon that warms you from the inside out.
Whew, I'm officially ready for a nap after this favorite 2018 posts recap! But writing this has inspired me for 2019 to create some killer blog posts for you!
I'd love to hear from you, so let me know what recipes and post you'd love to see more of! Comment below with your ideas, and I'll be happy to use your thoughts for inspiration in 2019. Cheers to a delicious 2018 and these favorite 2018 posts!
Stay inspired & try new stuff!!
~Kelli
1