If your family is anything like mine, then food is probably at the center of your family gatherings. In fact, I just got off the phone with my dad last weekend, and we talked about coming home for Thanksgiving. The one certainty that we have is that there will be plenty of delicious food to be enjoyed. And when it comes to holiday meals, these days I'm pretty excited for the sides. So I wanted to share some healthy holiday side dishes the will be perfect this season!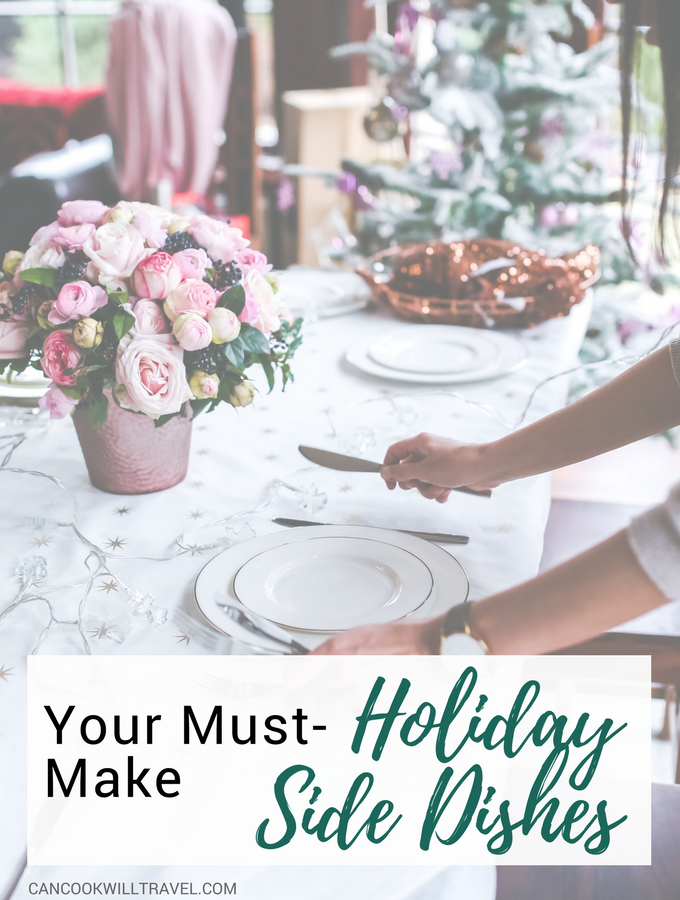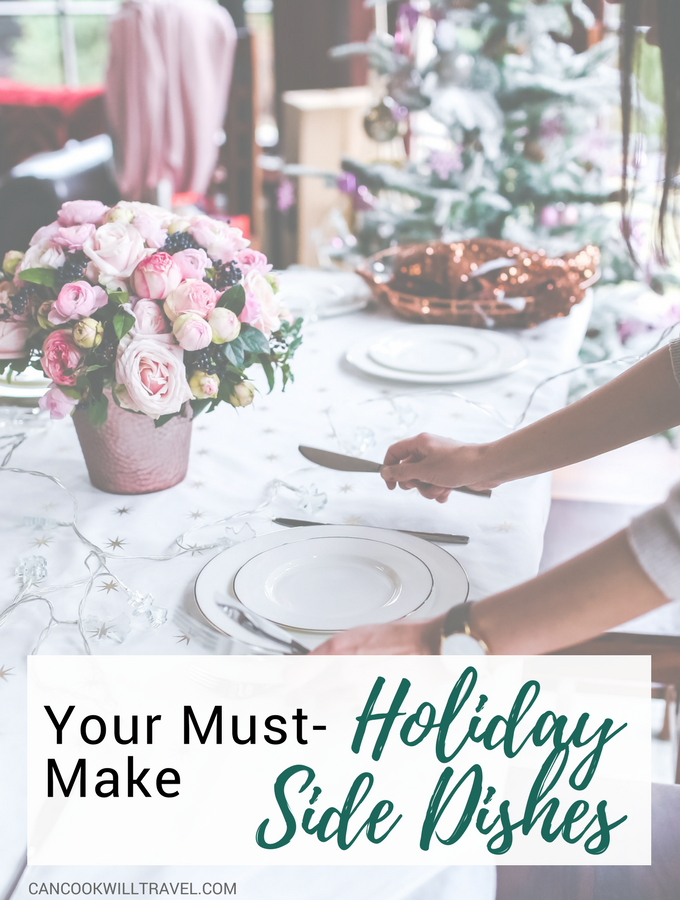 I grew up with 3 incredible cooks in my family: my grandma, my mom, and my aunt. My grandma was only around through the first 6 years of my life, so my mom and aunt were definitely the big cooks. And tradition is something that I quickly realized was super important to both of them. Because it was a way to honor those who passed and remember them through recreating the same dishes.
A few of the holiday traditions that they kept going for many years are oyster dressing, pickled watermelon rind, and cranberry salad with marshmallows and pecans.
My sister and I helped add to these traditions over the years by insisting it wasn't truly Christmas or Thanksgiving dinner without mashed potatoes and gravy, cheesy turnips, and gooseberry pie. Although I think we're happy these days to replace the gooseberry pie with this Apple-Cranberry Pie for the same bit of tartness.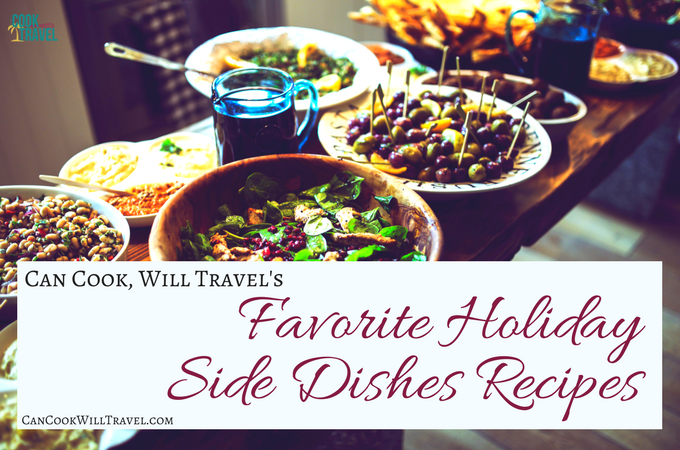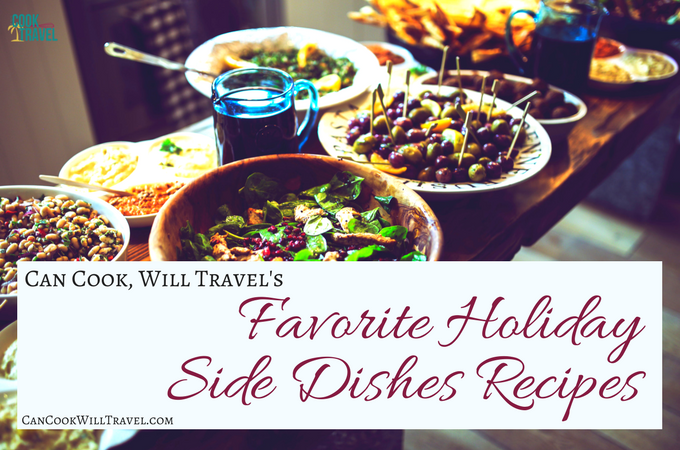 But I'm all about seeing traditions as ever-evolving things. Where we might keep the usual foods but then try out some recipes here and there. So today I wanted to share with you some recipes that would be perfect holiday side dishes.
They're easy, delicious, most of them are pretty darned healthy, and they're certainly dishes I still think of often. To met that last part is what makes a recipe stand the test of time, because your mind drifts back to it.
Today's holiday side dishes feature 10 different veggies plus a cranberry sauce, because I adore that side. The idea here is to try something totally new or utilize an ingredient you love in a brand new way.
I was going to create a post filled with only healthy recipes, but to me the holidays are a time to indulge a little. So you'll find a mix of healthy dishes with those you might just enjoy a smaller portion of. Either way, you'll absolutely be eating well with this list of recipes!
Let's get started and check out my favorite holiday side dishes:

Acorn Squash:
I'm crazy about acorn squash, because baking it couldn't be easier and this veggie boasts tons of flavor. Plus it's pretty versatile with other ingredients. And this Spicy Maple Roasted Acorn Squash is one that is perfect to serve up. The hardest part is slicing it up, but I'm sharing my best tips on doing that with ease. So add this recipe to your holiday side dishes, because it's gorgeous and oh-so good!

Brussels Sprouts:
If you like sweet and spicy flavors, then this Spicy Honey Mustard Brussels Sprouts is a must-make holiday side dish. You've got ground mustard and pepper flakes for the spice and some honey to sweeten it. And then it all gets tossed with the Brussels sprouts and they're roasted to crispy, caramelized perfection. This is a total winner!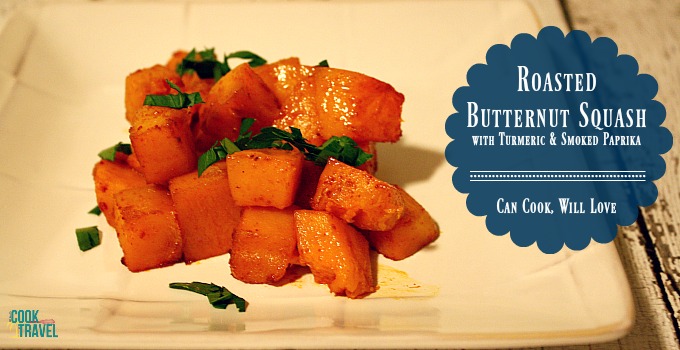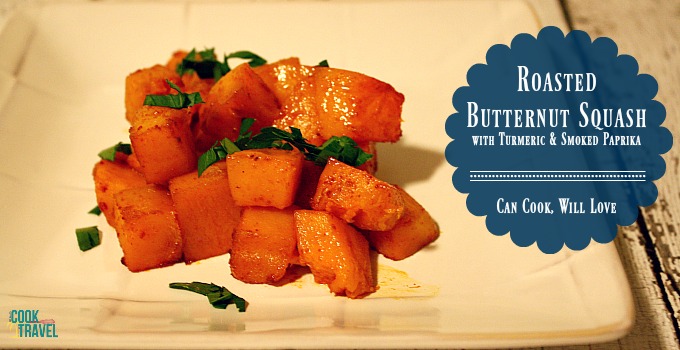 Butternut Squash:
Smokey Roasted Butternut Squash makes for the perfect side anytime, but it's also great for the holidays. One thing that is fabulous is you can cut up the squash in advance, so that you can throw the dish together in no time for an easy holiday side dish. This dish features turmeric (which is great for you) and smoked paprika (which tastes damn good), so each tender bite of butternut squash tastes smokey and bright. Oh this one is a real winner!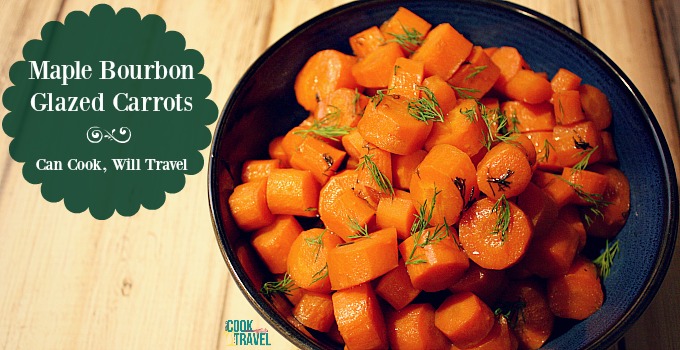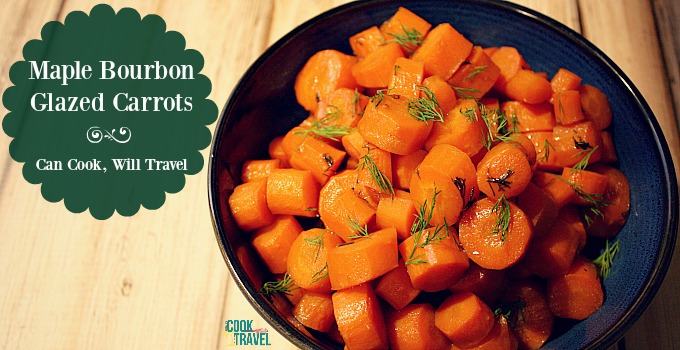 Carrots:
I really enjoy cooking with alcohol at times, and maybe it's because it feels kinda sneaky or cool. But these Maple Bourbon Glazed Carrots are the perfect example of how delicious it can be. The bourbon is reduced, then it's cooked with some butter, brown sugar, and maple syrup to create a lovely glaze. The carrots are cooked until tender and I think you'll be hard-pressed to find someone who doesn't love this dish!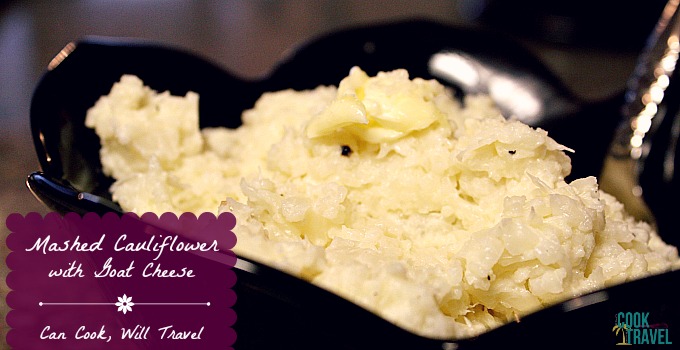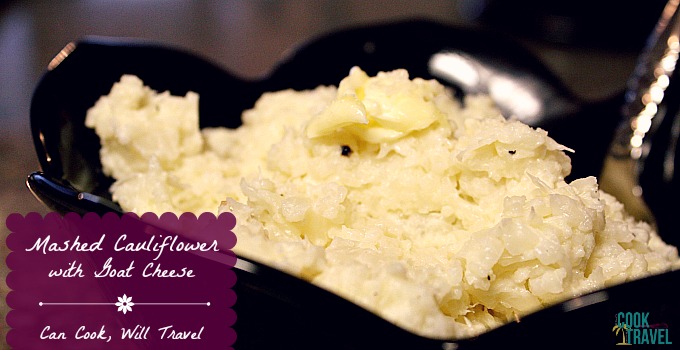 Cauliflower:
I'm obsessed with mashed potatoes, and I take them very seriously (no joke). So when I tried out this Mashed Cauliflower recipe years ago, I was fully prepared to be disappointed. After all, it's difficult to compete with really good potatoes. But the addition of some goat cheese and cream took regular cauliflower to a crazy good level. So if you're watching what you eat and don't want the starchy overload from potatoes, then definitely try this recipe. The great thing is that the goat cheese and cream don't amount to much for the entire recipe, and I think the butter garnish at the end is totally optional. Yum, yum, and yum!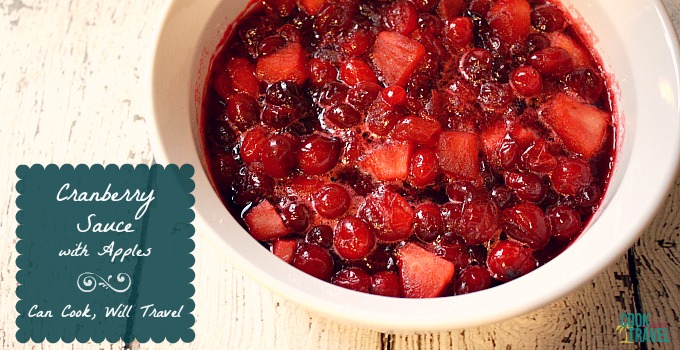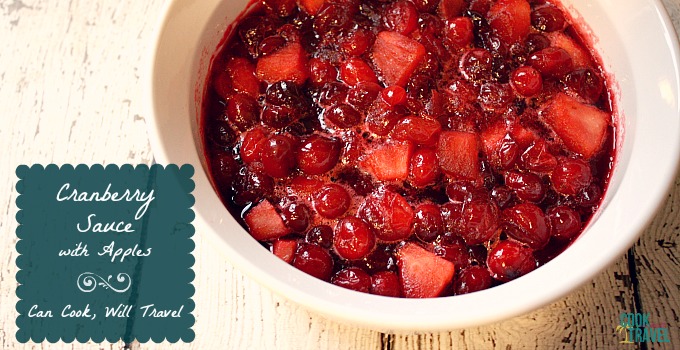 Cranberries:
There are so many cranberry sauce recipes out there, and my favorite is cooked cranberry sauce where you have pieces of cranberry in it. It's tart yet sweet and delicious. But I love this Apple Cranberry Sauce dish, because the apple helps tame down the tartness a tad. That makes it a true hit with anyone who steers clear of super tart flavors, and it's seriously so good!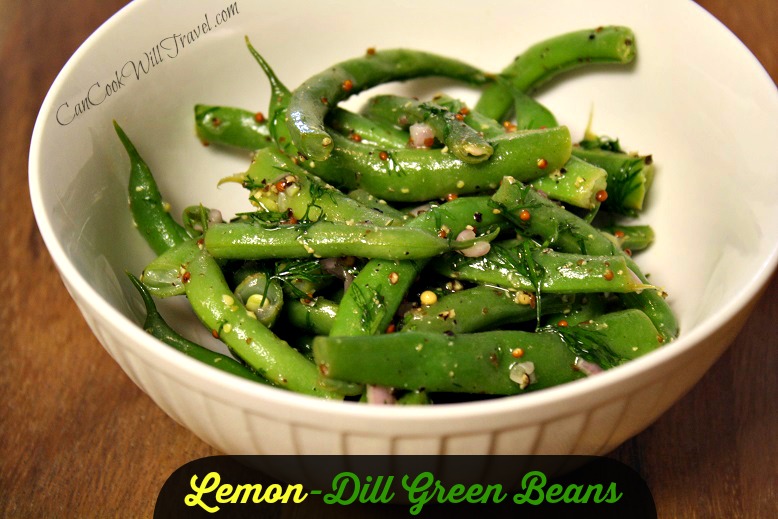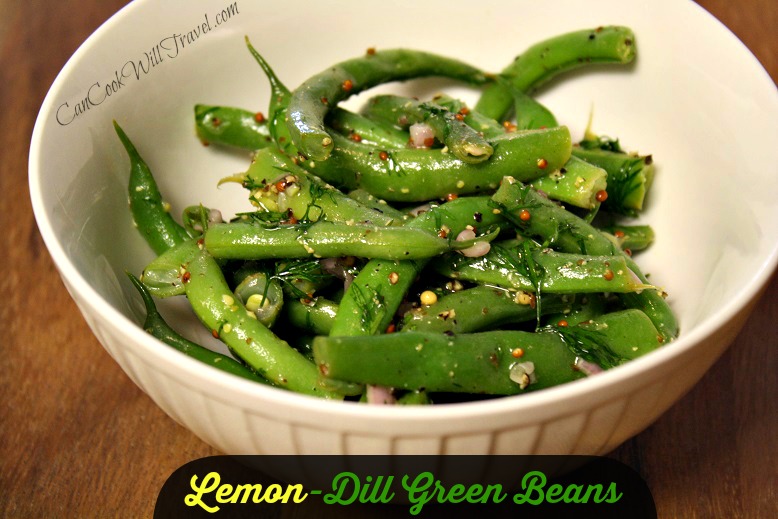 Green Beans:
I adore this recipe in the Summer, but I'm finding it still easy in the Fall to get fresh green beans. So this Lemon Dill Green Beans dish makes for a super healthy holiday side dish that you can serve and dive into without any guilt. It's just steamed green beans tossed with a sauce of EVOO, dill, lemon juice, minced shallot, and coarse mustard. That's it! You'll love the bright flavors and healthy option this recipe literally brings to the table.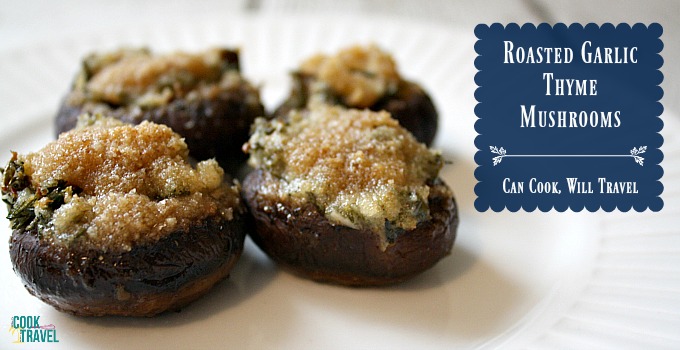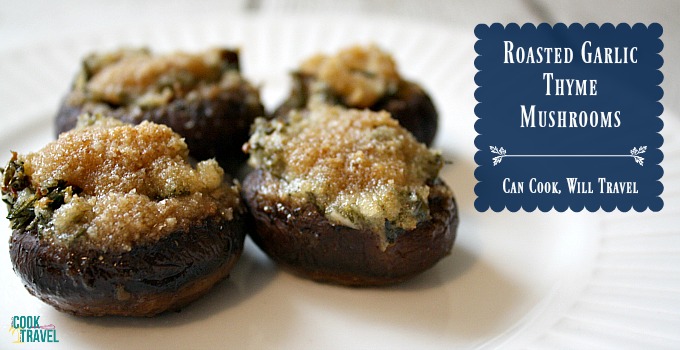 Mushrooms:
If your holidays are anything like ours, the kitchen is a hectic place. So when you can make a dish in advance, that's an amazing life saver. These Roasted Garlic Thyme Mushrooms are topped with a lemon thyme butter and can be made the night before and then baked when you're ready for them. I couldn't believe how delicious they ended up tasting, so you gotta whip these up for the holidays!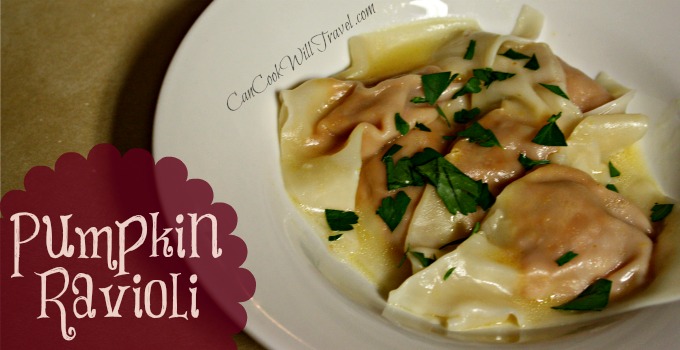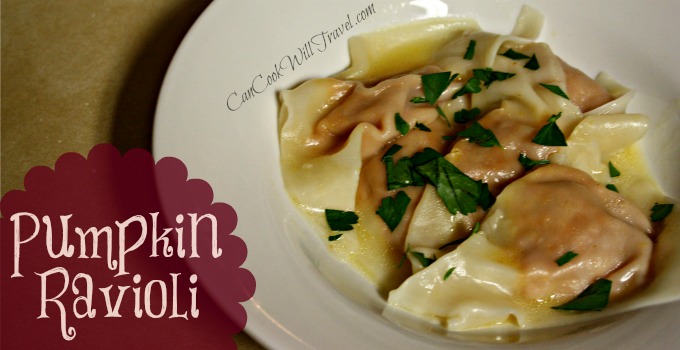 Pumpkin:
This side is for the pasta lovers out there who have some extra canned pumpkin on hand. Not only can yo whip up this Pumpkin Ravioli pretty quickly, but it's also super delicious! The filling is simply pumpkin, Parmesan, and salt and pepper, so that's easy! And you use wonton wrappers to create the ravioli, which is a great time saver. Serve it with a light sauce like a butter and chicken broth for an easy option or browned butter with walnuts and sage would be fabulous too.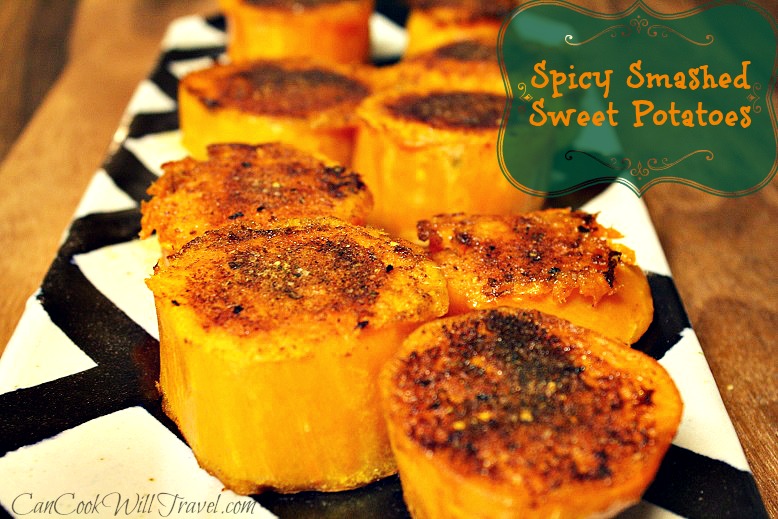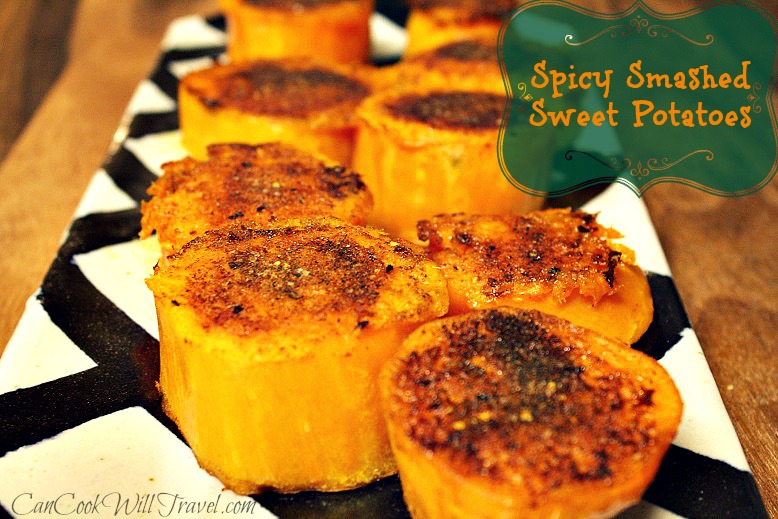 Sweet Potatoes:
I really love cooking with sweet potatoes, because they're great for you and are super versatile. Now this Spicy Smashed Sweet Potatoes recipe would be great for a side anytime, but I especially love sweet potatoes during the holidays. And this one is insanely good with tons of spices and brown sugar that pack in the flavors. I almost forgot about how delicious it was until I re-read the blog post and nearly started drooling. Definitely check out this recipe!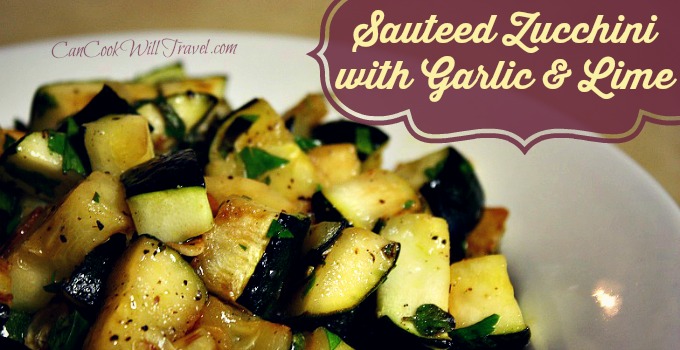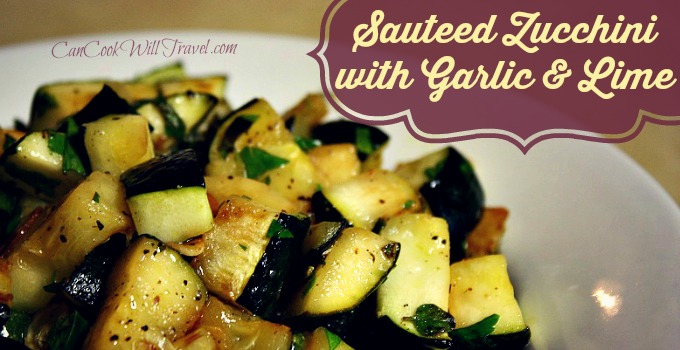 Zucchini:
I love zucchini all year round, so this Sautéed Zucchini with Roasted Garlic & Lime is a perfect side any time. But it's light and the roasted garlic and surprising addition of lime juice takes this squash to a whole new level. You'll adore it, I'm sure! It's probably my favorite way I've ever had zucchini, now that I think about it.
Do I have you drooling just yet? I know that I'm salivating just writing this and recalling these delicious recipes. You've got a ton of variety, so I hope it inspires you to grab a veggie or three at the store and try out some new flavors and create some new traditions.
What are your holiday traditions, because I'd love to know?! Comment below, and let me know what you must have for the holidays when it comes to cooking and eating!
Stay inspired & happy holidays!
~Kelli
0