Can I be honest with you? Usually I love October, but looking back on last month, this one kinda sucked. There have been amazing moments last month, don't get me wrong. But life has been a bit hectic. It's not been one thing but a piling up of lots of things, which ultimately leads to a stressed out Kelli. The final thing to happen was when my rockstar team member resigned this week. While I'm really happy for her, selfishly I'm going to miss the hell out of her.  When I'm feeling stressed or low, I'm not hungry, which is a problem when you're a food blogger! Luckily I had this Smokey Roasted Butternut Squash dish to save my sanity (and this week's blog post).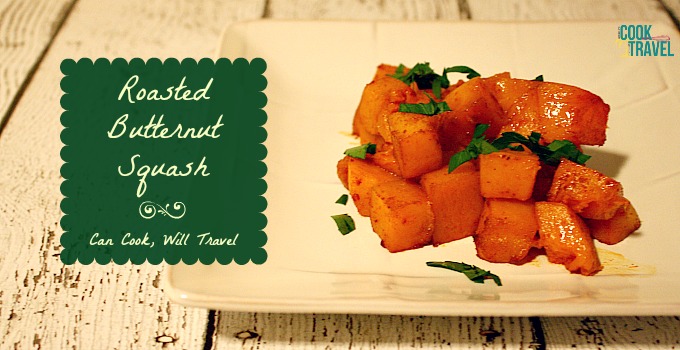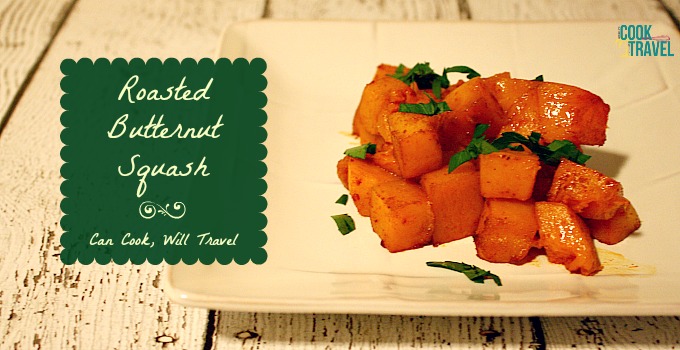 Since I was worn out and stressed, spending a ton of time in the grocery store hunting for ingredients was not appealing. But I came across this great looking Smokey Roasted Butternut Squash dish from Pinterest and I had everything on hand to make it. Plus it didn't seem very rich, which was a must for me since my lack of an appetite was in full force.
I didn't think about it at the time, but as I got my butternut squash peeled and cut, I realized it's a great task to do when you have some aggression you want to take out. That poor squash didn't know what was coming!
While I do love the idea of this Smokey Roasted Butternut Squash recipe, cutting it up is never my favorite thing. I always have visions of losing a finger as I wrestle with the squash. But over the years, I've found some great tips to help you tackle cutting your squash. (This goes for butternut squash, spaghetti squash, acorn squash and any others with a tough skin).
How to Work with Butternut Squash
A large, sharp knife is a must.
The microwave is my favorite tool. I like to microwave the squash for 30 seconds at a time, so that it's just soft enough that I can easily cut through it.
I usually microwave for 2 intervals of 30 seconds (flipping the squash once) to get the stem and bottom cut off. And then I'll repeat that again when I'm ready to slice it into more manageable pieces.
Grab a large, metal spoon to help you scoop out the seeds with ease.
You'll want a big cutting board and a vegetable peeler that you like.
It can be a messy process but it's worth it in the end!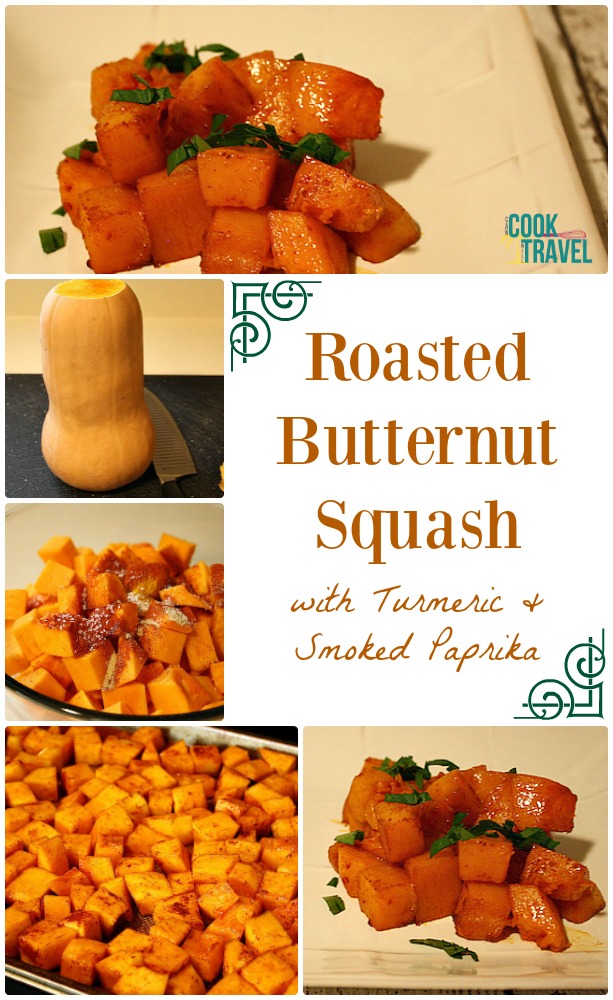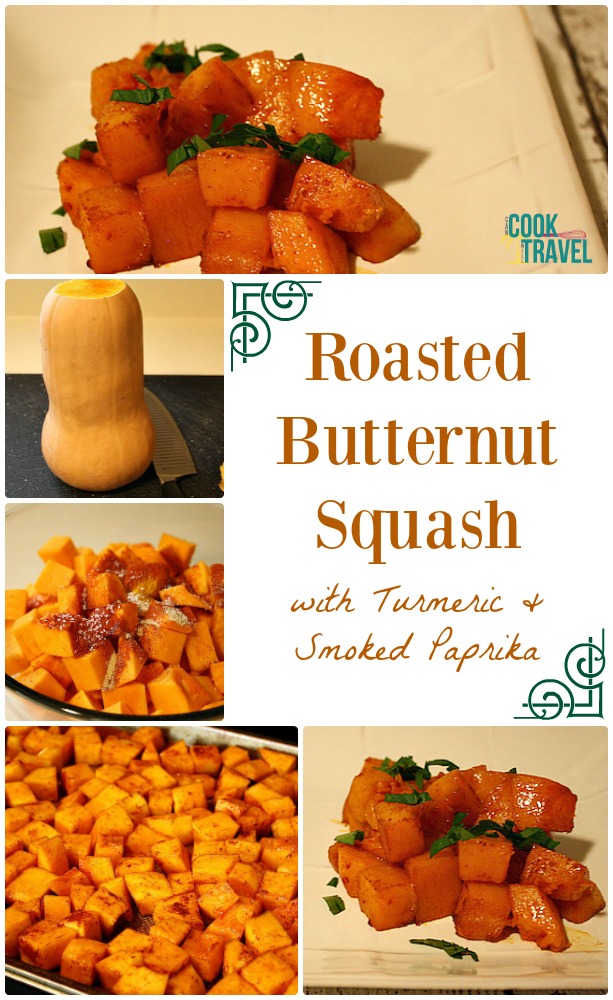 Truly cutting up the squash is by far the most time consuming part. Once the squash is cut, you'll toss it with olive oil, garlic powder, salt, turmeric and smoked paprika. In case you aren't familiar with the benefits of turmeric, I wrote a whole post about it that has been quite popular. And when I saw smoked paprika in the ingredient list, I was sold. This is one of my favorite spices to amp up flavor immediately.
Roast the squash in the oven for 30-40 minutes or until it's tender and serve it right away. I topped mine with a bit of chopped parsley for some added color. And I love the idea of this dish for a healthy Thanksgiving side option. It's clean eating at its finest, and will leave you feeling satisfied!
The squash melts in your mouth it's so tender. And the smoked paprika really stands out with each bite. It's a perfect side dish for just about any dinner And a great tip is to cut up the butternut squash ahead of time, so that when you're ready to whip it up on a weeknight, it's a simple as tossing everything together and baking it.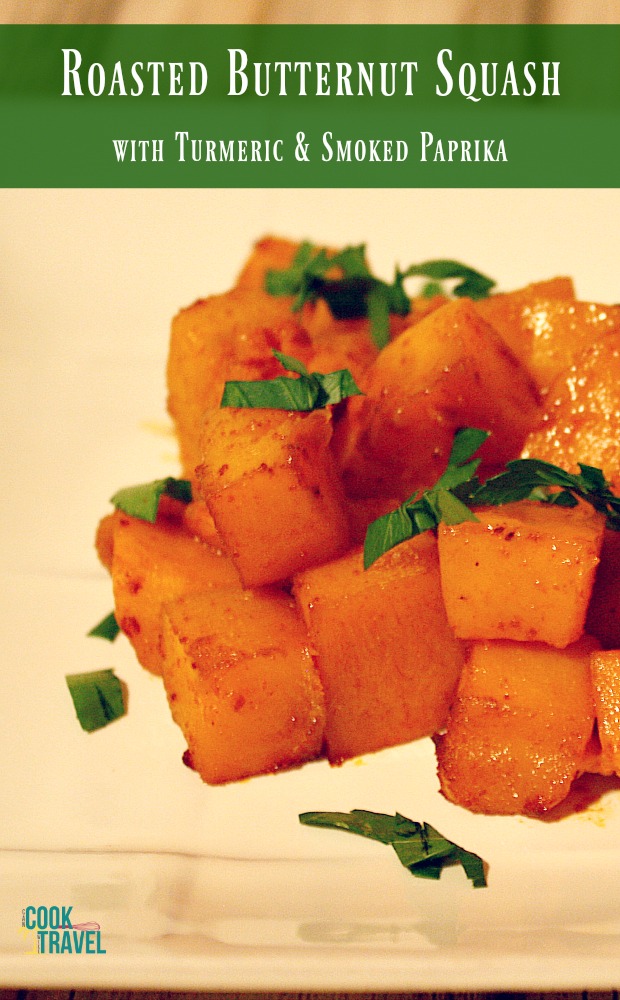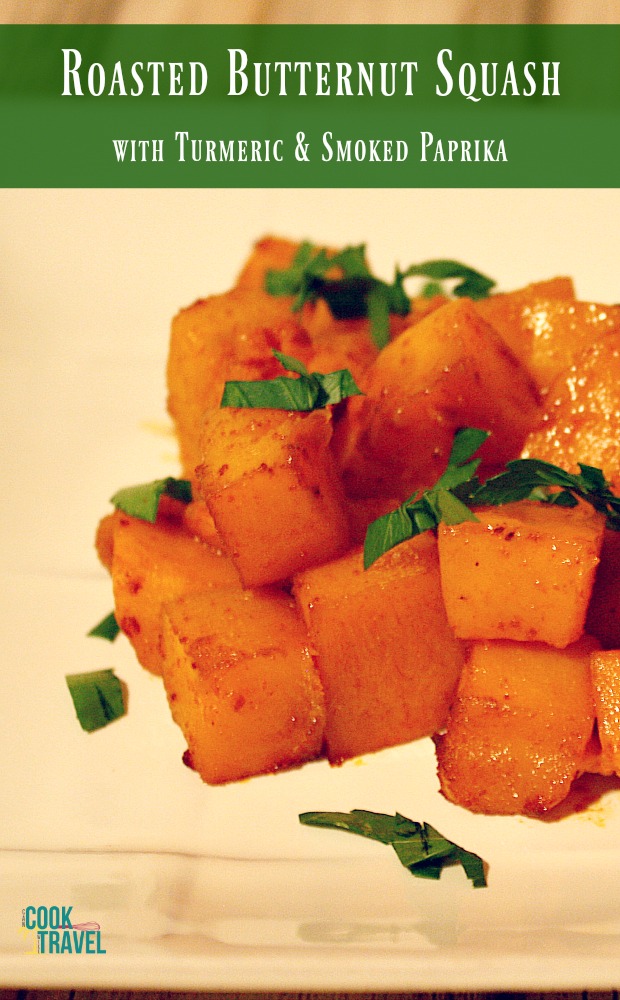 I was a little nervous that this dish could be slightly rich. Happily it wasn't at all. The chopped parsley helped to keep it bright and light. This Roasted Butternut Squash dish has ended up being my meal a few times this week since my hunger hasn't made much of an appearance. So it was perfectly timed!
You're going to love this Smokey Roasted Butternut Squash recipe too. Click the link for the recipe and step by step instructions, because you deserve a healthy and quick side! Happy roasting!
A look back:
One year ago: Get Your Soup on with Chicken Avocado Lime Soup . . . It's Soooo Good!
Two years ago: Learning to Love Salads – Part 16: Black Bean Quinoa Salad with Chipotle Steak
Three years ago: Pumpkin Bread Slimmed Down
Four years ago: Fried Rice – Quinoa Style!
Five years ago: Crazy Good Tortellini Kale Soup
0