August is coming to an end, and this month's blogging roundup is packed with 9 posts that I'm pretty proud of. But before I get to that, I always like to do a bit of reflecting in these blogging roundup posts.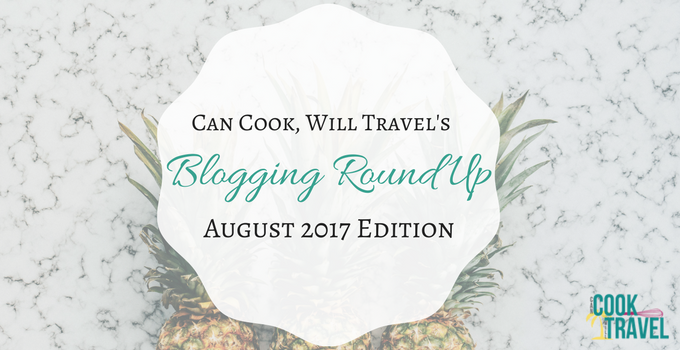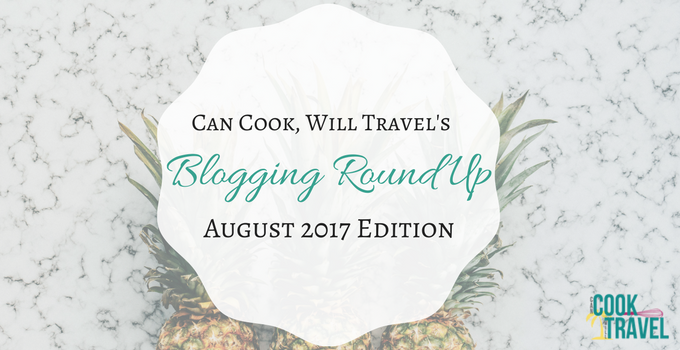 This month presented me with some great reminders and opportunities for growth that I'm excited to share with you. I hope you also take a couple of minutes to reflect back on this month for your life. I've found that doing this helps me really start to grow and take stock of any lessons I've learned.
First and foremost, this month focused on prioritizing for me. I certainly didn't start August with that thought in mind, but life can be funny that way. I realized that taking time off of work is something we all need to do, even if you only take a couple of days off. Vacation is such an important time to reflect, disconnect, and be present, so definitely find time for it.
This month I took a vacation with my family and my cousin's family to Branson, and while I did work some of the time, we also created some great memories. With 3 kids there, they kept us on our toes. But we also created time to bond with each person, and those moments are such great gifts.
I also have been making dating a big priority this month, and that's been really fun. So that experience reminds me how important disconnecting and being present should be. The good stuff doesn't live in the moments where we're all head down in our phones and trying to "chat" with people online when we could actually have conversations with the people in front of us.
And finally I learned to be open to possibilities in all aspects of my life, and to be flexible with the future. When I thought life was leading me one way, it out of the blue shifts another direction. And being able to roll with the punches has become one of my best traits I think.
August's blogging roundup definitely is full of these lessons as well as some great recipes. You'll find one of my go-to weeknight dinners, great ways to utilize fresh veggies, some fun but healthy treats, and taking a favorite recipe and adding my own twist to it. And my Wednesday share posts were all about making healthy choices for you meals, your skin products, and your soul.
So let's dive into August's blogging roundup, shall we?
August's Recipe Blogging Roundup:

Main Meals:
Well it's a first for me that I made 3 main meals throughout the month. This Roasted Veggie Turkey Quinoa Bowl is one I just had to share, because I've been making it on the regular for months now. It's packed with your favorite roasted veggies, and adding some ground turkey keeps this lean along with the quinoa. It's such a yummy, healthy option when you're exhausted and don't want to spend a ton of time cooking.
At the beginning of the month I found myself with lots of Summer veggies on hand, and I was brainstorming how to use them. Then it popped into my head to use gluten free pasta and create a light Summer Pasta with Chicken & Veggies. This one is seriously so good, plus it's pretty easy and quick to make. Yum!!
Last week I was worn out from a busy work week, and I needed a meal and fast. Shrimp Avocado Pasta was the perfect option, because it's healthy, fast, and really delicious. So many different flavors and textures came together to create a dish that was fabulous! I can't wait for you to try this one!
Sweet Treats:
One of my friends suggested popsicles with alcohol in them, and all I could think of was how I would make this. I came up with Boozy Strawberry Mango Popsicles that are so pretty with colorful mango and strawberry purees that are infused with vodka and fresh fruit. Oh hell yes is about all I can think of when it comes to these fruity, adult treats!
I was craving chocolate and came up with a Healthy Double Chocolate Mug Cake to satisfy those cravings. It was also a nod to my mom's birthday that was going on that week, and was reminiscent of a chocolate soufflé I made many years ago. The best part with a mug cake is portion control, because it makes 1 recipe and makes for a great snack or dessert!
August's Weekly Crush Blogging Roundup:
Cookbook Love:
I'm pretty obsessed with this Hello Glow Cookbook. It's not your traditional cookbook, because it's full of DIY beauty recipes. But it's so full of healthy, natural, non-toxic recipes for such a huge variety of products that I couldn't not share this one with you. It's a gorgeous book and just makes me want to create!
Snack Recipes:
The kiddos are starting to head back to school, which had me thinking back on my childhood. I was always starving when I'd get home from school, so I put together this 35 Healthy Back to School Snacks post to share with you. I know I tended to eat pretty unhealthy back then, and I thought it'd be awesome to give you lots of healthy options to have on hand that you can feel great about feeding your kids.
Motivation:
The idea of how to step outside of your comfort zone has been on my mind lately, so it was time to chat about it. I'm sharing my favorite ways to start to do that and get comfortable with the idea of being uncomfortable. As I share in this post, my favorite moments are when I went out on a limb, did the unexpected, and took on a challenge that was super uncomfy. So what will you do that's uncomfortable?
Healthy Breakfasts:
In an effort to get back on track after vacation, I was thinking of breakfast and healthy recipes. That led me to sharing my favorite 8 healthy breakfast recipes with you, so you could always have good options. Plus lots of people skip breakfast, so there are several that you can make ahead or make really fast before work. I can't wait for you to try these, and you'll find a free recipe guide too!
I think "healthy" summed up the month of August and my blogging roundup pretty well, really. It's kinda amazing to look back and see that pattern and how I implement it into my life.
I discussed the topic of getting back on track and eating healthy in last week's newsletter. So if you want more insight each week and a little peek into my life outside the blog, definitely sign up for it here. You'll also get my free list of favorite kitchen tools as well when you do!
Now it's your turn, so share which of these blogging roundup recipes or posts resonate with you most? I love your input, and because of that, please tell me if there are any recipes or cooking topics you want more on. Let's continue the conversation below in the comments!
Stay inspired & discover new things!
~Kelli
0