St. Patty's Day is almost here, and of course this holiday can bring up so many fun thoughts of parades, leprechauns, four-leaf clovers, Irish music, playful pinching, green beer, and food! The food is my favorite part, of course. As tradition goes, we're a corned beef and cabbage kinda family and always have been. But since I started this blog, I've been on this culinary journey to try out new recipes and experiment with ingredients. This adventurous cooking spirit has opened my eyes to some seriously delightful dishes including ones that are perfect St. Patrick's Day Recipes.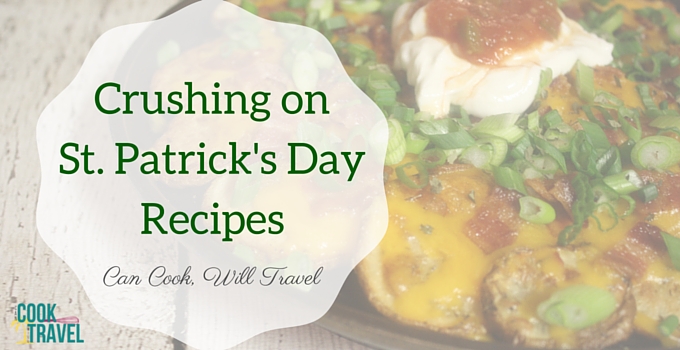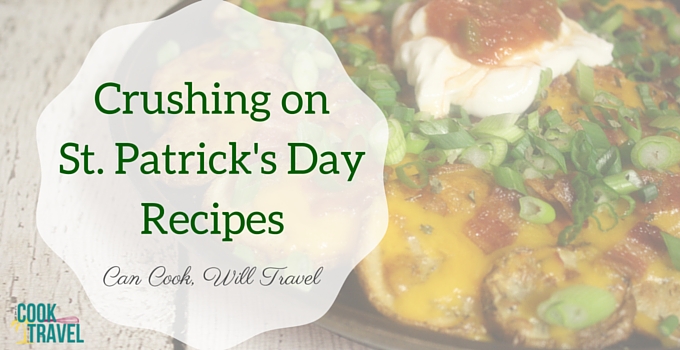 As I continue on into my 6th year of blogging, I've come across some fabulous dishes that would be the perfect St. Patrick's Day Recipes for your holiday menu. So as you're looking for a bit of Irish food inspiration, let this list give you a hand! You'll find plenty of good food involving beer, cabbage, potatoes, and even a little Irish Whiskey-filled dessert. Because of that, I've organized my list by ingredient.
Let's check out these St. Patrick's Day Recipes, shall we:
Cabbage:
While I don't have any corned beef recipes on the blog (yet), I am a big fan of cabbage just about every way you can make it. Here are 2 fabulous ways to roast cabbage making these both healthy but also packed with flavor!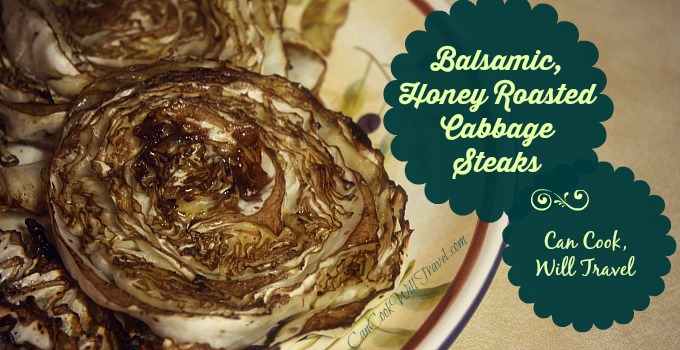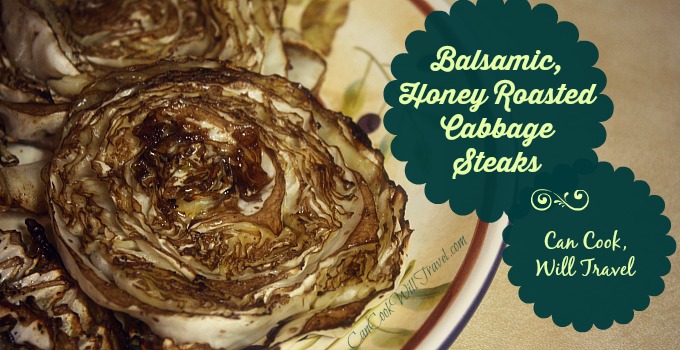 Balsamic Honey Roasted Cabbage Steaks – These tender seriously fancy tasting cabbage steaks make side dishes a very good thing!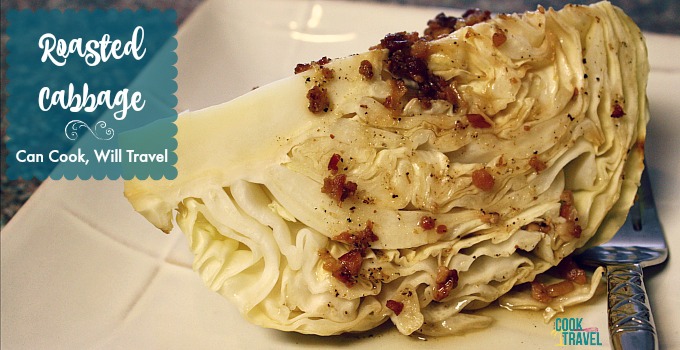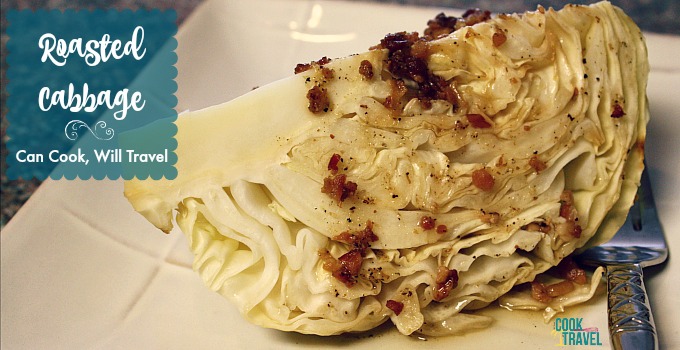 Roasted Cabbage – Pretty much anything that involves adding bacon to it has to be a good thing, and this recipe is proof of that!
Potatoes:
J'adore potatoes! Mashed potatoes will always be my favorite way to eat them, and they may just be the key to my heart. But I will eat them roasted, sautéed, baked, scalloped, and these 2 recipes just scream "Make me for St. Patty's Day"!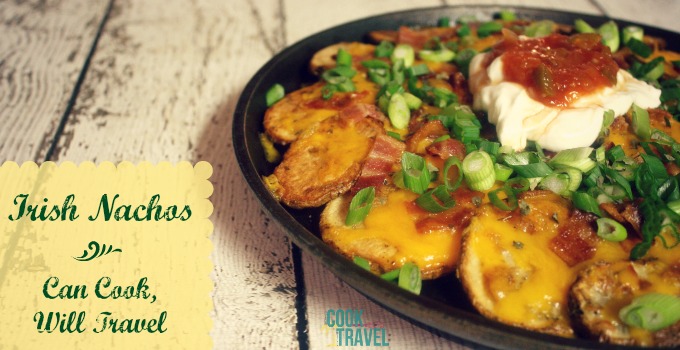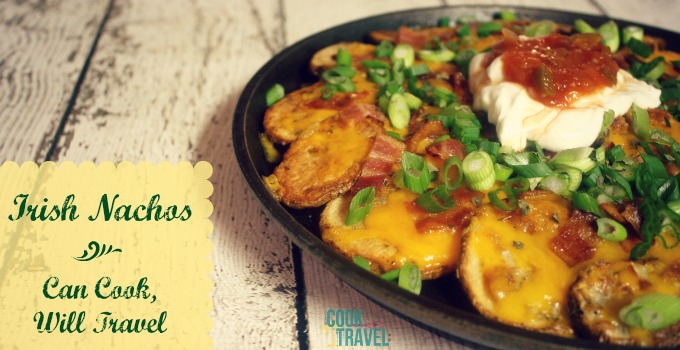 Irish Nachos – All other appetizers may just be jealous of how delicious these nachos are. They also make a great main dish if you're not super hungry. Good God they're good!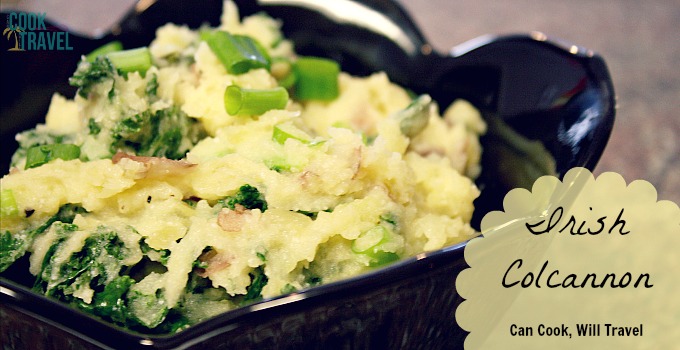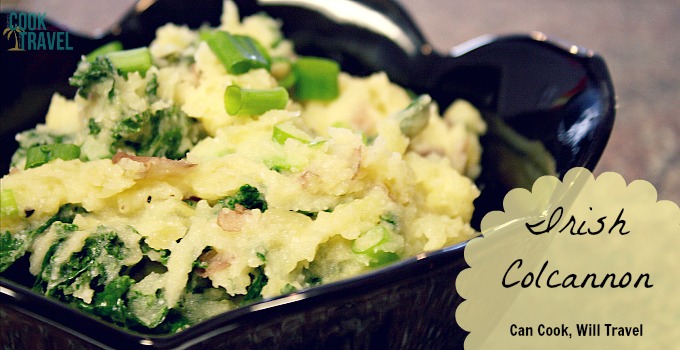 Colcannon – This traditional Irish dish is essentially mashed potatoes and greens (like kale or spinach) that are packed with cheesy, garlic-y flavors that make this a delicious and filling side dish.
Beer:
Now I'm an equal opportunity kinda girl when it comes to alcohol. Wine, beer, liquor . . . I enjoy them all depending on my mood. But I do enjoy cooking with beer. There are so many different varieties of beer and you can really infuse a lot of flavor in dishes, and it can be fun to experiment and figure out what ales work best in different culinary situations. Like a lighter beer is great in breads, and an ale is always a winner in soups and cheese sauces. Here are several of my favorite beer-infused recipes: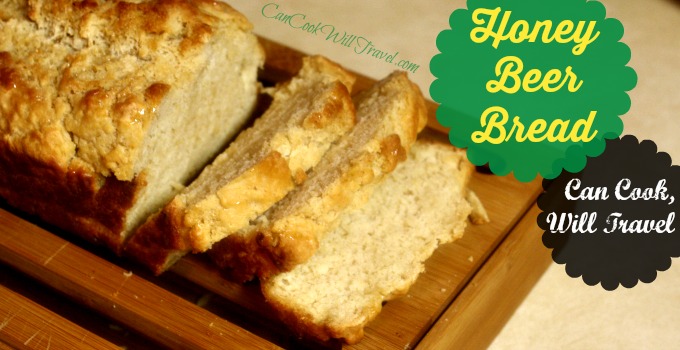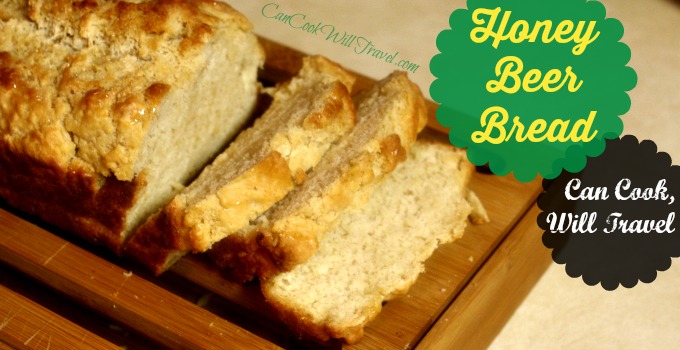 Honey Beer Bread – Tender, moist, fluffy, flavorful are just a few of my favorite adjectives to describe this crazy good bread!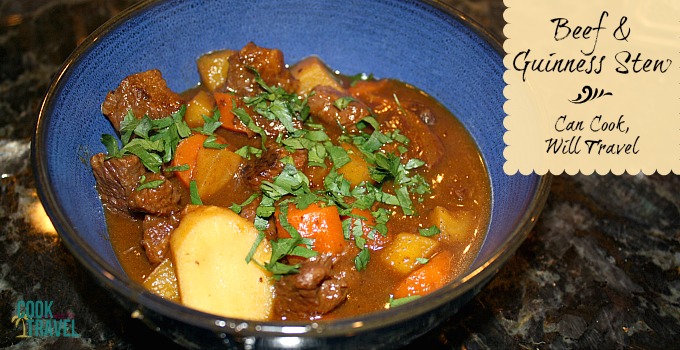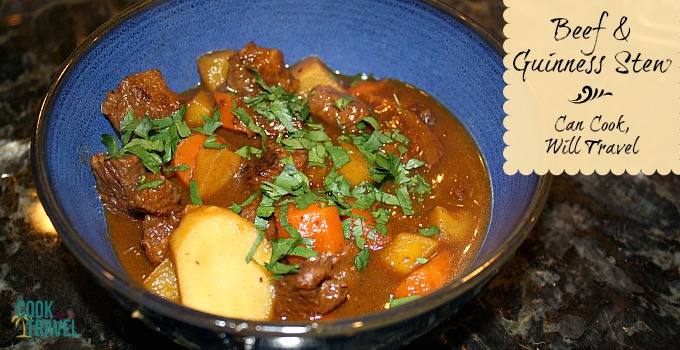 Beef and Guinness Stew – Looking for a hearty, filling stew to warm you up on St. Patty's Day? Perfect, then this one is for you!! So good with rich flavors from the Guinness and beef. #yum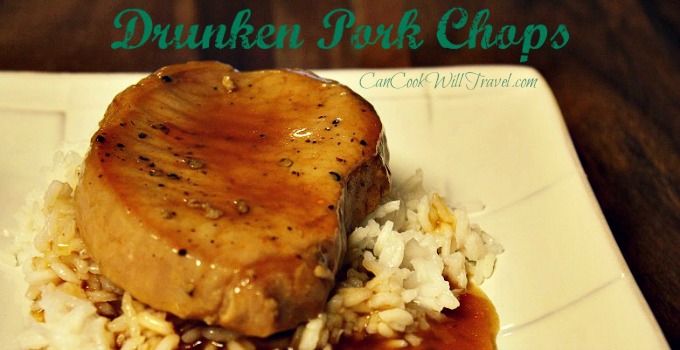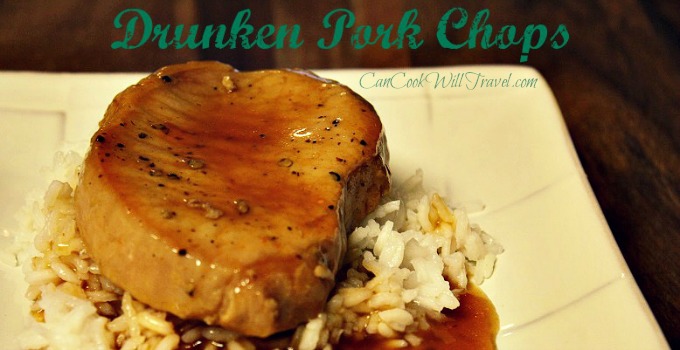 Drunken Pork Chops – Pork in a lovely ale sauce . . . I still dream/drool over this dish. Now THIS is how you should eat pork chops!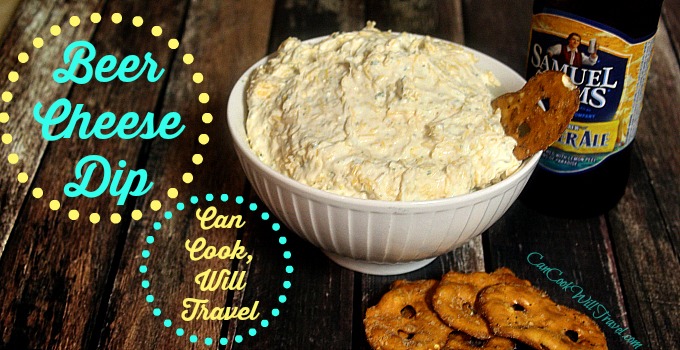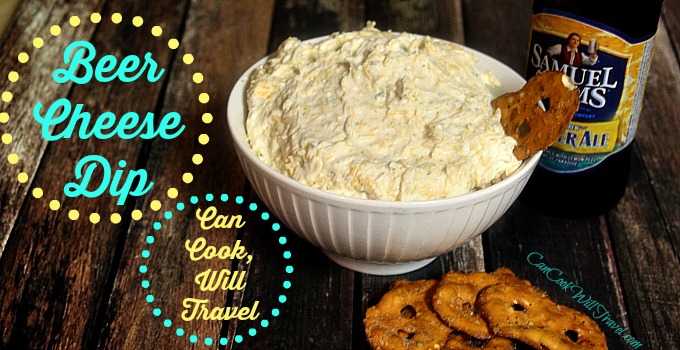 Beer Cheese Dip – I've yet to meet anyone who doesn't love this dip. It's light, chilled, and packed with cheesy flavor that gets a bit of added complexity from your favorite good beer.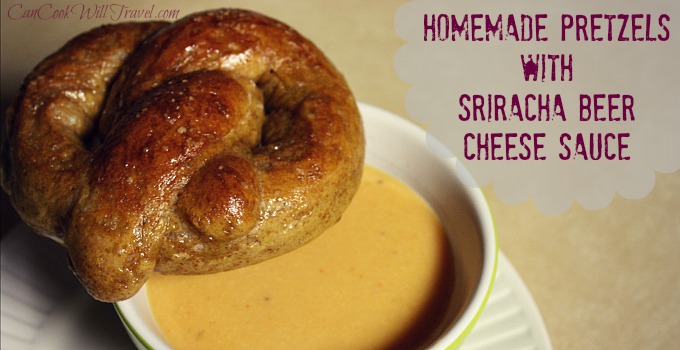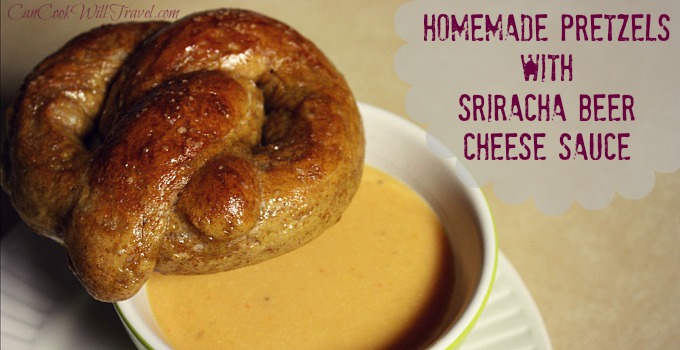 Pretzels with Sriracha Beer Cheese Sauce – When I served this to my dad last year, he loved it. So much so that he still talks about this spicy, cheesy sauce and homemade pretzels. It's a total winner! I really ought to make this one again soon!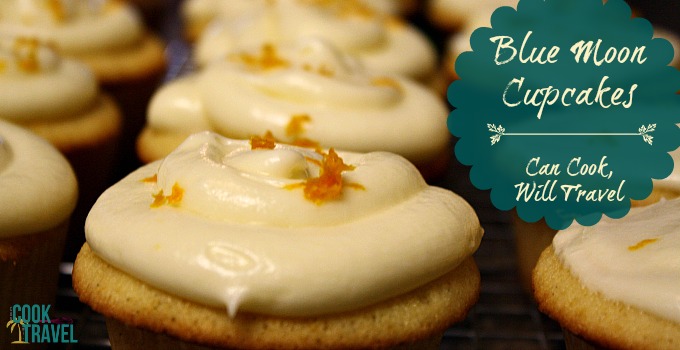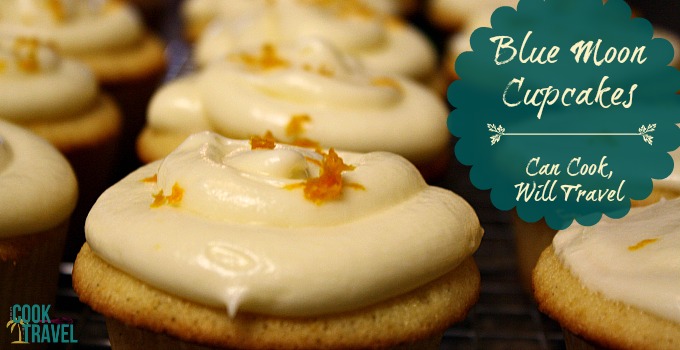 Blue Moon Cupcakes – To date, these might be my favorite cupcakes I've made. I mean, does it get any cooler than cupcakes made from Blue Moon?? Plus your favorite foodies will be drooling when they see them! I love being an adult!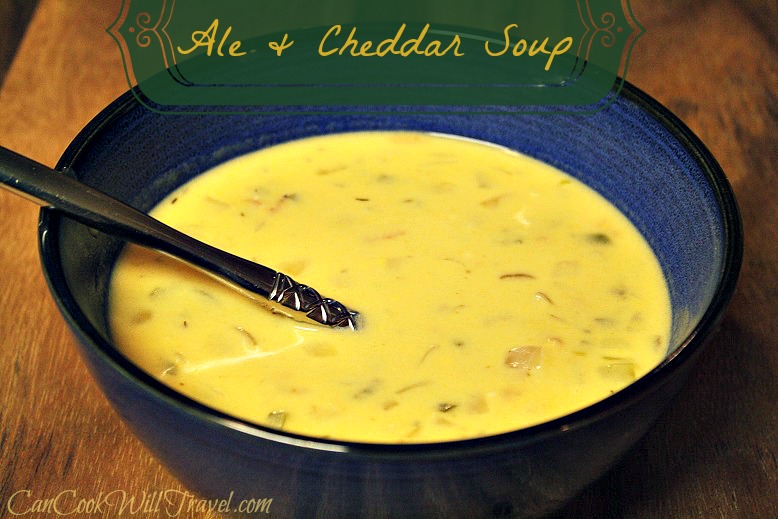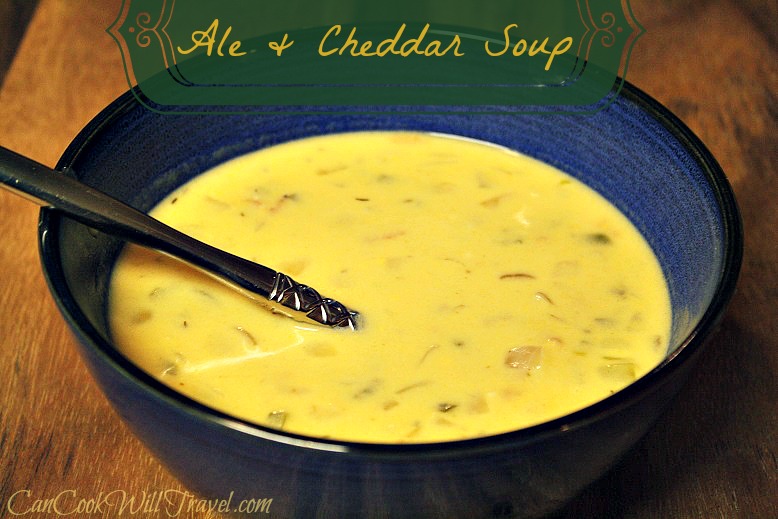 Ale & Cheddar Soup – Nothing says "take that cold weather" like an ale and cheddar soup, and this one is absolutely delicious!
Irish Whiskey:
Admittedly I don't reach for whiskey very often (or quite rarely). My tour through the Jameson Distillery in Dublin might have been the last time I drank whiskey, which is more years ago than I care to admit. But I'm always up for trying different liquors in dishes, especially baking with them. Here is an absolutely delightful brownie recipe featuring Irish Whiskey!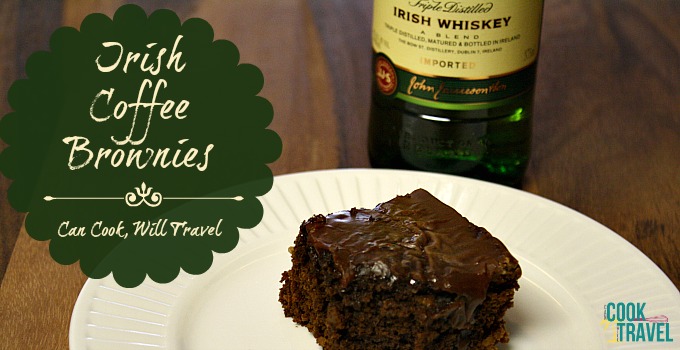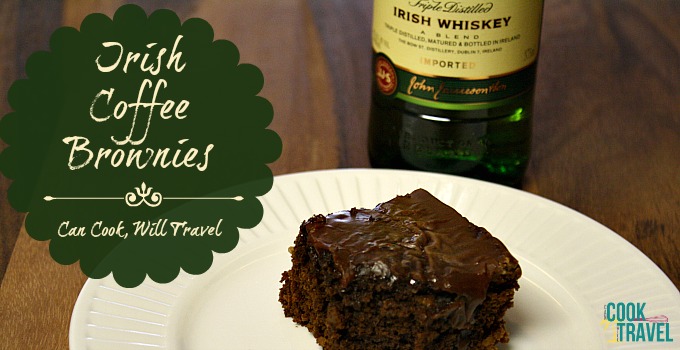 Irish Coffee Brownies – Full of chocolate-y goodness you expect in a brownie with a little added complexity from the Irish Whiskey that snuck into the batter. So good!!
I hope at this point you're seriously drooling and planning your St. Patty's Day feast with this list. Sweet and savory recipes abound in this list, and I'm happy to report that they are all delicious!! Hope you enjoy!
YOUR TURN: Let me know which of these dishes are going to make your St. Patrick's Day Recipes List.
Stay inspired & enjoy some green beer! Happy St. Patrick's Day!
~Kelli
0