Since it's March and St. Patty's Day is almost here, it felt only appropriate to feature some Irish music this week. After all, I'm part Irish and love music. As a teen of the '90s my inner fangirl geeked out a bit when I learned that The Corrs have a new album! If you aren't familiar with them, The Corrs are a group of 4 siblings from Ireland (3 sisters and a brother), and their music is this soothing folk/pop/rock sound that features great beats and string music. Plus they write and compose nearly all of their songs, which I really enjoy.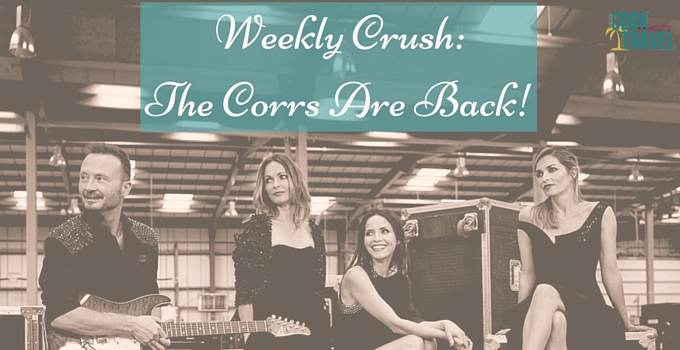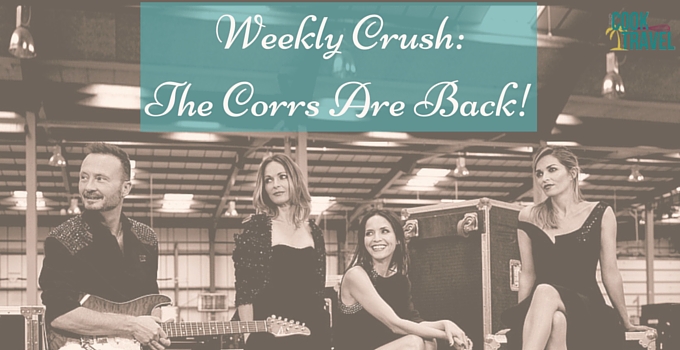 After listening to their latest album called White Light on repeat for a few months, I'm definitely crushing hard! If you're like me, then you may have grown up listening to "Runaway" from their album Forgiven, Not Forgotten in 1995. It was then featured on their Talk on Corners album, which is one I used to listen to over and over in high school and college. Another popular song was "Breathless" which was their biggest hit in the US from their In Blue album.
The Corrs have put out 6 albums now, but their one was a happy surprise for me since it had been 10 years (!!!) since their last album. In fact, when my sister told me that they had a new album, I made her repeat herself and then I did a little happy dance in my seat!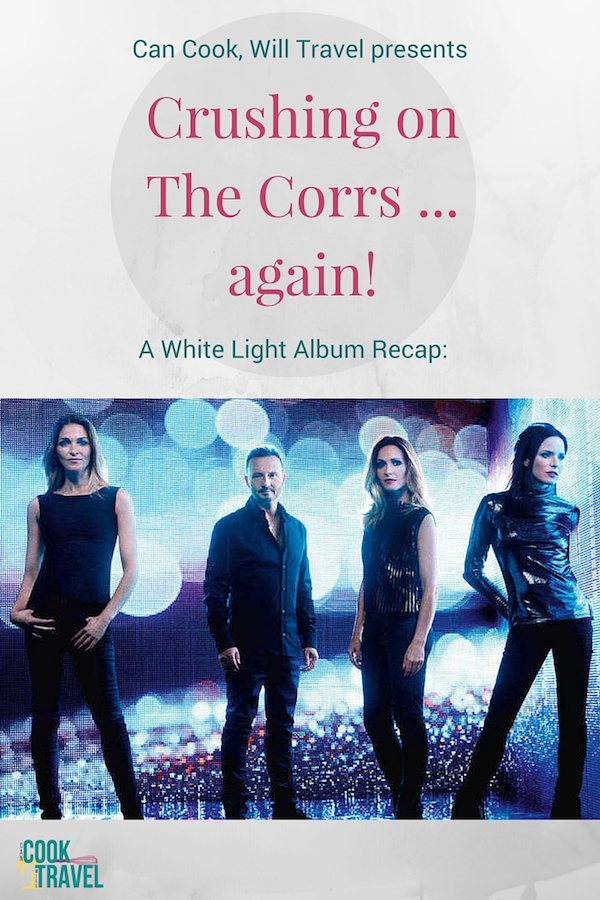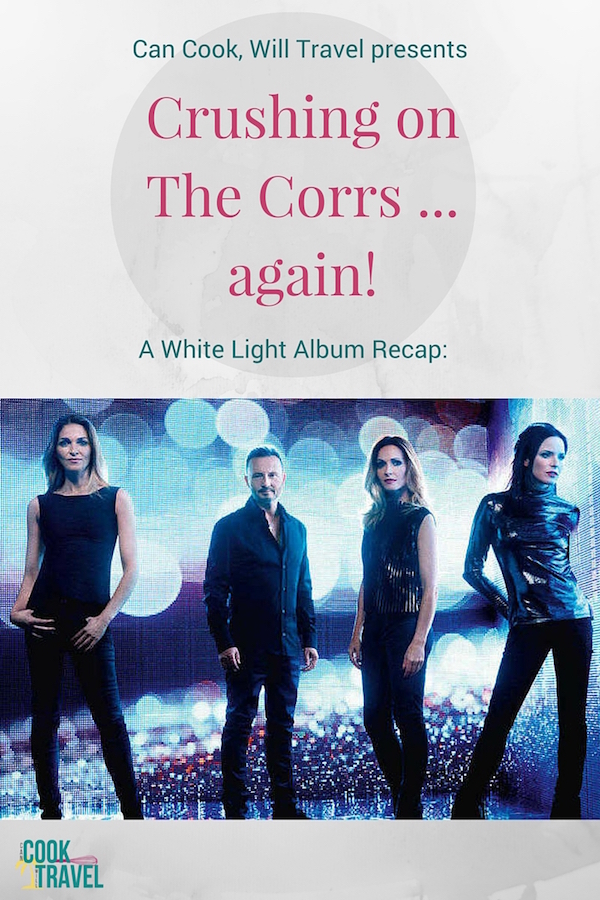 The Corrs' White Light Album Recap:
I Do What I Like – The album kicks off with a peppy, catchy number, which is always a great way to start.
Bring on the Night – This song slows down a little but still has a great beat, and is just that dreamy Corrs sounding song we know and love
White Light – an upbeat track that still has that classic, soothing harmony that we know, love, and expect from The Corrs.
Kiss of Life – this one is a romantic ballad
Unconditional – Unconditional picks the energy back up for this album and the chorus is nice and catchy
Strange Romance – this quiet, pleading tune is another romantic #.
Ellis Island – This might be one of my favorite songs on this album. It's simple as it starts off without a lot of musical fuss keeping it simple with a piano. And the subject of people's journeys to Ellis Island reminds us of the promise of a new, free land that America offered.
Gerry's Reel – This track is really where you start to feel the Irish influence of The Corrs' music. Immediately when it starts, I feel this urge to river dance! And there are actually no lyrics to this tune, just some background harmonizing and awesome strings.
Stay – An upbeat song with another catchy chorus that you can't help but sing along with.
Catch Me When I Fall – The album slows down again with this song. I really love how their slower tracks can be so haunting and emotional.
Harmony – From the instant this song begins, you feel like you've been transported to Ireland. So lovely!
With Me Stay – The final track is an acoustic version of Stay, and it's a perfect end to the album.
If you've been a fan for years (or decades) like me, then this album will not disappoint. It can be a bit haunting at times, has great beats throughout, and I love this group's harmony. And as the album progresses, the music becomes more infused with classic Irish qualities, which really just made me fall in love with it even more. I enjoy listening to this album as I work too for nice background music.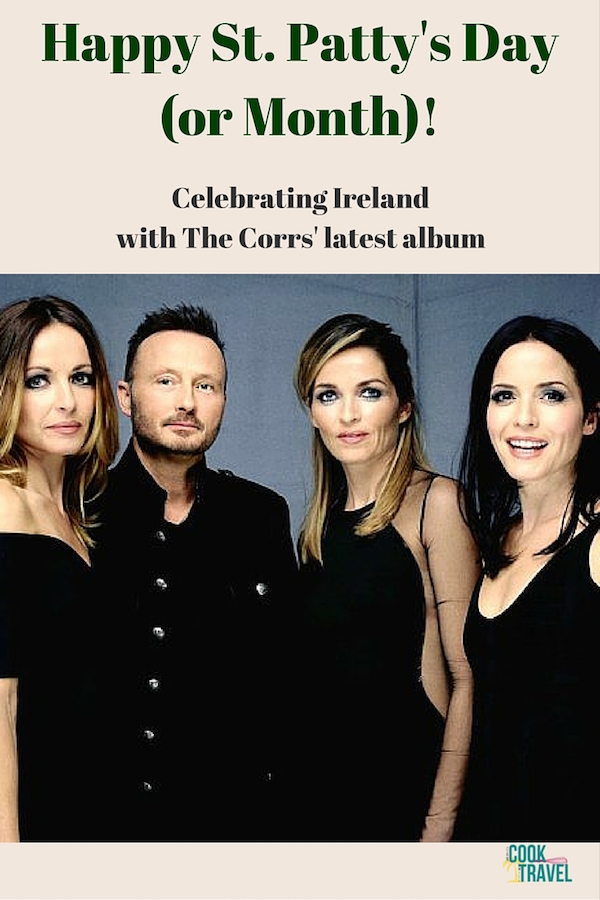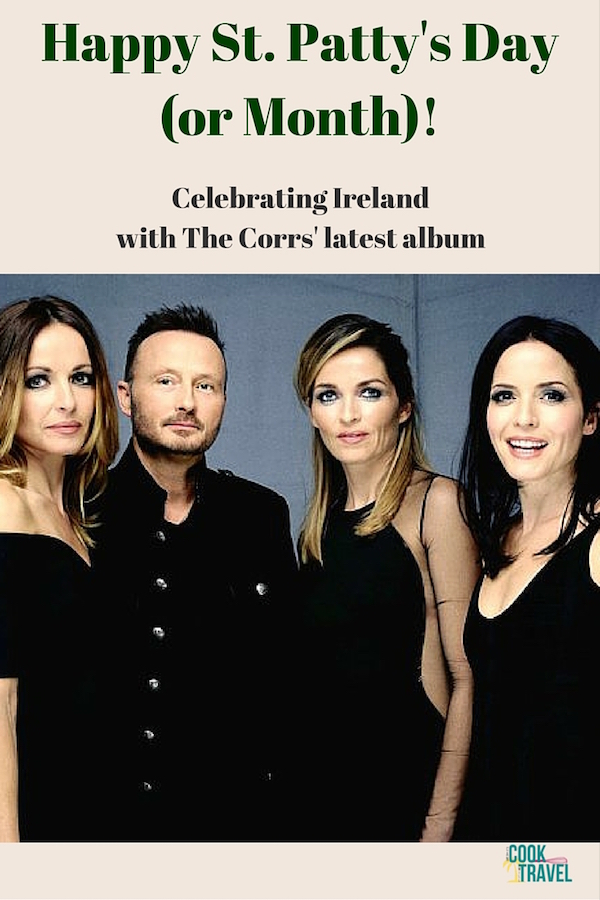 It's amazing to me what a big impact music can have in our lives. I can still remember hearing The Corrs' Runaway for the first time in the car of one of my friends and I just had to know who it was and what album it was, so I could go to the local music store and get the CD ASAP. I've loved them since that day.
Your Turn: Are you a fan of The Corrs from years ago or are you new to their music? Comment below and let me know!
Stay inspired & fill your life with great music!
~Kelli
0