I'm a fan of cabbage. Whether it is sautéed, steamed, or baked in a lovely casserole (insert cheese sauce here), cabbage is versatile and delicious. I believe just like its miniature friend the Brussels sprout, cabbage doesn't get the respect it deserves.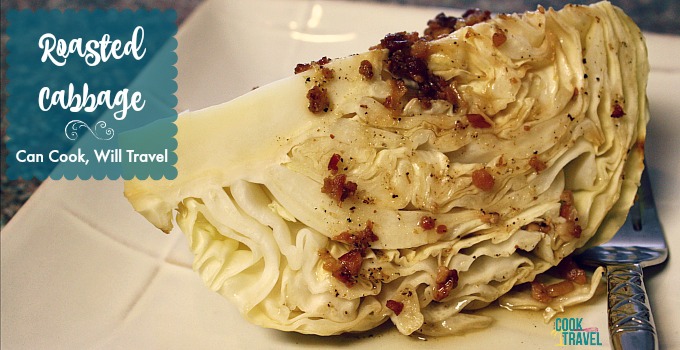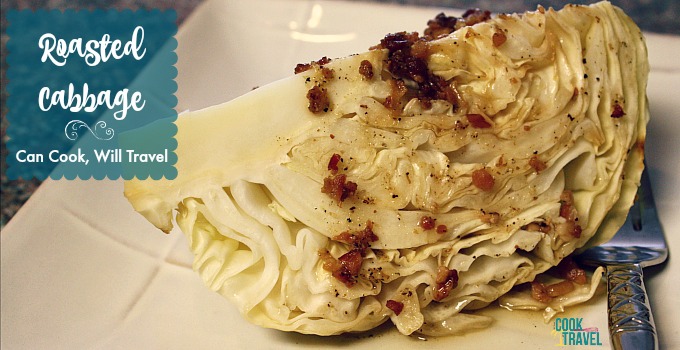 A few weeks ago I pinned a recipe for a roasted cabbage dish on Pinterest and was looking forward to giving it a try. What caught my eye was that it a) you just cut the head of cabbage in 4 wedges instead of chopping it up, b) the cabbage is roasted in the oven, and c) bacon bits are involved. I should have just stopped at bacon, right?!
This dish was super fast to put together. Just clean the cabbage and quarter it. Then the marinade gets thrown together (Worcestershire sauce, lemon juice, olive oil, bacon, salt and pepper). The wedges are placed on foil sheets and the marinade is divided between them. Finally, bake and enjoy!
You bake the cabbage for at least 20 minutes, or longer if you like cabbage more tender. I baked mine for 35-40 minutes, and it had a bit of a crunch but was just tender enough. Then I just cut up the the cabbage and seriously this was so delicious and flavorful thanks to the bacon and Worcestershire sauce! It doesn't get much easier than this.
I love this option to enjoy such an underused veggie! Click here for the recipe, step by step instructions, and nutritional information.
What I was cooking up a year ago: Hooray for Stuffed Shells!
Ooh, I loved this cooking week! This is a dish that I've made a couple of times now and it's so delicious! It's perfect for week nights and makes fabulous leftovers. Do yourself a favor and add these stuffed shells to your cooking rotation – so delish!!
0