Hip hip hooray, it's Fall!! I think Fall must be my favorite season, because this is 2 years in a row that I've written about it. In fact, I haven't ever had a post dedicated to a season other than Fall. Over the weekend, I started getting bit excited about my Fall favorites . . . you know, those quintessential Fall things. And that excitement inspired me to share them with you.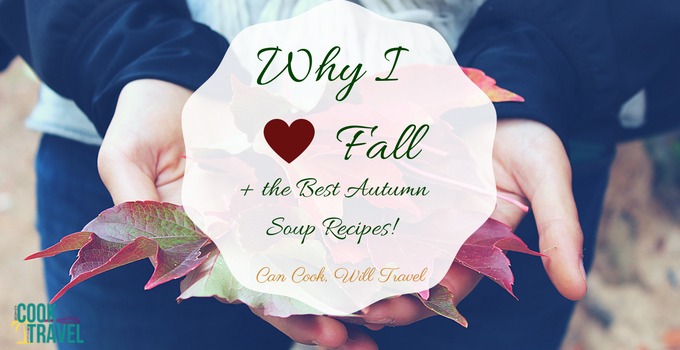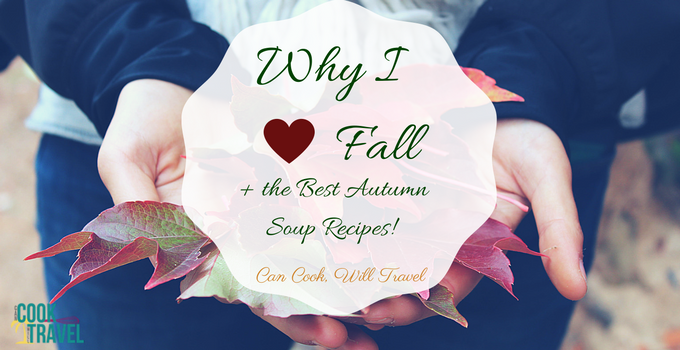 So from clothing to food and everything in between, here are my Fall Favorites: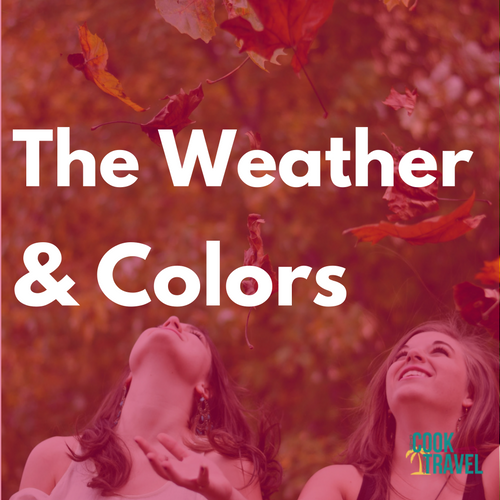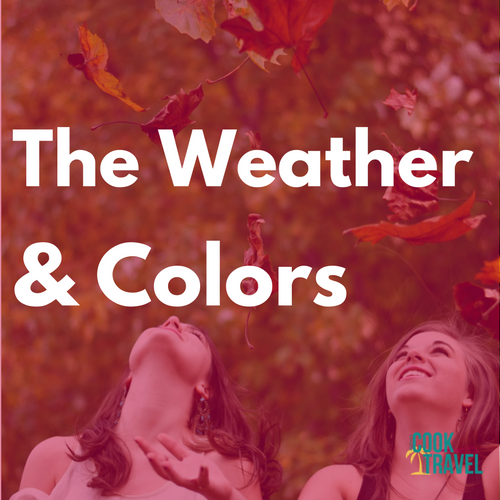 The Weather and Colors!
There's something about the bit of chill that comes on during Fall that I love. Maybe it's the first step outside as the cooler temperatures engulf you? But it's like it suddenly wakes you up a bit, puts a little pep in your step, and encourages you to move a bit more quickly.
By nature, I'm a fast walker. I attribute this to my long legs and constant rushing in college between classes across a very large university campus. Ever since then, my body has always felt like I'm in a rush. And I particular love when the weather is cool and prompts me to kick it into a higher gear to warm up. Plus the colors are absolutely stunning.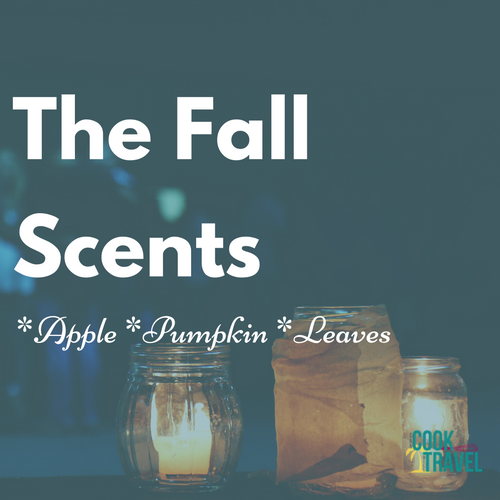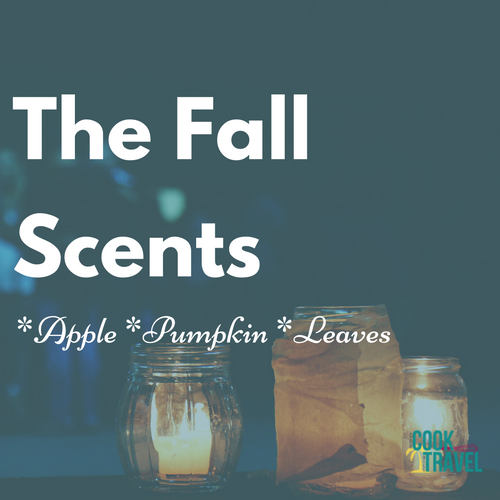 Fall scents:
I'm becoming a little obsessed with my scented candles recently. I was thinking how lovely it'd be for my apartment to be filled with lovely smells and figured I HAD to have some Fall candles stored away. Sure enough, I did!
Thanks to Bath and Body Works for creating some glorious scents. I think the Leaves scent is probably my favorite as it has faint hints of cider. Or maybe something caramel or apple related. In any case it just makes me feel happy to be home, which is great when you work from home and feel like you're there ALL THE TIME. Hey, at least it smells good here!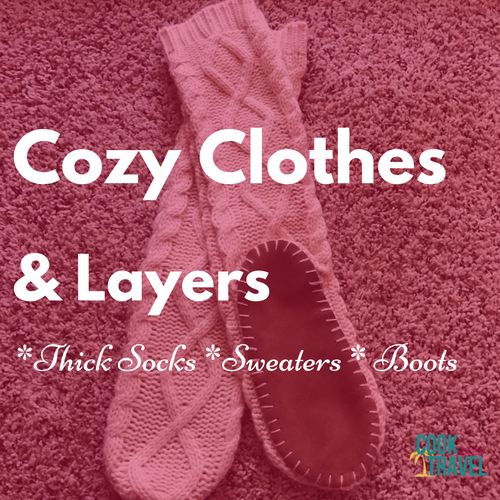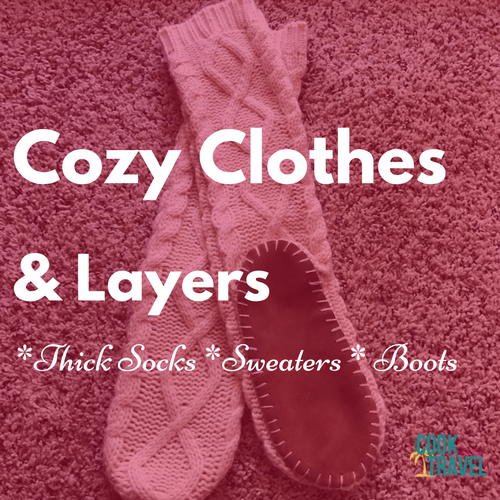 Cozy Clothes:
Speaking of cozy . . . last Christmas I bought my sister and I these adorable cable knit socks with leather soles on them, because they were so cute! I had completely forgotten about them until Saturday when I saw them in my dresser drawer. The instant I pulled them on, all I wanted to do was curl up on my couch and read. And that's exactly what I DID!
From cozy socks to sweaters, layers, and boot season, the cozy clothes absolutely are part of my Fall Favorites list!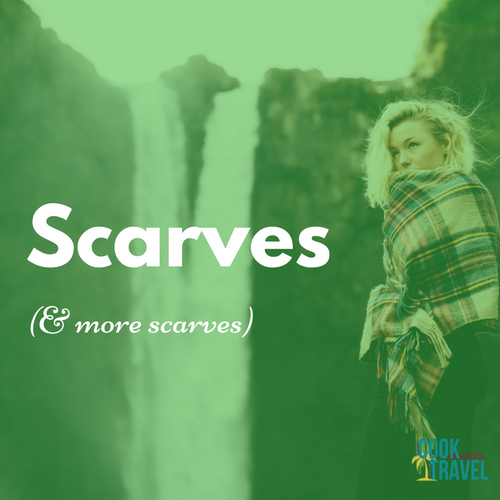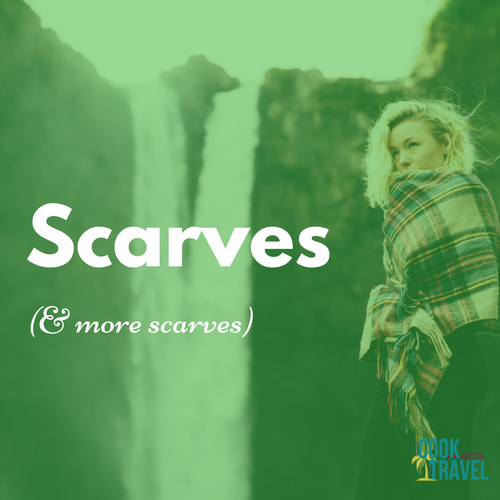 Scarves:
Over the past few years, I might have become a scarf-aholic. I have come to realize that I own a ton of scarves ranging from light and breezy to down right warm and cozy. So you can say I have quite the variety. When Fall comes around, I suddenly have a reason to start putting those scarves into a regular rotation.
It's probably that "I run cold" as I like to say that scarves are super appealing to me and easily make my Fall favorites list. I'm always under a blanket no matter the weather outside, so throwing on this accessory is a way for me to finally be able to stay warm wherever I go. Love that!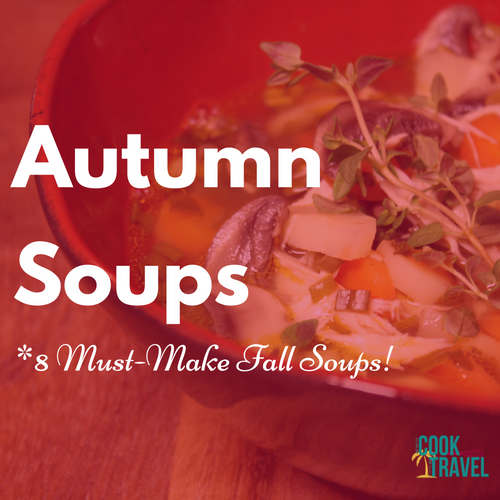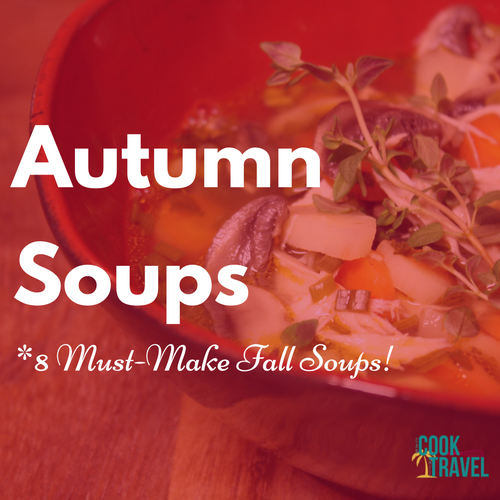 Soup:
Isn't soup the best? I like to say that soup is often like a big hug in a bowl. It warms you up from the inside out and every culture out there has its favorite soup recipes. And Fall is a chance for me to crave soup and not feel like a crazy person wanting it in the Summer. It's true that I could eat soup year round (and do), but again I run cold, so maybe that's why my body loves it so.
So in honor of Fall and the fact that I've made a TON of soups here since the beginning of Can Cook, Will Travel . . . I'm sharing my favorite go-to soups this season, so you can make yourself a big bowl of comfort.
Fall Favorite Soup Recipes!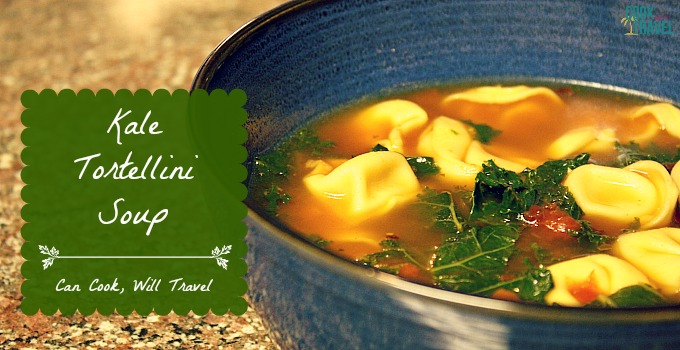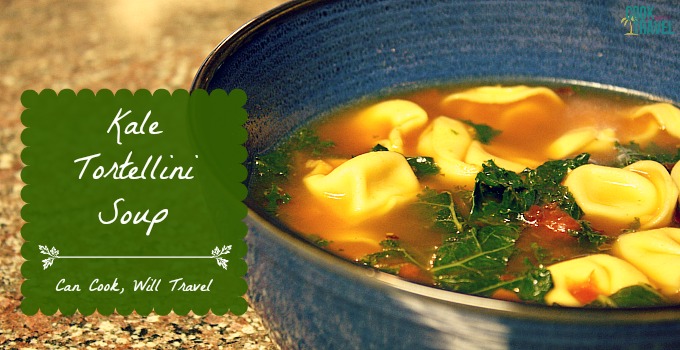 Le Sigh. I adore this brothy number because it's spicy and warms you up very quickly on a chilly day. Plus it's filled with pasta, which is always a good thing in my book! Oh and it's healthy with some kale and tomatoes in it. Such a great recipe!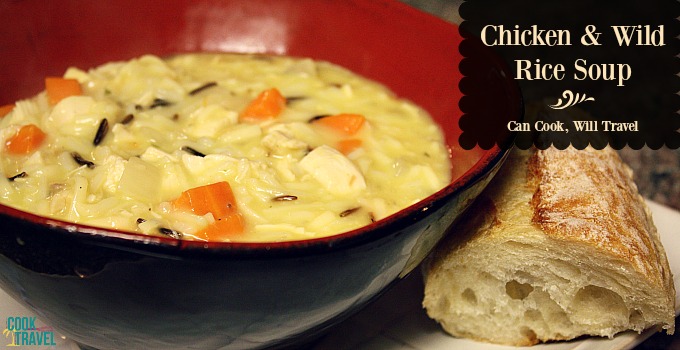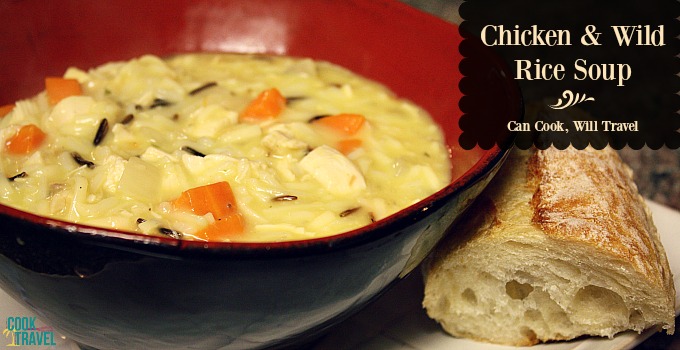 Oh dear me, this soup is one of my favorites! It's my go-to soup at Panera. When I realized that I could make it myself at home and it would taste EXACTLY like Panera's version, I was so thankful! Plus it's almost too easy to make for it to taste as good as it does! It's so great with a little baguette as well!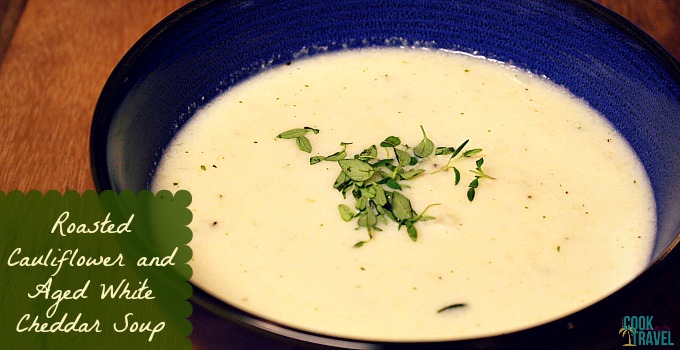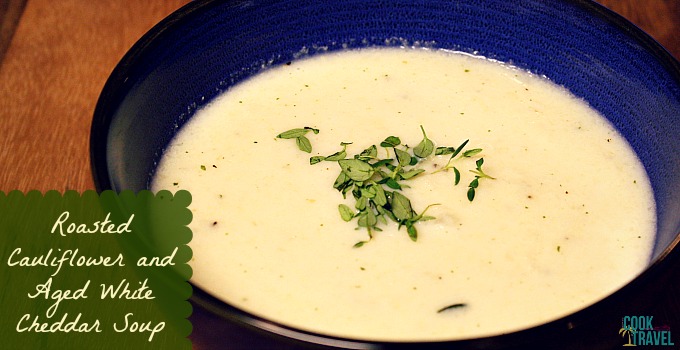 I love my carbs, especially in soups. So when I get the chance to add pasta, rice, or potatoes to a soup, I'll happily do it. But this roasted cauliflower soup is such a great way to have a lower carb soup recipe in your cooking arsenal. Plus the aged cheddar sends it off to another level of flavor goodness!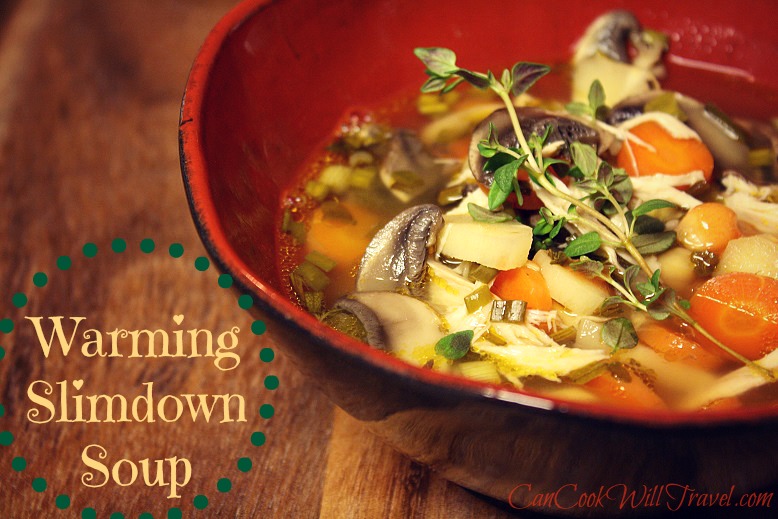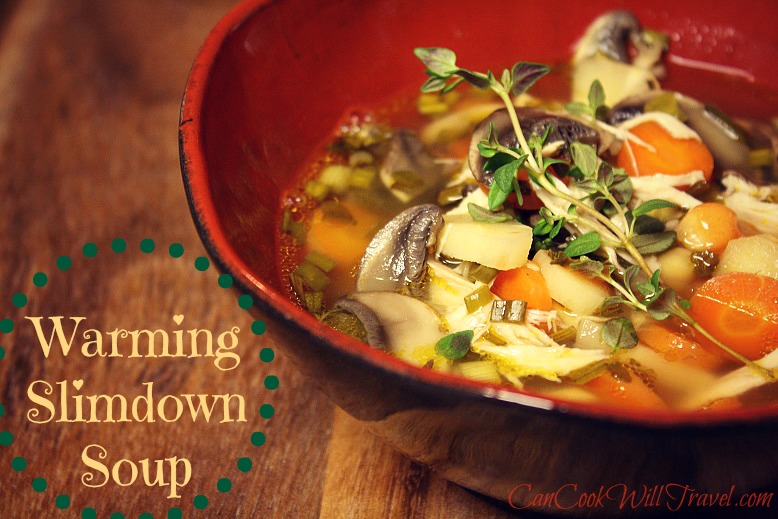 This one is similar to the first soup on this list, because it is this lovely broth filled bowl of goodness. Jam packed with healthy ingredients, there is not a single ounce of guilt to be had when enjoying this soup. Plus it's a crock-pot recipe, so you chop everything up, and forget about it until your home smells delightful. And yes, you'll definitely enjoy it!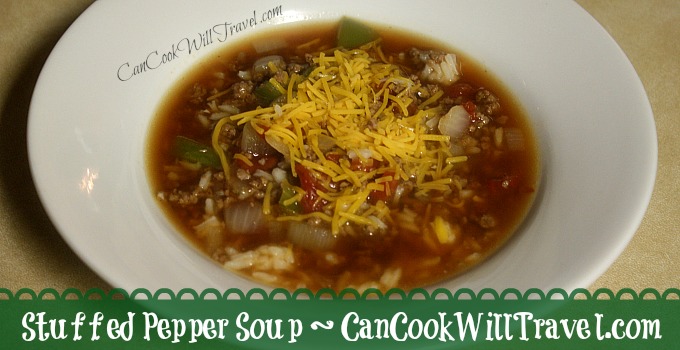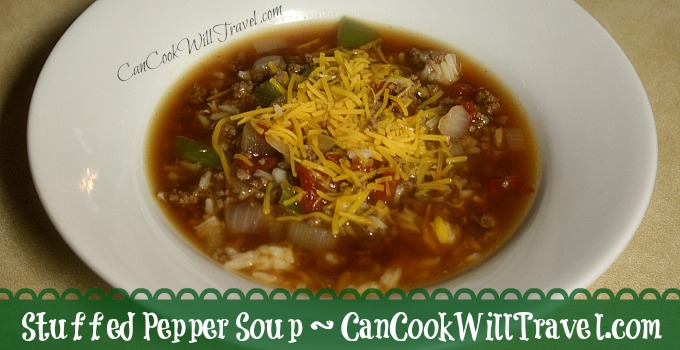 You can thank me later for sharing this recipe with you. It's one my sister and I were just chatting (and drooling) about. It's essentially all the loveliness of a stuffed pepper dish but in soup form. It's not a heavy soup with its broth base, but it's packed with beef and cabbage and crazy good flavors that will have you dreaming about the next time you can enjoy it!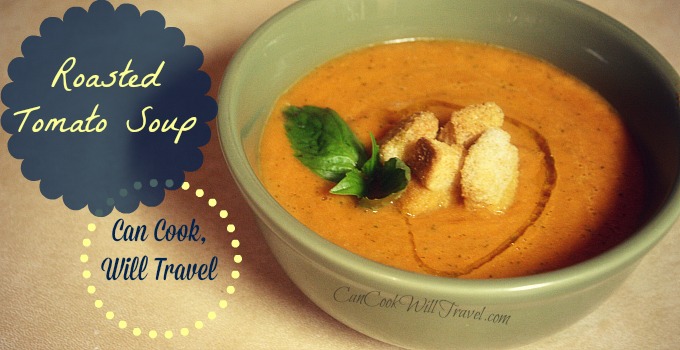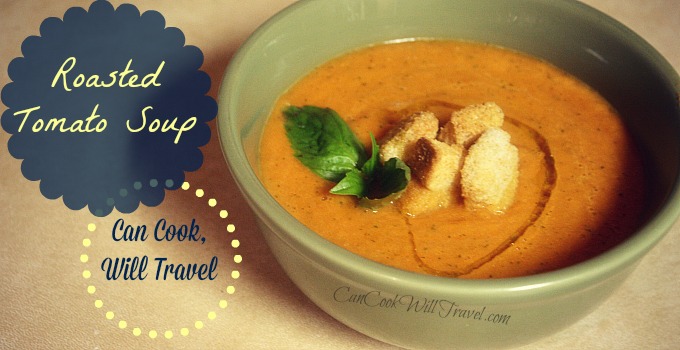 I always thought that homemade tomato basil soup would be a bit labor intensive and something you can only pull off at certain times of the year. But this recipe has you roasting canned tomatoes and elevating them from something dull to something truly fabulous. You won't even realize how simple this was to make as you're enjoying it.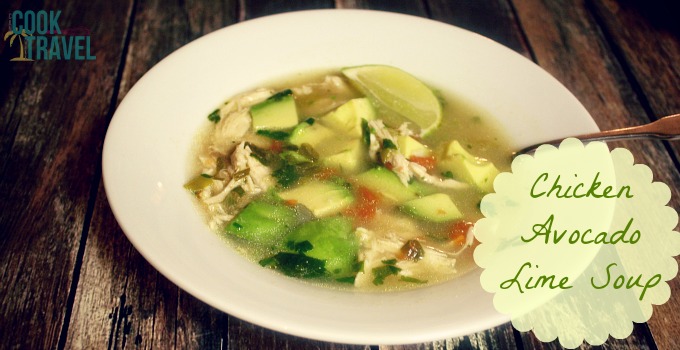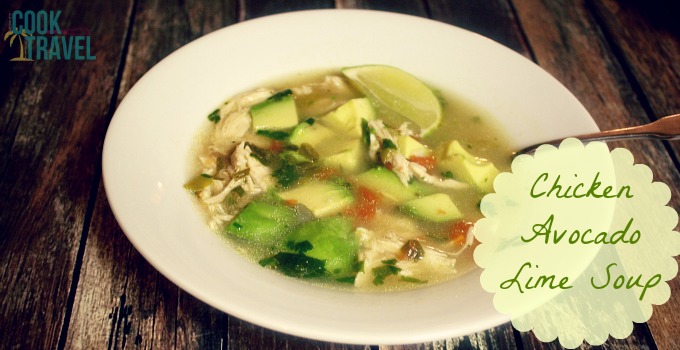 OMG, this soup is really good! It's this lovely balance of flavors that sends this soup over the edge for me. Also no rice, pasta or potatoes are found, so you know it must be seriously good to make my list! To me it's the heat of the jalapeños, creaminess of the avocado, and the brightness of the lime juice that make this soup extraordinary.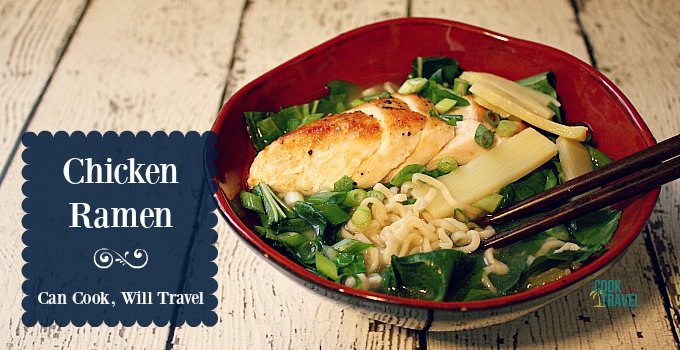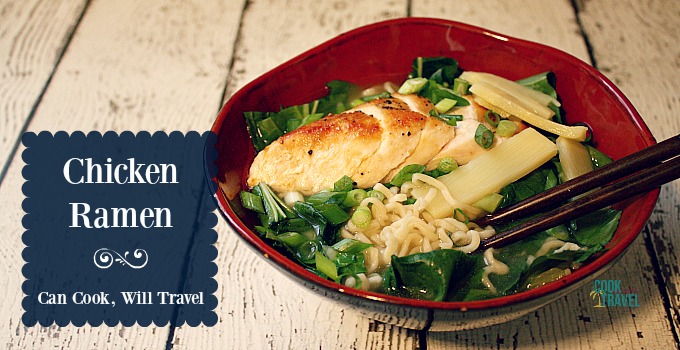 My most recent soup I made here had to make the list, because it was crazy good. I literally ate on it for 4 days straight, and probably could have kept going for a full week. I love how easily it comes together and what a cinch it is to eat leftover. Finally with the textures and a chance to practice eating with chopsticks, it's just a fun eating experience! These last 2 soups would totally be great when you're feeling under the weather as well!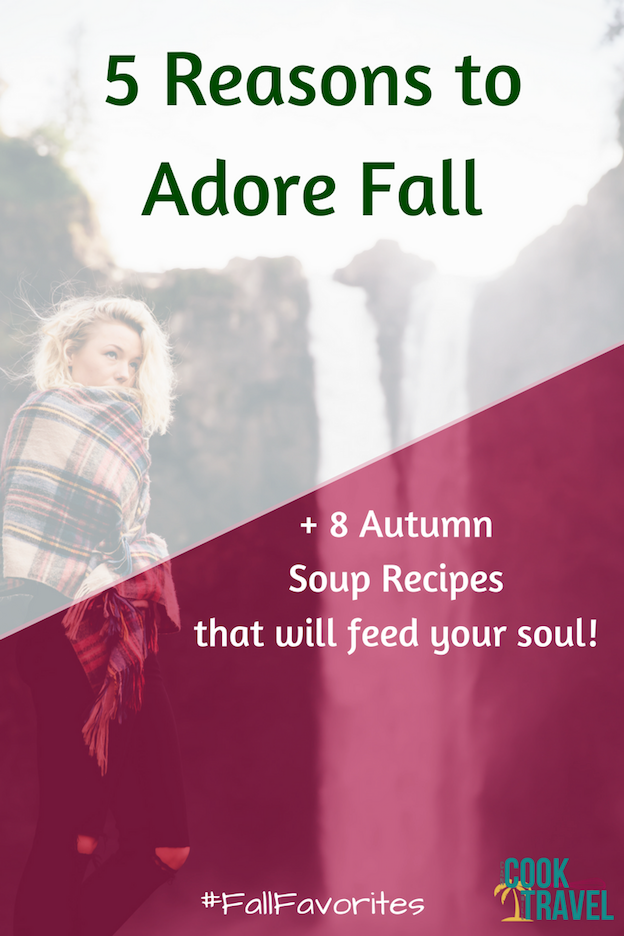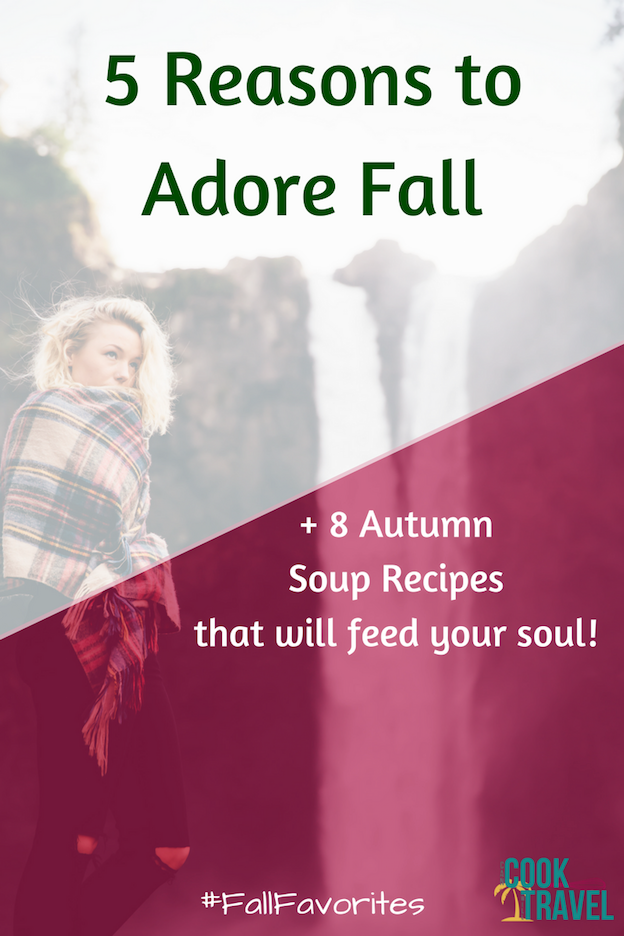 Well I hope I gave you a lot of food for thought, literally, with these soup recipes, and with all of my Fall Favorites for this year's Fall feature! This is such a wonderful time of the year with football season, bonfires, pumpkin patches, and apple & pumpkin everything surrounding us. I hope you make some fun Fall memories this year!
Do you love Fall too? What are your Fall Favorites? Any that you share with me or any that didn't make my list that you absolutely love? I mean give me a good pumpkin spice latte any day, and I'm a happy girl! Comment below!
Stay inspired & go create some Fall memories!
~Kelli
0