This week I was really wanting soup, which is sort of odd I guess, because the temperatures were finally starting to warm up. I also had been wanting to make my own tomato soup from scratch for ages. And that's where Pinterest came in and a Roasted Tomato Basil Soup recipe popped up on my screen. It was a sign. And I have to give a shout out to the site The Tart Tart.  I can't wait to explore this blog more. The photography is really beautiful.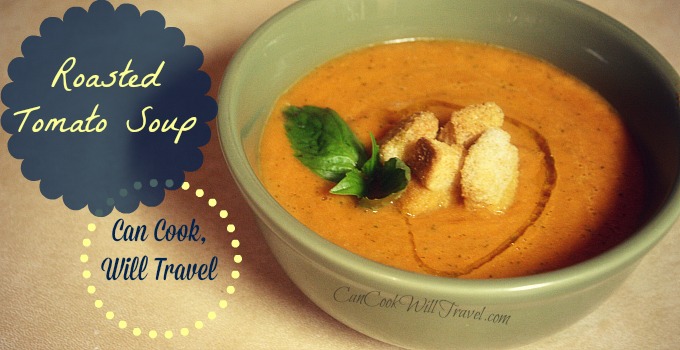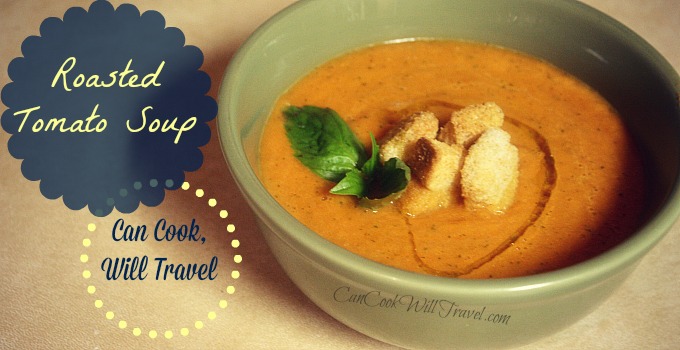 Forgive me if you love canned tomato soup, but I've just never been a fan. The consistency and favor is just blah and I've always opted for chicken noodle soup with my grilled cheese instead. But then one day my opinion on tomato soup changed. I used to work at a local art museum (more years ago than I care to admit), and it has this delightful cafe that my lovely friend, Robyn, runs. And one week the soup of the week was Tomato Basil Soup. Now Robyn had never steered me wrong with her cooking, and when she brought me a bowl of it, who was I to question it? After all, it was homemade and looked nothing like the canned variety. After one bite, I was officially sold on this delightful soup.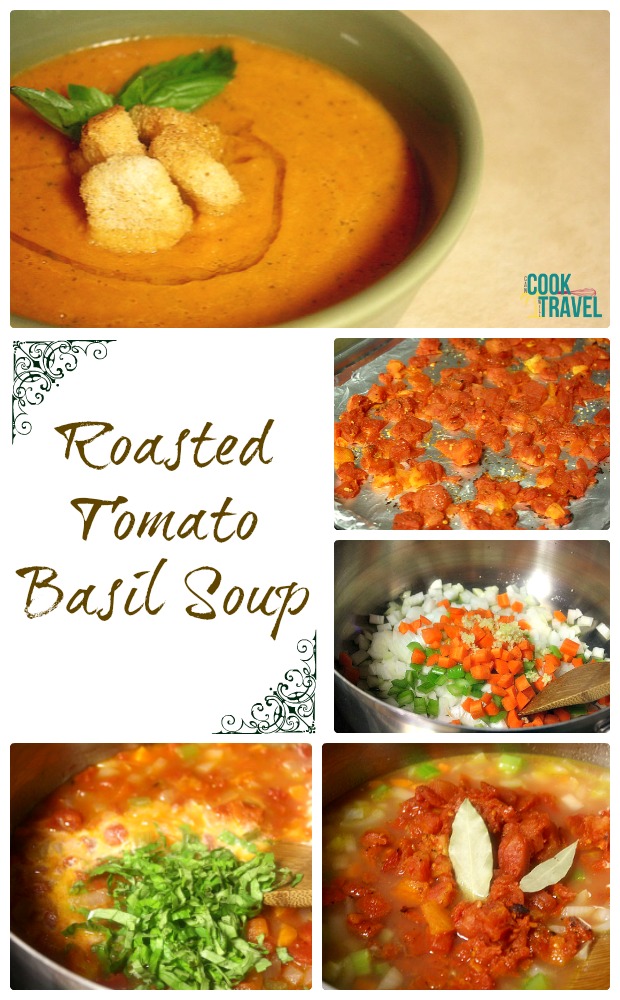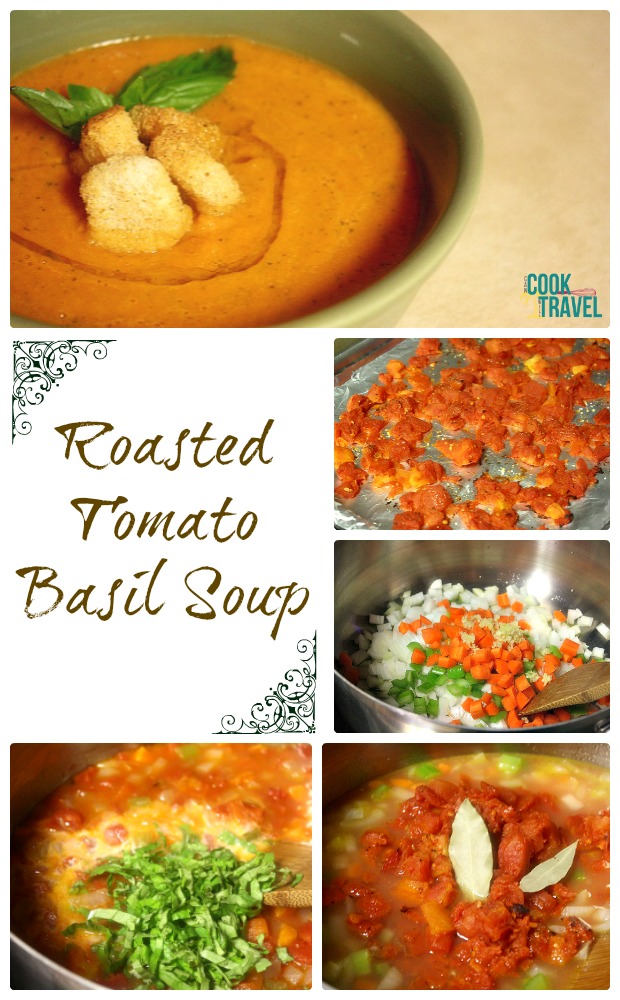 Fast forward to this week, and I realized that I've never made my own tomato soup from scratch. It was time. And this recipe couldn't be more simple, yet the flavors were anything but. First off, I used canned diced tomatoes (yes, canned!) and roasted them (minus the juice) in the oven until they started to caramelize.
While the tomatoes baked, I cooked the perfect base to nearly any soup consisting of onions, celery, carrots and garlic until the veggies started to get tender. Then just add the tomato juice, roasted tomatoes, chicken broth, and a couple of bay leaves and simmer away. Finally add some fresh basil and milk or cream (I used half and half), and then blend with an immersion blender or else blend the soup in batches in your blender.
That's it, you're done. I topped mine with a drizzle of olive oil (or basil-flavored olive oil is fab too) and then your favorite croutons and some fresh basil. Seriously this was so delightful! The basil throughout and the tomatoes being roasted plus the hint of garlic in every bite really made the soup stellar and the consistency was great. I'm also happy to report that the leftover soup reheats very well.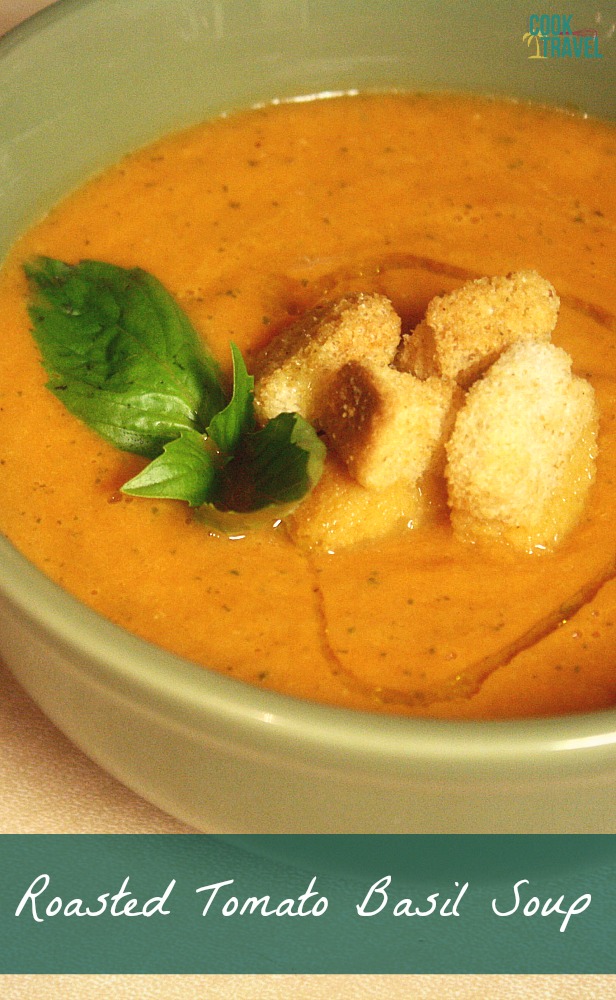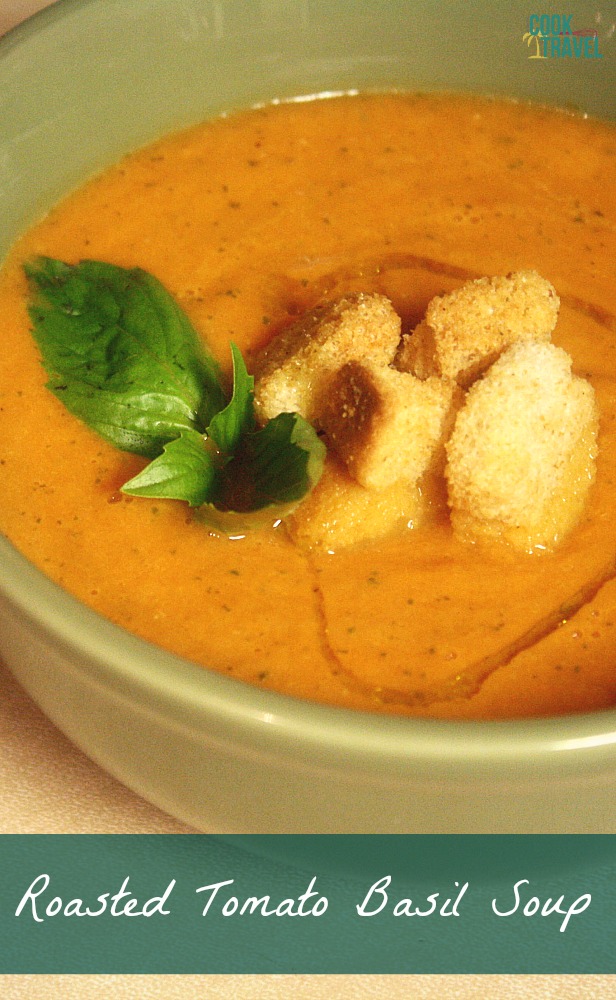 This Roasted Tomato Basil Soup recipe is calling for you to make it ASAP! Click away and you'll get the recipe along with step by step instructions. Happy blending!
A look back:
One year ago: Who Loves Stir Fry?! Time for Hot and Sour Stir-Fried Shrimp!
Two years ago: Learning to Love Salad – Part 11: Shaved Brussels Sprouts Salad
Three years ago: Cupcakes & Beer
Four years ago: Challenge: Souffle
0