So today has been a bit of an anomaly for January in the Midwest…it was in the 60's…Hallelujah!! However it has been freezing lately, so nothing says "Go away Winter" better than soup. And wow did this Stuffed Pepper Soup hit the spot.
I loved that it was a deconstructed stuffed pepper, and you can customize it and add whatever veggies you'd like. In this case, I kept it pretty traditional with lean ground beef, tomatoes, onions, garlic and green peppers (of course). What I loved was that this was such a quick meal for a week night too.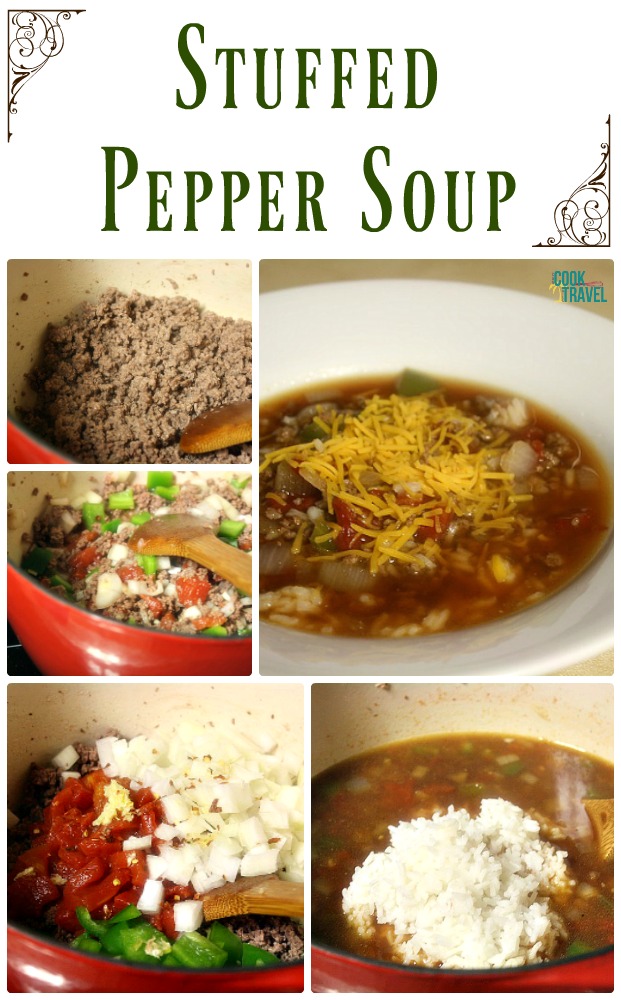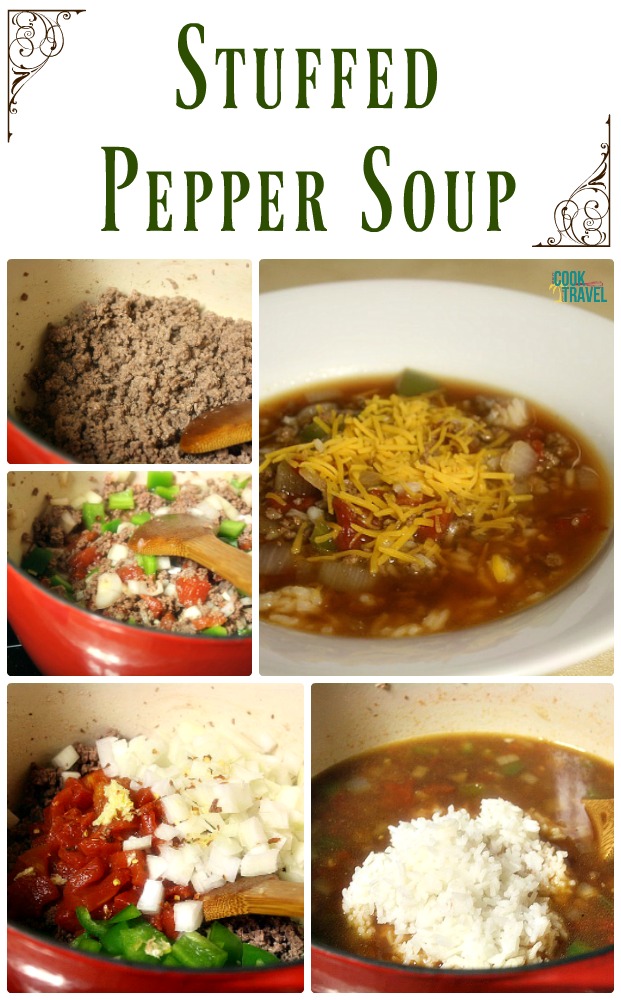 So just brown the beef and then add in the veggies and tomatoes until the onions and peppers are tender. I did add in some red pepper flakes because I couldn't resist. Then add beef broth or stock and heat the soup. Finish off the soup with some cooked rice and serve away. Finish the soup with cheddar cheese and hot sauce, and it's officially a hit!
Did I mention how easy this was to make? And I love a great one pot meal too. Plus this soup was super hearty, and just omit the rice to have a great low carb meal. The soup handles whatever toppings you'd add to a normal stuffed pepper, so that's why I opted for sharp cheddar cheese. And well I do love my spices, so a few dashes of Jalapeno Tobasco sauce added the perfect amount of kick.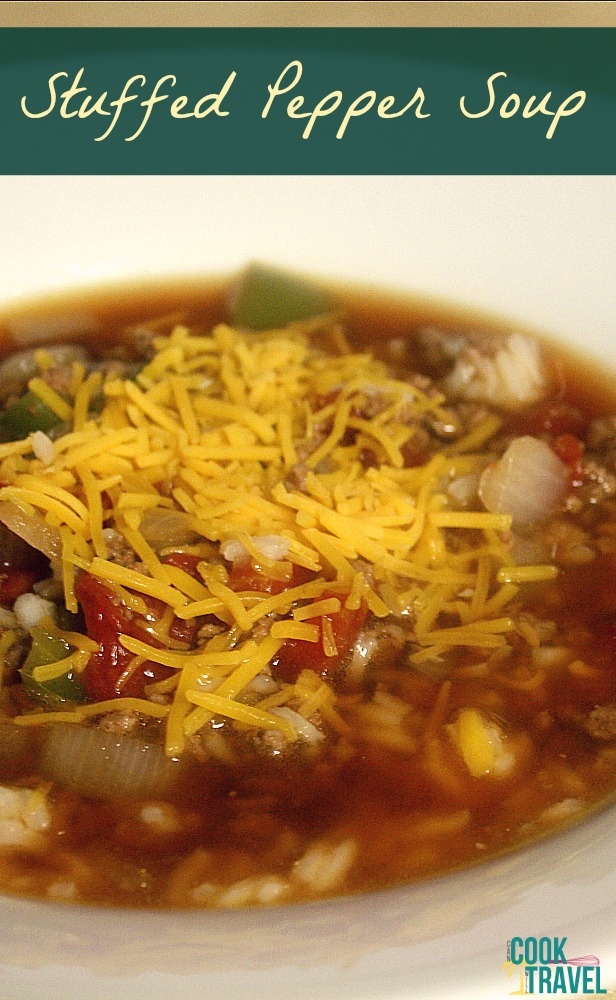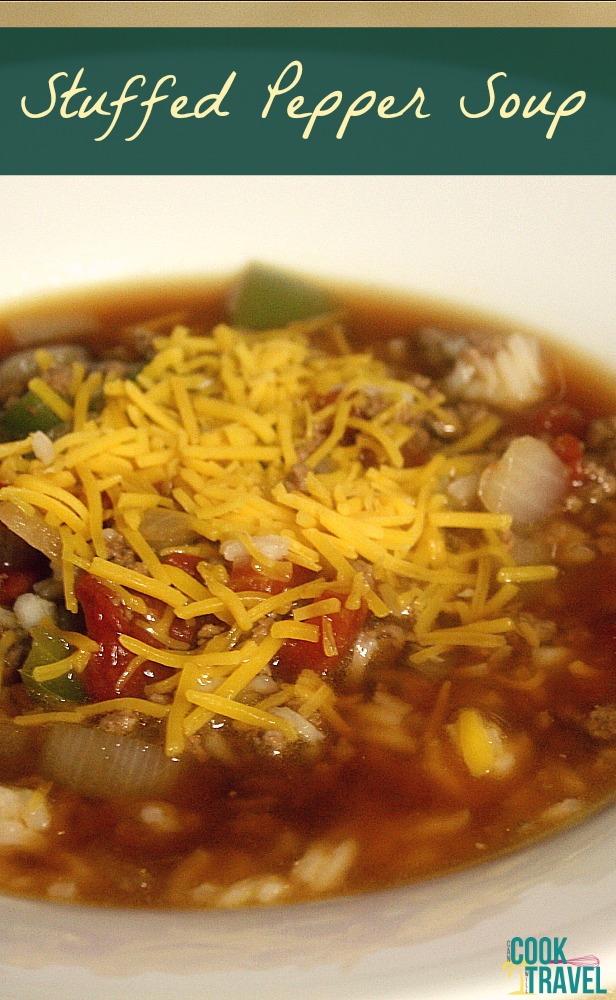 I seriously can't wait for you to try this soup for yourself. It's so delicious and you can totally make it fit your diet! Hope you enjoy!
Click here for the Stuffed Pepper Soup recipe and step by step instructions…you know you wanna!
A look back:
One year ago: Spicy Stir-Fry Baby Bok Choy Couldn't Be Easier
Two years ago: 3 Kinds of Goodness in 1 Dish – Gnocchi with Squash and Kale
Three years ago: Oooh, Smoky Corn Chowder!
Four years ago: Chicken and Dumplings…or Along Those Lines
0