How's your Summer going? Are you experiencing Olympics fever this week, like I am? I can't believe we're already a good way into August. This Summer has flown by faster than about any Summer that I can remember. I've been a traveling fool, some for work and most for play, which is a great thing. But I am definitely looking forward to getting a chance to settle in and not be on the go quite so much. And after sharing this month's Cookbook Love post, I felt like it was perfect timing to tell you what vegetable recipes I'm always crushing on.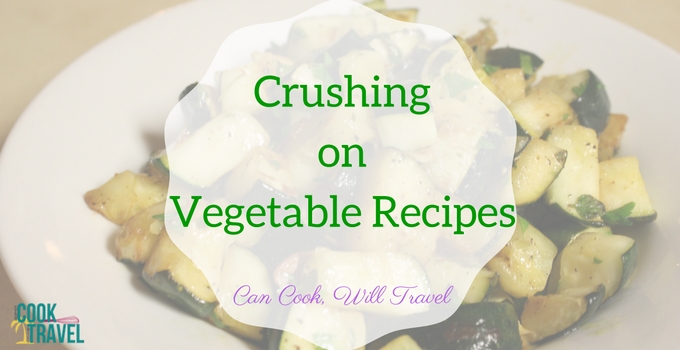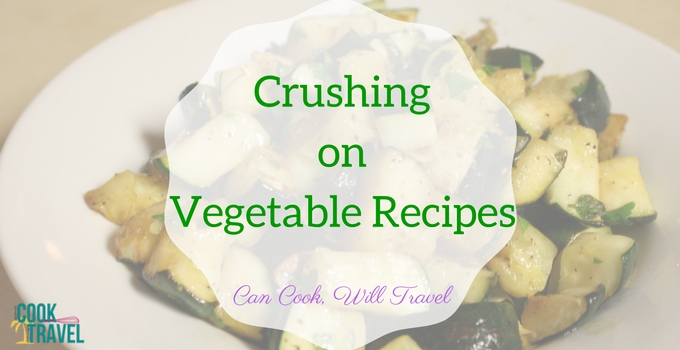 My body just craves veggies this time of year. When I started considering all of the vegetable recipes that I've cooked up on my blog, I had a hard time narrowing down my favorite recipes! There are soooo many crazy good dishes that I'm dying for you to try out, so I'm pretty excited to share these dishes.
Since there are so many vegetables in this gorgeous world of ours, I decided that I'd only feature one recipe per veggie. By far, the Brussels sprouts recipes were the most difficult to trim down to one favorite, but I managed. Haha!
So without further ado, let's dig into some of my absolute favorite vegetable recipes!

Broccoli:
Now I certainly could have gone with the ever popular and couldn't-be-easier Two-Ingredient Creamy Garlic Broccoli dish. But Cheesy Quinoa Broccoli Patties . . . well this is one recipe that I am suddenly remembering and realize I need to whip up again ASAP.
Not only is it a great, healthy option, but it's got a bit of cheddar cheese, which is always a big plus in my book. Packed with broccoli, quinoa, cheese, bread crumbs, onions, and egg and these patties are fabulous. Get a great crust on them, and dive in! Share them as a side to your favorite fish, chicken, or a salad. So good!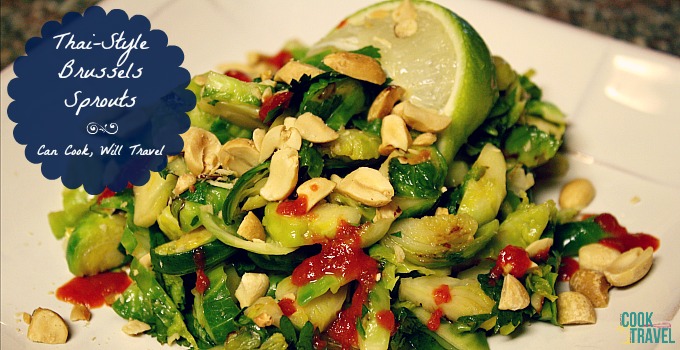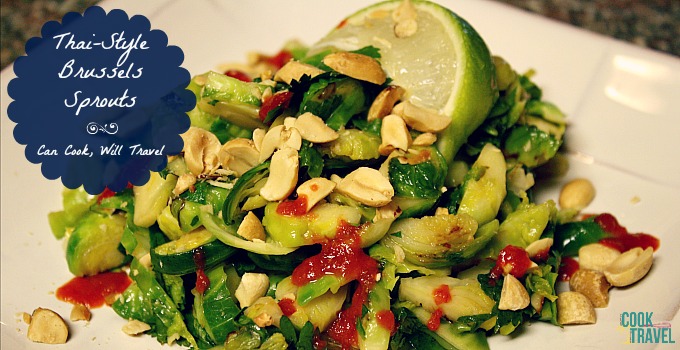 Brussels Sprouts:
I think it's because Brussels sprouts get such a bad rap, that I have made so many dishes featuring Brussels Sprouts. Thai-Style Brussels Sprouts absolutely stand out in my culinary arsenal. I've discovered over the years that I love cooking with Thai flavors and with the fish sauce, cilantro (yes, I'm slowly starting to like this herb), lime, and sriracha, it's such a fun flavor combo and jazzes up the sprouts. Yum!

Cauliflower:
I love cauliflower and particularly like how freaking versatile it is. From pizza crusts made of cauliflower to soups to roasting to baking, it's always good. And let me tell you that this Skinny Bang Bang Cauliflower Bites recipe is killer. It's baked, not fried. Score! And the spicy sauce gives it an added kick to make it a bit more interesting. This one was a total hit when I whipped it up. Definitely one to try!

Edamame:
I grew up on a farm, and I had soybeans (or edamame) growing in our back yard for years and I never knew how damn good they were! And I have liked to eat edamame when I'm out eating sushi, but making it myself was never on my radar. Until this Garlic and Ginger Edamame recipe came around, and I have to say that they are delightful with the garlic and ginger to really take them over the top. Oh and it couldn't be easier!

Radishes:
You tend to think of eating radishes raw, and they can definitely have a strong taste. But I may never eat them another way thanks to this Whole Roasted Radishes recipe. It's simple, and by roasting the radishes you get a much milder taste. These little beauties have surprised more than one person with how delicious they are. Actually, I think I'll go roast some right now.

Spaghetti Squash:
Oh this veggie is so fun, and if you're trying to cut pasta out of your diet, it's a great vegetable to start eating. In fact, I gave this a try by substituting spaghetti squash for pasta in this Spaghetti Squash Mac 'n Cheese dish. With a base of this cool squash and broccoli florets, it's already a lot healthier for you. I lightened up a traditional cheese sauce by using whole wheat flour and almond milk. Add some jalapeño tabasco to cut down on the sweetness from the milk and top with some Parmesan cheese and red pepper flakes, and this dish is a total winner!!

Spinach:
Popeye is about to be jealous of this Spinach with Feta and Pine Nuts dish. I know some of you were probably scarred by canned spinach, which I loved as a kid. But this is way more flavorful and a seriously healthy dish. Cook your onions, wilt your spinach, add lemon, pine nuts, and Feta and you're all set. I loved the addition of the lemon and Feta to the spinach. Spinach suddenly got a whole lot more exciting.

Zucchini:
I may have saved the best of the vegetable recipes for last. Oh holy moly is this Sautéed Zucchini with Toasted Garlic and Lime recipe one that you do not want to miss out on! I loved the techniques of bringing out the moisture in the zucchini so that it gets a great crust on it, toasting the garlic, and then there's the lime. I would have never put zucchini and lime together, but that's just stupid of me. This recipe is crazy good and will leave you wanting a whole lot more!
Now this is just the tip of the iceberg when it comes to seriously delicious vegetable recipes here at Can Cook, Will Travel. You are sure to find one from this list to start crushing on a bit. Whether you like spicy, cheesy, lemon-y, or garlic & lime heaven, there's definitely a dish for you!
I hope you found a vegetable recipe you've just got to try from this post. I'm happy to report that they are all absolutely stellar. Comment below with which ones you're eyeing!
Stay inspired & go eat your veggies!
~Kelli
0