I'm a breakfast addict. Is that even a thing? Well it is now! I love breakfast for all meals of the day, and when I try to skip breakfast it never goes well. I like to think I keep it pretty healthy at breakfast time, and I'm always on the lookout for a new breakfast recipe. Enter this Chia Oatmeal Breakfast Bowl.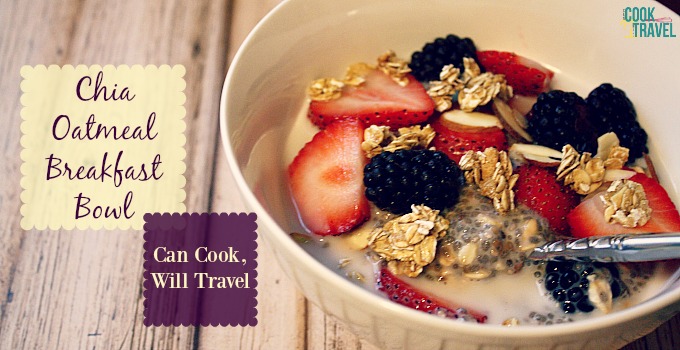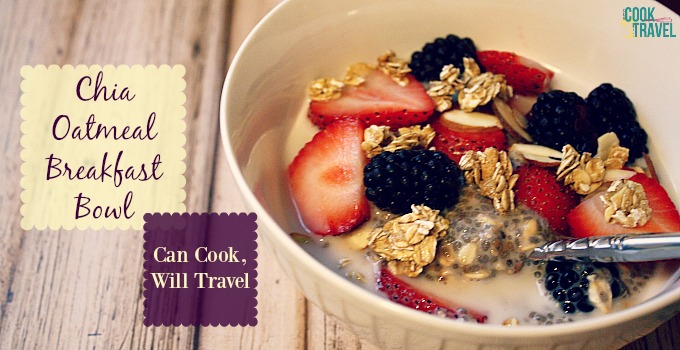 Maybe it's the Olympics that makes me want to be healthier. Okay yep, that's definitely it. You see these athletes who are absolutely dedicated and killing it in their sport, and it sure makes me feel like I need to be in shape. So eating healthy this month is absolutely on my radar.
Once again Pinterest pulls through both for inspiration but also a great recipe. This one comes from the blog The Little Epicurean. And the idea is like combining overnight oats with a chia seed pudding, both of which I love.
The Chia Oatmeal Breakfast Bowl couldn't be easier to make too. Just combine some old-fashioned oats, chia seeds, cacao nibs (you can get them in a good grocery store or even on Amazon), almond milk (or your favorite milk), and maple syrup to add a little sweetness.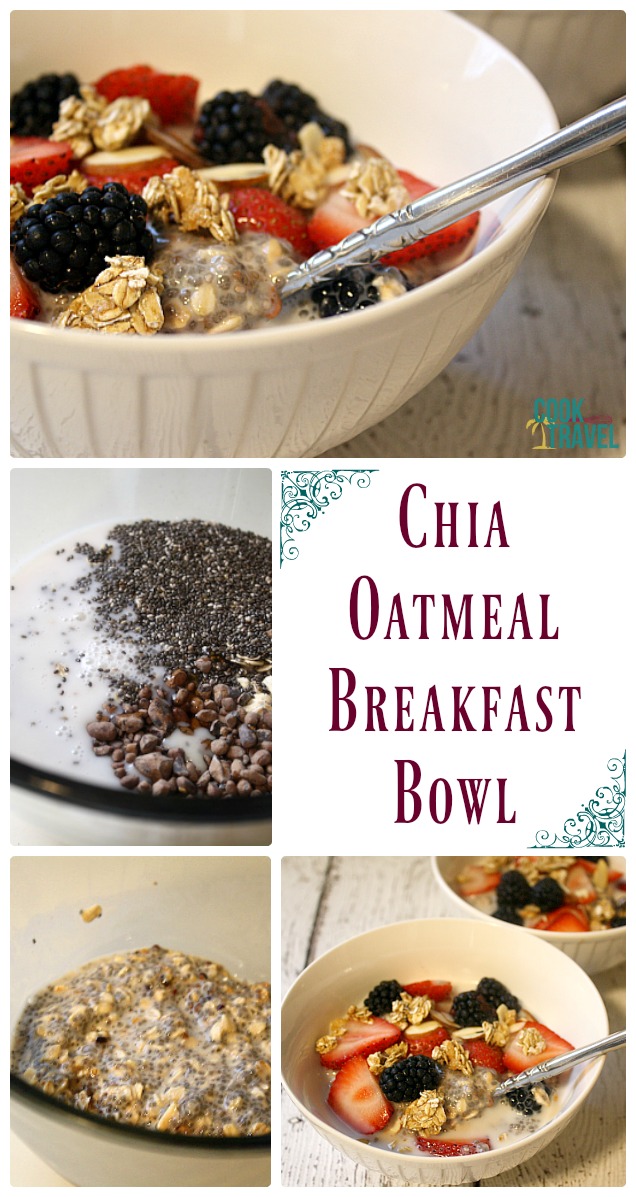 Stir it all together, pop it in the fridge for at least an hour. I let mine hang out in the fridge overnight, and it gives the breakfast bowl a chance to come together better. Then stir it together and add your favorite toppings. I went with some strawberries, blackberries, granola, and sliced almonds, because they added a nice sweetness and crunch.
If you're new to chia seeds, they look pretty normal in the container. But when they soak in liquid they plump up and really help to thicken up whatever you're making. So yep, they look a bit odd, but they don't really taste like anything and are crazy good for you.
I loved this Chia Oatmeal Breakfast Bowl. From the textures to the flavors, it's a great breakfast recipe. You've got a bit of crunch from the cacao nibs. Then I added some granola and sliced almonds that added more crunch. The overall flavor is pretty mild and just slightly sweet from the maple syrup. So adding some fresh berries gives a nice burst of natural sweetness as well.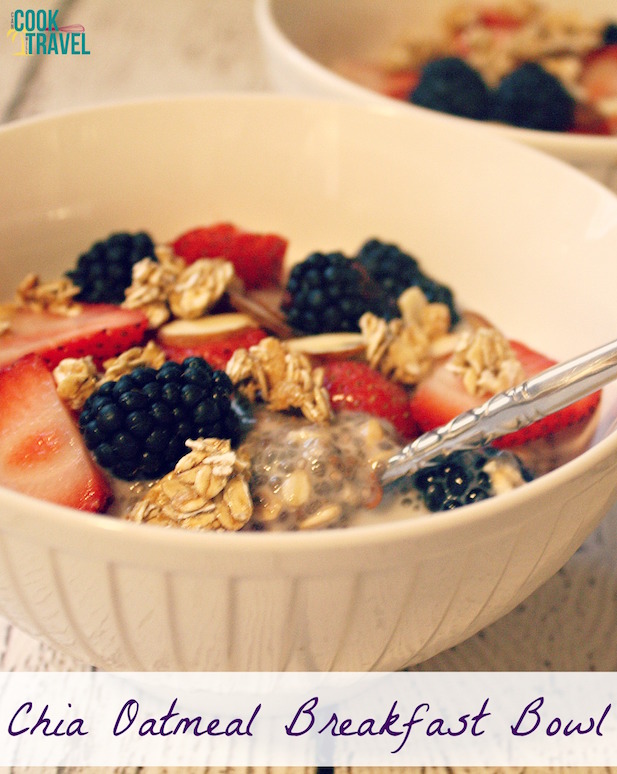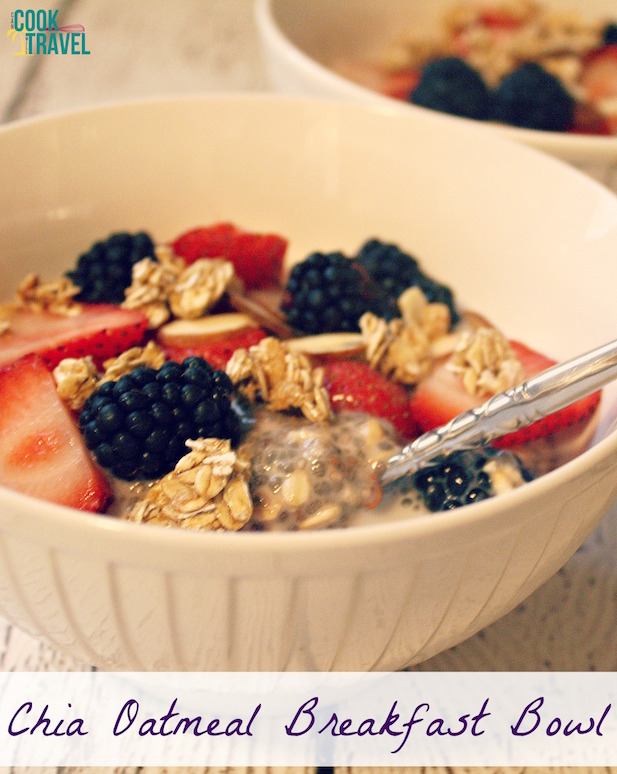 So next time you're looking for something fast to make for a healthy breakfast to avoid fast-food and unhealthy options, look no further. Check out this Chia Oatmeal Breakfast Bowl recipe, because you'll start your day off on the right foot! Click that link for the recipe and step by step instructions. Happy healthy eating!!
A look back:
One year ago: Peach, Brie, and Bourbon Onion Pizza = One Seriously Gourmet Pizza
Two years ago: Spicy Quinoa Crusted Chicken…Nom Nom Nom
Three years ago: Making Pizza Healthier with Eggplant Pizza
Four years ago: Low Cal Chocolate Muffins – Yes, You Read That Correctly!
Five years ago: Zucchini Makes Me Happy
0