Ah dip. Every damn year between Christmas and New Year's, I'm thinking about what yummy goodness I want to eat on New Year's Eve. And without a doubt, dip is always at the top of my list. Do you have any traditions on New Year's Eve or are you one of those fab people who always goes to a party to ring in the new year? I'm always the former, and so I stay in with my traditions. And this Crab Rangoon Dip may just become a new tradition.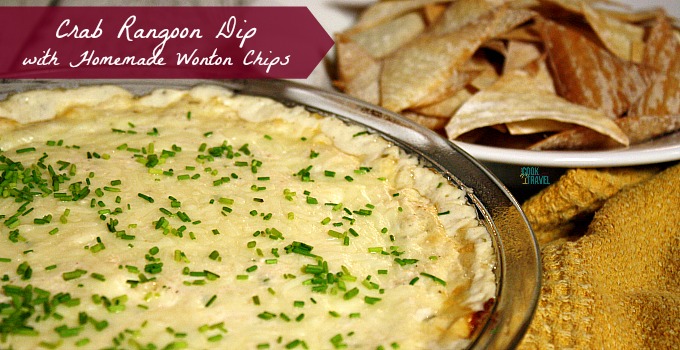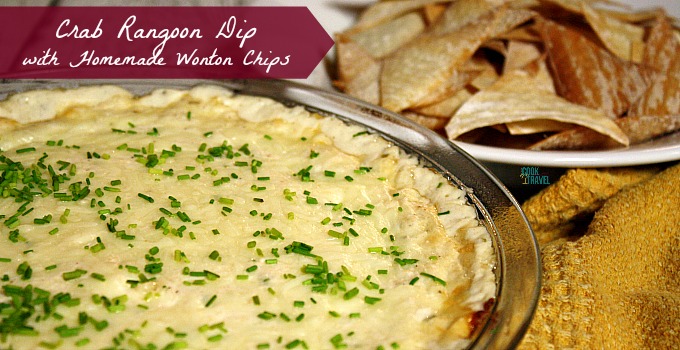 So my New Year's Eve traditions are pretty basic. First there's beer (usually some light variety and nothing fancy). Then it's just a whole lot of appetizers to nosh on all night. Dip is the key to a successful New Year's Eve, in my opinion. My favorite is always this lightened up spinach and artichoke dip. But dare I say that this Crab Rangoon dip is making it a tight race!
Another tradition is that I always watch "When Harry Met Sally" every New Year's Eve. I think I've been doing this since I was about junior high age. It's just the perfect movie to usher in a new year and shows how unexpected life can be but it'll all work out even if it takes a little longer than you want. But this year, I have a feeling it's going to be a bit tougher to watch. #RIPCarrieFisher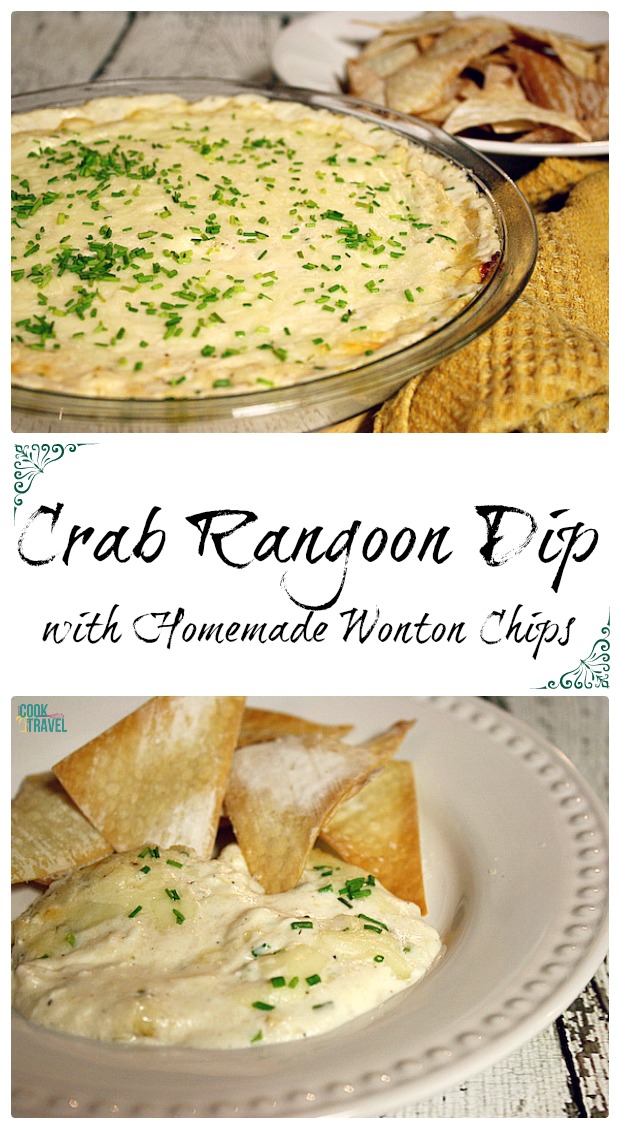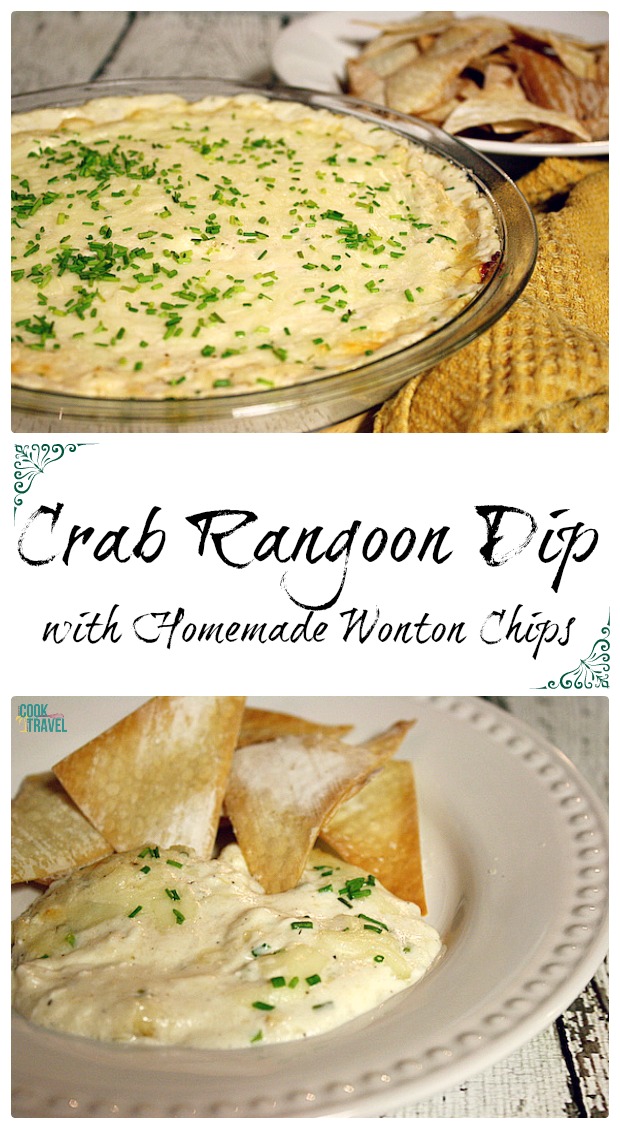 But back to this Crab Rangoon Dip! First off, dips are so great because they are usually super simple to make. And this dip was so easy that you also have time to make your own wonton chips. I made a couple of batches of wonton chips and they were a cinch to whip up. Just cut them into triangles, put them on a cookie sheet, spray with cooking spray and bake until they are golden and crispy. So yummy and they aren't fried!
So as the chips baked, the dip gets mixed up. It's a mix of mayo, sour cream, and several cheeses including cream cheese, Parmesan cheese, and mozzarella cheese. Already you know it'll be great! Add to that some chives, pepper, canned crab meat, garlic, and Worcestershire sauce. Before you know it, this dip is mixed up and ready to be baked. I couldn't find the perfect sized baking dish, so I used a glass pie plate and it worked pretty perfectly.
Bake the dip until it's bubbly and starting to brown. Top with more chives and devour! This dip is basically a deconstructed crab rangoon, and that just has to be a good thing. I'm sure of it! It smelled fantastic, and tasted just as good.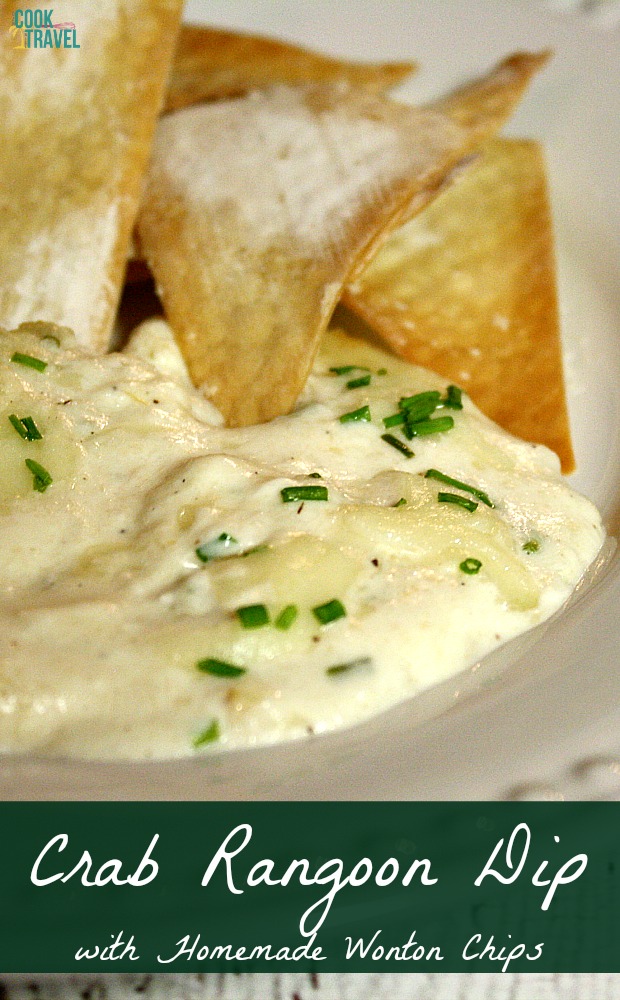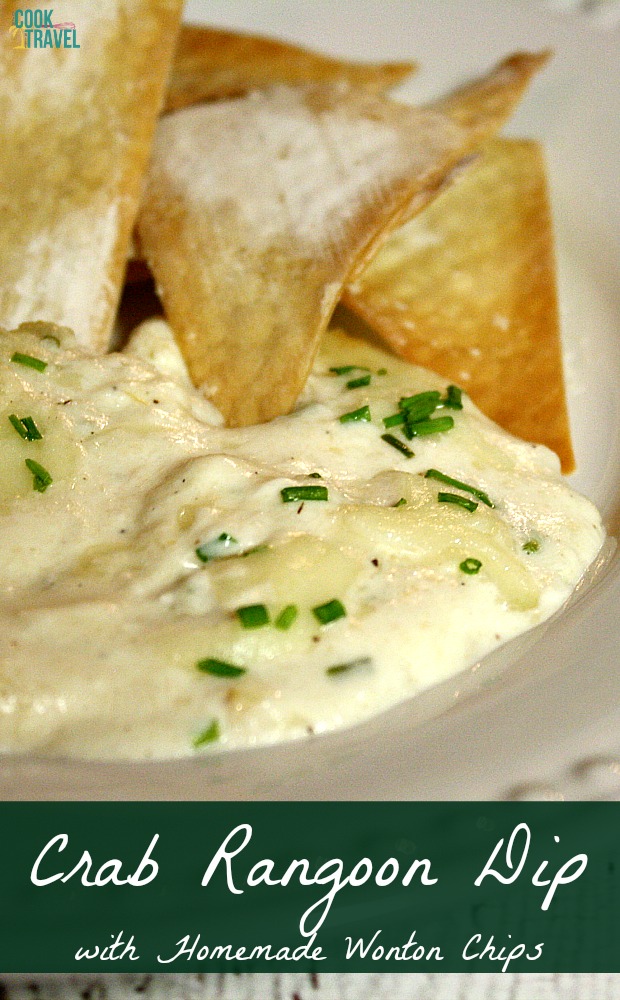 You get the light garlic flavors, gooey cheese, and the Worcestershire sauce adds this subtle flavor that takes the dip to a whole other level. You can eat it while it's still fairly hot and it's cheesy heaven. Or let it sit for 10 or 15 minutes so it can set a little and thicken up and then it's even more scoopable. Either way, I'm sure you'll be happy!
In fact, that spinach and artichoke dip I mentioned earlier with a little crab sounds delightful. I'm suddenly feeling quite inspired to crabify (new word?) other dips!
I know you'll love this Crab Rangoon Dip if you're a fan of this Chinese side, so be sure to click that link for the recipe and step by step instructions! Happy dipping!
A look back:
One year ago: Healthy Sticky Cinnamon Roll Batter Oatmeal . . . Yum!
Two years ago: Broccoli Parmesan Cheese Dip … Tis the Season, After All
Three years ago: Hot Buffalo Chicken Dip … It's Officially a Hit
Four years ago: Turkey Tetrazzini … The Only Way to Eat Leftover Turkey!
Five years ago: Bring on the Artichokes!
0