2013 was a tasty year in my world as I reflect back on my favorite recipes from 2013. Spicy flavors and comfort food seem to have been a prevailing theme, along with my continued journey to make myself actually enjoy salads. Last year I did a Best of 2012 post and really enjoyed recapping the year, and I definitely wanted to do that again. So I bring you a mighty tasty (albeit a bit lengthy) Best of 2013 list.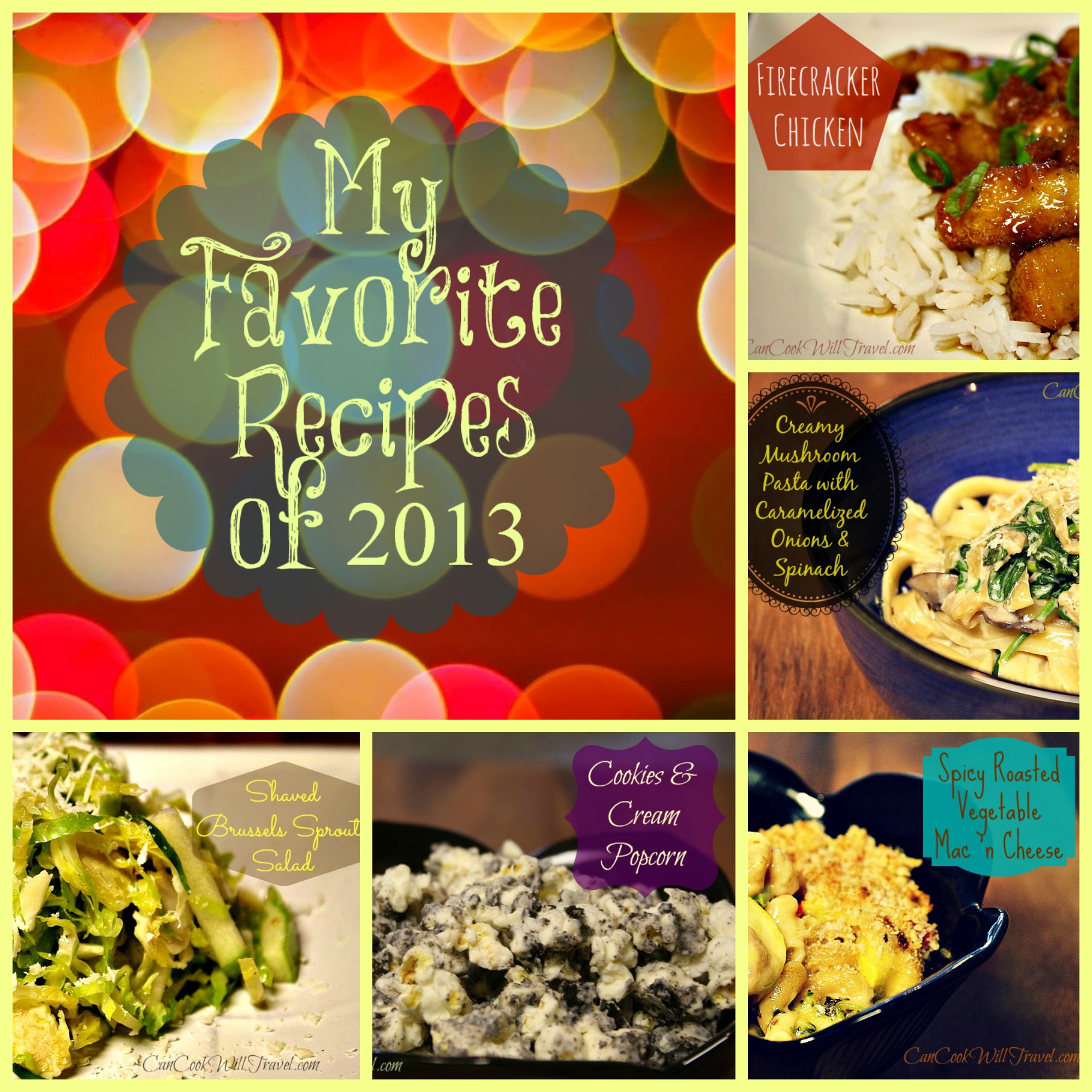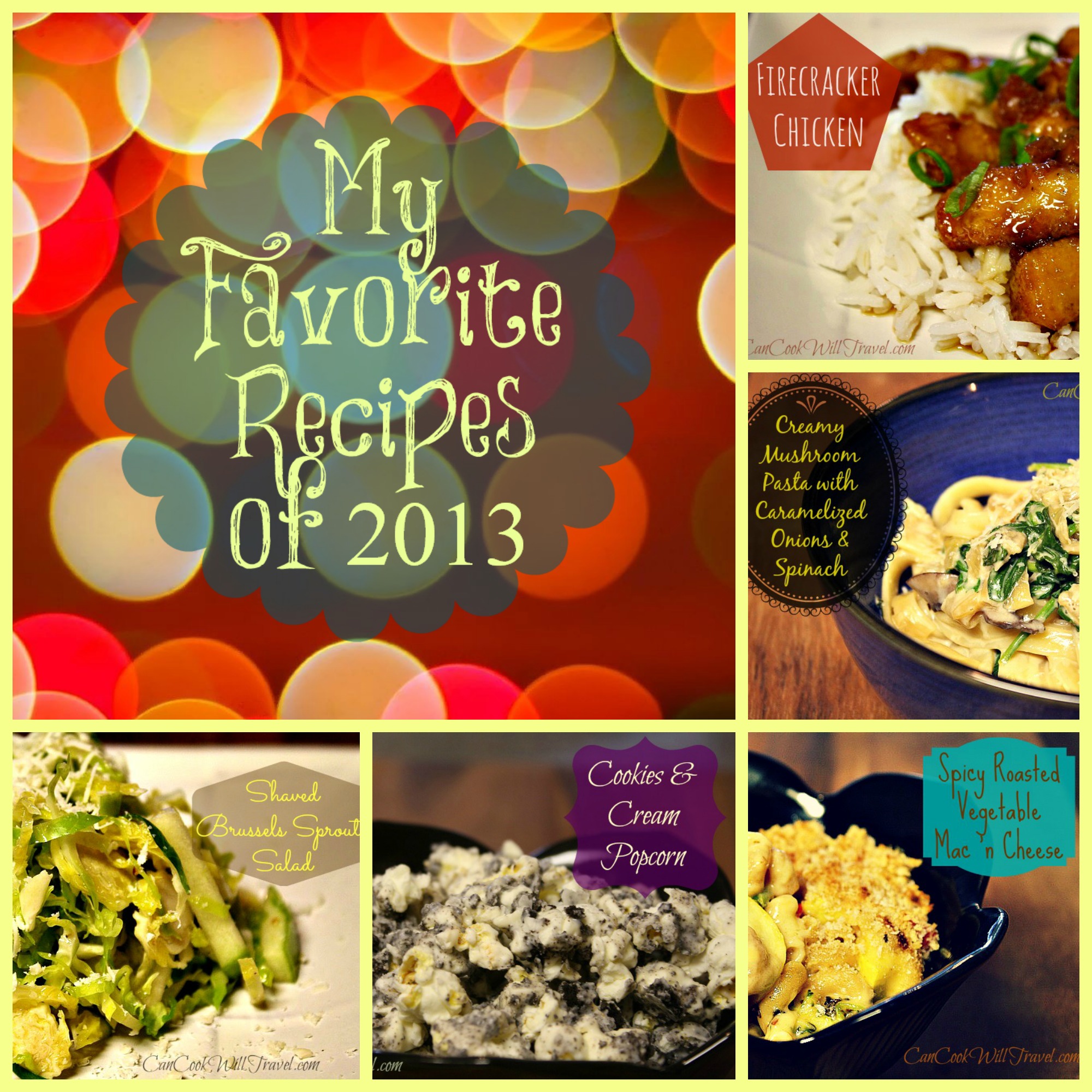 Let's start with Appetizers, shall we… here are some great dips and apps to bring to your next party or get together and add a bit of spice to the spread: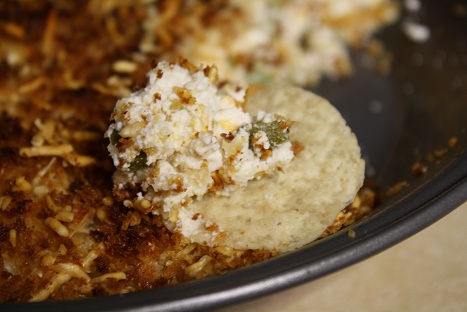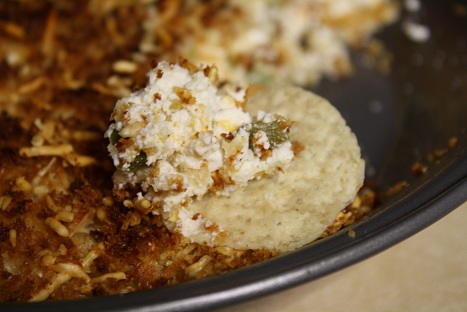 Lightened Jalapeno Popper Dip – This dip packs a lot of flavor but is lightened up a bit with Greek Yogurt and light mayo. I'm all about a warm dip, so this one is definitely a winner in my book!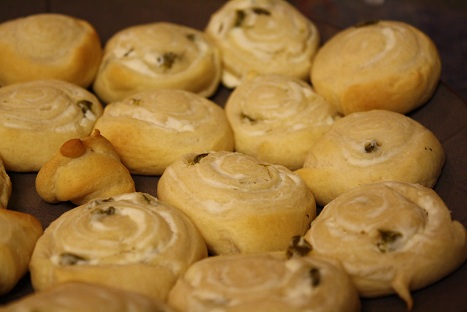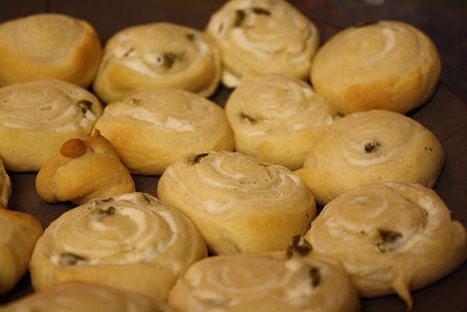 Jalapeno Cream Cheese Poppers – These beauties were baked in the oven and oozing with a fabulous jalapeno cream cheese filling! Let me tell you they disappeared quickly, and just looking at them now is making me crave these poppers again. The best part is they take only a few minutes to throw together, which is perfect when you're hosting a get-together and need quick, tasty appetizers!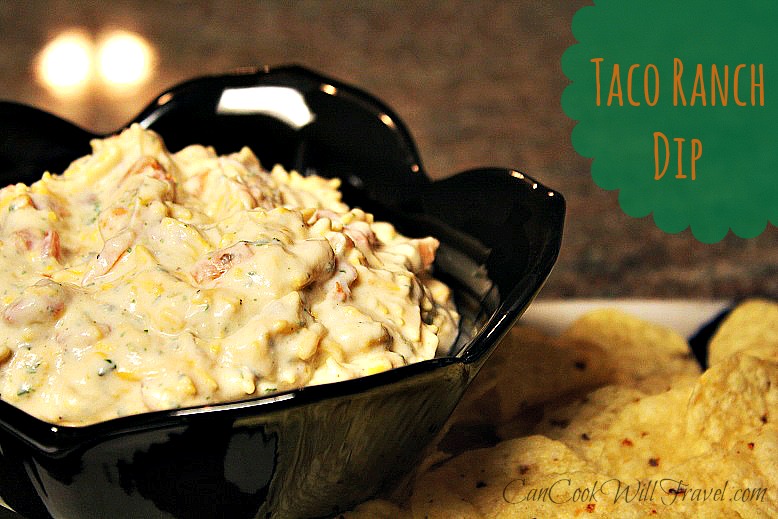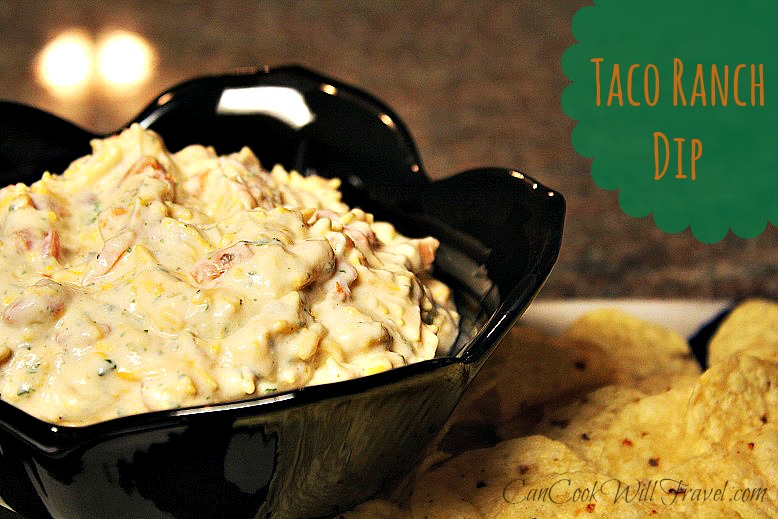 Taco Ranch Dip – And then there was taco ranch dip. This is perfect when you want to whip up a quick dip that packs lots of flavor and a bit of spice. This has quickly become a favorite of mine, and in fact every time I make it now, it gets gobbled up very quickly.
Moving on to my decision to make myself crave Salads… here are some crave-worthy salad options: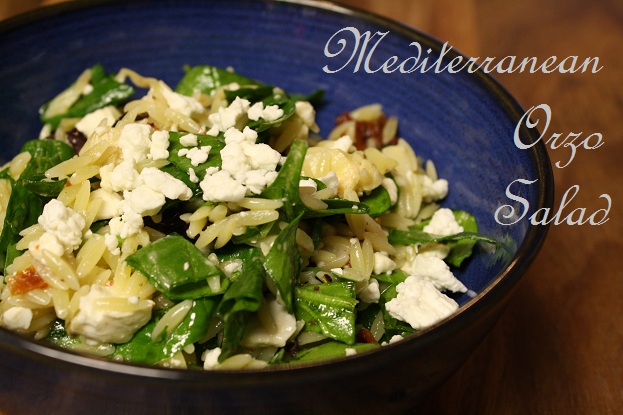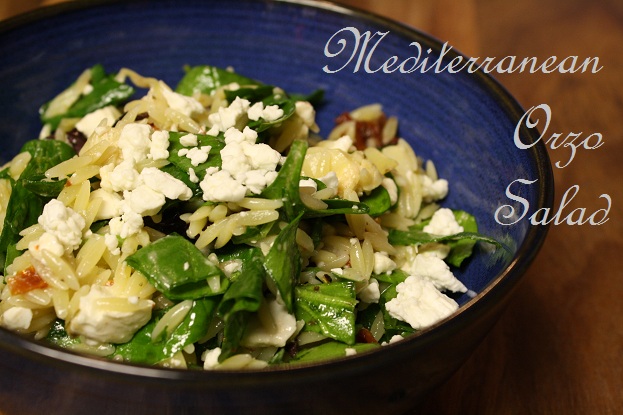 Mediterranean Orzo Salad with Feta Vinaigrette – This salad rocks, and I'm not going to lie that the fact that I'm able to slip some pasta into my salad is a huge plus. The vinaigrette and chunks of feta really round out the dish with great Mediterranean flavors. Not only did this recipe make a lot of salad, but it tasted really great leftover too.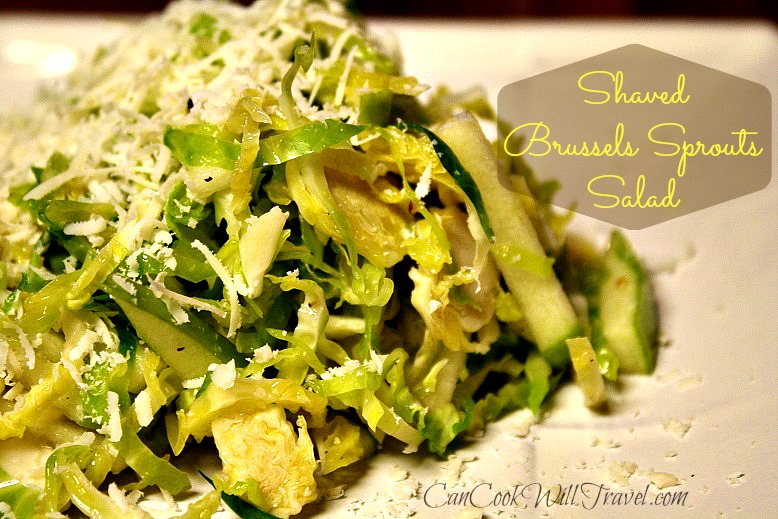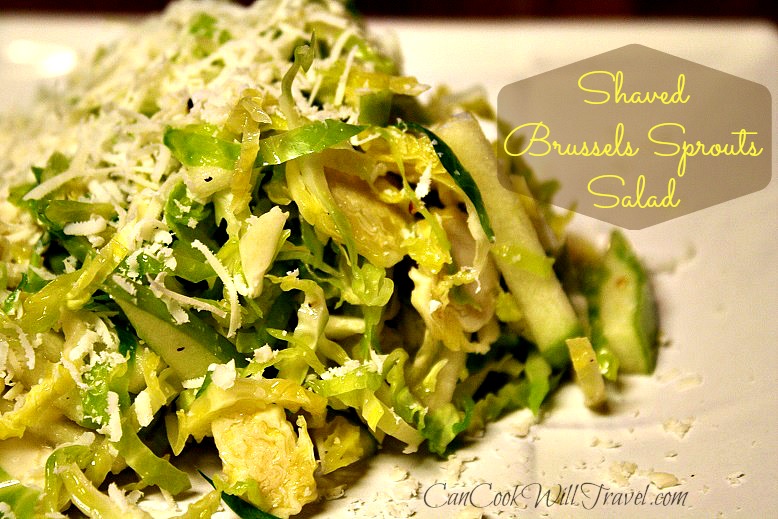 Shaved Brussels Sprouts Salad – This salad really makes me a believer that one day I'll love salads and eat them all the time. This one is SO GOOD with the shaved Brussels sprouts and small apple bites topped with a bit of Pecorino Romano cheese. Words really can't express how great this is, so I'll stop wasting my time and just tell you to make this right away!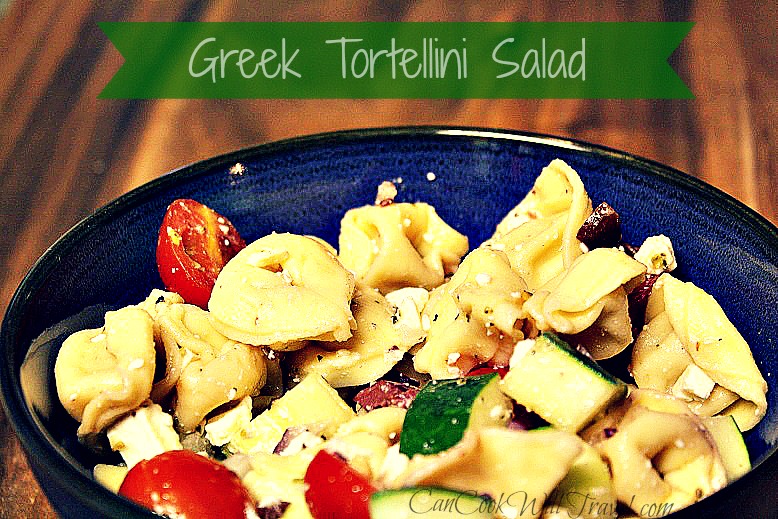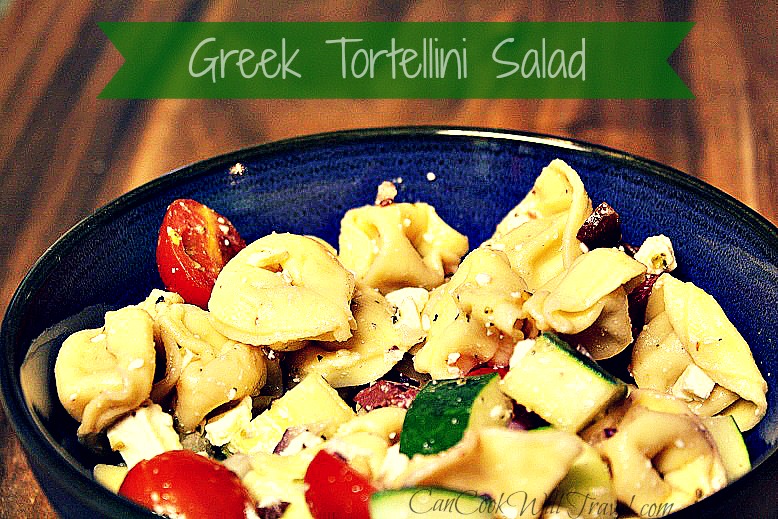 Greek Tortellini Salad – Okay fine, two of my three favorite salad recipes feature pasta… I'm a work in progress, okay? That being said, this salad is packed full of veggies and is extremely tasty. I was pretty sad after I realized I was out of leftovers, and I highly recommend you give this salad a try in your own kitchen!
Soups and Sides are very important parts of a meal. They can really enhance your main dish, or stand alone and be a meal in themselves, if you're so inclined. Here are a few that I couldn't get enough of: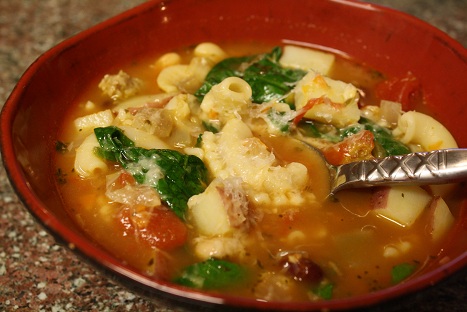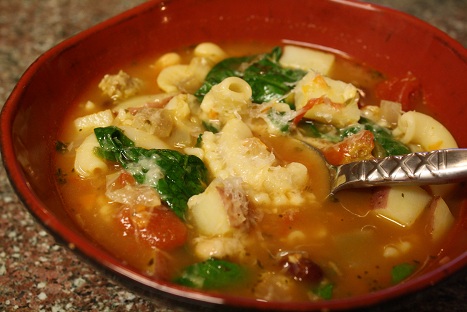 Sausage & Vegetable Minestrone Soup – This soup warms you to the core and was the perfect meal to kick off 2013 for me. I love all the veggies it packs in along with the great flavor of sausage and the texture of the pasta to give a bit of a bite. A total home run of a soup here.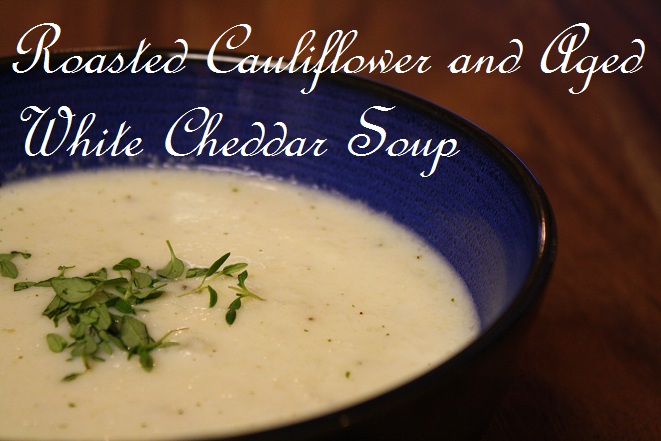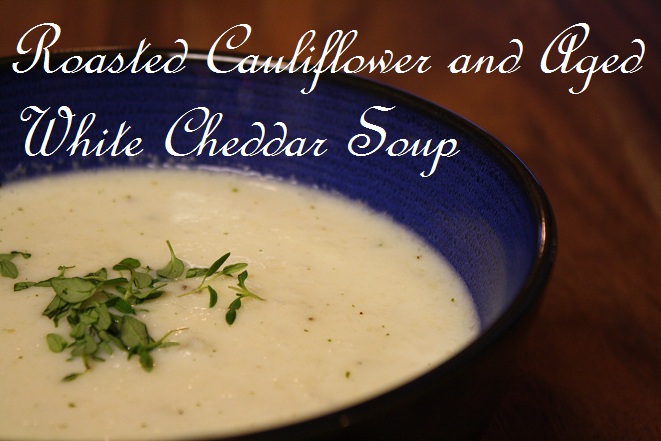 Roasted Cauliflower with Aged White Cheddar Soup – I mean can you get much better than adding Aged White Cheddar to a soup? I'm here to tell you that no, you cannot, and it was amazing! The flavors you get between the cheese, the roasting of the cauliflower and the thyme and then blending it all together makes this an easy soup to devour. You should consider adding this to your soup rotation!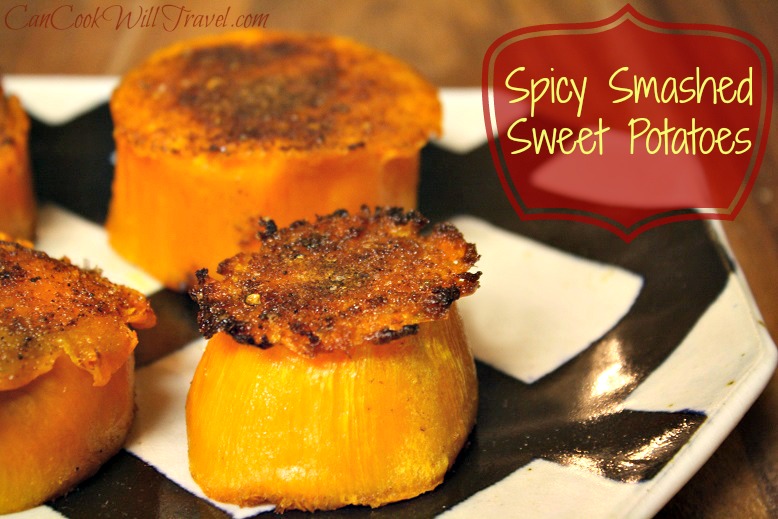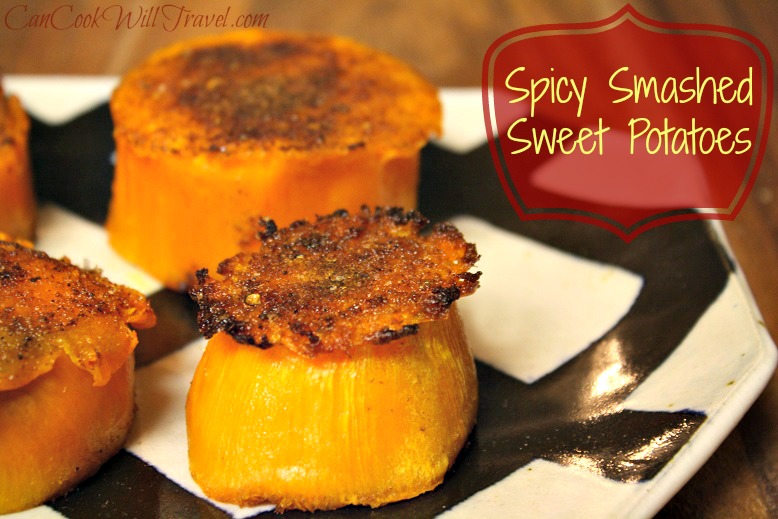 Spicy Smashed Sweet Potatoes – I made this side on a whim and was totally prepared to have a backup in case it didn't turn out well… oh not only did I not need a backup recipe, I was wishing I had more people to share this dish with. Still warm from the oven with a lovely crispy crust, these gorgeous sweet potatoes were beyond delicious. The only thing I'll do next time is follow my gut and boil the potatoes longer so they are more smashable.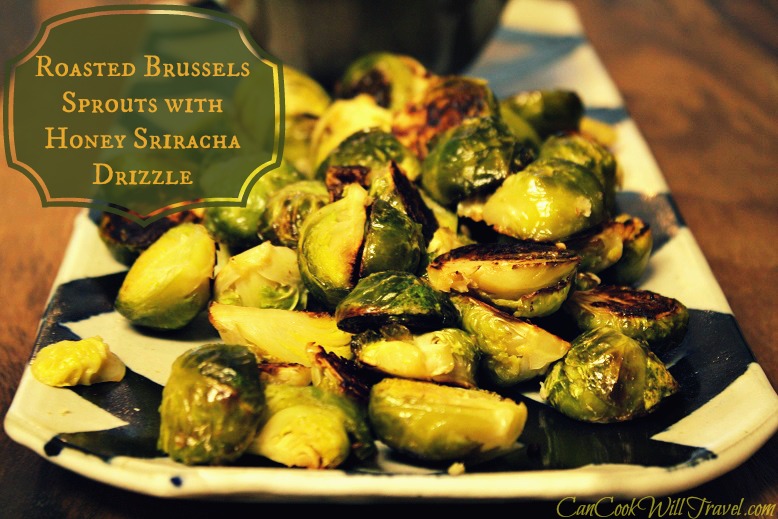 Roasted Brussels Sprouts with Spicy Sriracha Drizzle – Yes, I love Brussels sprouts and always have, it's true. But the fact is that even if you've been afraid to try them, there is no time like the present. This is a fabulous recipe to start yourself off with. If you're a big ole sprouts fan like me, this one will make your stomach sing, it's so tasty. And that Honey Sriracha drizzle is a must!
My favorite meals tend to revolve around pasta, so Pasta has its own category in my book. Check out a few of these beauties: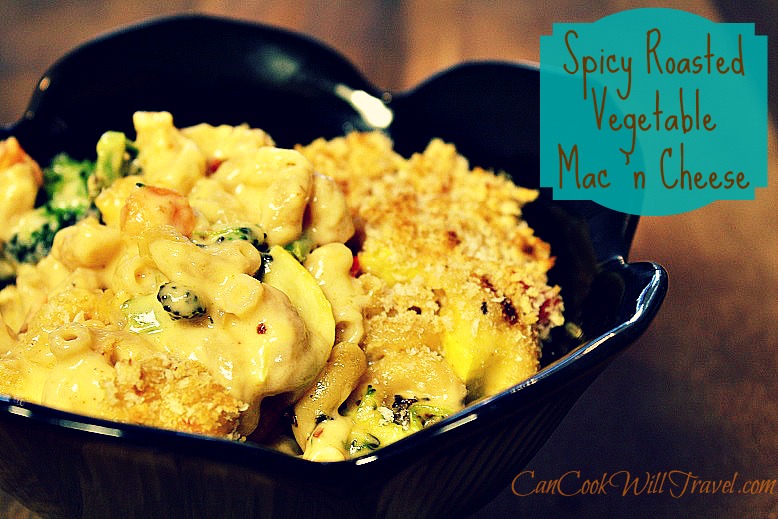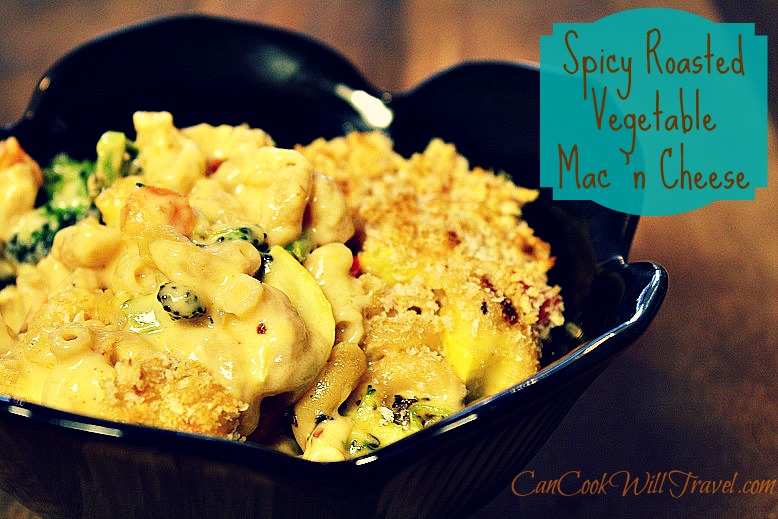 Spicy Roasted Vegetable Mac 'N Cheese – This macaroni and cheese dish is absolutely awesome and not only satisfies my mac 'n cheese cravings, but it's packed with roasted veggies, which is helpful in getting your veggie-fearing family members to dig in. If you have little ones then of course reduce the spice level or remove it, but this was easily one of my favorite dishes of the year!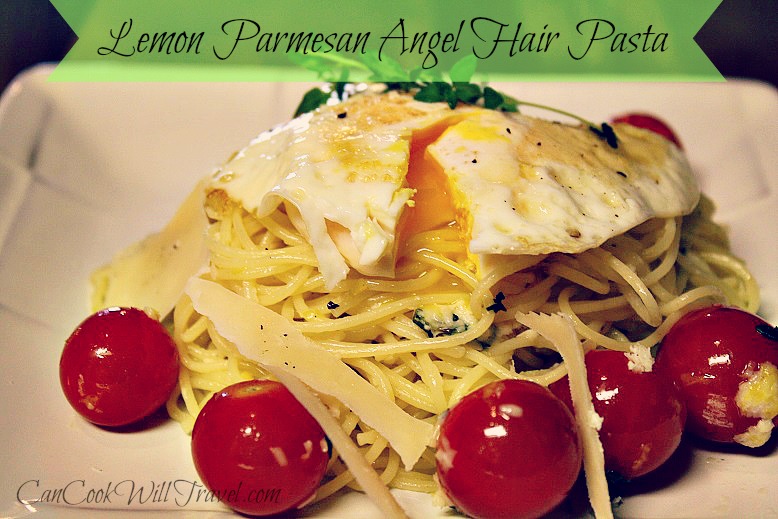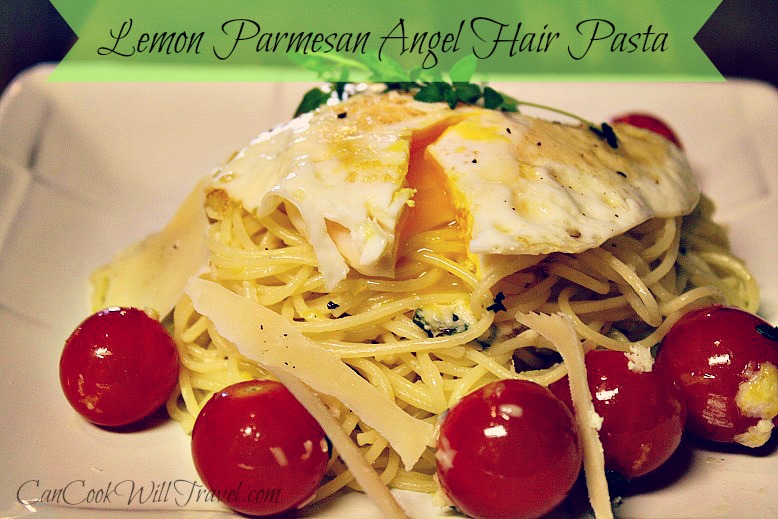 Lemon Parmesan Angel Hair Pasta with Fried Egg – I've always wanted to be one of "those people" who puts fried eggs on their food because they are super cool. I don't know about the cool part (I mean I like to think I am, but I'm sure it's all in my head), but wow was this pasta fabulous, simple and the egg yolk breaking over the top absolutely made this dish. I've really gotta make this one again soon!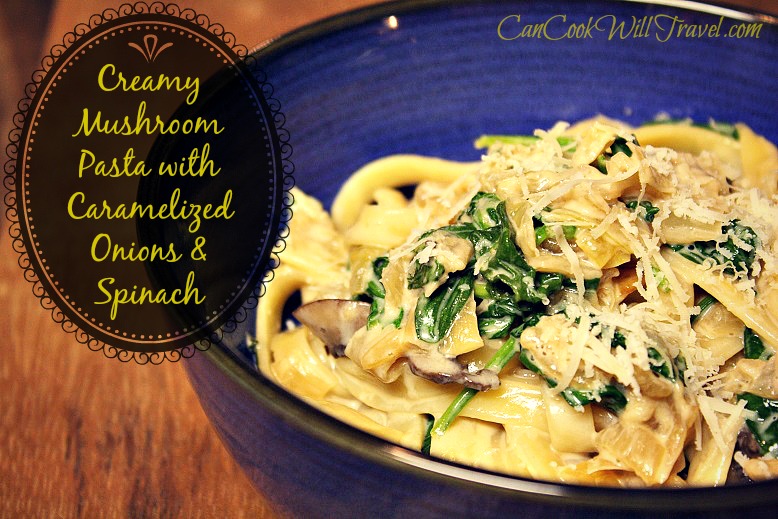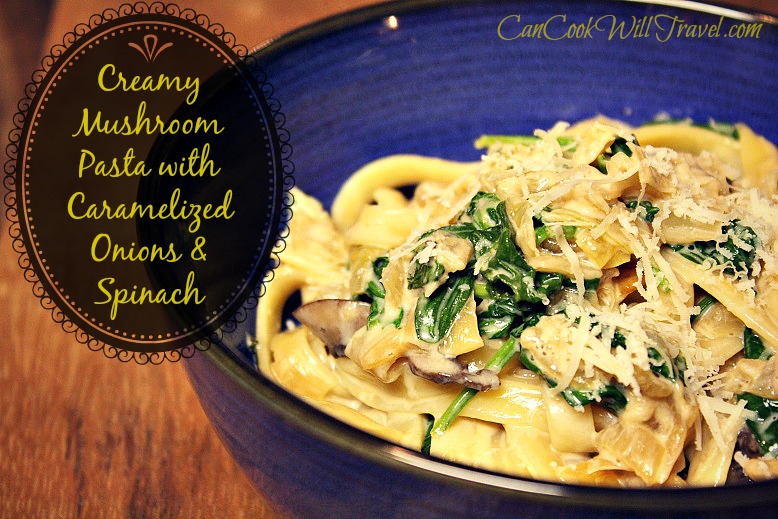 Creamy Mushroom Pasta with Caramelized Onions & Spinach – I mean holy shit this dish was UNREAL it was so good! I made it two weeks ago and am already dying to make it again. You must, must, must give this pasta dish a try. The caramelized onions will rock your world… they are that good. I mean I'll forgive you if you stop reading right here to go out and get the ingredients… I promise!
Main Dishes tend to be the star of the show and these meals certainly left an impression on me this year: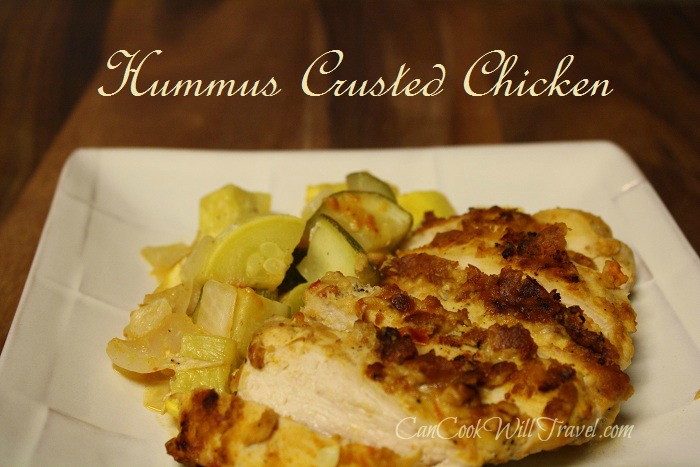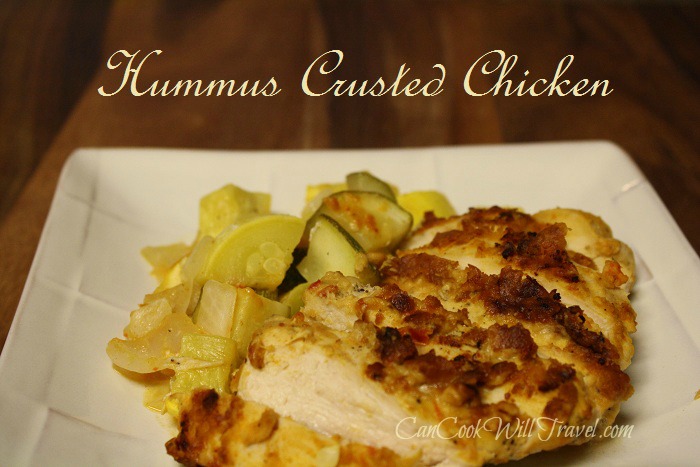 Hummus Crusted Chicken – Fast – check. Easy – check. Gets your veggies in – check.  Uber moist and flavorful chicken – check. Yep, this chicken dish is a total winner!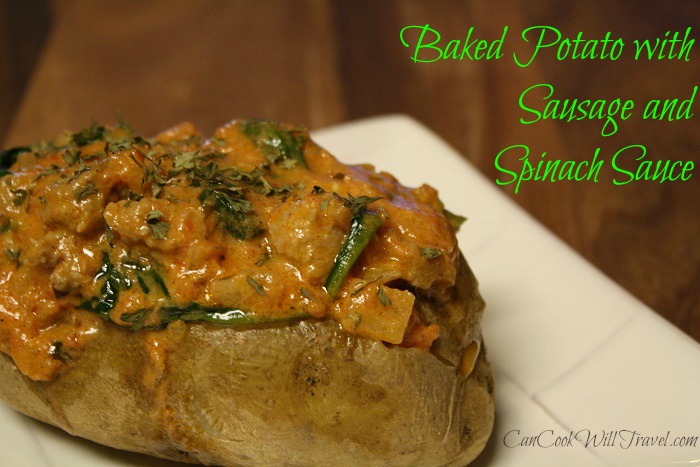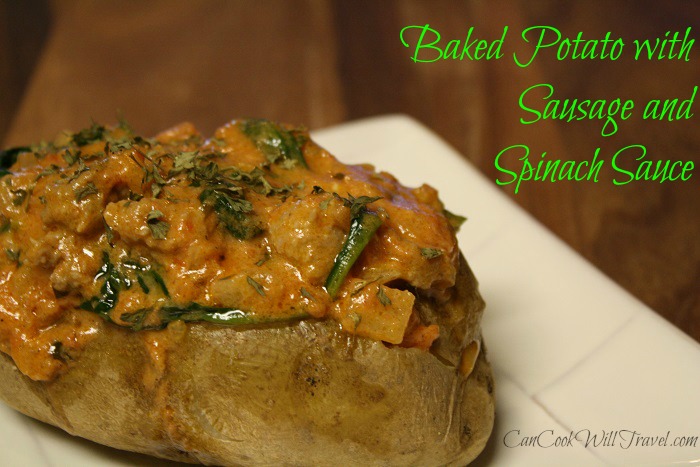 Baked Potato with Sausage Spinach Sauce – This is not your ordinary baked potato. Packed with crazy flavors including sausage, tomatoes, and spinach that pump up the potato with every bite, I was a giant fan of this dish! Plus it's great when you're not needing a big meal but still need something satisfying.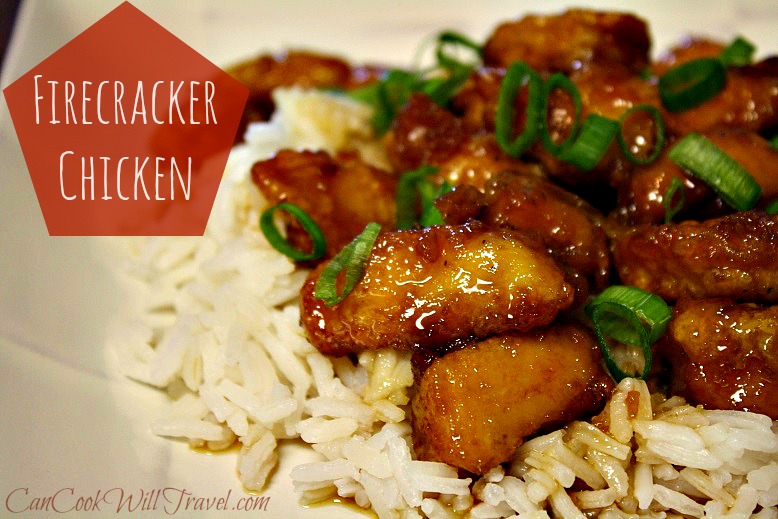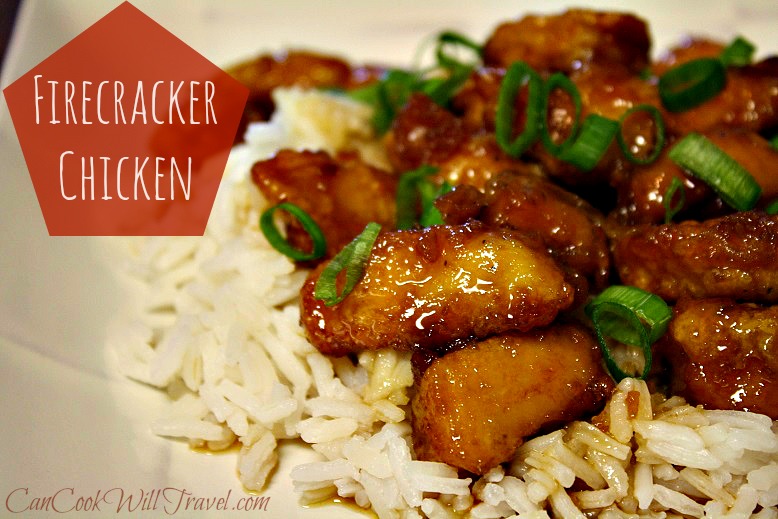 Firecracker Chicken – It's not an understatement that I could eat this Firecracker Chicken dish on a weekly basis. It's so flipping delightful and hot damn it has a nice kick to it! I would happily deal with raw chicken weekly for this dish, and that says a lot! Do yourself a solid and make this ASAP – you're welcome in advance!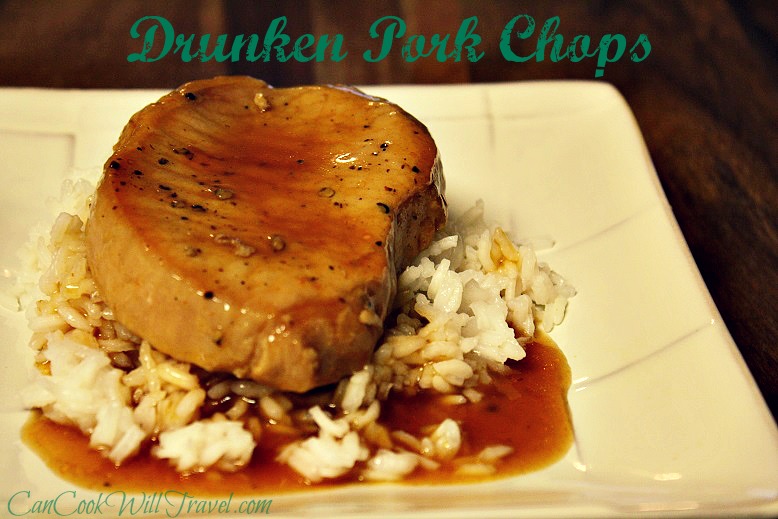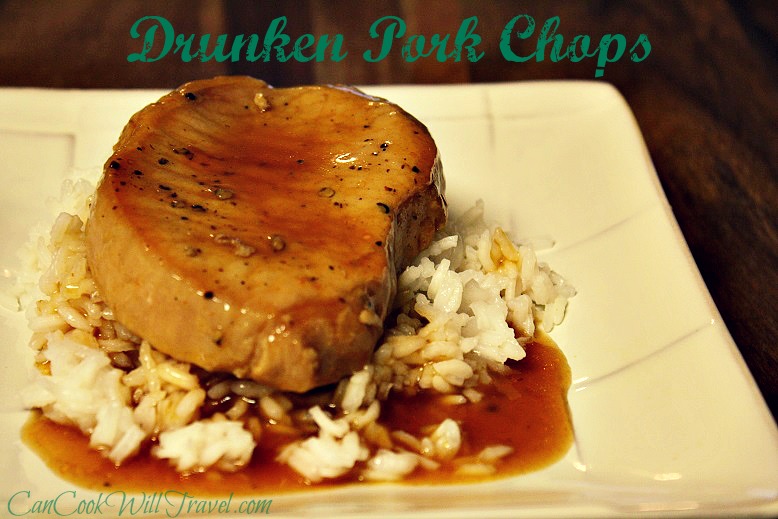 Drunken Pork Chops – Beer + pork chops sounds like a great thing, right? Well I'm here to confirm for you that it is a very good thing indeed! This dish is a combo of sweet and sour flavors and was just fabulous! Next time I am so serving it over mashed potatoes just so I have a reason to make them… as if I really need one. 😉
Who has two thumbs and a serious sweet tooth… clearly it's this girl! These Sweet Treats were sinfully good: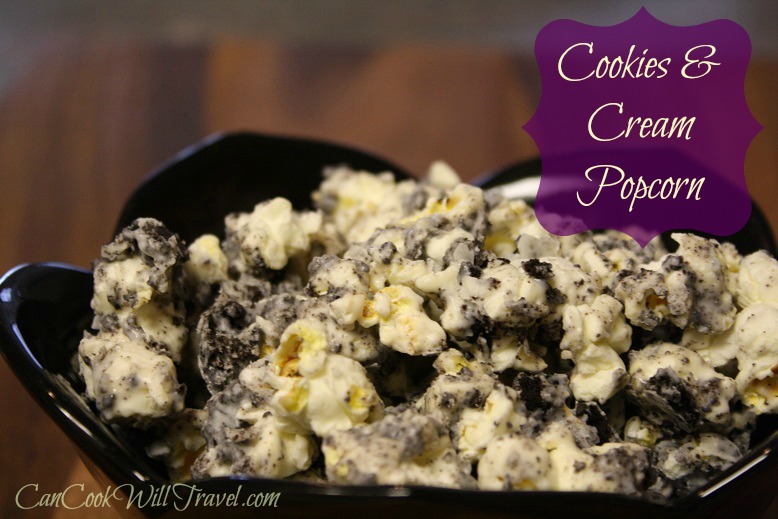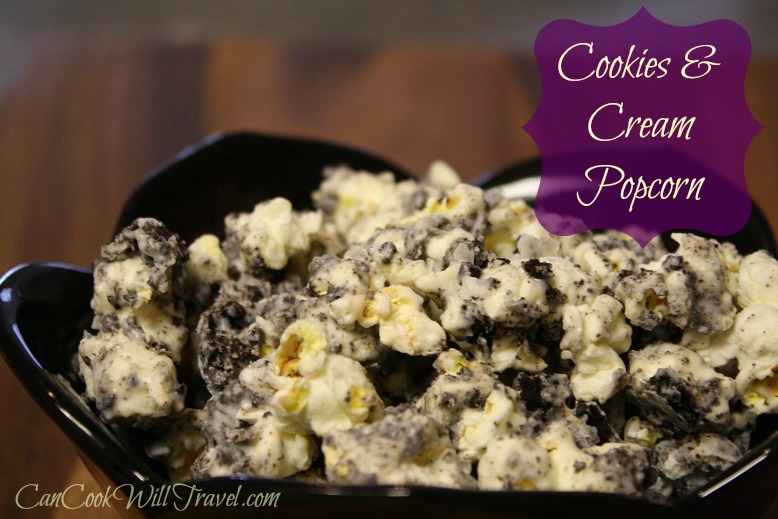 Cookies & Cream Popcorn – I made this sweet treat for a team meeting and all of the ladies keep asking me for the recipe months later. God it was good – like really good. Like "it should have way more than 3 ingredients and can't possibly be this easy to make" good. But it is both easy and delicious, so definitely make this popcorn the next time you need a sweet treat for your crowd to snack on!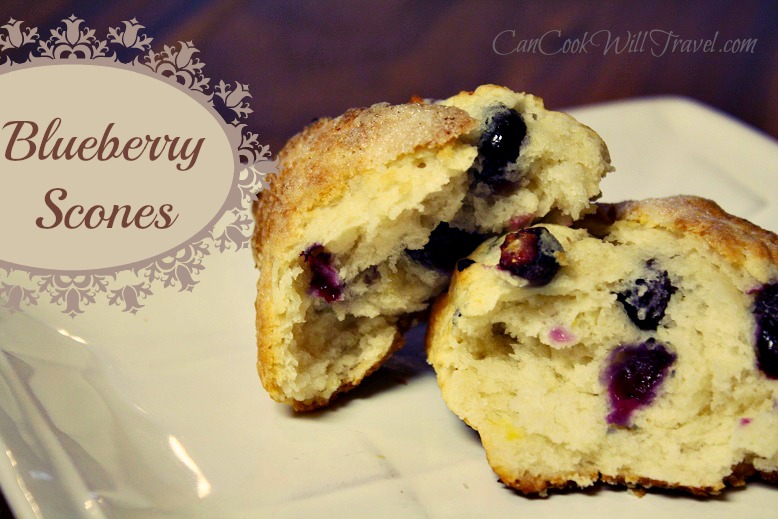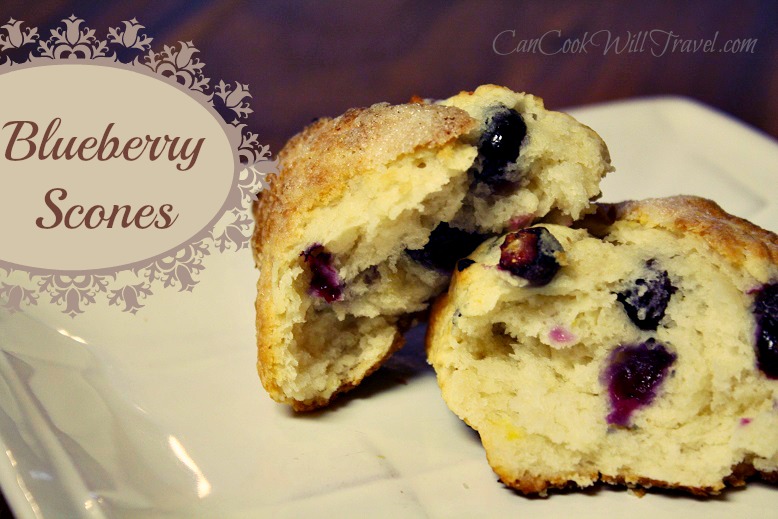 Blueberry Scones – These scones were delightful. I loved the process of using the blueberries and kind of folding them into the scone dough as you would make a cinnamon roll. Plus the freezing of the blueberries helps them keep from breaking while cooking. And I'm here to tell you that if you store any unbaked scones you aren't ready to eat in the freezer, they bake up as you need them perfectly. You'll want to try these, I promise!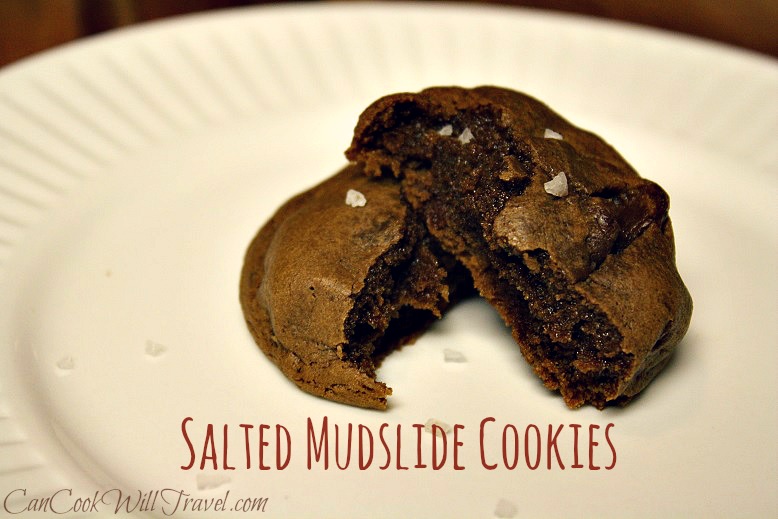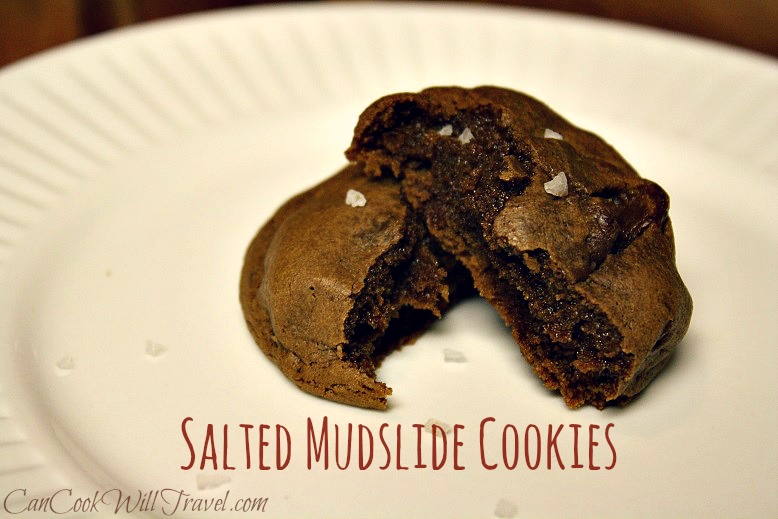 Salted Mudslide Cookies – I shared these cookies with my friend Libby, who called me just so I could hear her eat them. It was hilarious, slightly obscene, and completely awesome all at once. These were "that" good if you know what I mean, and she's still talking about how amazing they were. And I mean, come one, how can a cookie with Kahlua in it not be completely fabulous?! You know you want one. 😉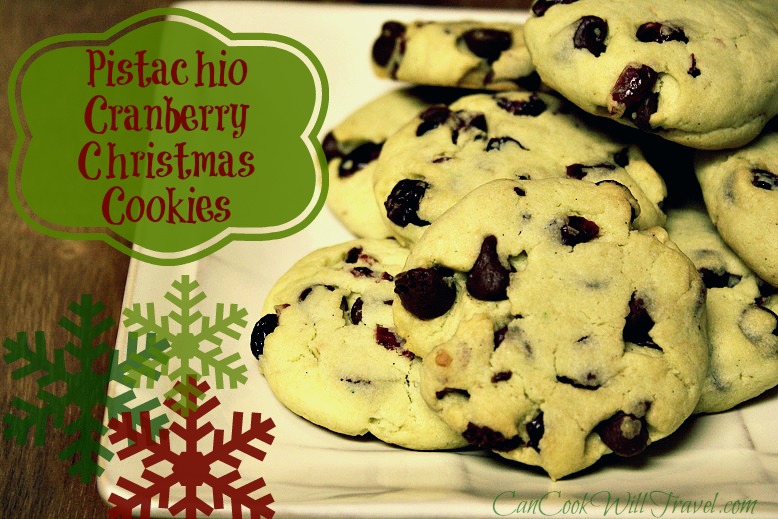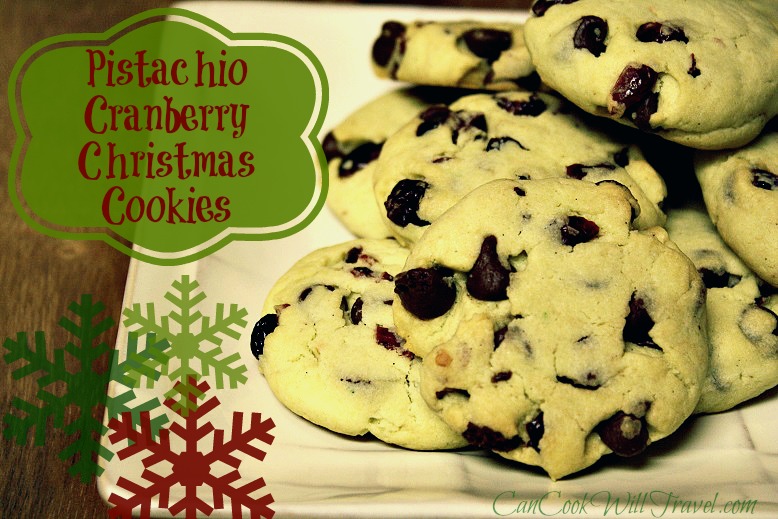 Cranberry Pistachio Chocolate Chip Cookies – If you could stuff Christmas into a cookie, I think it'd be this cookie for sure. The green of the pistachios with its nutty flavor, the red of the dried cranberries with its bursts of tartness, and then the melty, rich goodness of the chocolate chips make these cookies a serious contender for any cookie exchange winner! Yum!
Well this completes 3 years of food blogging and more. A giant thanks to all of you who have been following me and my adventures… I've loved every second of it. I'm pretty excited to see what 2014 has in store, so stay tuned my friends! Happy New Year and may you all have a fabulous 2014!
0