Wow how is it already May? I think the older I get the more I realize how fast time flies by and that we really must enjoy every moment. That's definitely been a theme for me so far in 2017 as I embrace making healthy eating a priority, keeping my stress low, and enjoying time with my family and friends as much as possible. This Berry Smoothie Bowl is the perfect example of finding joy in the moment.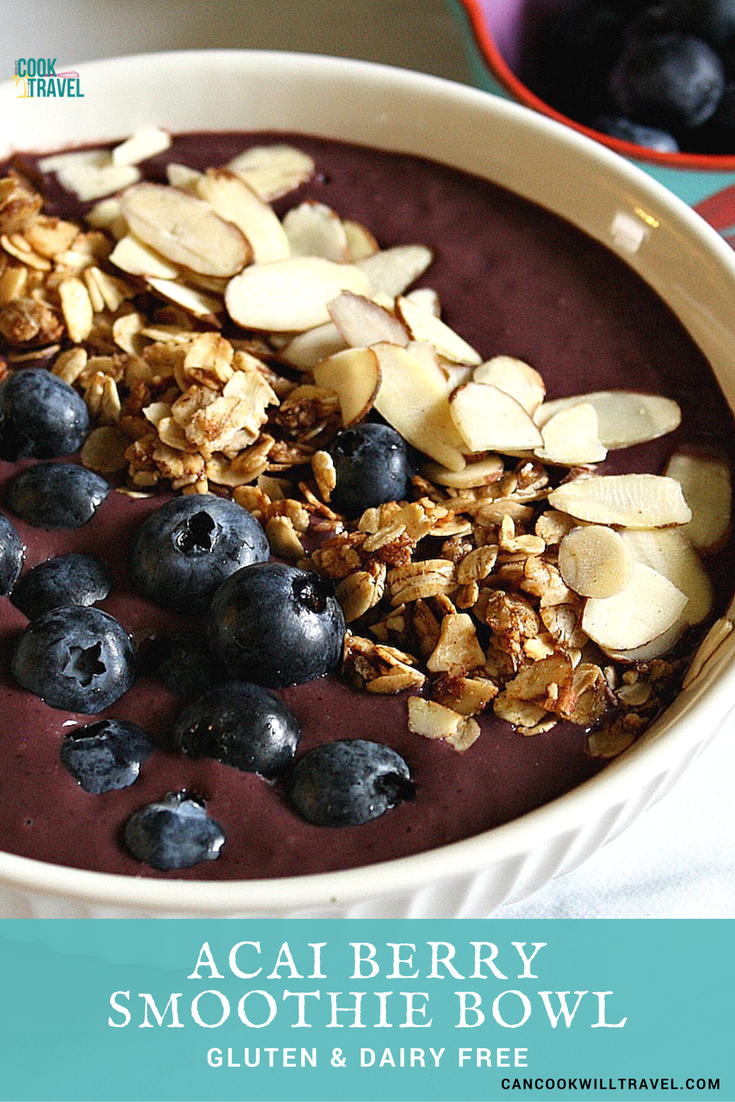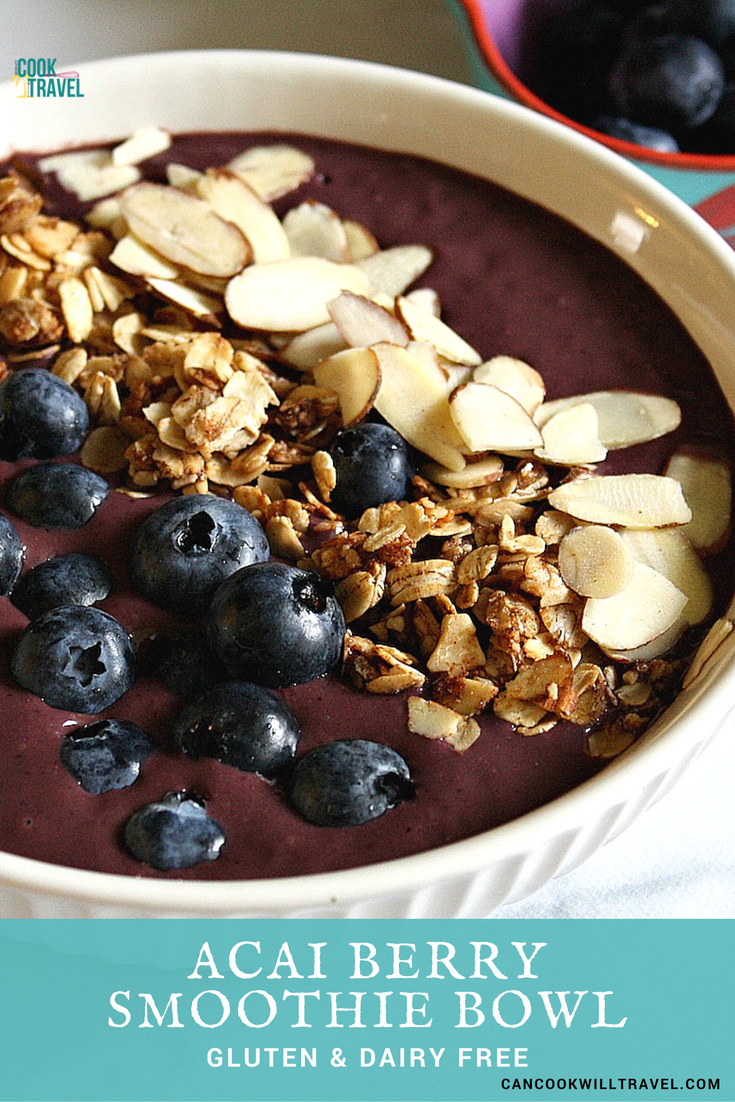 Over the past month I've been trying to drink green smoothies fairly regularly throughout the week. But that can really get old sometimes, so you have to find ways to mix it up. I've seen gorgeous pictures of smoothie bowls all over my Instagram feed lately and I'd been itching to try one myself.
Last month's cookbook feature was for the Simple Green Smoothies book, which I've had for about a year and a half and really love it. There is a section at the back with some smoothie bowl recipes, and the one that caught my eye was an Acai Berry Smoothie Bowl.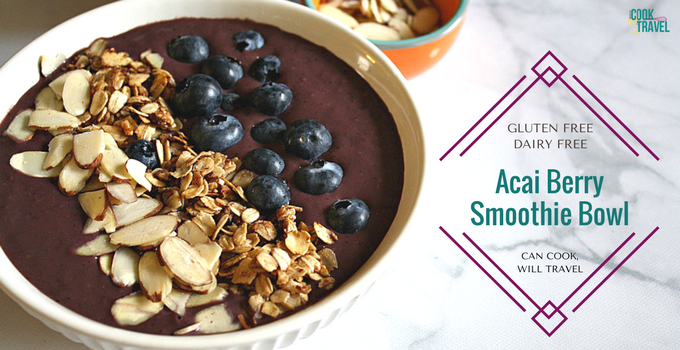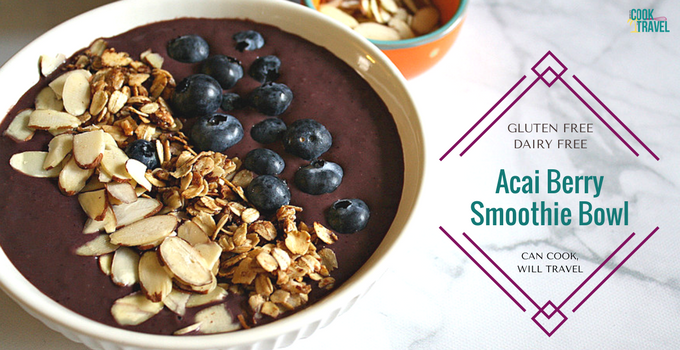 First of all, I've heard a lot about acai (pronounced 'ah-sah-EE') but haven't tried it before. It's actually a type of berry that resembles the taste of grapes and blueberries. But the best part about acai, in my opinion, is that it's much lower in sugar. For years and years now I've conditioned myself to watch the amount of sugar I eat. Diabetes runs in my family, and I figure if I can be more aware of it at an early age then it gives me the best chance to avoid it. Now don't get me wrong because I love my sweets, so I still indulge here and there.
This Berry Smoothie Bowl is so easy to whip up, which is convenient when life gets really busy. Blend almond milk and spinach together, and then add banana, mixed berries, and acai puree to the blender and combine. That's a pretty standard smoothie but you pour it into a bowl and top with your favorite toppings. I went with homemade granola (yum!), fresh blueberries, and some sliced almonds. Adding great texture to the smoothie.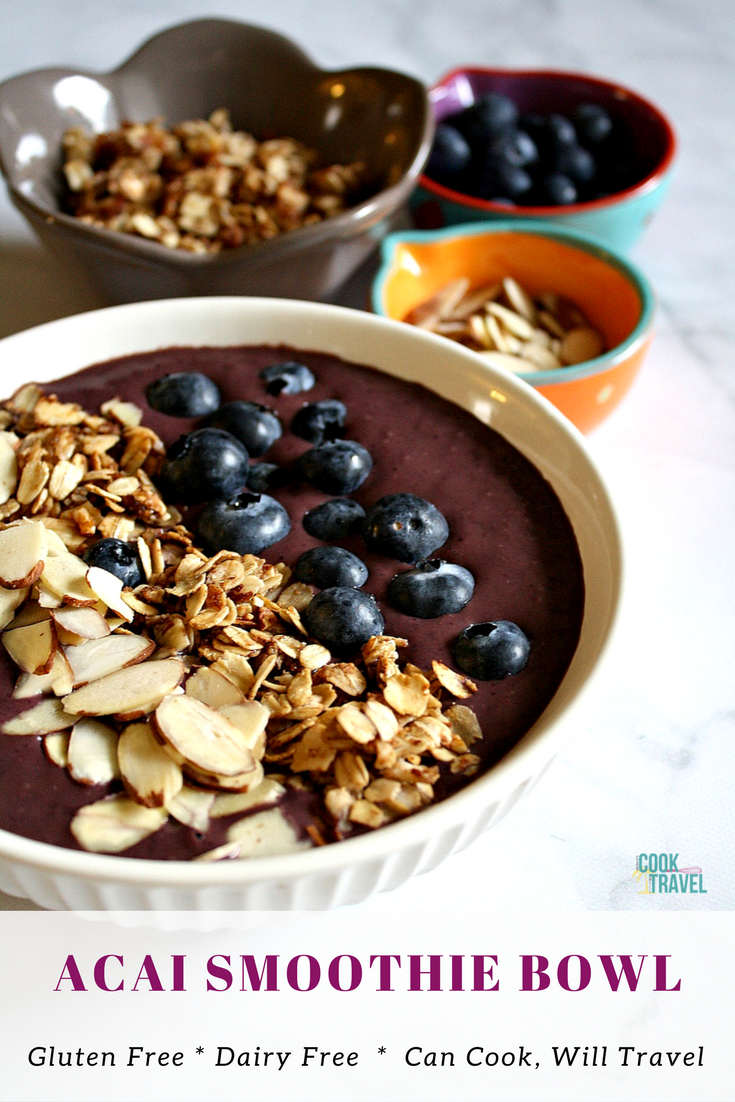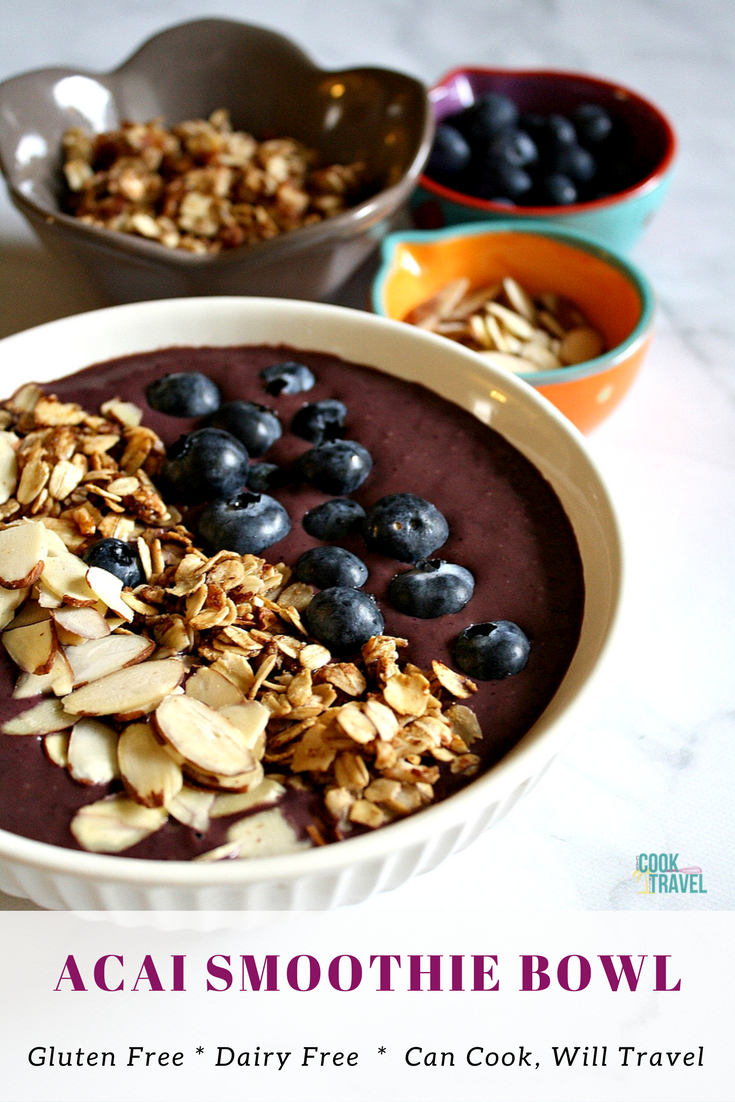 You have tons of berry flavor with the Berry Smoothie Bowl but the acai helps to tone down the sweetness. And this is such a great way to fit in your greens for breakfast, lunch, or a snack. I think it's a perfect lunch for me, because it's filling and is a nice break in the day. And you could make this ahead of time and then keep the ingredients separate until you're ready to eat it, if you want to pack a lunch.
So next time you're wanting some healthy food and drinking a smoothie sounds mundane, switch it up with this Berry Smoothie Bowl and have some fun! Click that link for the recipe and step by step instructions to whip up this gorgeous dish!
A look back:
One year ago: Brussels Sprouts Gratin = Insanely Good
Two years ago: Roasted Radishes. . .Just Wow!
Three years ago: Heavenly Blue Cheese Stuffed Pork Chops
Four years ago: It's Macaroni and Cheese Time Again!
Five years ago: Soup Time…Asparagus Soup, That Is
Six years ago: Cinco de Mayo Celebration


0