It's all about cranberries this week. One of my favorite things about the holidays is that I can come up with lots of excuses to eat cranberries. This tart fruit is right up my alley and ranks up there on my delicious tart scale with gooseberries. Yum!!
So I decided to play around with cranberries a bit this week and see what I could do with them while they are in season. You can be sure that I eat my fair share (or maybe more than fair share) of dried cranberries, but when it comes to fresh cranberries I tend to eat them in cranberry sauce on Thanksgiving and Christmas and in a delicious cranberry coffee cake that has become a tradition on Christmas mornings.
So I thought I'd find a few more ways to incorporate these delightful berries into my life. Here are two great (great is actually an understatement) recipes:
Recipes
Recipe #1: Fresh Cranberry Muffins
I heart muffins of any kind, so when I stumbled across this Cooking Light recipe I knew it had to be a keeper. One of my favorite things to order as a treat at Starbucks is a Cranberry and Orange Muffin. Yum! I can proudly say that I've shown great restraint this year to not frequent Starbucks very often, where I tend to spend oodles of money and consume a million calories. (That's not to say that I wish I wasn't partaking in the deliciousness, mind you.)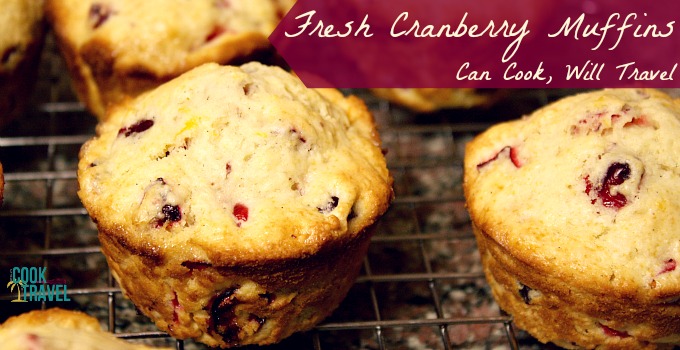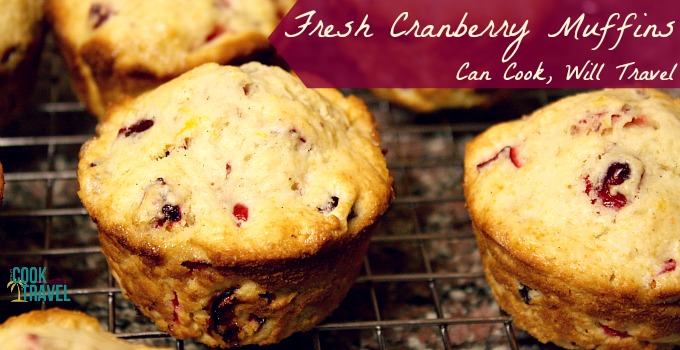 So I happily tackled this recipe and was thrilled with the result. The tartness of the cranberries pairs so perfectly with the orange zest that each bite makes me so happy! The cranberries are rinsed and then roughly chopped to achieve maximum deliciousness.
Plus, with most muffin recipes, the batter comes together in a snap and before you know it, your kitchen is smelling heavenly! The real problem with this dish is keeping from eating all of the muffins so that your friends and family can enjoy them too.
If you have some extra cranberries around this holiday season, I dare you to try this recipe. It is fabulous! Click here for the recipe, nutritional information, and step by step instructions.
Recipe #2: Cranberry Goat Cheese Kisses
Yes, I know you're absolutely shocked by the fact that I'm making something with goat cheese in it, I write sarcastically. If you are, then do a quick search of goat cheese throughout this blog and you'll find that I'm a tiny (okay, make that a massive) fan of this cheese.
Also, if you are like me at all, you've discovered the wonderful, addictive world of Pinterest and have gotten completely sucked in. This site is where I discovered this recipe. I began salivating at the thought of cranberries, goat cheese, and puff pastry…how could anyone go wrong with that?!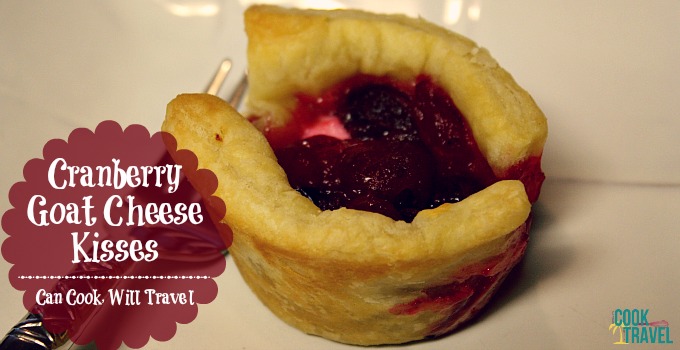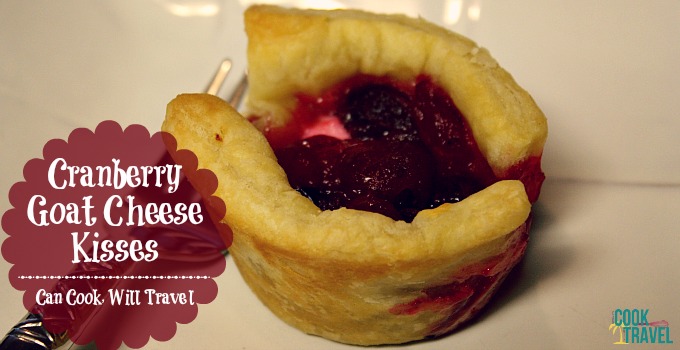 This recipe is super easy, has 3 ingredients, and tastes fabulous out of the oven. Wow! Plus it's great when you have leftover cranberry sauce that you're wanting to be creative with. For this recipe I made whole cranberry sauce (using the recipe on the package), which is hands down my favorite cranberry sauce ever.
The recipe calls for mini muffin tins, which I don't own. So I thought I'd just use my normal ones and "go big or go home". So I cut my puff pastry into slightly larger squares, molded them into the muffin tins, spooned goat cheese into each tin, and topped them with a spoonful of cranberry sauce. Bake for 15 minutes or so and voila! These were crazy-good, tart-like treats that you have to try if you have any cranberry sauce staring at you after the holidays.
Click here for the recipe and step by step instructions, and I hope you enjoy!
0