I have to apologize about something … especially to my fellow ring-loving jewelry addicts out there: I haven't written a Weekly Style Crush featuring a ring since MAY!! Bad, bad, Kelli! I started off not wanting to go overboard with featuring rings, and before I knew it, I'd gone months without highlighting any. (And wow does Park Lane have some stellar rings!)
And I knew just the ring to choose: the Boardwalk Ring. This ring, which I happened to just get last week, is a beautiful and interesting design, and I absolutely had to wear it to my friend's wedding last weekend. I seriously caught myself admiring it quite often throughout the day!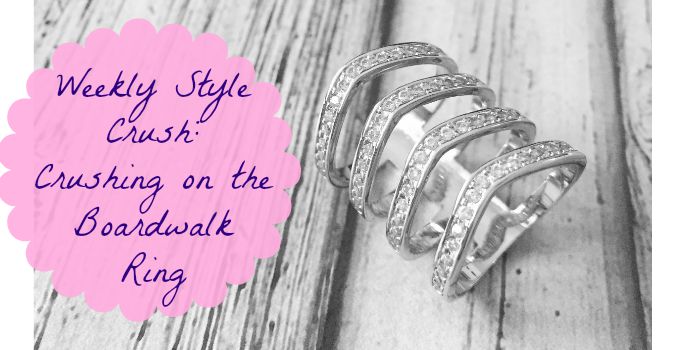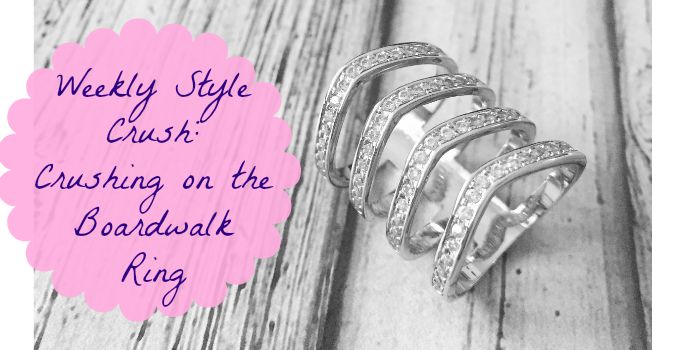 One thing to definitely note here is that this ring's band is very wide as it spans the length of the ring (as you can see in this photo). So if you have short fingers, this may not be the ring for you. But if you love showcasing rings and your fingers are fairly long (you don't have to have super long fingers by any means though … I sure don't), then you'll most likely love it as much as I do.
So what's to love about the Boardwalk Ring? I'm so glad you asked!:
The Style! I love that it's a classic, simple look. The ring features several crystals in 4 wavy bands in a silver setting. That silver and diamond look is oh-so timeless. I simply do not see this ring going out of style. I ended up pairing it with a mix of gold and silver jewelry for the wedding and it worked so well styled this way.
Super Versatile! This ring was absolutely perfect when dressing up for a wedding or special occasion. But I can absolutely see myself meeting friends for lunch wearing it, going to a conference rocking it, or enjoying a happy hour with my girlfriends wearing this ring. The Boardwalk ring takes us back to the timeless style, making it so easy to make it fit whatever occasion you choose. So you're sure to get a lot of wear out of it … I know I will.
Floating layers! When you put this ring on, it looks like there are 4 rings floating on your finger, which really catches the eye. So the design of it is pretty stellar.
I really could go on and on about the Boardwalk ring. It's a piece that I actually got for FREE from Park Lane just for doing my job last month alongside the Wiggles necklace (which is perfect for you owl lovers out there). Seriously, you've GOT to love free jewelry!
So if you're in the market for a cool, silver ring that will take you from casual daytime to happy hour to all glammed up for a special occasion with ease … well the Boardwalk Ring is going to be a great piece for you.
I can't wait for you to enjoy Boardwalk as much as I am!
Stay inspired & timeless!
~Kelli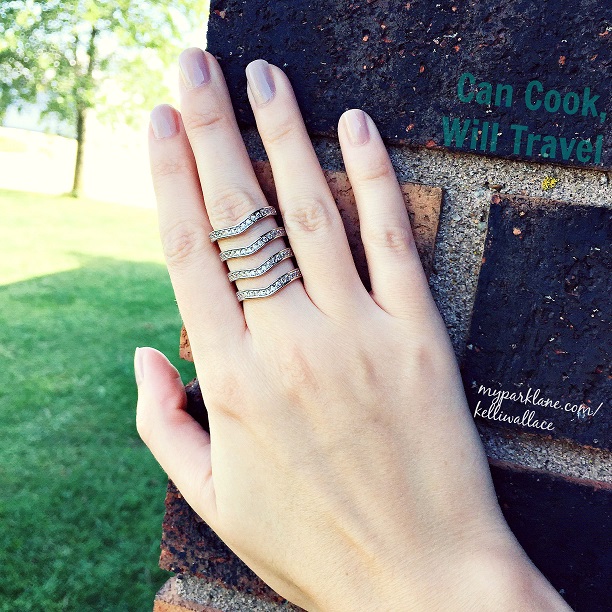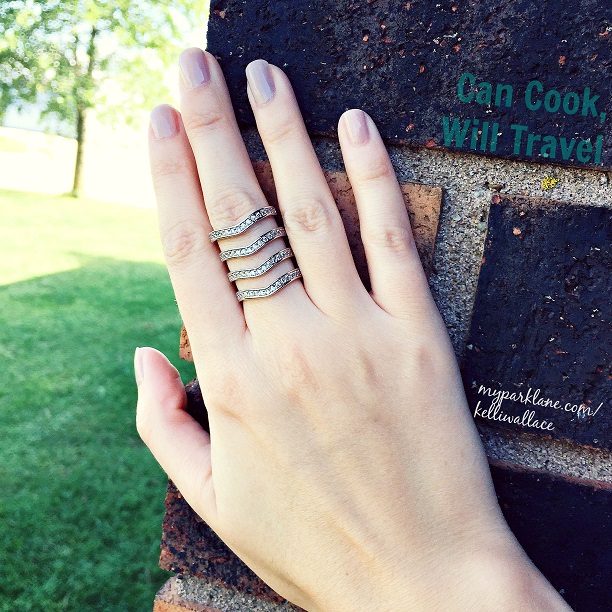 0