For a girl with a pretty hefty sweet tooth, the fact that my reward for an exhausting day, or week for that matter, was something savory…I know, I'm shocked too! This week work has been non-stop as I'm sure many of you can relate to. Then with a meeting one night, another night where I could barely move I was so tired, and then the following night I was filing my taxes…well I deserved something special. So here comes Caramelized Onion and Bacon Mac 'n Cheese to give me the warm fuzzies I was needing.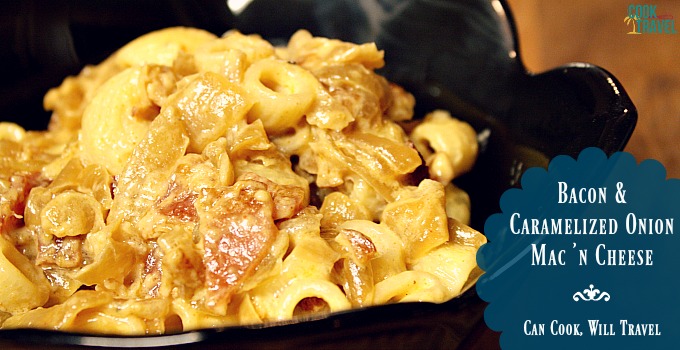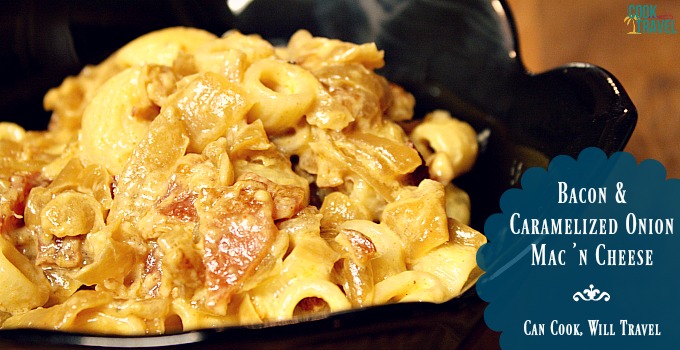 I mean the name pretty much sums up why this dish was crave-worthy, doesn't it? After the pasta I made with caramelized onions back in December, I was definitely excited to make them again. And bacon really needs no explanation does it? (If you think it does, you must be a vegetarian, right?) And doesn't everyone crave mac 'n cheese? I sure do!
From prep to table this probably took me an hour or less. I cooked the bacon in the oven but you can cook it however you'd like. You just want it to be nice and crispy. While the oven preheated I sliced up the onions and got them going since they take 30 minutes to nicely caramelize. The pasta gets cooked while the onions caramelize, and then drain and set them aside. The sauce itself is cream, milk, and gruyere and white cheddar cheese plus some spices to taste. It comes together very quickly and it's pretty nice that it doesn't have a heavy cream sauce base with butter and flour.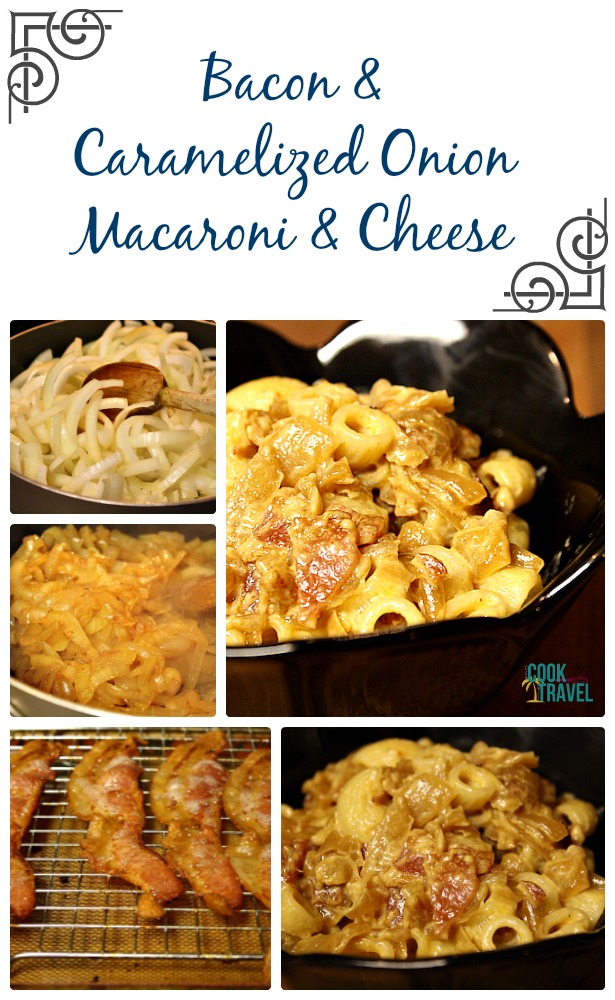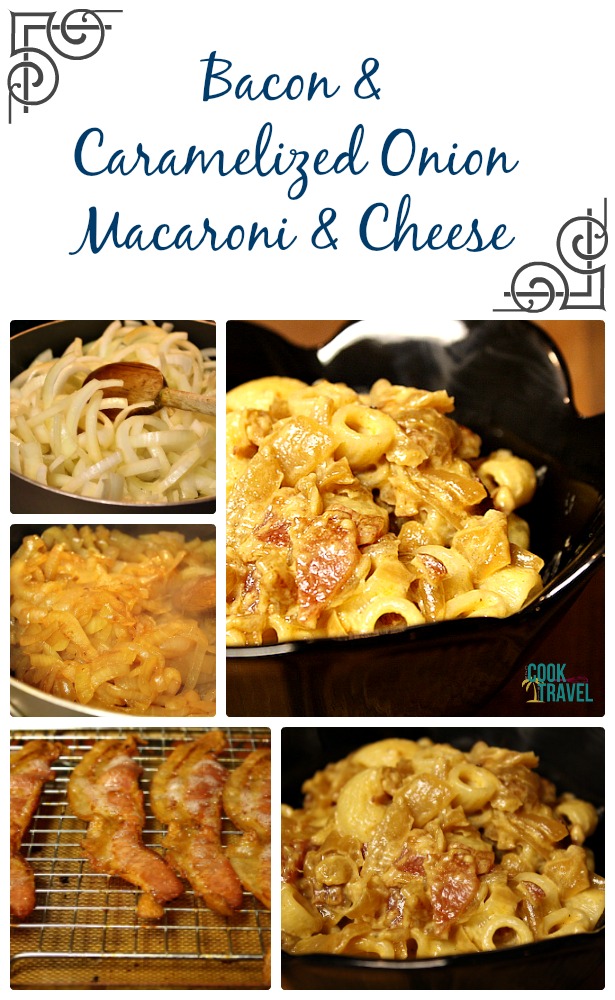 We know by now that I like a bit of spice, so I added plenty of ground black pepper and cayenne pepper along with some paprika. The flavors all worked well together. You have these spices, a smoky bacon flavor, and then the sweetness from the onions. It really was delicious! And I have to say is that I think the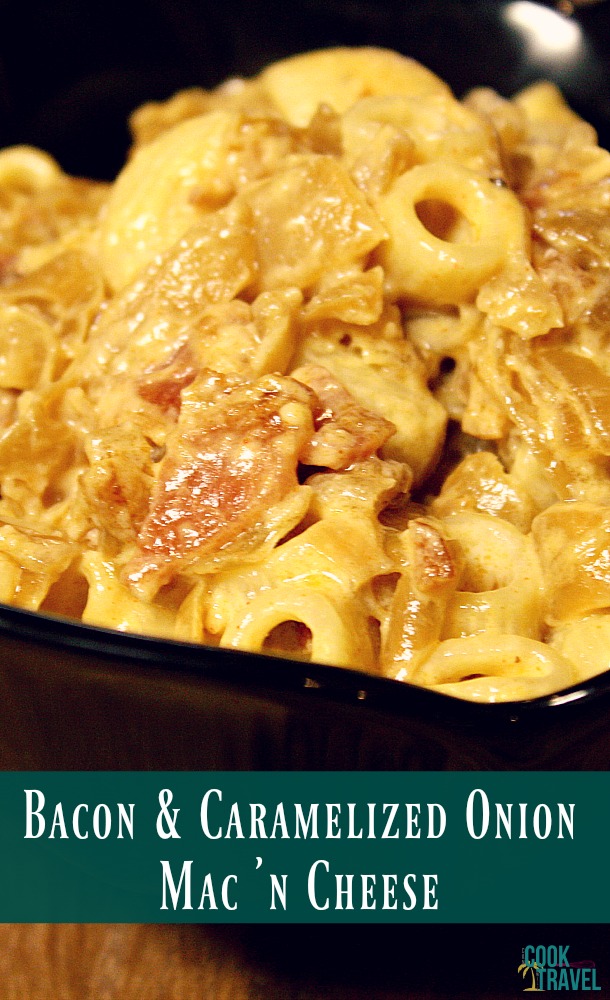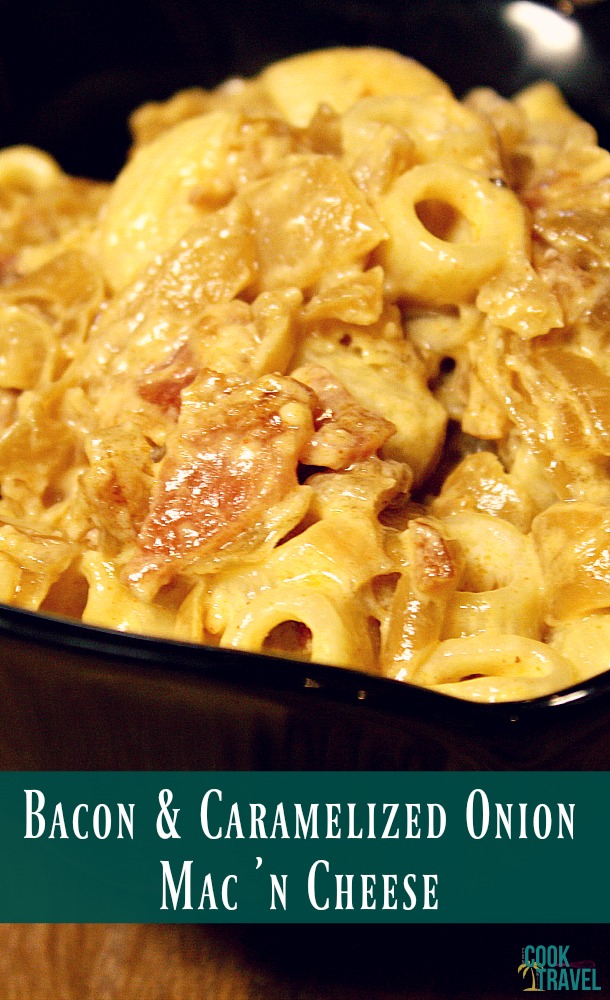 This recipe was certainly a fun way to play with macaroni and cheese by adding crowd-pleasing elements and a butter-free sauce. It officially gets added to the mac 'n cheese recipes I can't wait to make again.
Click here for the recipe and step by step instructions….so flipping good!!
A look back:
One year ago: It's Tea Time – Part 2: Earl Grey Shortbread Cookies
Two years ago: Broccoli Cheese Soup…Delish!
Three years ago: All You Need is Love…And Cinnamon Rolls (In My Humble Opinion)
0