I've actually been thinking about this Turmeric Shot recipe for a while. I'm loving Haylie Duff's The Real Girl's Kitchen TV show over on the Cooking Channel. To really explain what I love about it, well that's a whole blog post topic in itself, so stay tuned for that. When I saw this Turmeric Shot recipe on her show in season 1, I was intrigued to say the least.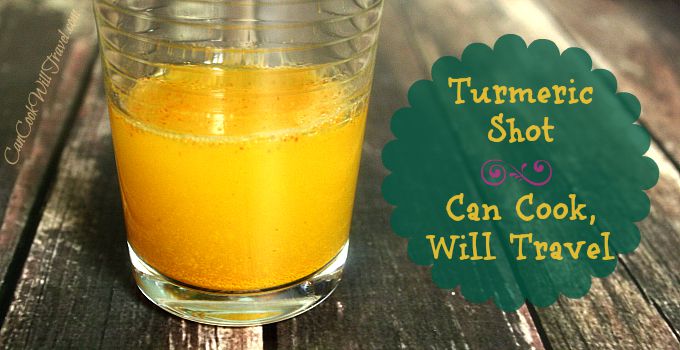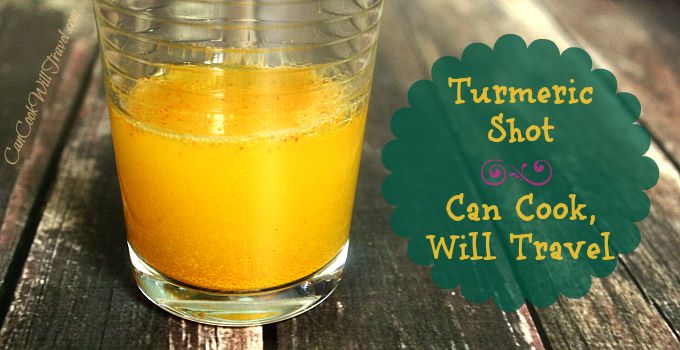 And when I found Monday's Turmeric Acne Mask it made me remember I'd been wanting to try this Turmeric Shot for months. It was official, this week had to have a turmeric theme. So I'm rounding out the week sharing not only how to use turmeric for your skincare, but how to give your body a shot of life.
I went into all of the amazing things that turmeric can do for you in Monday's post (just scroll to the end of that post for more details). But in short, the curcumin that is in turmeric is amazing for your memory and fighting Alzheimer's, is a great anti-inflammatory (take that arthritis!), and has the power to kick cancer's ass! So yeah, I'm kinda interested in getting more turmeric in my diet. Aren't you?!
Making the Turmeric Shot:
That's where this Turmeric Shot comes in. It only has 4 ingredients, which I know we all love. The juice from 4 lemons, 1 1/2 cups of coconut water, turmeric, and cayenne pepper. It's pretty easy to find the lemons, turmeric, and cayenne in most grocery stores (even my local, small town one).
As for the coconut water, you can pick it up in the organic section of grocery stores, pretty easily. Since I didn't have time to drive 90 minutes round trip for coconut water, I was thankful I'd purchased some of Tone It Up's Coconut Water Mix. It's basically a packet of organic powdered coconut water that you can mix with water and enjoy all of the benefits coconut water offers you. So that's what I used! I just put water and the powdered coconut in a blender ball cup and shook, shook, shook until it looked well dissolved and refrigerated for a few minutes. Here's my trick. To avoid bits of the mix that didn't get completely dissolved, I poured the water through a fine mesh strainer. This worked PERFECTLY! Talk about saving the day!
Then just combine the juice, water, turmeric and cayenne. I put them in a mason jar and shook away until it was well mixed. Grab a shot glass or small juice glass and pour a shot of the juice and enjoy one shot a day. I like the idea of taking the shot in the morning to give your body a boost and start the day on the right foot.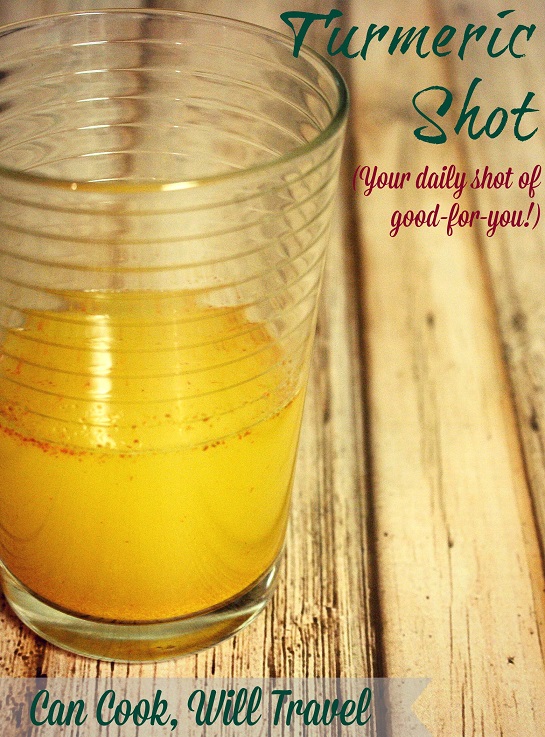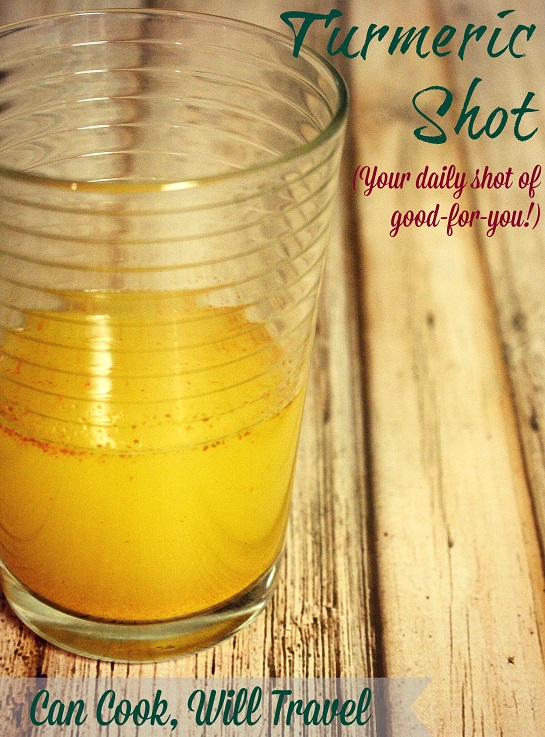 Maybe you're nervous about the taste? That's fair…it's not exactly a combo we see every day. Well it's actually pretty refreshing once it's down. Full disclosure…It definitely has a tang to it, but it doesn't have a horrible aftertaste that you keep tasting for hours.
The shot looks like orange juice thanks to the bright orange turmeric and has a very bright taste from the lemons. The coconut water tones the juice down a little, and the turmeric kinda just hangs out in the background. Finally the cayenne rounds out the shot with a bit of warmth. If you find that it's too strong, you can use less lemon juice or more coconut water to balance the flavors a bit. It takes some getting used to, but there's a lot of goodness in this tiny shot and it kinda perks me up too.
I feel like my memory is good, I don't have a ton of inflammation, and I'm cancer free (God willing). But I don't mind warding off any of these health issues before they appear in my life. After all, if there's something we can help or prevent, why the heck wouldn't we do that?!
Check out the recipe and step by step instructions for this Turmeric Shot right here. Can't wait to see what you think of this…be sure to comment below and let me know! Happy shaking!!
A look back:
One year ago: Cranking Up the Crock Pot with Black Bean Burritos
Two years ago: Dip in a Time Crunch – Taco Ranch Dip
Three years ago: Fast and Fabulous Gnocchi
Four years ago: Homemade Croissants…Am I Crazy?!
1