Last week I talked about how the first step to your dreams coming true is to stop dwelling in the past and focus on the here and now.
It's the teeny, tiny minority of people whose dreams come true without working towards it. And whether you succeed in making your dreams come true or not, well it's all in your head.
I found some great quotes this week, so hopefully one speaks to you. The one that really catches my attention when I read it is by Buddha and must be pretty profound then, right? It is:
Rule your mind or it will rule you. –Buddha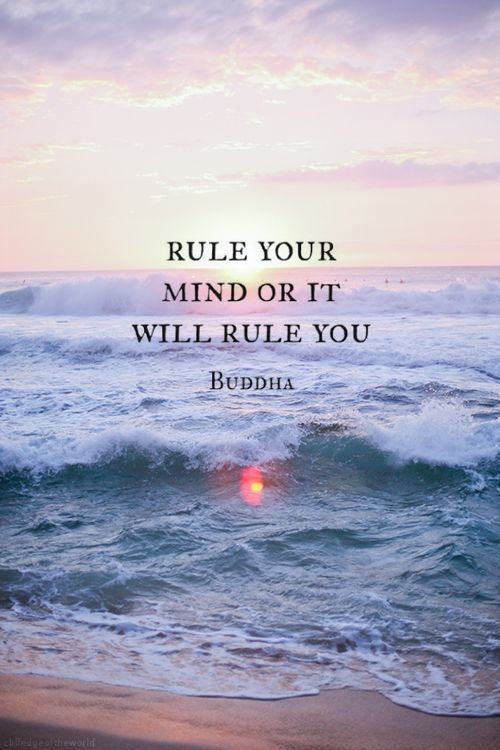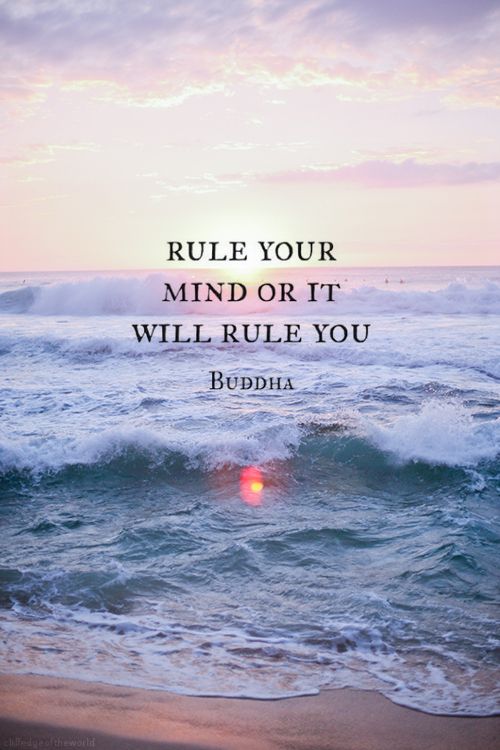 How true is that?! Our mind has some serious control over our lives. If we think that we can't do something or that a dream we have isn't possible, well we've just convinced ourselves not to even fully try.
It's human nature to do this and let our minds tell us we can't achieve our dreams. It's a defense mechanism we create to prevent ourselves from getting hurt. But I'm here to tell you something. You can make your dreams come true but you have to BELIEVE it!
So let's go back to last week, when you dreamed and thought about what you really want in life. Close your eyes and see those desires and dreams. Now do you believe that they will happen for you?
It's okay if you don't. But it's not okay to just accept that. First things first is realizing when your mind is calling the shots instead of your heart. Just like this quote says: It all begins and ends in your mind. What you give power to has power over you.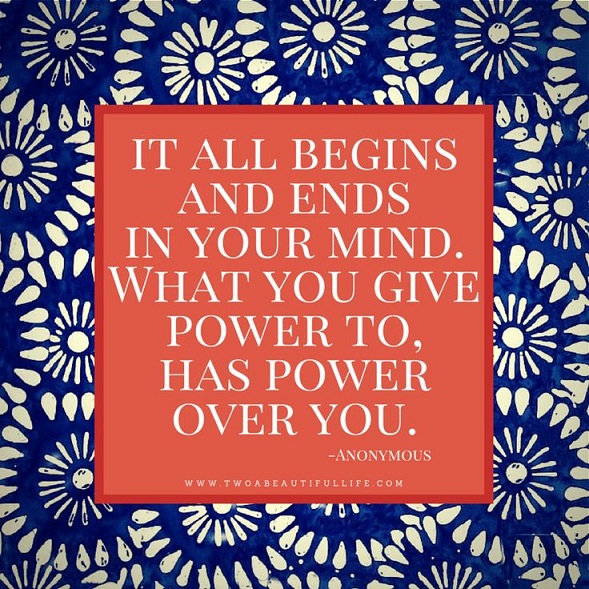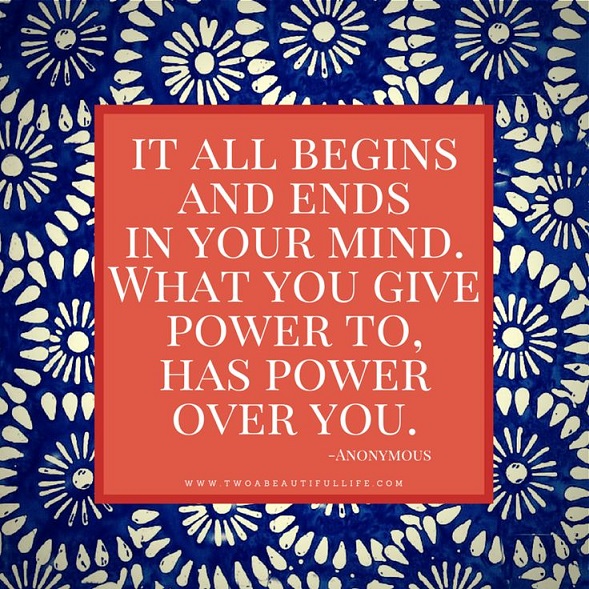 I am betting that you do not want to give power to negativity and not living a life that you dream of, right? So today's your day.
Stop and think about how badly you want these dreams. If you're wishy washy about it, then you're not dreaming big enough. Start again. I'm giving you permission to dream BIG! If this is a dream you have that you think of every day and wish for, then this is a dream worth fighting (your mind) for.
Start now by:
Writing down your BIG dreams and desires. (Do you want to move to a beach, change jobs, improve the relationships in your life, see the world, help those less fortunate, start your own business, etc.?)
Close your eyes and visualize yourself with this dream. Be specific and think of what you're doing, wearing and feeling.
It feels awesome, right?! Well now it's time to believe that this dream is your reality. Because it can be. Once you convince your mind that it is possible, your world will begin to change.
Repeat your dream out loud multiple times a day so that you really hear it. Soon you will start believing it in your heart AND mind.
Believe in yourself and your dreams, my friends, because you deserve them!
Stay inspired.
~Kelli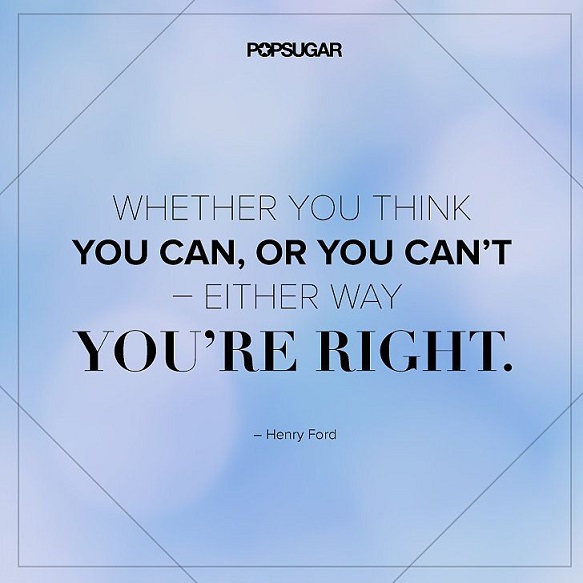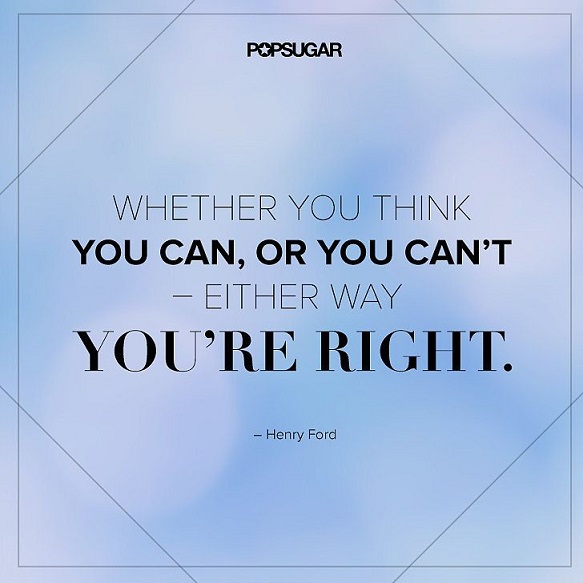 0