You're busy. I get that and totally respect it. I decided to introduce a new feature to my jewelry business to help YOU and your busy self. You who work hard and want to look put together but don't have the time (or energy) to think about your jewelry. So I bring you my monthly Park Lane jewelry bundle, which I'm pretty psyched about!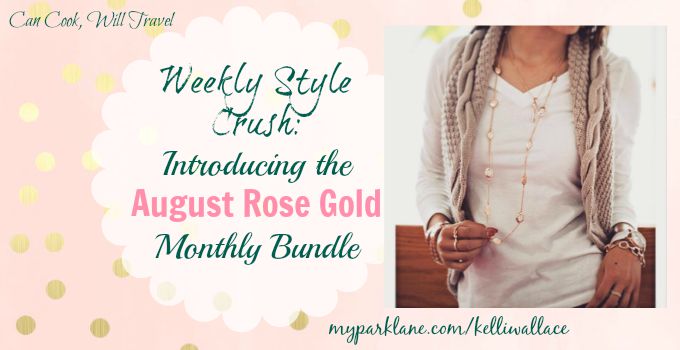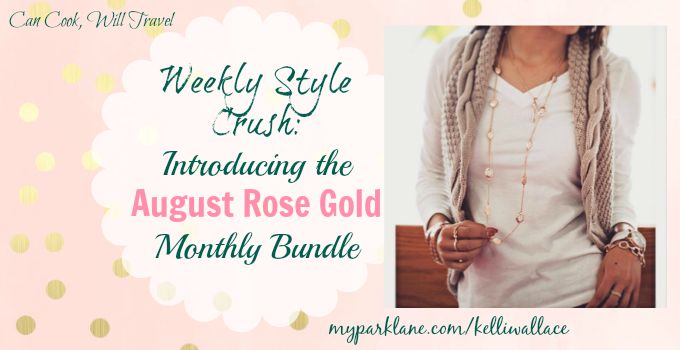 The ladies have spoken! I did a poll in my VIP Facebook group to see what metals everyone loves wearing or wants to add to their jewelry collection and rose gold is the winner. So your August Rose Gold Jewelry Bundle is here!
Q. So what exactly is this bundle thing, Kelli?
A. This is a collection of jewelry curated by ME to help YOU put a complete look together that will make accessorizing every day a breeze.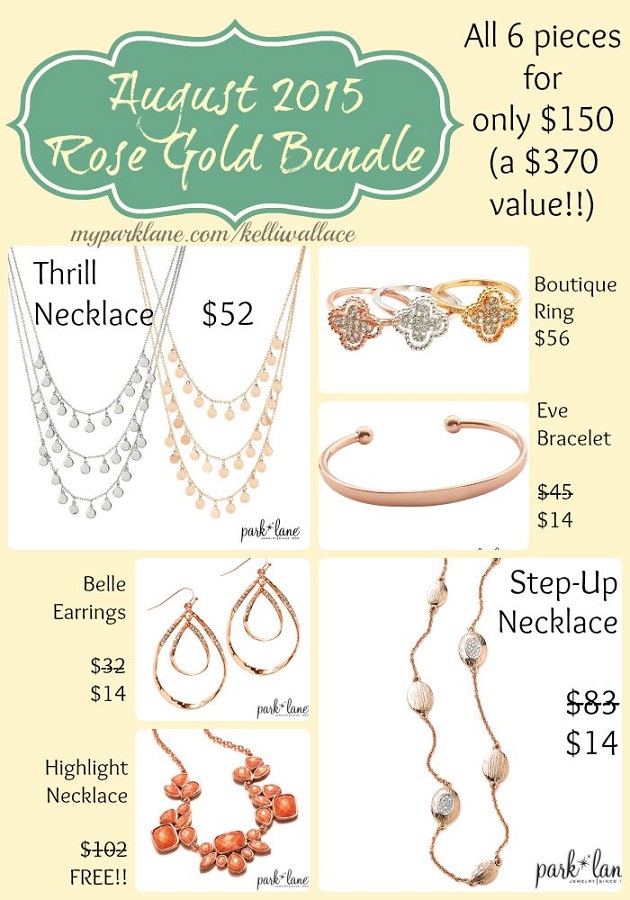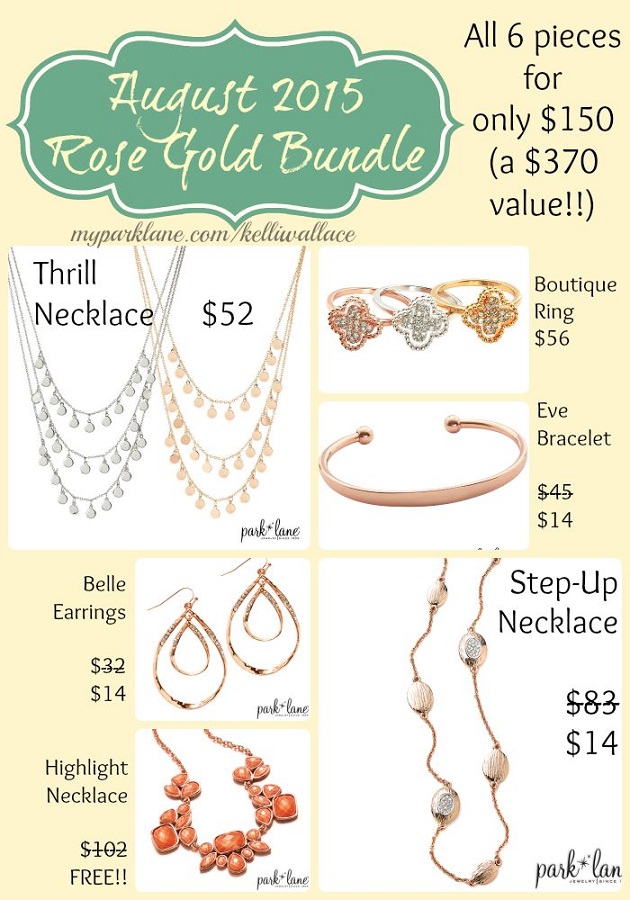 What's in this bundle?

With this bundle I have a few goals:
To have all types of jewelry in the bundle so you've got a complete look.  You have a ring, pair of earrings, bracelet, and necklaces.
I love versatility, so I wanted to provide 3 different necklaces that can look perfect on their own or be worn together. The Step-Up necklace is long and is a great layering piece with both Thrill and Highlight (see Step-Up and Highlight paired in the image below). Highlight gives you a statement necklace for those days when you want to stand out a bit. And Thrill is a mid-length necklace that has already has a layered look.

These pieces all work together but can also be mixed with other metals and other styles in your own jewelry collection. I especially love rose gold mixed with silver.
I wanted to include pieces that I would (and do) wear regularly. (I'm pining for this brand new Eve bracelet at the moment, and can't wait to get one of my own!)
Value and Guarantee:
You're getting $370 worth of jewelry for only $150 (plus shipping and tax) when you purchase this bundle!! What a STEAL!
Every piece of Park Lane jewelry comes with an unconditional guarantee. If any items break, have wear and tear, or a stone pops out for any reason, simply exchange the item for a brand new piece.
Where else can you get 6 items for an average of $25 a piece or 40% of their retail value PLUS an unconditional guarantee?!
How to Order?
Simply comment on this post, send me a message through my contact page, or email me at PLbyKel@gmail.com and I will personally work with you to get your order completed.
Bundle Questions?
If you aren't a big ring wearer or don't have your ears pierced, for example, I am happy to work with you to adjust your bundle order as necessary.
If you already own a piece, like the Step-Up Necklace, for instance, substitutions can be made (although some items will need to be in a certain price range).
The Boutique ring, Step-Up Necklace, and Thrill necklace come in different metals and you do not have to get them in rose gold if you'd prefer a different metal.
Stay inspired, Gorgeous! And let's have some fun bundling!!
~Kelli
0