Sometimes healthy eating seems like so much darned work. There's usually lots of chopping and prep work and everything seems to take longer than you expect. And the cost … well it can be expensive to eat healthy. But for a while now, I've wanted to make my own Homemade Almond Butter, and I decided this was the week.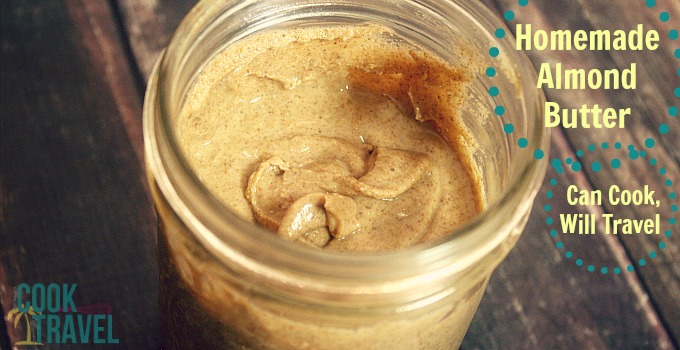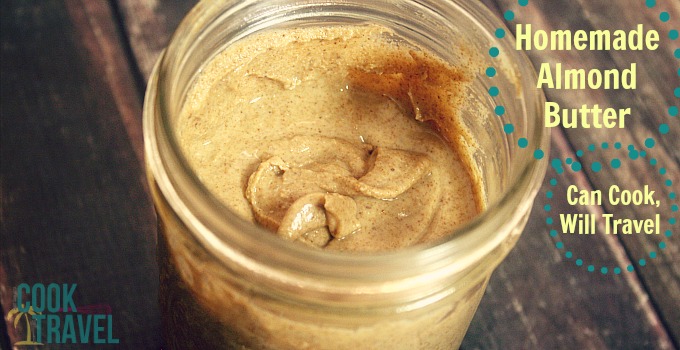 I had a few goals with this homemade almond butter. First off, I wanted to make it without added oil, if possible. My second goal was to see if I could just use almonds with nothing added to see how it tastes. Third, I wanted to try it out in the Vitamix.
Let's talk gadgets for a minute. My two options to make my own almond butter were a food processor or a Vitamix. I saw that it might take a bit with the food processor, and I watched a couple of short YouTube videos and saw how crazy fast the Vitamix could turn almonds into butter. I HAD to see for myself.
Now I knew that if I wanted to make this without oil, the way to go was to roast the almonds first. So I roasted them in the oven for about 10 minutes, and let them cool completely. Roasting helps the natural oils of the almonds come out a bit more when you start blending them. How do you beat making something with 1 ingredient?!
And I'm happy to report that it totally worked to make almond butter in the Vitamix! It only took  in about a minute with only almonds … hooray! My plan with this almond butter is to bake with it, so I wasn't too worried about adding any extra ingredients to it. I knew the other ingredients from the recipe would flavor it up in the baked dish.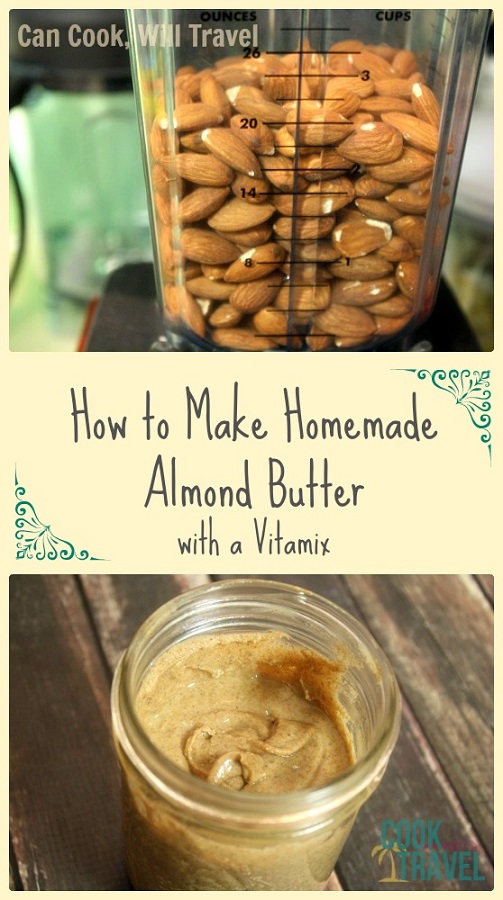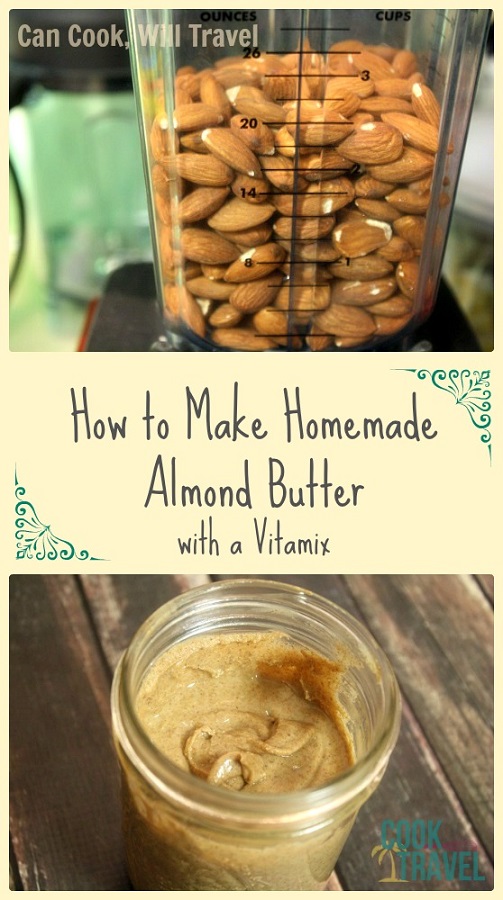 Let's talk about next time though. Next time (because there will most definitely be a next time), I'm going to add in some fun stuff to kick up the flavor even more and use it for snacking.
And I have to say, the flavor was pretty great, especially for just being made of almonds! And it's going to be perfect for my baking adventure I'll use it in.
I can't wait to experiment with almond butter even more. Be sure to check out this Homemade Almond Butter recipe and step by step instructions here. It's too damn cool not to try!
Have you ever tried your hand at almond butter or any nut butter? Let me know below! I'd love to hear from you.
A look back:
One year ago: Jalapeno Popper Taquitos … Yep, That Happened!
Two years ago: Lemony Pasta with Goat Cheese and Spinach = Healthy Pasta Coming Your Way
Three years ago: Skinny Pasta with a Side of Pain, Please
Four years ago: Ah, Nutella …
4