On this month's installment of Cookbook Love, it's all about Giada de Laurentiis' Happy Cooking Cookbook. It's really a no brainer for me, because Giada is my culinary idol, and I own most of her cookbooks. Plus with a motto of "Make every meal count . . . Without stressing out", the Happy Cooking Cookbook definitely spoke to me, because I love food and hate stress!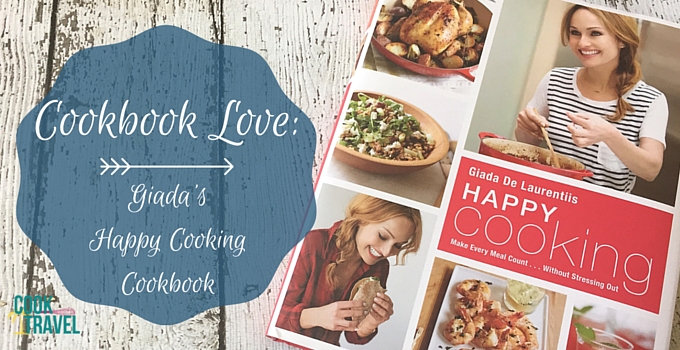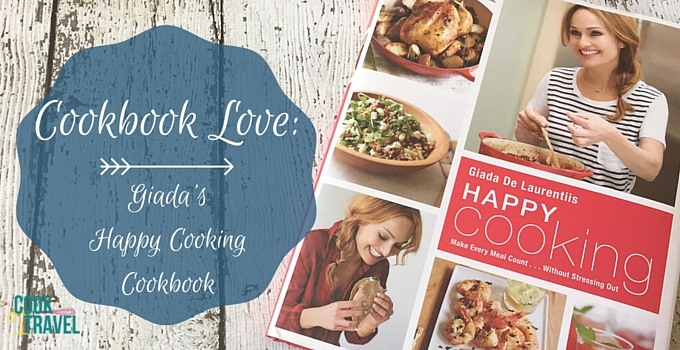 Why Giada:
I can always count on Giada and her cooking. Not only does she make me think that I can happily eat pasta and be skinny forever, but literally every recipe I've made of hers over the years has been delicious. Yep, every damn one! One of my absolute faves is her Lemon Spaghetti recipe, which is one of her tried and true dishes.
And I love that she usually has a mix of super healthy recipes along with some decadent sweet treat or comfort food and nap-inducing dishes. The one thing I've learned from her over the years is that it's all about balance and portion control. Her cookbooks are a great reminder to eat what you love but if you eat healthy make sure it tastes delicious.
Happy Cooking Cookbook Organization:
This book is filled with more than 200 recipes and is organized by type of meal, making it a breeze to find the recipe you need depending on what you're hungry for.
You'll find everything from breakfast and snacks to salads and soups. And of course there's a lovely section devoted to pastas and risottos. She includes some clean eating recipes, which I'm really excited to try, and also features great weeknight meals, sides, and sweet treats. Plus Giada is quite the hostess and has a chapter on weekend cooking and holidays. Don't worry, while there are tons of recipes inspired by her Italian roots, there's plenty of variety.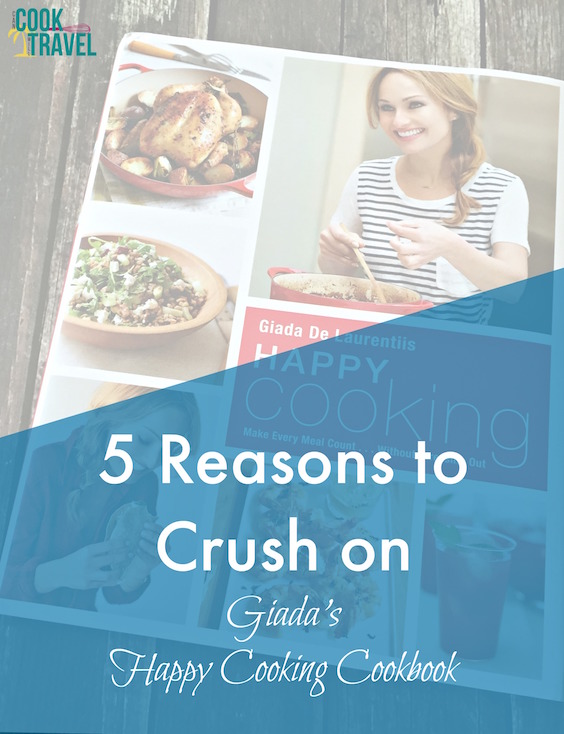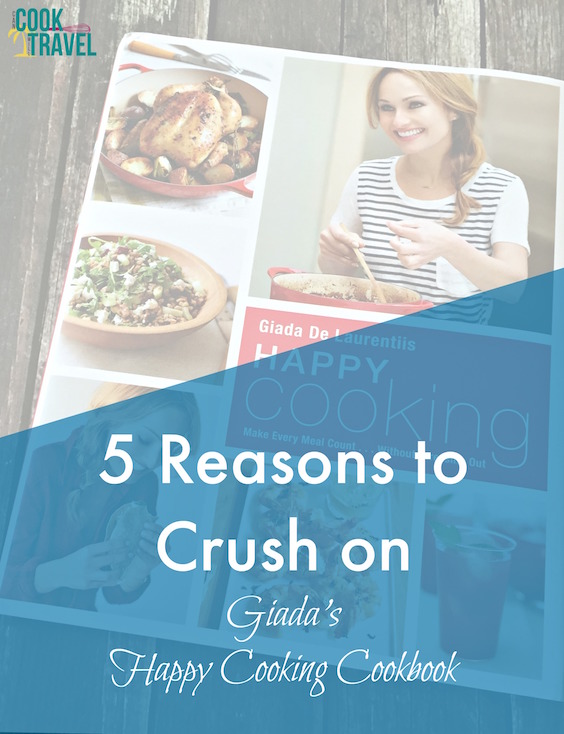 What's to Love about Happy Cooking:
I love the organization of the cookbook, and it's great for cooking inspiration.
Lots of photos! To me this is key to a quality cookbook. I'm a pretty visual person, and I need to taste with my eyes first.
Recipe index. Can I get an Amen?! I love being able to scan for a recipe I've seen or find a dish that has an ingredient I have on hand.
Share & Tell. I've followed Giada for her entire cooking TV career, and I had to say I really appreciated her candidness in this cookbook. You start to really care about people you follow for so long, and I was sad to hear about her divorce, and she didn't avoid the "elephant in the cookbook" and that is refreshing.
Tell me more. I really love when a cookbook gives me tips or shares something extra about a recipe, and Giada does that with each recipe in the book. Whether it's a little anecdote or a cooking tip or trick, it's pretty awesome!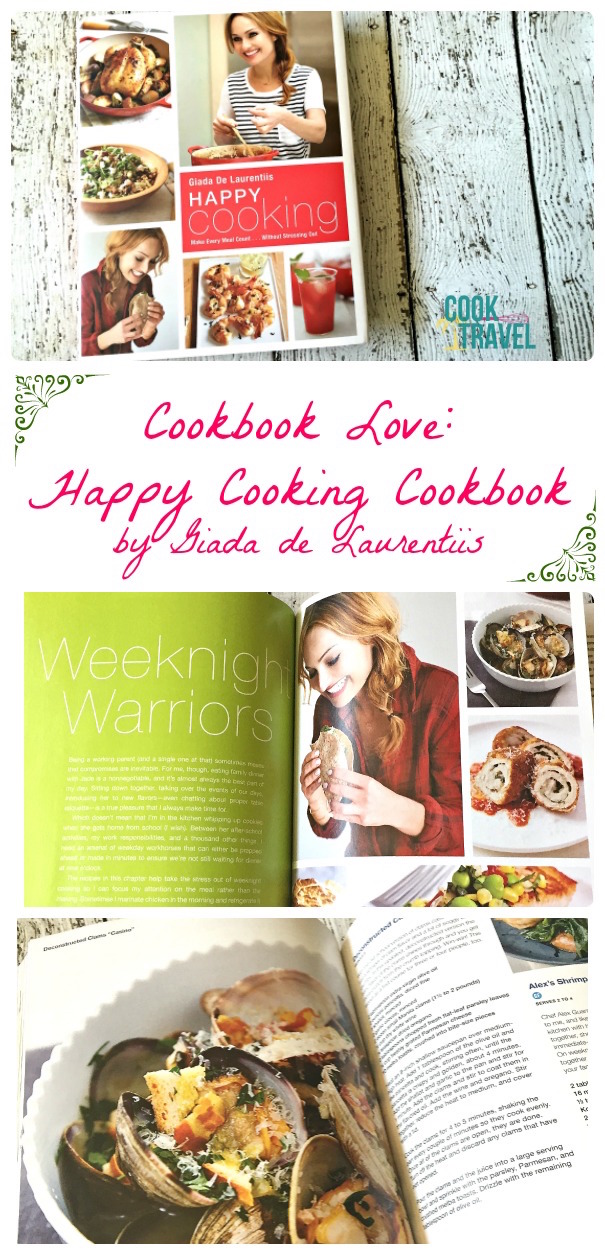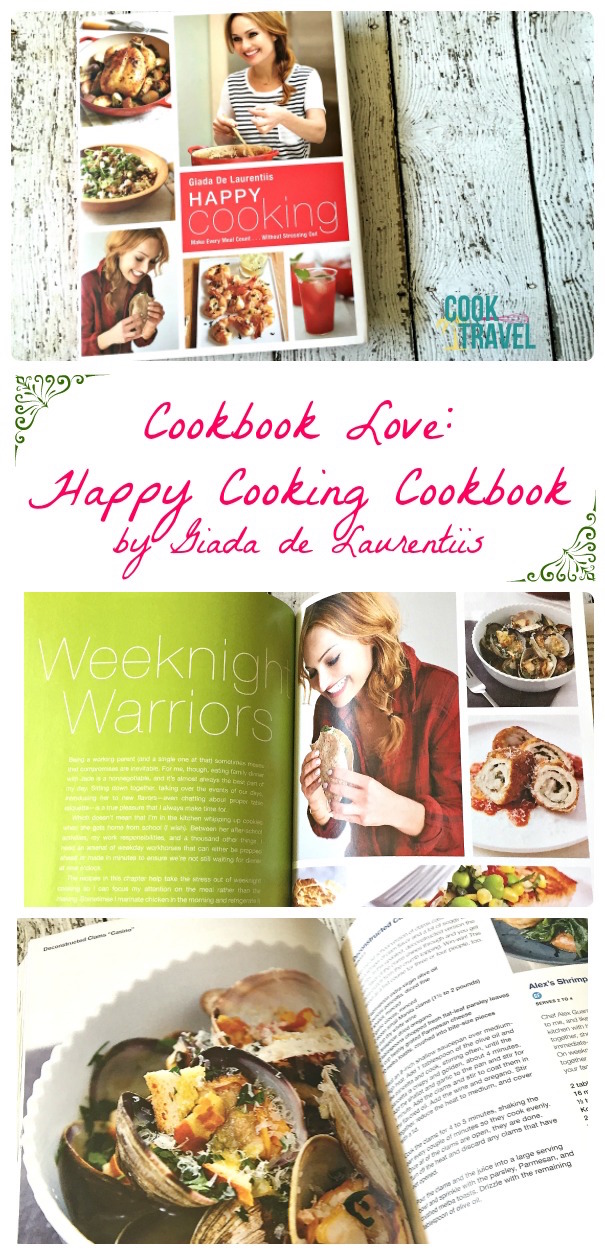 Crave-worthy Happy Cooking Recipes:
Here are some of the recipes that are at the top of my list from this cookbook to whip up soon:
Caesar-Roasted Broccoli – a Caesar twist on roasted broccoli sounds delish!
Lighter Macaroni and Cheese – Giada had my attention at "macaroni and cheese" and sealed the deal with a lighter version of one of my favorite dishes.
Margarita Chicken Wings – I'm officially intrigued!
Shaved Vegetable Salad with Goat Cheese Vinaigrette and Walnuts – per usual, she had me at "goat cheese"
Espresso Peanut Butter Brownies (and there's a lightened up version!) – When it comes to sweets, chocolate and peanut butter speak to me.
I literally could go on and on with drool-inducing recipes in Happy Cooking. And hopefully this review has you ready to go get a copy of this cookbook for your own.
YOUR TURN: Comment below and let me know if you're a Giada fan too and what are your favorite recipes from her over the years!
Stay inspired & start cooking!
~Kelli
0