In case you didn't know, I have been traveling to the UK with my sister. And one of the first things I think of in relation to England is tea. My favorite is Earl Grey tea in all of it's floral-y, citrus-y deliciousness! And when I'm missing my time living in London, I put a little sugar and a splash of cream in my tea, and just like that … I'm back! And all of the sudden I was craving Earl Grey Scones so I went on a hunt and found a recipe on the site AbesMarket.com.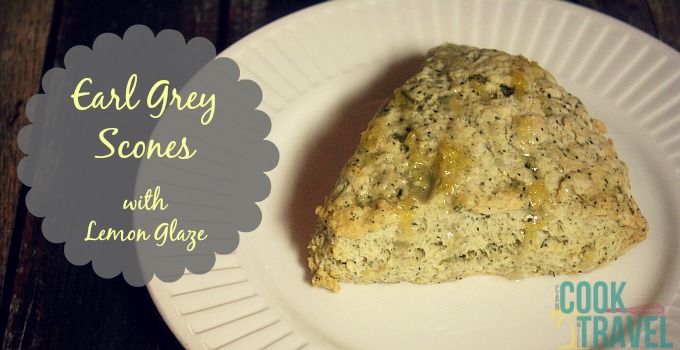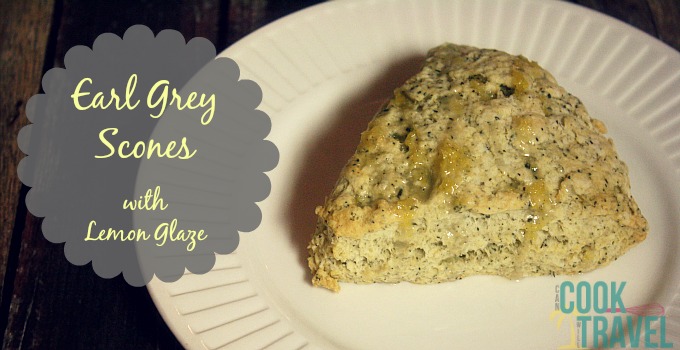 I have really come to love scones since starting up my blog. I've made a few ah-mazing recipes! From Oat and Maple Syrup Scones to Cranberry Scones to my favorite, the Blueberry Scones. Holy crap those were FABULOUS! Oh and don't forget the time I whipped up low-fat, low-sugar chocolate toffee scones. So good!!
And the thought of making Earl Grey Scones was too tempting not to try out. And it was pretty darned easy as scone-making tends to go. All you do is combine your dry ingredients of flour, baking powder, baking soda, a little salt, sugar (not much), and Earl Grey tea leaves. You'll need about 1 tablespoon of tea, so it took about 4 tea bags for me to get a tablespoon.
Then cut in some cold (very important detail here) butter. I used a pastry fork to cut it in. The main thing is to not use your hands and a pastry fork works well to break up the butter and work it into the flour mixture.
Once the butter is in tiny crumbles, add the milk and knead the mixture a bit with your hands. I went with almond milk, because I wanted to see how it would work. But your milk of choice will be great. The almond milk worked well.
Turn the mixture onto a lightly floured surface and start kneading it more until it comes together into a nice dough ball. You may think the dough just won't come together, but fear not … it will. Just keep kneading. Then form the dough into a large disc and cut it into 6 pieces and bake it up.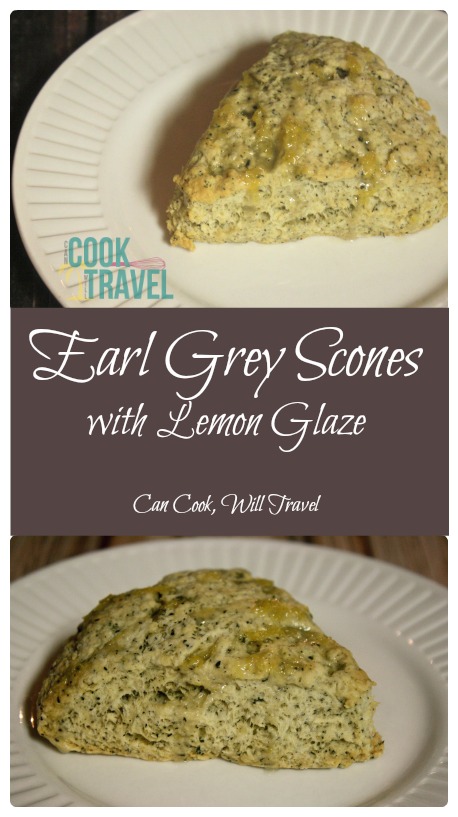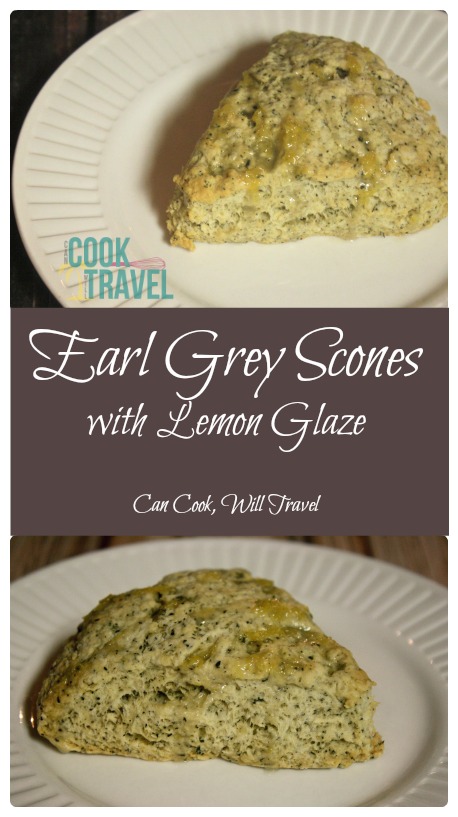 I made a light lemon glaze to pour over the top of the cooled scones. You could use oranges instead but I didn't have any on hand, and I thought lemon would work well with the tea flavors in the scones. Oh I was right! These were really mild with a hint of citrus from the glaze. And they aren't overly sweet like some scones can be, as this recipe only has 2 tablespoons of sugar.
So grab yourself a coffee or tea dig into one of these Earl Grey Scones for breakfast. You will be so glad you did! Be sure to click the link for the recipe and step by step instructions! Happy sconing!
A look back:
One year ago: Tomato Basil Chicken Stew – It's Like Fall Gave You a Big Hug
Two years ago: Pumpkin Biscotti to the Rescue
Three years ago: Sinfully Good Dip!
Four years ago: Ah, Nutella … Part 2
1