Hello my lovely friend! I'm sitting here getting back in the swing of things after a fabulous vacation to the UK with my sister. and I have to say, I thought I'd be waaaaaaay more jet lagged today than I'm feeling, which is probably a result of the high I'm still on from everything I experienced. This amazing trip has been on my mind all day, as I'm sure you can imagine. And one thing I have been reminded of today is that anything is possible.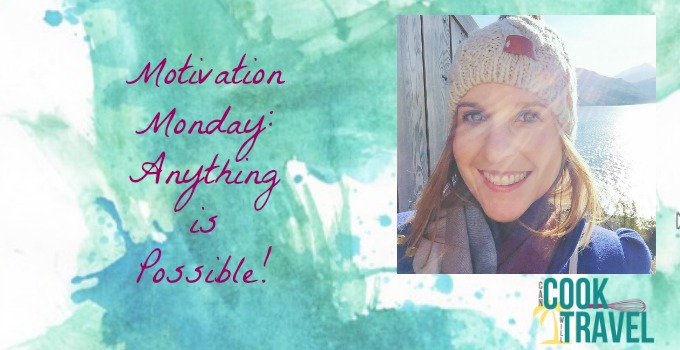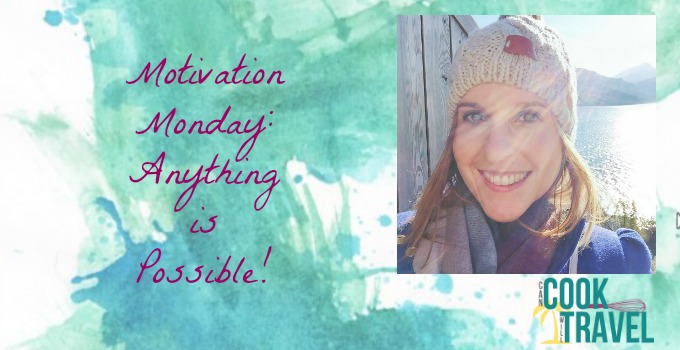 So the crazy thing is that I've been wanting to go back to London and Scotland for years. Literally … years! And I haven't until now. So what changed?
Back in 2004, I swore that I would be back to the UK soon. I have English, Scottish, and Irish roots (among many others) as I'm a bit of a mutt as far as my background goes. So understandably, the UK feels like home. So why did I wait so damn long to go back?
Fear, mostly. Fear of not having enough money to enjoy myself, or not having enough vacation days to go for as long as I wanted, or being afraid of what others would think or if they'd understand my desire to travel, or a number of other thoughts swirling in my oh-so-active brain.
But this year, I decided that I was taking control back and was going to stop living in fear and start living for me. And I always am looking for "signs" to do things as a way to give me a gentle nudge in one direction or another. The sign to go back to London pretty much slapped me upside the head it was so obvious. And I knew I just had to do it.
Have you ever had that happen where you ask for a sign and one you simply cannot miss comes your way? When it comes to signs, I need them to be pretty damn obvious!
And as I looked around at each new location I found myself in throughout the 8 days I was gone, I just shook my head in disbelief and awe … truly anything is possible for me and for you!
Staring out the window on the plane ride back to the states, I just kept thinking: This is one gorgeous planet we are lucky enough to live on. And no matter where we live, or how much or little we have, it's time we all start seeing the beauty in our surroundings. It's there if we only look.
For those of you who have been following my travels on social media, have no worries, I'll be blogging a whole lot about my trip. Favorite spots, things you must see, travel tips, etc. So stay tuned for that. But in the mean time as I get back to reality, I just wanted to remind you that anything is possible!
What is it that you want and dream of for yourself? I'd love to know, so please comment below!!
Stay inspired & remember that anything is possible!
~Kelli
0