This week has been an exhausting one. If you don't know me, these days I'm working for a software company by day, and play here by night. But work has been a bit more crazy than normal, and that's saying a lot. I've been going nonstop, so I had 3 requirements for this week's cooking post: healthy, dairy free, and easy. So that's where this Dairy Free Pad Thai comes in.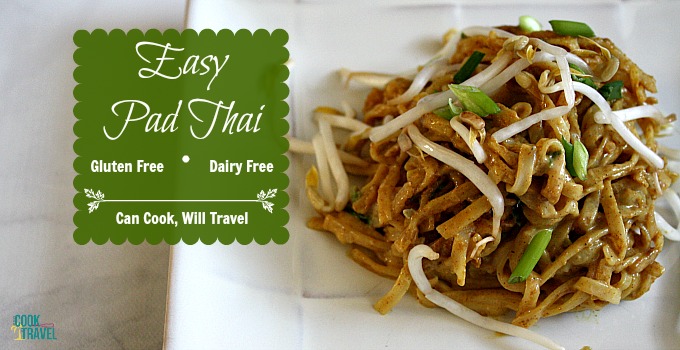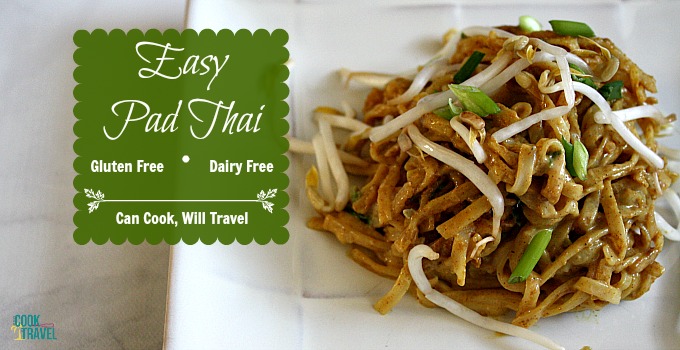 This is not my first go at Pad Thai, and I have a feeling it won't be my last. But the last Pad Thai, although the dish is seriously delicious, used a sauce that was more sugary. And while it certainly wasn't an unhealthy recipe, I saw this Dairy Free Pad Thai from Tara Stiles' cookbook I reviewed last week and just had to try it out.
Anytime I can try a new variation on a recipe, I'm all for it. After all, if you eat the same thing the same way all the time, how will you know if it could be better?! And playing around with these dairy free recipes definitely inspires me to keep this up. Because this Dairy Free Pad Thai was jam packed with flavor yet was super simple.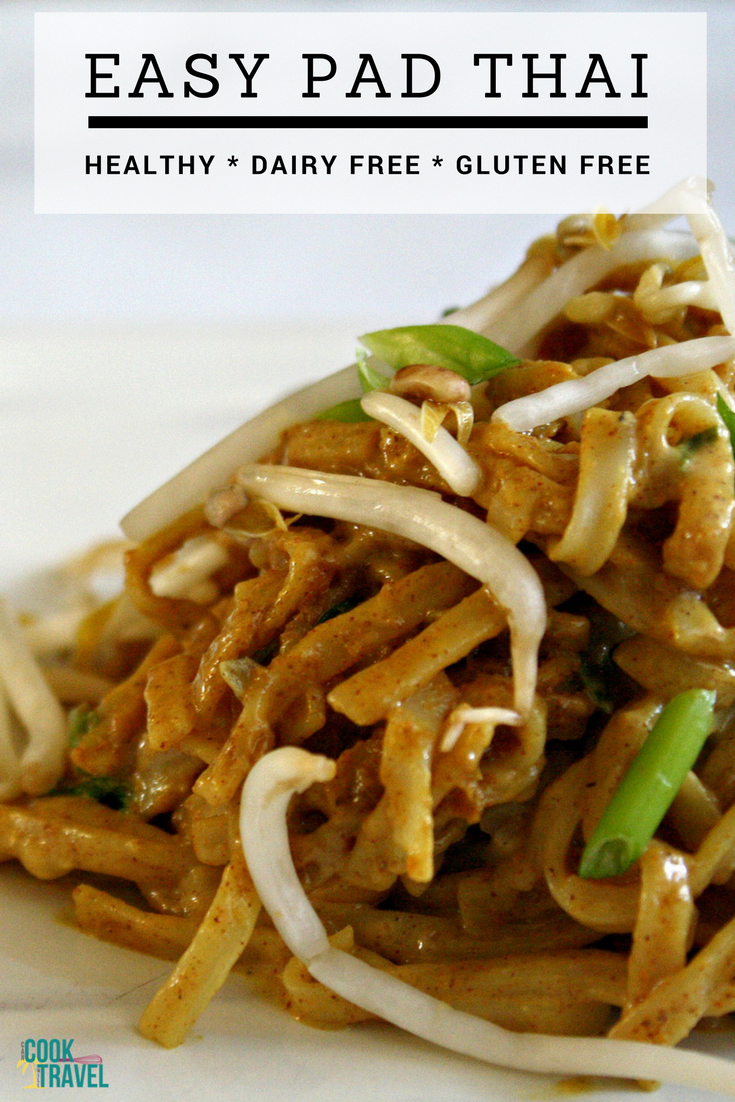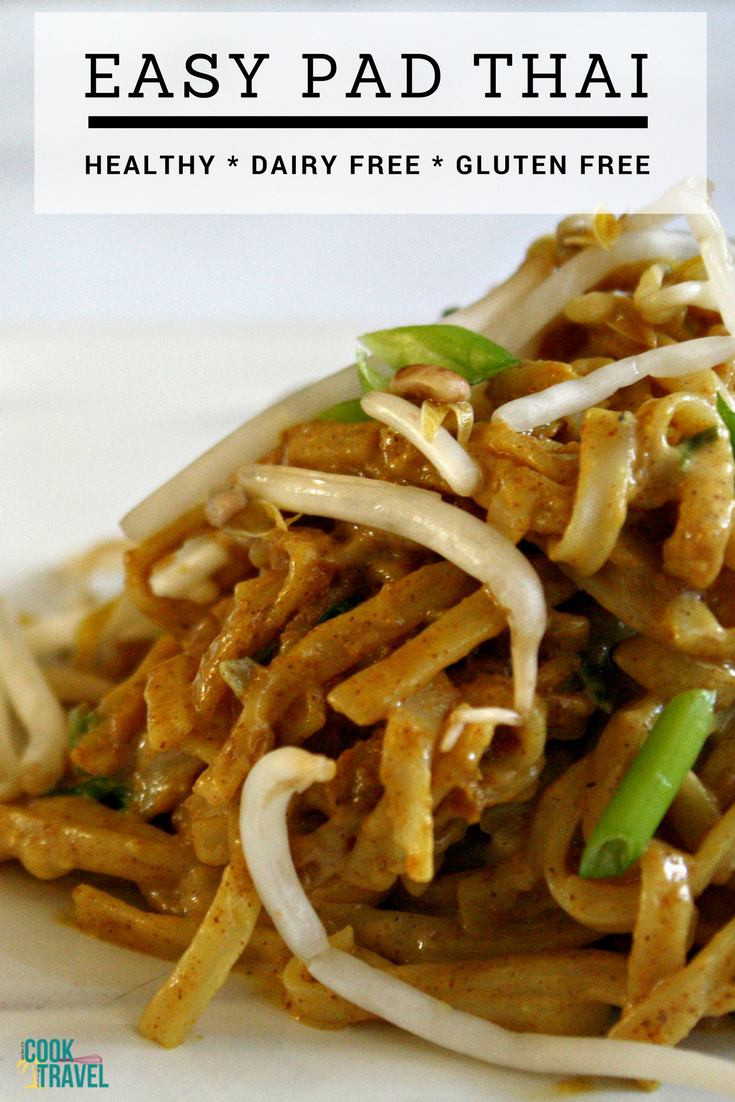 The most difficult thing for me to find was Rice noodles, and now that I'm back "in the big city" that was a piece of cake. And really a lot of stores have an Asian foods section these days, so they should be pretty easy to find. I love rice noodles, because not only are they gluten free but they also hold up well when being tossed with sauces and veggies.
So with this dish, you'll first cook the rice noodles. Then whisk together your sauce which is almond butter, curry powder, chili powder, and almond milk. Yep that's it, and I noticed my sauce had a paste-like consistency. So feel free to thin it down with more almond milk if you need to, because I did.
While the noodles cook, just cook some red onions and scallions until they're tender and start to brown. Then toss them with the noodles, sauce and peanuts. Serve and enjoy, and yes that's really all there is to it! You can also top it with some bean sprouts too along with some scallions for color. So yes, Dairy Free Pad Thai was indeed totally perfect for my nonstop week. In fact, I even had more than enough time to whip it up over a lunch break this week, so it's fast and easy!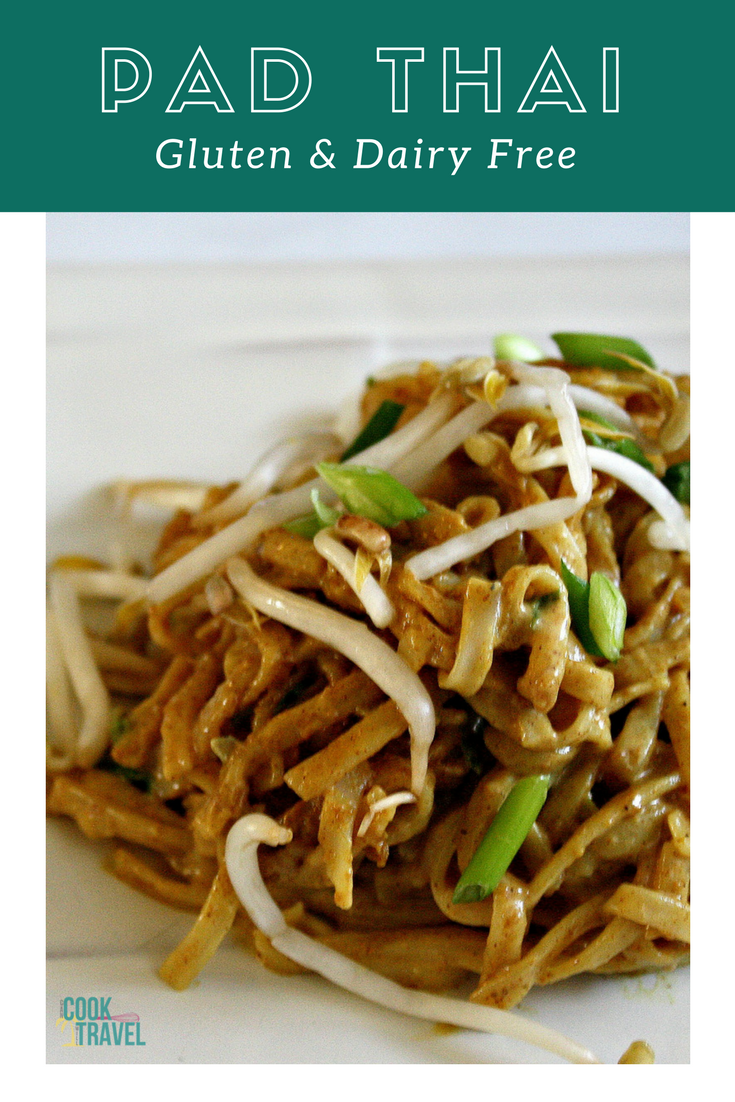 Flavor and texture wise, this simple dish packs a huge punch! You have the crunch of the peanuts along with bean sprouts. Now let's talk sauce, because it's super flavorful with only four ingredients. The almond butter adds this great, nutty flavor throughout, and the chili powder adds a really interesting smoky quality but it's not overpowering. And finally the curry powder balances the almond butter and chili powder out. Honestly if I closed my eyes I would have thought I was in an Indian restaurant for a split second. Then you have the mild onion flavor throughout. So yummy!
I can totally see myself whipping up this Dairy Free Pad Thai on a regular basis. So do yourself a favor and grab this uber healthy recipe and step by step instructions by clicking that link. It's a unique Pad Thai because it's so simple, but it's a great recipe to have in your healthy cooking arsenal. Happy noodle eating!
A look back:
One year ago: Lemon Spinach Orzo Makes Me Happy!
Two years ago: Pomegranate Scones Make Breakfast Delish!
Three years ago: Warming Up with Spinach Tomato Orzo … Yum!
Four years ago: Quick, Healthy & Easy – Salmon & Broccoli
Five years ago: Brussels Sprouts Two Ways
Six years ago: Perfecting Gnocchi


2