Has it been a week! I know I'm a little late this week, but I was up to my ears in moving and a busy work week. But I'm feeling damn productive, so I'll call this week a win. And any time I'm stressed or crazy busy, I eat like crap. It's all about convenience in those moments. Which means this week I have been craving salad, shockingly! And I've also been thinking about a past Brussels Sprouts salad and wanted to try another variation, which is where this Brussels Sprouts, Quinoa, Cranberry Salad comes in.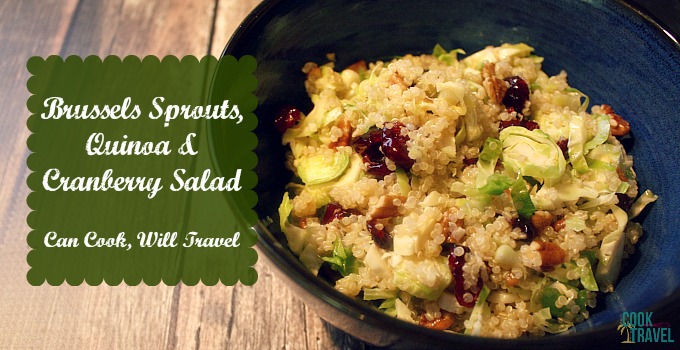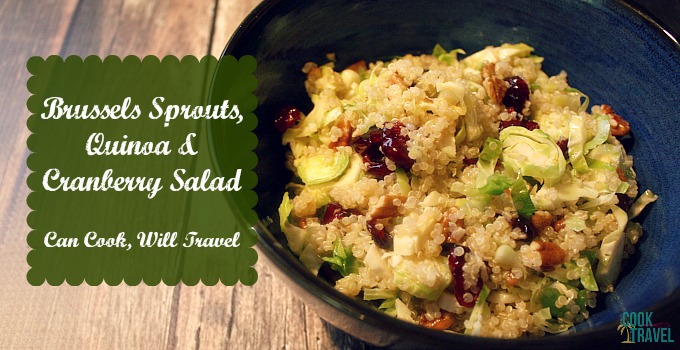 I was hunting through Pinterest and eventually found this recipe over at Gimme Some Oven and was excited to try it. It'd been a while since I had done anything with quinoa and I adore cranberries, so it was a no brainer for me to gravitate towards this one. Gotta say that I'm pretty glad I did.
So with my new place in disarray and mountains of boxes, including one down the middle of the kitchen, my first order of business was to unpack as much of the kitchen as I could. I have to say that I'm pretty proud of how much I knocked out in one day. Not only can I walk through the kitchen, but nearly everything has a place now.
Considering moving is one of my least favorite things to do in life, it's a miracle that I'm writing this. Okay, not a miracle, but definitely awesome! And I was on a mission to find a recipe that was healthy and wasn't heavy on the stove or oven because I really wasn't sure how much progress I'd make.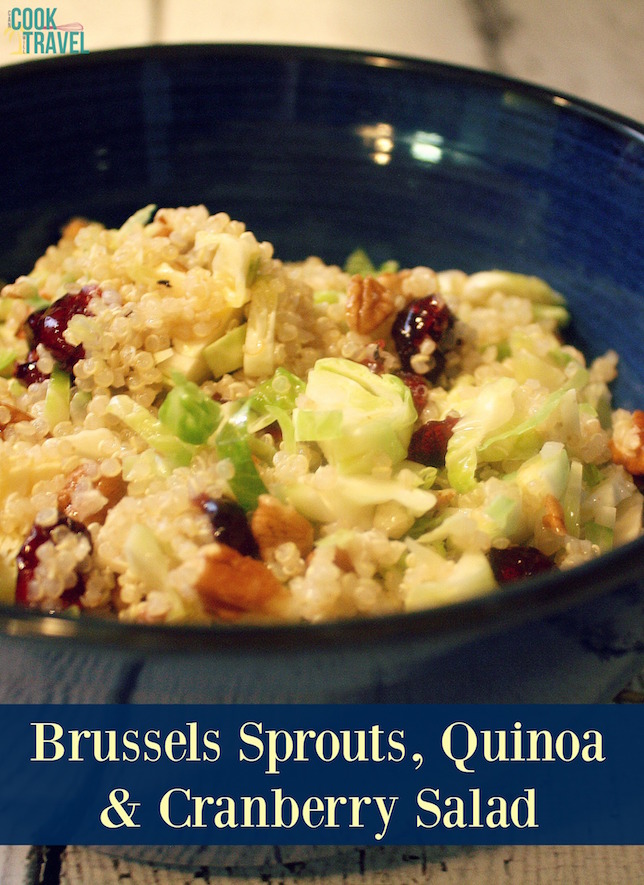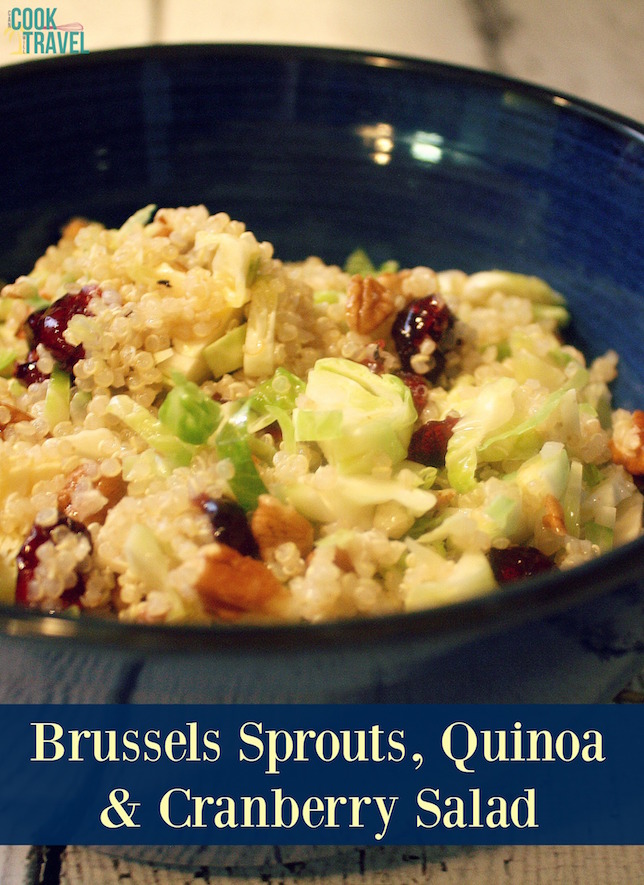 All I did on the stove was cook the quinoa (that took 20 minutes) and toast some pecans, which smelled fabulous. Then it's a matter of mixing the quinoa with cranberries, the pecans, and shredded Brussels sprouts. Then you make a really simple vinaigrette of orange juice, extra-virgin olive oil, apple cider vinegar, and some salt & pepper. Toss it all together and that's it . . . Brussels Sprouts, Quinoa, Cranberry Salad is ready to enjoy!
Wow, do I LOVE a simple and easy dish but it's even better that this is full of good for you ingredients. Now the one ingredient that isn't are the dried cranberries, but I found a lower sugar variety and I figured with them mixed into the salad that it helps limit how many you eat in a serving.
I loved this Brussels Sprouts, Quinoa, Cranberry Salad! Yep, you read that right – I actually am loving salad these days. And I have a feeling it'll get better over the next couple of days. You have the substance of the quinoa (which is also GREAT for you), the crisp bite of the raw Brussels sprouts, the nutty and slightly sweet toasted pecans, and the tart cranberries that make each bite a real treat. Plus orange and cranberry are always a winning combo, so the vinaigrette helped balance out the flavors.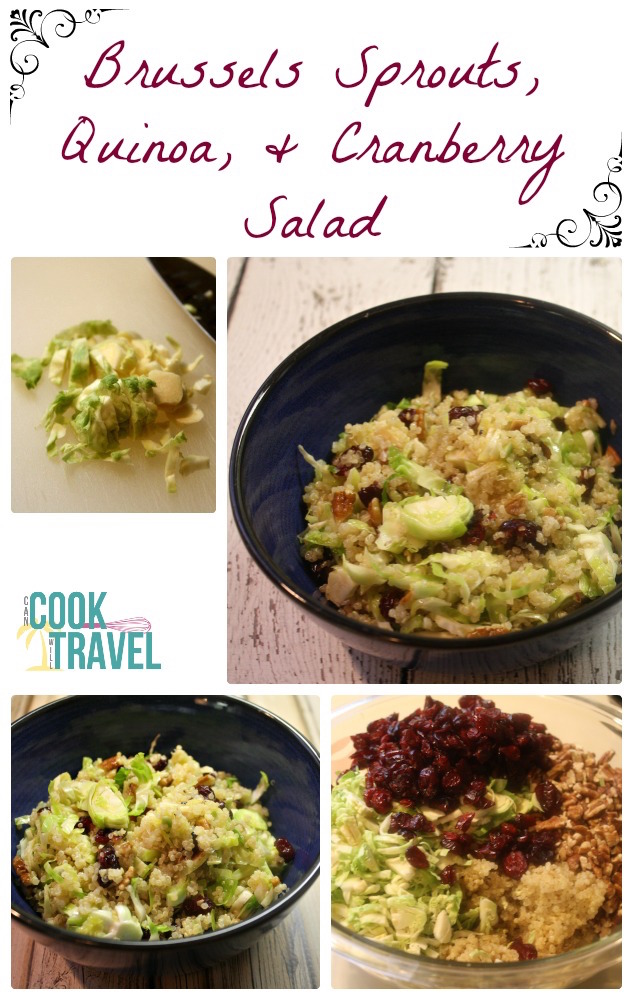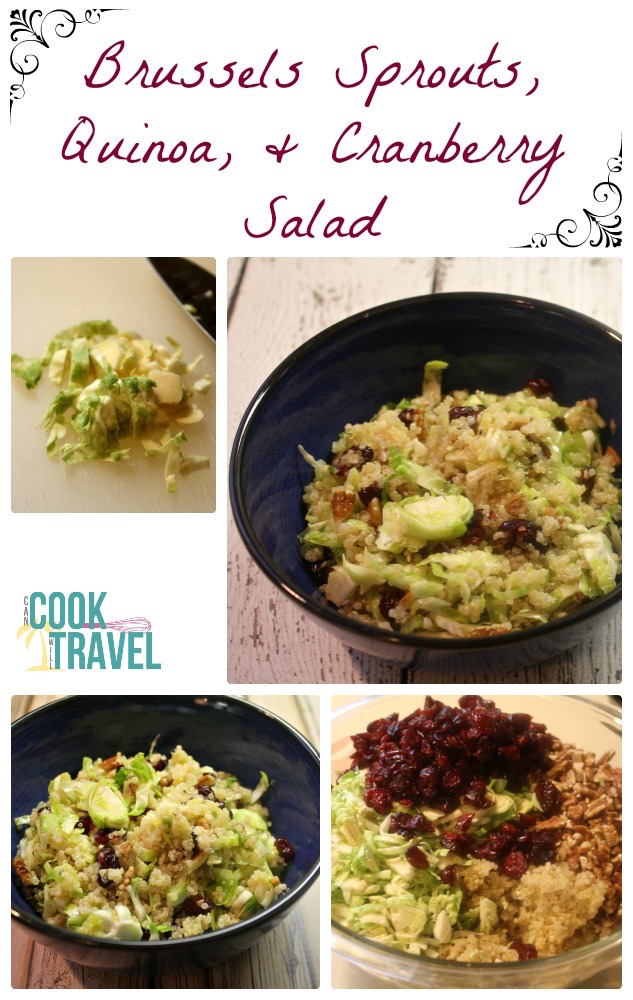 So next time you're needing something healthy, definitely give Brussels Sprouts, Quinoa, Cranberry Salad a try. I know you'll love it, so click that link for the recipe and step by step instructions. Happy salad making!
A look back:
One year ago: Homemade Cucumber Dill Hummus Makes Healthy Snacking Look Good
Two years ago: Red Chard, You Say? Yes, Red Chard and Garlic Linguine It Is!
Three years ago: Craving Muffins – Pink Grapefruit Muffins to be Exact
Four years ago: Learning to Love Salads – Part 6: Chopped Salad
Five years ago: All About Lentils
0