I'm the French Toast master of our family. Self-given title, sure, but true nonetheless. When I was a kid (6 or 8 probably), I learned how to make French toast from my mom (aka – best cook ever). And since I loved the stuff, I quickly learned how to make it on my own and eventually for the whole family. And I make a mean French toast. I keep hearing about "baked French toast" which seemed like a lot of work for something so easy, so I never tried it . . . until this week. So when I had a hankering for breakfast food, I figured now was the time to see what all of the hype was about with this Brown Sugar Banana Baked French Toast recipe.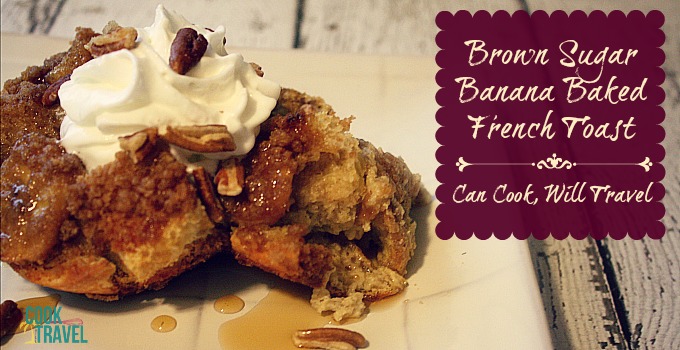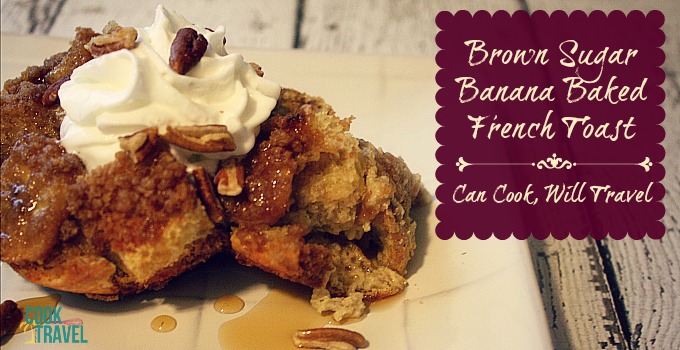 I stumbled upon this dish over on Pinterest, wouldn't ya know, from the site Celebrating Sweets. As I looked at the ingredient list my mouth started watering and my mind started imagining how good this could be, and I was hooked. Brown Sugar Banana Baked French Toast it was!
The recipe has a lot of steps but it's also pretty easy to make. You cut bread into cubes. I went with Italian bread (rather than French bread), because it's what I found in the bakery section. And you'll make a basic custard of eggs, milk, half and half, cinnamon, vanilla, and brown sugar. The pièce de résistance is the the brown sugar banana mixture. You'll make a quick brown sugar sauce of butter, brown sugar, maple syrup and a pinch of salt. Once it's bubbly and smooth, remove it from the heat and coat your sliced bananas in it. The smell alone was delightful!
Another thing I love is this is a make ahead breakfast, which means it's perfect for a weekend brunch or when you have company over. Layer the bread then the bananas then a final layer of bread. Pour your cinnamon-y custard over the top. Then add the remaining bananas and brown sugar, and let it sit overnight so the bread can soak up the custard.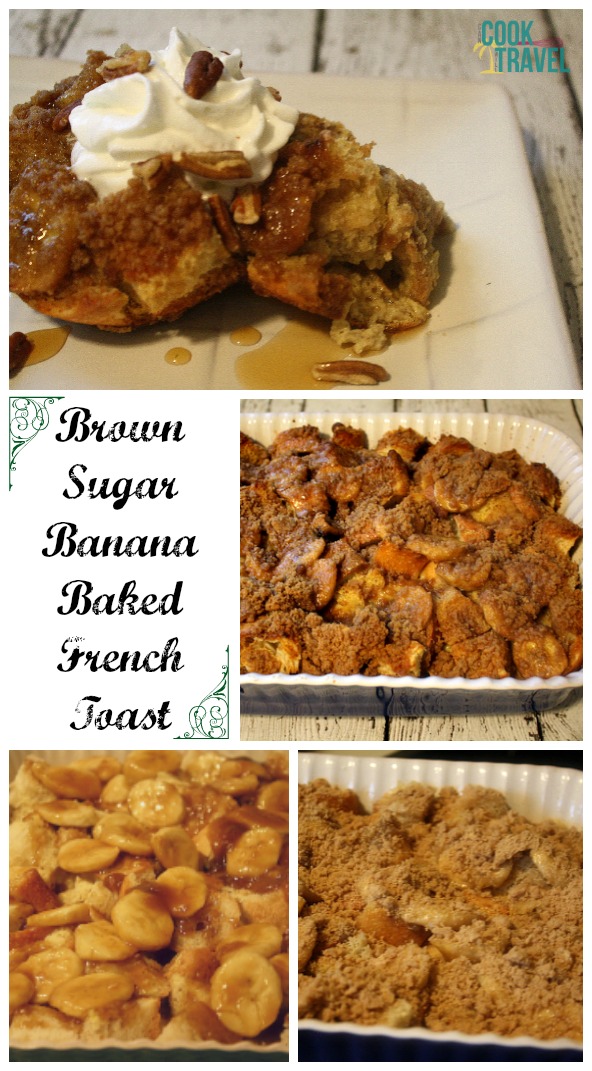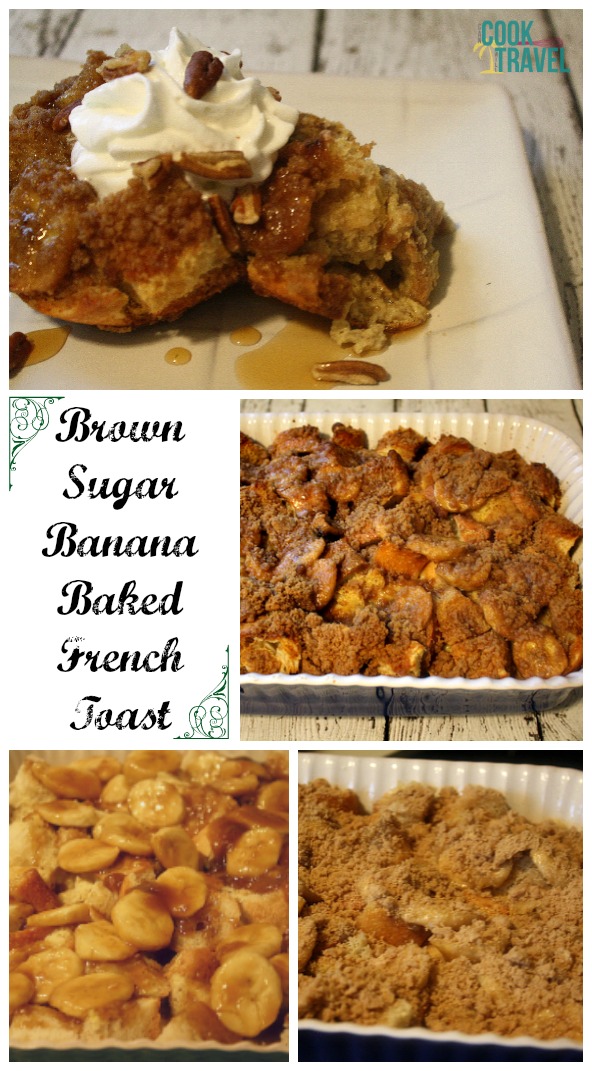 You can make a quick streusel topping of brown sugar, flour, cinnamon, and some butter to top the Brown Sugar Banana Baked French Toast. I made the topping after I put the casserole in the refrigerator the night before. But you could also make it right before you pop it in the oven. Bake for 40-55 minutes so the custard sets and is cooked through. I baked mine for about 50 minutes so that it would be a bit crusty and the topping and banana/brown sugar layer had caramelized really well.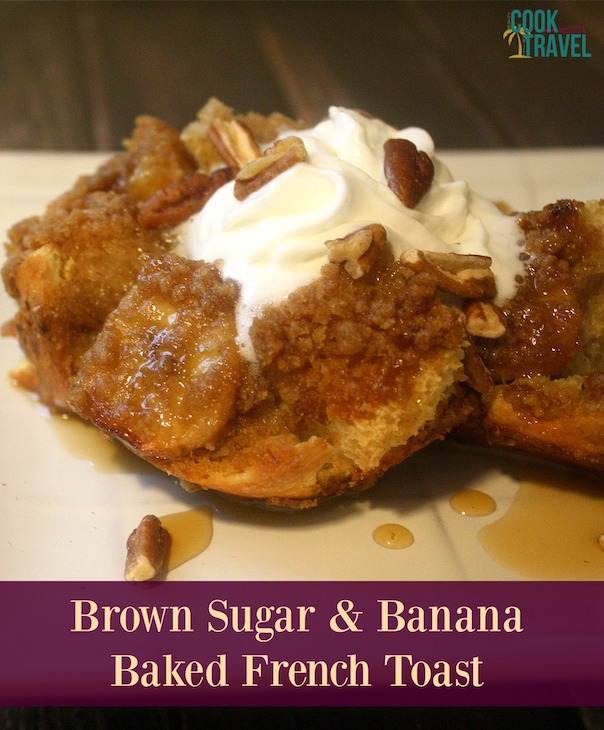 Serve this Brown Sugar Banana Baked French Toast immediately. Finally add your favorite toppings like whipped cream, maple syrup, chopped nuts (such as pecans). I loved it with some sliced fresh strawberries that helped cut the sweetness a bit. Seriously click that link ASAP and get the recipe and step by step instructions. You will love digging into this breakfast dish! Happy baking!
A look back:
One year ago: Spicy Honey Mustard Brussels Sprouts May Lead to a Happy Dance!
Two years ago: Sriracha Honey Chicken Tenders are on the Menu
Three years ago: Learning to Love Salads – Part 13: Mediterranean Salad
Four years ago: Learning to Love Salads – Part 7: Mediterranean Quinoa Salad
Five years ago: Cooking with Rhubarb!
0