Can you believe it's already September?? Me neither! Wow is this year flying by. And such a great reminder that we need to enjoy every tiny moment that's given to us. And I have to say that it's been my goal this year. Work hard and play hard. Luckily I found this Bacon Parmesan Spaghetti Squash that was perfect for my busy week of work and play.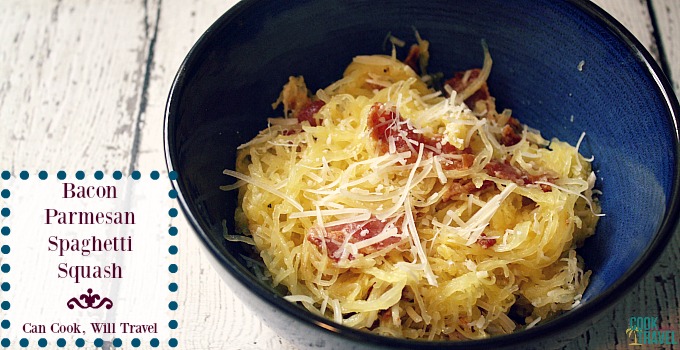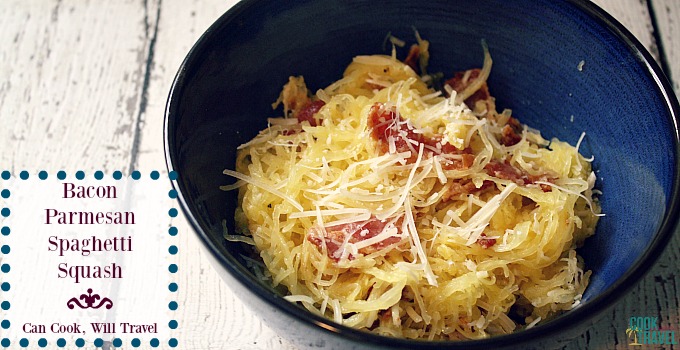 Since it's September, that means we're getting close to harvest. Anyone who has farmers in their family understands that the field is the focus at that time. So my family and I took a pre-harvest trip to get away to the lake for the week. I love working from home, but it can be a bit of a plus and a bummer at the same time.
It's great because I can work during the day and just need wifi to do my job. That means that no time off is needed for trips. And yes, my friend, I do work even when I'm out of town. It's actually kinda nice, because when you're on vacation, you're not staring at all of the chores and tasks around you that you need to get done. So I'm pretty darned focused.
But working means I don't get to disconnect like I love to do on vacay. So I try to fit in a walk every day around the neighborhood to move and also see people. And I'll step outside for fresh air from time to time for a good brain break.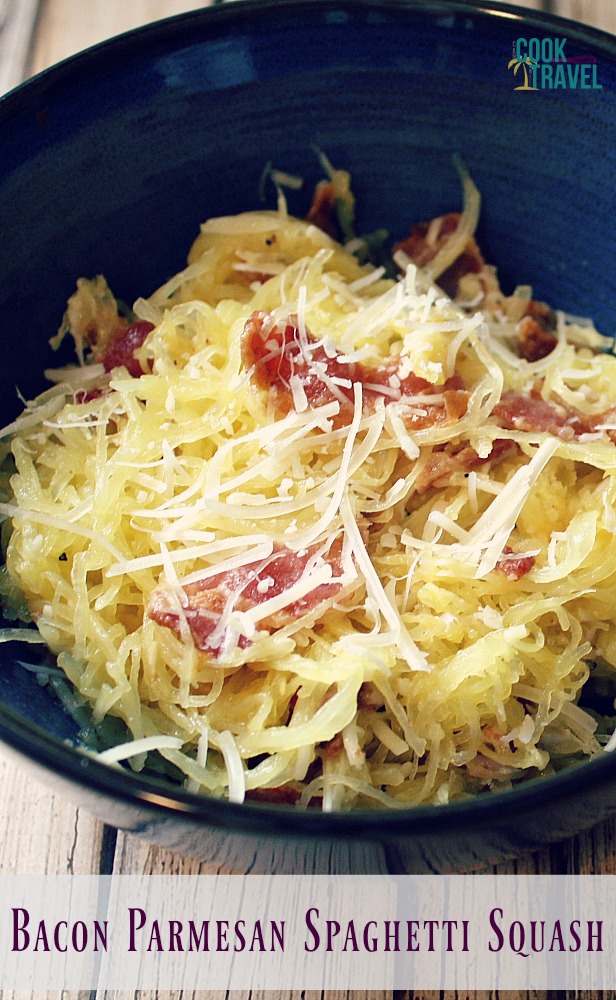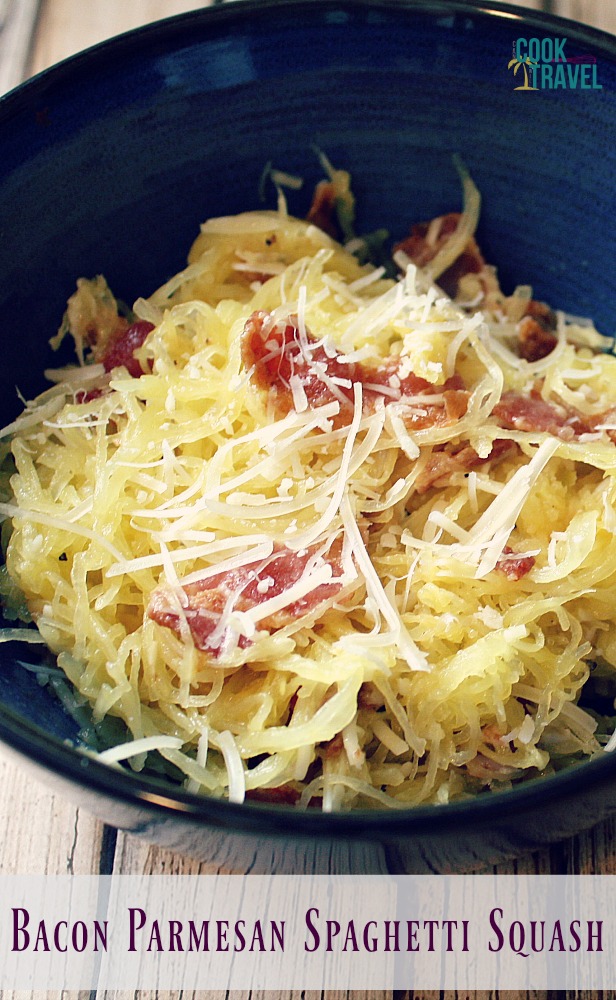 And knowing that I was heading out somewhat last minute, I was in search of a dish I could make pretty easily that would travel well. So when I spotted Bacon Parmesan Spaghetti Squash and had a spaghetti squash hanging out on my counter, it was a no brainer. And I adored that I only needed a handful of ingredients: spaghetti squash, bacon, shredded Parmesan, and butter (unsalted).
Probably my least favorite part of dealing with squash like spaghetti, acorn, or butternut squash is cutting it. Microwave the squash for 30 seconds at a time until the outside of the squash is easier to cut. (This is one of my favorite tricks for working with large squash.) And at that point you just need a large cutting board and a sharp chef's knife.
Brandie at Home Cooking Memories recommends cutting the spaghetti squash for this recipe, which totally intrigued me. Usually I just cut it in half lengthwise. But in this case, she suggests cutting in 1-inch slices, which makes the strands of squash a bit longer. It was pretty cool to do. I roasted them with a bit of olive oil and salt and pepper. Let the tender squash cool slightly and scrape away the squash from the skin.
While the squash cooked, I cooked half a pound of bacon. I halved the amount of butter and bacon in the original recipe. I wanted the squash to be a little better for me, plus the spaghetti squash was under 4 pounds. After all, isn't the point that squash makes for a healthier side dish?!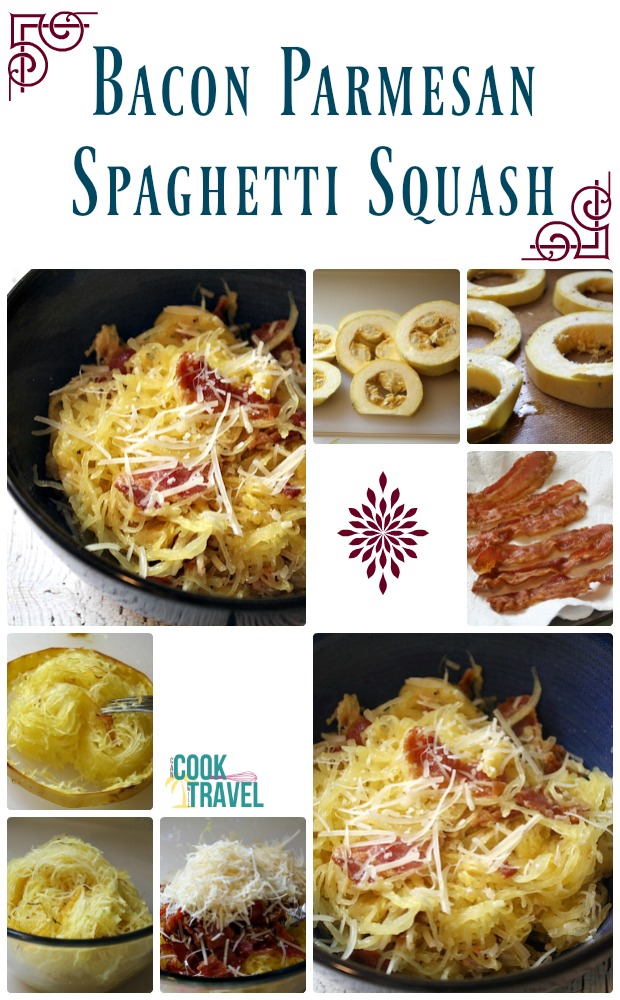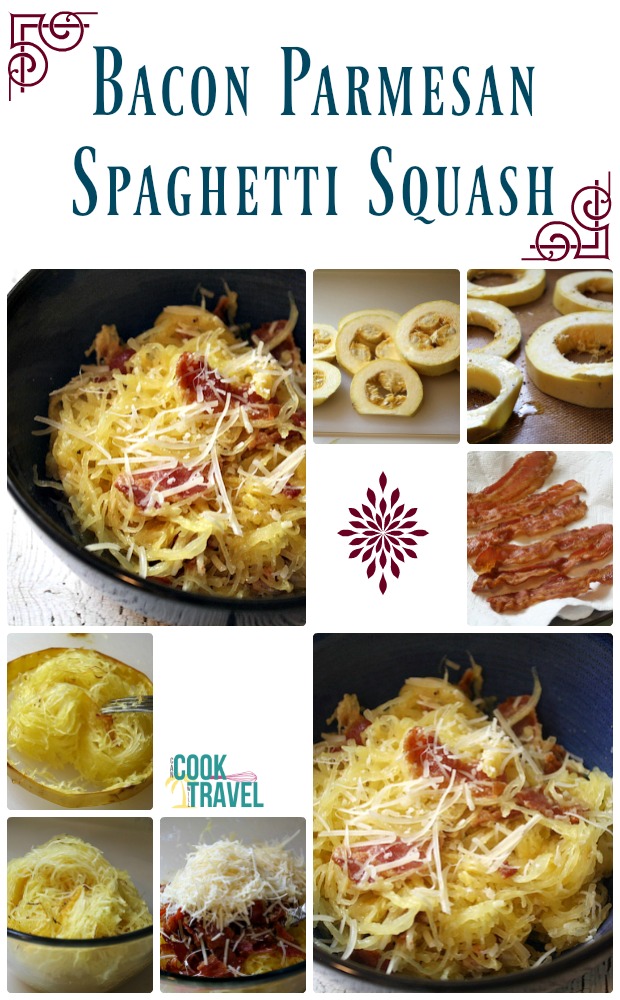 Toss the warm squash with some butter until the butter melts. Then add the bacon crumbles and shredded Parmesan cheese along with some salt and pepper. And that's it! Top with a little more cheese and eat it right away. I made a whole meal out of it when I wasn't super hungry, but I also ate a small serving as a side dish, and it was perfect.
I'm a big fan of the texture of spaghetti squash, because it resembles pasta enough that I don't miss it. And with just a few ingredients, you get a Bacon Parmesan Spaghetti Squash that is creamy, slightly salty, and is filling but not heavy. Making this a really yummy and satisfying dish!
Oh you just have to try this dish out this Summer and Fall. If you see a spaghetti squash at a farmers' market or at the grocery store, pick one up along with some bacon and Parm, and you're all set. Bacon Parmesan Spaghetti Squash will be yours! Click that link for the recipe along with step by step photos and instructions. Happy squashing!
A look back:
One year ago: Roasted Poblano Queso Fundido . . . It's Queso Time!
Two years ago: Vanilla Chia Seed Pudding … I Might be Obsessed!
Three years ago: Did Someone Say Salted Mudslide Cookies? Oh Right, That Was Me!
Four years ago: Learning to Love Salads – Part 8: Southwest Chicken Chopped Salad
Five years ago: Taking a Crack at Eggs Benedict
0