It's World Series time, and for the first time that I can remember, my team not only made the playoffs but we're in the freaking world series!! So I really wanted to make something that would be great to munch on while watching the game or tailgating so I bring you Homemade Pretzels with Sriracha Beer Cheese Sauce…yummy!
I was young the last time around when the Royals made it to the World Series, so sadly I don't remember…but it just makes this week even sweeter. As a kid, I remember going to Royals games, getting to run the bases once on kids day, and I was there for the longest game in Royals history. But honestly I'm pretty happy watching the games from my living room…I may have a slight fear of getting hit by a fly ball…and despite what my mom says, it's not an irrational fear. (Thanks to many friends over the years who have sent me videos of people getting hit by baseballs…holy crap!)
But back to the pretzels. I love soft pretzels. The yeasty smell, the bit of salt in each bite, and the chance to dip it in cheeese sauce make it a fabulous food for game day (or let's be honest, any day). I've never tried my hand at making pretzels, so now was as good a time as any to see what I could do. I think they turned out pretty damn great, I gotta say.
To me, the key with making any type of bread with yeast is getting the water temperature for the yeast just right. For the dry active instant yeast, it's typical you'd need the water between 105 and 110 degrees. Otherwise just start adding your flour. Dough is all about feel, so if it's still sticky keep adding flour. If it's stiff, add water.
I used a combo of all-purpose flour and whole wheat flour and this was a great decision! Super easy to alternate the flour and gives the texture more of a bite. Then just roll out the dough into ropes and form the pretzels then boil them up for about 30 seconds. Bake the boiled pretzels and ta-da! They're done!
For the sauce, you know I had to go for something spicy, right?! You can always omit the sriracha or put in less…it's your sauce so make it work for you. I loved the addition of Pale Ale (yes, it's Boulevard Pale Ale as a nod to my awesome KC Royals with this local brew). Then there is the finish with cheddar cheese. This is a case of do as I say, not as I do here. I used milk shredded cheddar because I forgot to buy cheese and it's all we had. But please get your hands on sharp shredded cheddar. It's my favorite cheese to use in a cheese sauce and really increases the cheese flavor.
I believe the response I got when I shared these with my dad was "Oh my God these are so good!!" and "Kelli, you need to put these up or I'll eat them all." The pretzels had that classic pretzel texture and flavor and dipping them in the sauce was fantastic. You could taste the pale ale and the spice of the sriracha helped balance so it wasn't too cheesy (in case you believe that is such a thing).
So come on and click here for the recipe and step by step instructions…yum, yum, yum!
A look back:
One year ago: Ale and Cheddar Soup Saves the Day
Two years ago: Ravioli + Green Beans = Surprisingly Yummy
Three years ago: Calling All Cauliflower
Aren't soups and stews like a big hug in a bowl? I love as the weather starts to cool (not too much, Mother Nature, okay?) that I have a great excuse to cook up a big pot of stew. I just got back from Vegas where it was hot, hot, hot (more on the Vegas trip in a few days), and any time I return from a trip I want some type of comfort food. So this week I was drawn to making a soup, so I bring you Tomato Basil Chicken Stew.
There were a few qualifications this week to become my next recipe. I needed something quick, since I was gone most of the week, something that didn't have to be eaten immediately (for any stragglers), and a dish that didn't have tons of complex ingredients that would take a while to track down. That's where Tomato Basil Chicken Stew starting checking all of the boxes.
This was a quick recipe to throw together. Since I don't have easy access to rotisserie chicken, which is my favorite way to get shredded chicken fast, I had to cook my own. So that took the longest time but honestly it was WELL worth the effort. The flavor I got from cooking the chicken myself was fabulous. I use this technique where I brown the chicken on one side, flip it over, add water, cover and continue cooking until the chicken is cooked through. The browning gives great flavor and the steaming helps the chicken stay moist.
Once the prep work is done, the stew comes together quickly. Just cook up the veggies then add in tomatoes, cannelini beans, chicken, fresh spinach, basil, and seasonings. Then let it simmer for about 10 minutes and ta-da, you're done! Top with freshly grated parmesan cheese and serve.
The soup also can hang out on the stove top when it's done, which is great when you have people with different schedules around dinner time.
Let's chat about flavor for a sec. I added some red pepper flakes (not a ton but enough to give a slight heat) that really enhanced the flavors. The soup was super comforting and healthy. And I'm proud that I didn't throw in pasta (this time), although it would be fabulous with a little bit thrown in. The shredded chicken that had been browned on one side added its own flavor to balance out the sweet and tang from the tomatoes. And then the spinach gives great texture and that hint of basil isn't overwhelming but is instead subtle.
This stew was a total hit. With every bite, it just got better and better, until that sad moment when the bowl was empty. Be sure to click here for the recipe and step by step instructions, for the next time you need a quick and healthy meal on the table. So good!
A look back:
One year ago: Pumpkin Biscotti to the Rescue
Two years ago: Sinfully Good Dip!
Three years ago: Ah, Nutella…Part 2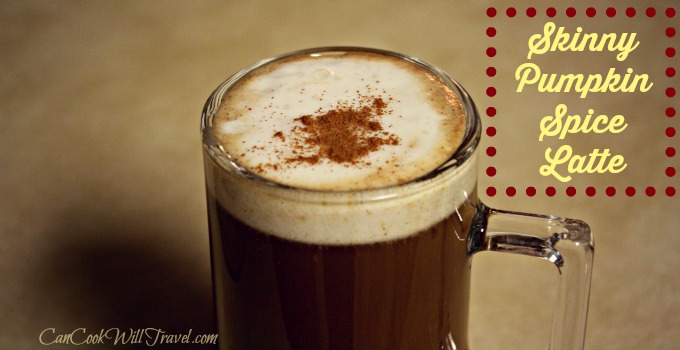 Tis the season of pumpkins and lattes, am I right? One of the lovely parts of it being Fall is that pumpkin spice everything is everywhere. I'm not a complete pumpkin fanatic, but it can be comforting and warm you up with the new chill in the air. So this week, I bring you a…