By Kelli Wallace Leave a Comment
Thanksgiving is officially past us, which means it's time to say hello to the Christmas season. I'm pretty psyched about this, if I'm being honest. I love Thanksgiving and all of the fun my family has on that holiday, but I've obviously been getting geared up for Christmas for a couple of weeks now. Plus the tree is going up today! And I was feeling like it was time to break out a Christmas-y recipe, which is where this Gingerbread Loaf came in.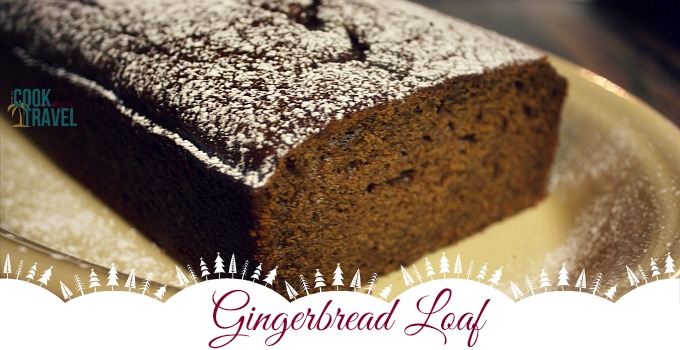 Gingerbread is definitely something I associate with Christmas. From gingerbread men, bread, and even those cute, non-edible gingerbread ornaments … well it ends up being a symbol of holiday. So it's a bit surprising that I have made zero gingerbread recipes on my blog to date. Time to end that silly streak! And thanks to Pinterest, I came across this delightful bread.
Here's what I loved about this Gingerbread Loaf: The recipe called for ingredients I generally have on head, it was super easy to throw together, and the finished bread smells divine!
Making this bread reminded me of baking a cake. Just mix together your dry ingredients of flour, lots of nutmeg and ginger and a pinch of salt and some baking soda. Then in your mixer you'll combine softened butter, sugar, molasses, vanilla (of course it was vanilla bean paste in my case) and some eggs. Then alternate the flour mixture with buttermilk until you have a fluffy batter. Put the batter in a greased 9×5 loaf pan and bake for 55 minutes. That's it!
Pretty standard baking procedures here, but the finished product is anything but standard. Once the gingerbread loaf is cool, I dusted it with powdered sugar and sliced it up.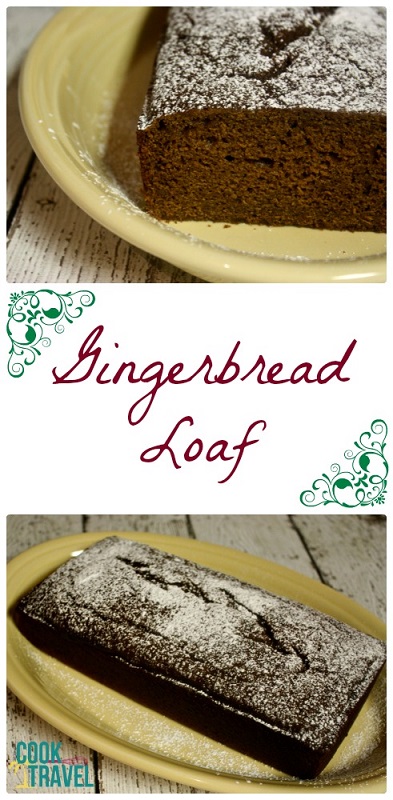 Let's talk flavors here, because that is where this bread shines. It was basically like a giant Christmas hug packed with richness from the molasses, and the ground nutmeg and ginger added a spicy warmth to the bread. It was soooo delicious! Seriously eat this bread for breakfast with a cup of coffee or hot tea, and you're in for a holiday treat!
I cannot wait for you to make this Gingerbread Loaf this holiday season. For the recipe and step by step instructions, click the link and enjoy! Happy loafing!
A look back:
One year ago: Goodbye Thanksgiving, Hello Pumpkin Ravioli!
Two years ago: Roasted Brussels Sprouts with Honey Sriracha Drizzle – Oh So Good!
Three years ago: Light and Easy Carbonara
Four years ago: Because I Can … Grown Up Mac 'N Cheese
By Kelli Wallace Leave a Comment
A new installment of my favorite things I'm crushing on is here. If there's something I am really loving, it's only right to share it with you.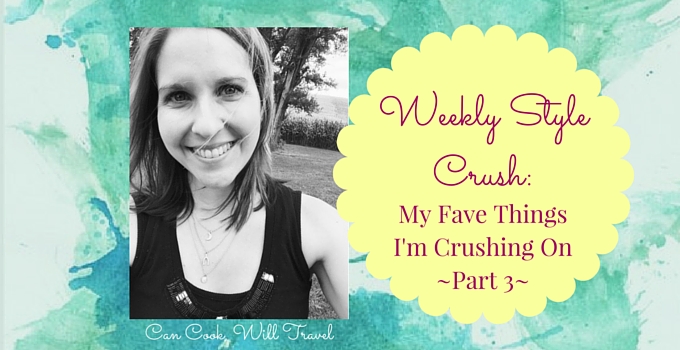 So this month I'm bringing you a book that I love, a cool service I'm using, and a nifty way to dress up your devices.
Let's get started, shall we?
Ready to Do Some Cool Sh*t
Some recommended reading came my way for a book called Do Cool Sh*t: Quit Your Day Job, Start Your Own Business, and Live Happily Ever After, which is a super fun and quick ready by Miki Agrawal.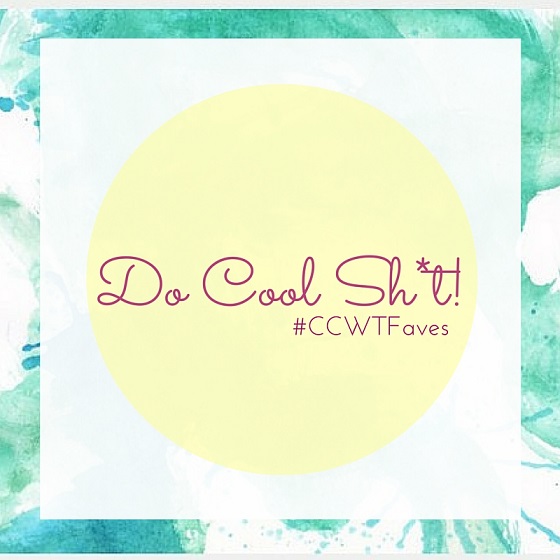 This book isn't strictly for people looking to quit their day job. I looked at it more as a guidebook on how to make cool stuff happen in your life. Whether this is how to work better with people, things to say to get others to help you out (ie – frame the request as if it's something they'll get something out of too), and tons of other great ideas for accomplishing whatever you want to do.
What I love about Miki's approach is that she's a go-getter, and she shows you how to not be afraid of going after whatever it is you want. Perhaps it's a promotion, a new project you're passionate about and don't know how to start, etc.
So if you're looking for some inspiration to start living life a little bigger … this book is a great start! And then go check out Miki's website, Do Cool Sh*t, for some more motivation and learning more about her community.
Get Your Fix on!
Ladies, I've been trying a new service that I just had to share with you. You may have heard of Stitch Fix before … I know I had. And the more I heard about it, the more curious I became.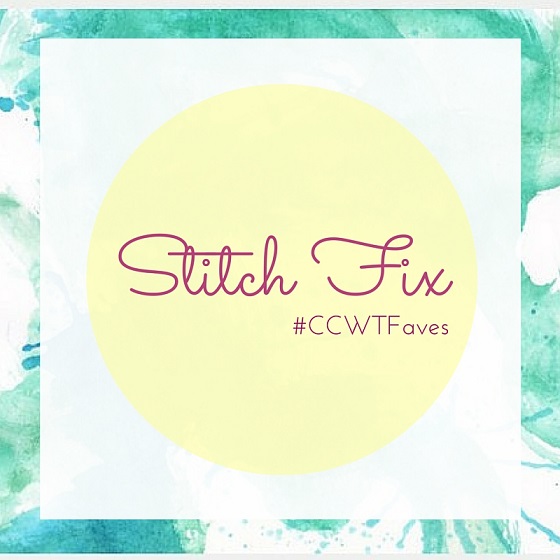 Here's the lowdown: Basically you take a quiz to get an idea of what your style is. Then you pay a $20 styling fee for the Stitch Fix stylist to pick out clothes that she thinks will fit your look. How does she know? Well, you took the quiz, so that's step #1. You can give the stylist a link to one of your Pinterest boards to give her an idea of what you like. Plus you can write her a note and tell her if there's anything particular you're wanting or things you don't like.
So it's basically like you have a personal shopper! You can set your Fix to arrive every month, two months, and so on. When your Fix lands on your doorstep, you check out all of the clothes (seriously, try on everything because you just never know). Keep what you like, return what you don't (within 5 days) and your $20 styling fee goes towards your order total for the items you keep.
I've gotten some cute pieces including an awesome anorak jacket from my last Fix that I love, love, love!
Curious about this and want to give it a try? I know I was! Here's my link so you can learn more and check it out!
Pick a Skin, Any Skin!
I'm talking skins for your devices, specifically. Phones, tablets, Kindles, and laptops are perfect to put a skin on. I know I've blogged about this before, but it's too fun not to do it again.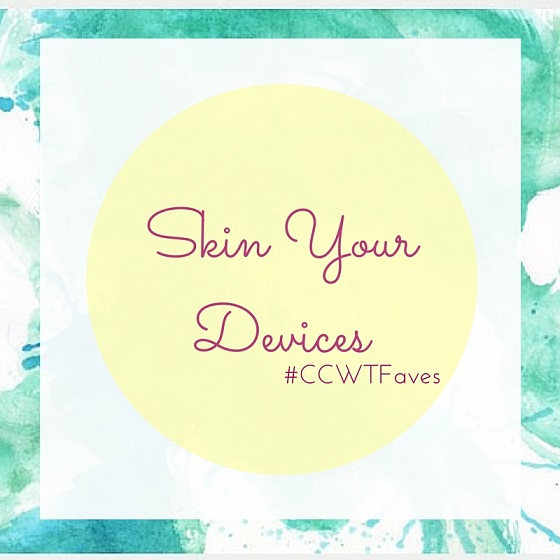 My two favorite sites to purchase skins for my iPad are Decal Girl and Nuvango (formerly Gelaskins). Both sites have TONS of different designs to choose from to fit your personality. It's so fun! Our family loves to put skins on stuff.
Here are a few of my favorite skins from fun graphics, cute scenes, pretty landscapes and a whole lot more!
Not only are these skins really fun, but you get to personalize your devices a bit more, they come with matching wallpaper, and they're really great protection when you drop or scratch your iPad, for example. Win, win, right?!
Hope you've enjoyed this weekly crush on my favorite things. Love what you read? Let me know! Comment below or share away … it'd be super cool if you did!
Stay inspired & do cool sh*t!
~Kelli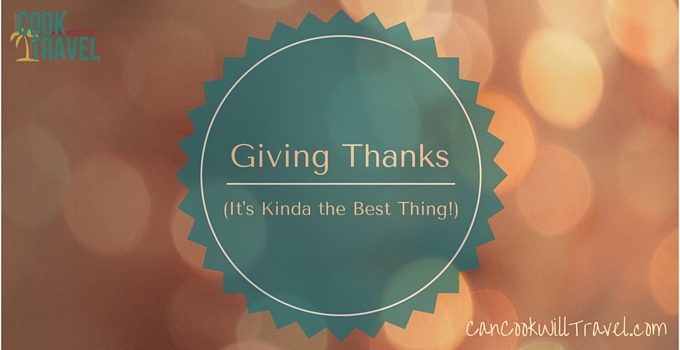 Happy Thanksgiving Week! Giving thanks is a reminder we are seeing a lot here in the States with it being the start of the holidays. It's all about being thankful everywhere you look. But sometimes it's downright hard to give thanks. I get it. There are days when things, life, whatnot just aren't going your…
Filed Under: Every Day Things Tagged With: Giving Thanks, Gratitude, Inspiration, Motivation, Thankful