When I walk out of the house without earrings on, I feel naked and totally unfinished. It blows my mind that the first 30 years of my life I didn't have pierced ears. I know, I know…but what is even funnier is that several of my friends in Park Lane didn't have their ears pierced until they entered the jewelry business either. Craziness! And I can't wait to tell you all about these Whisper earrings!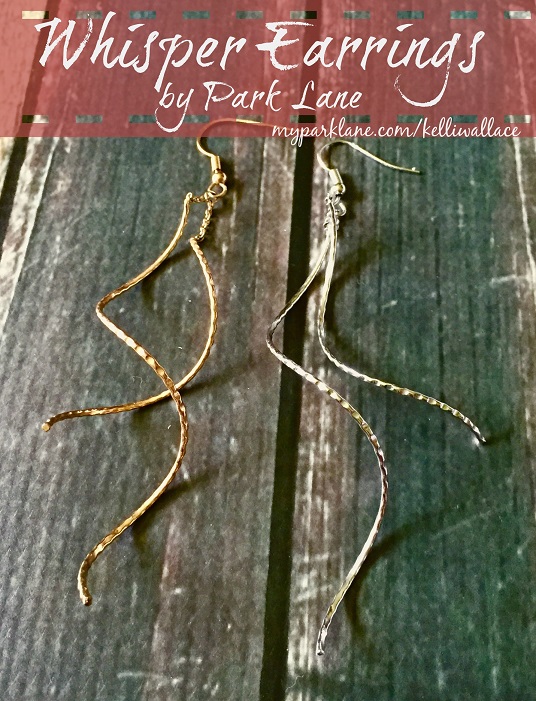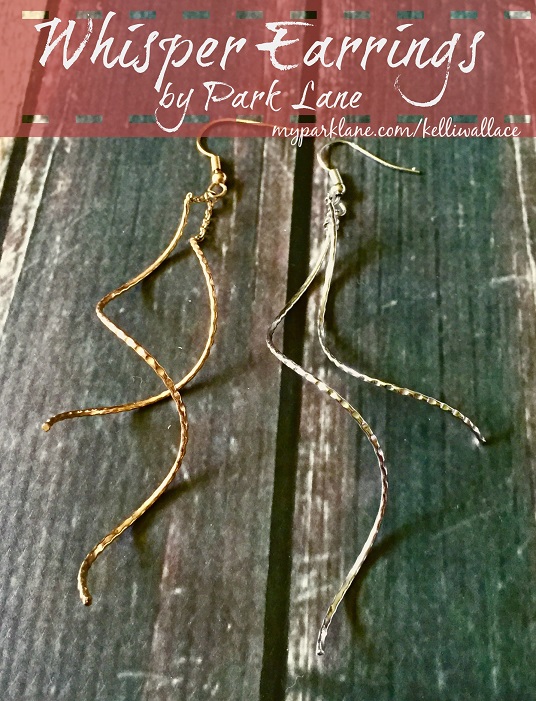 Earrings can really set the tone of your look. In my mind I think of them broken down sort of like this:
Big and flashy earrings = glam.
Posts = No fuss, keeping it simple.
Short dangles = Casual yet stylish.
Long dangles = Attention grabber and can be dressed up or down.
Obviously the above doesn't account for every situation, but I definitely think about what I'm wearing, where I'm going, and what I'm doing before I decide on my earrings. The one thing I've found is that these Whisper earrings can be perfect for so many occasions.
They are incredibly priced at $15 a pair with an unconditional guarantee. You'll never feel guilty wearing these or worrying about if something happens or they have some wear and tear. If they do, just use the guarantee to get a new pair!
They come in silver and gold. Score!! This means that the majority of my jewelry looks will go with either metal.
Whisper earrings are a cinch to dress down. I love wearing them with a tee, tank, long sleeved tee, and jeans, skirt or shorts. They give you enough polish that you aren't under dressed, and finish your look off enough that you will get compliments…trust me. Throw on your favorite, delicate necklace (like the Eternity necklace I have on here) and you're ready to go!

I love dressing these earrings up too. Here you'll see that I wore them to church on Easter Sunday along with this adorable EverAfter necklace. These are a perfect compliment to a statement necklace, because they aren't competing too much for your attention.

These earrings have great movement too! They're long dangles with delicate twists that are great at catching the light.
The best part of the Whisper earrings are that they are incredibly LIGHTWEIGHT…to the point that I often forget I'm wearing them. I have almost gone to sleep with them on a time or two.
Whisper earrings are perfectly lightweight and work with nearly every outfit and compliment so many items in my jewelry collection. I'm a huge fan!
If you want some serious bang for your buck, check out a couple of collections Park Lane has put together to show you how to get a lot of jewelry with some crazy good savings using our customer special. (And yes, you can get many of these items in another metal option.):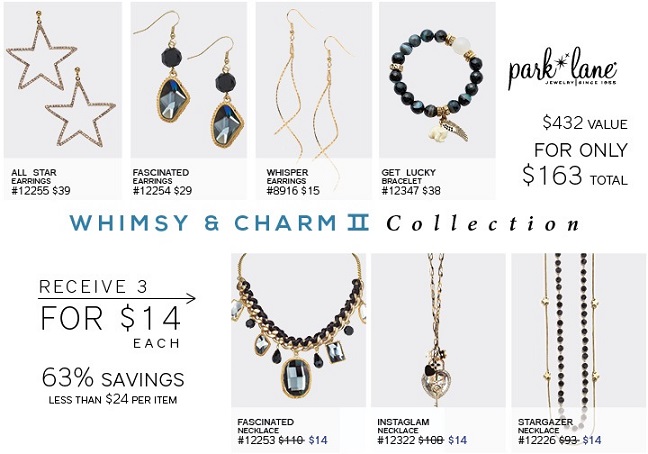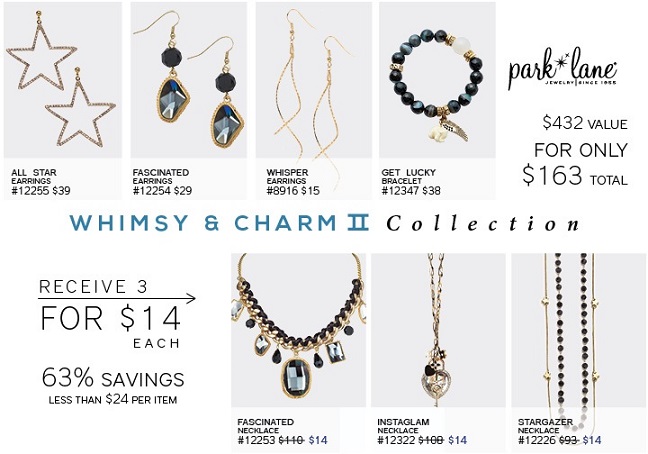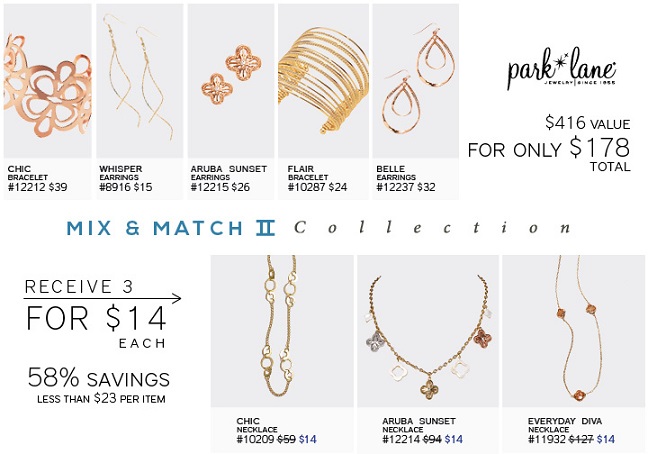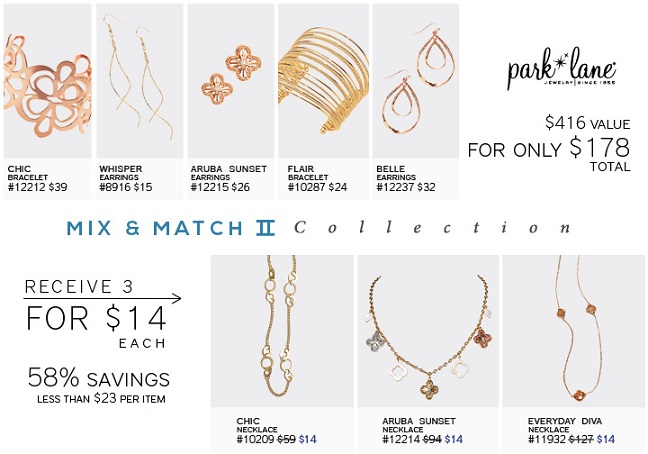 Click here to shop or check out the online collection…I love a good deal…especially when an unconditional guarantee is involved! And again #ThisIsWhyILoveParkLane!!
0