I know this week's style crush is a few days late. I was traveling to Dallas for work, and between the travel, meetings, dinners, drinks, bus break down, Top Golf, and some work in there … well it was a packed week. I also noticed a fashion trend throughout my trip which was layering short necklaces. This is a favorite trend of mine as well, and it was fun seeing how many people enjoy rocking this look too.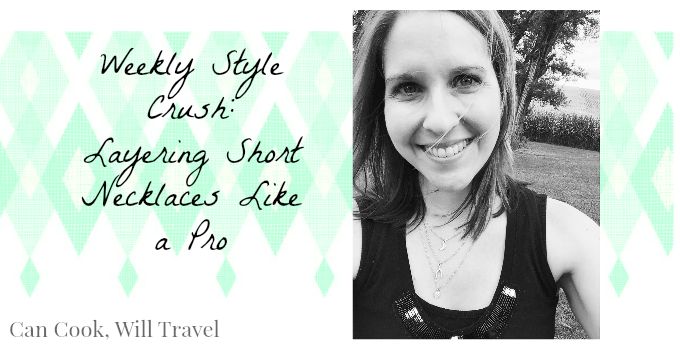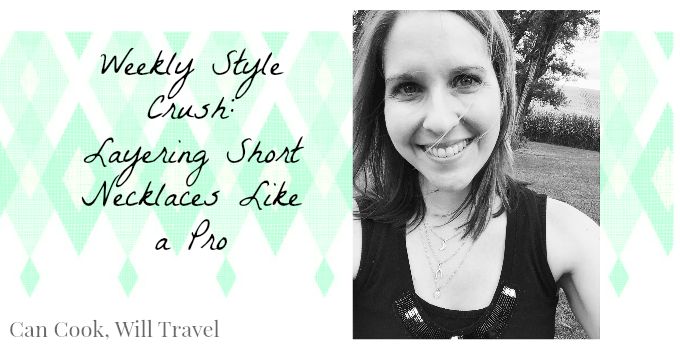 One thing I love about Park Lane is that they totally embrace this layering trend. Not only do they have a ton of necklaces that you can easily layer together, but they also take the guesswork out of it. They do this with their necklaces that are already layered and also often have detachable necklaces.
Here are a few of my favorite layered looks:

Three's a Charm Necklace
The Three's a Charm necklace is awesome with its sparkly gold charms of a crescent moon, horseshoe, and disc all covered in tiny crystals.
Each of the three necklaces is detachable, so you can wear any combo of the three or wear them on their own.
I get a ton compliments on this piece. It looks perfect with scoop neck, v-neck, and boat neck lines. Plus it is finished on the back, so you could flip the necklace over if you weren't in the mood for sparkly little pendants. I love the bit of crystal, though, as it really is quite eye catching!

Turn It Up Necklace
When you're in the mood to layer and mix your metals, then look no further than this Turn It Up necklace. With silver, geometric-shaped pendants on gold chains, this makes mixing metals AND layering necklaces fun and easy.
I like how the longest chain is 6 inches longer than the middle chain just to give a bit of edge with its varying lengths. Plus this is another detachable necklace, so you can wear any combo of these pieces.
My favorite thing is to wear this against a solid color like black, to make this one pop even more. And I LOVE it with this white tee too. I know I'll be wearing this one quite a bit in the future!

Icon Necklace
My wish list from the new Fall/Winter Park Lane catalog is getting pretty lengthy. And near the top is the Icon necklace.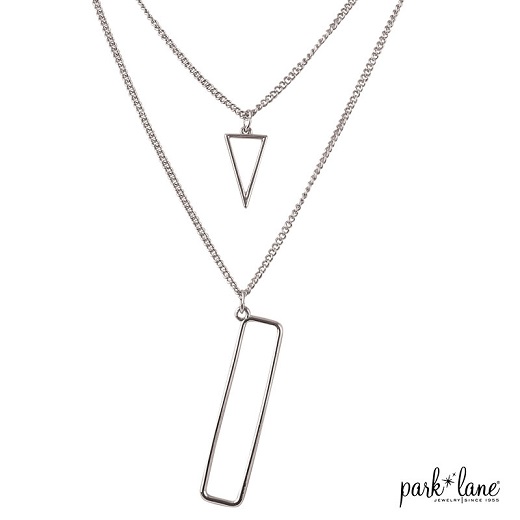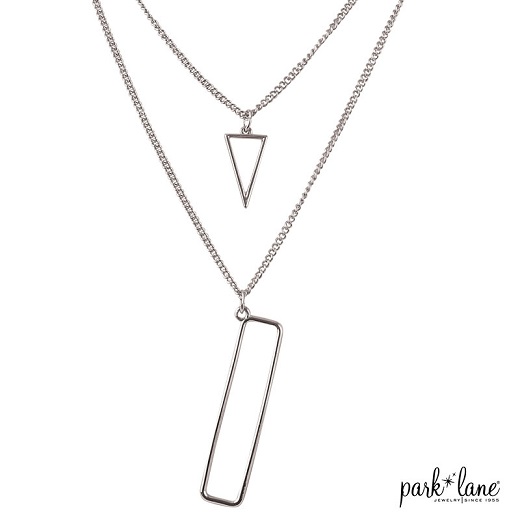 It consists of 2 short necklaces that have see-through pendants. One is a triangle and the other is a rectangle. And once again this one is detachable, so wear both or wear them solo … it's up to you!
Icon is an airy piece that is perfect for wearing on a daily basis. It's so cute with a v-neck, and is such a simple, casual piece.
And it's a cinch to keep layering with Icon. Check out this picture that shows it alongside the Andria and Madeline necklaces. This additional layering is a great way to dress up Icon and take it from day to night seamlessly.
Zen Necklace
The final necklace that I couldn't skip is another one that is going to be a must-have for me. The Zen necklace is a double stranded piece, which isn't detachable (in case you're curious).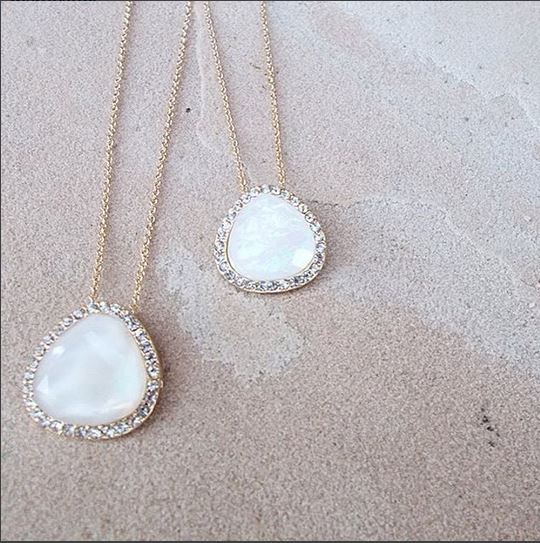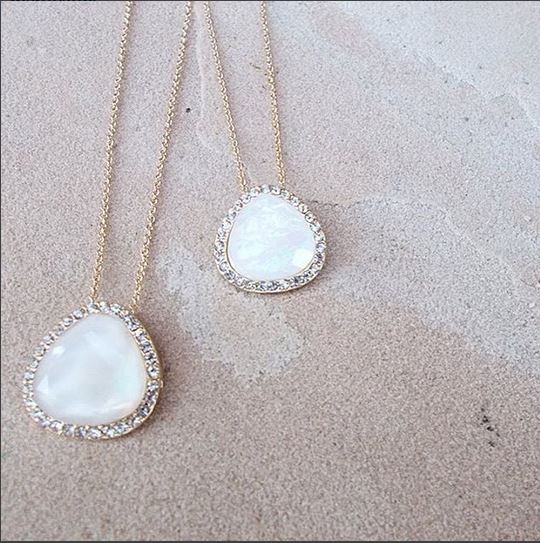 It features 2 pendants that are outlined in crystals. One pendant has a white opal finish and the second pendant is light taupe with a pearl finish. So pretty, and this will be one that will easily transition through all of the seasons.
I can't wait to get my hands on this necklace!!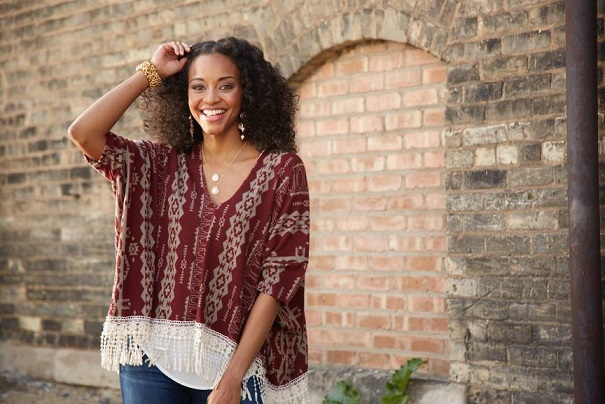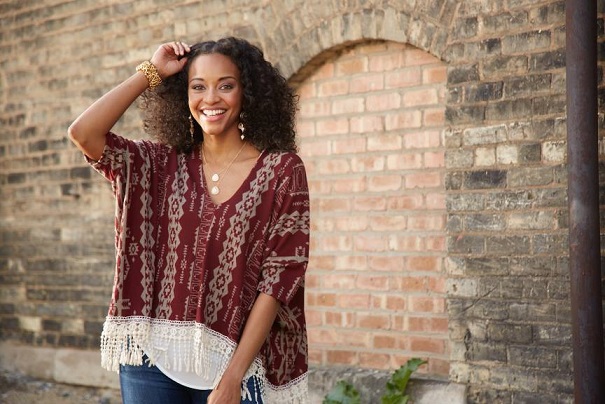 I hope this week's style crush helped inspire you a bit to layer up those short necklaces. Layering short necklaces is a fabulous trend that adds a bit of polish to your look. Plus it adds some extra interest, makes it look like you put more effort into your jewelry look than you did, and definitely garners more compliments.
I would LOVE to hear from you! Which of these necklaces that I highlighted here do you love? Comment below and let me know.
Stay inspired & happy layering!
~Kelli
0