A good pair of stud earrings (or post earrings) is an absolute jewelry must-have in every woman's jewelry collection. Lately I've noticed I've been grabbing a stud earring over dangles or hoops quite a bit. And here's what I LOVE about a good stud…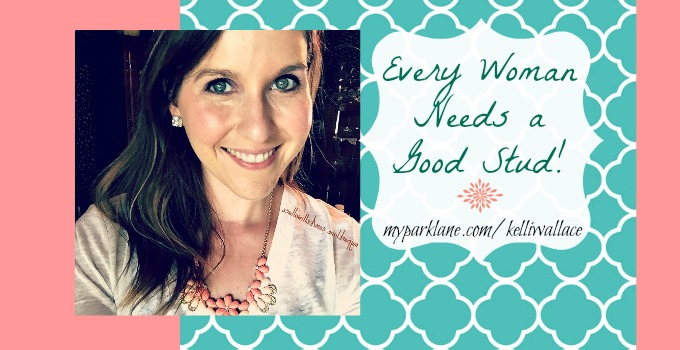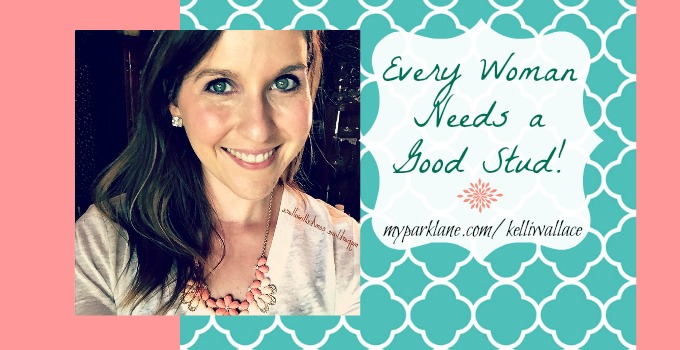 Casual Style:
They are perfect to throw on when you're in a tee and jeans.  If you can't tell from my Weekly Style Crush posts, I am often running errands and living life in this wardrobe staple. When you work from home, a t-shirt and jeans truly feels like dressing up! Stud earrings work so well to keep you looking "put together" even in our every day style, because they're subtle and work well when wanting to keep your look simple and easy.
Active Style:
I love a small stud when I'm exercising or doing an outside activity. I often wear them when I'm working out or walking, because I don't even notice I've got them on. And they are the only choice when I'm throwing on some simple jewelry for our Summer golf league.
A Statement Necklace's BFF:
A good statement necklace is amazing when you're trying to dress up a more casual look or when you're wanting to glam up a dressier outfit. But the last thing you want to do is upstage your statement necklace with large earrings. You want someone to look at you and not be confused about where their attention should go. Big earrings with a statement necklace are totally okay if you're going to a fancy event and want to be bling-tastic, but for more every day/night wear, you want that necklace to be the star!
Look Well-Rested:
Seriously! Did you know that if you wore some bling right by your face (crystal post earrings are a great example) you'll look well rested and more youthful? I love the Sparkling earrings and Vivid earrings to give the perfect amount of sparkle and wake my face up a bit. It's true…try it!

Highlight Your Style With a Stud:
There are post earrings for every fashion style, I tell ya. If you go for a more simple, classic look, go for a stud that trend is smaller, and will never go out of style like a great pearl or crystal pair of earrings. Park Lane's Matinee earrings (only $10!!), Sparkling earrings, and the Favorites earrings from the E! Collection (set of 3 earrings in silver, gold, and rose gold!) are perfect for a style that is timeless. If you're more of a girlie style, the adorable set of 2 Pixie earrings can't be beat. For a feminine look, I love the Honeycomb earrings and Enchanting earrings both with a pale center of peachy pink and purple and crystals around it. And for an edgy, modern style, I wear the heck out of my Cleo earrings (let's be real, these earrings go with all of my gold looks) and the set of 3 Glee earrings with variations of color from a clear to smokey gray to black will fit perfectly with whatever your mood is. And if you love a pop of color, the Magic Kingdom earrings are so pretty! There truly is something for everyone!

I could go on and on with how to use studs to go with different fashion trends. The point is that studs are super flexible and so great to have on hand for a polished look. I really love them, too,  for moms who have babies who love to grab at shiny things. Ouch is all I can think, and what better to wear than a post earring to still feel stylish and safe!
It's so easy to throw in a pair of studs before you run out the door and just like that you look like you have your sh!t together! Whether your posts are subtle or make a statement, you can't go wrong.
Have you seen something you like here and want to get it…just click this link and you can shop away! Reminder that every piece of Park Lane Jewelry comes with an unconditional guarantee AND our amazing customer specials will knock your socks off!
I love to hear from you! Comment below and tell me which stud (earring) is your favorite! Today I'm thinking mine is Cleo.
0