While I'm still completely obsessing over last week's dark chocolate sea salt almonds (which I'm eating as I write at the moment), I knew I needed another go-to healthy snack in my arsenal. I'd been eyeing this Vanilla Nut Latte Protein Bites recipe over on Pinterest for a while now, and I thought this week was the perfect time to give it a try.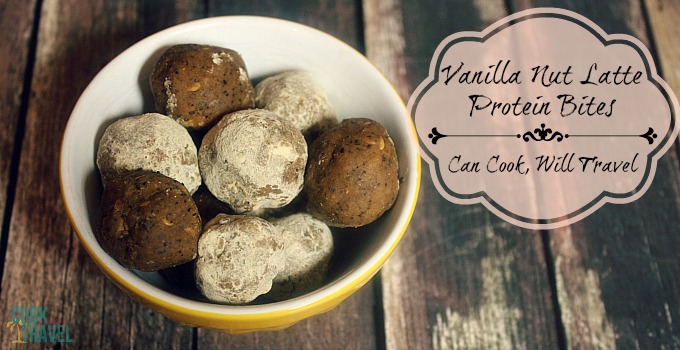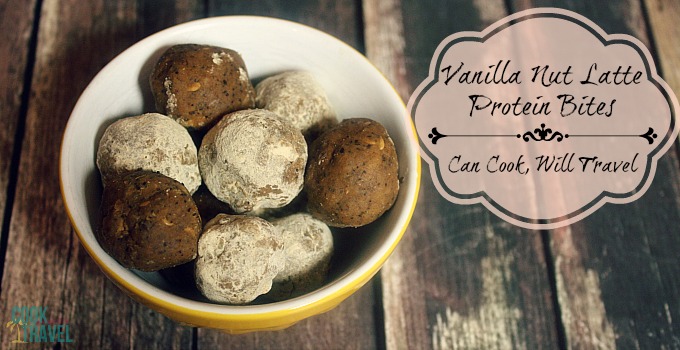 Last year I made a killer chia seed protein ball recipe, and I was definitely ready to give you another great option.
This Vanilla Nut Latte Protein Bites recipe comes from the blog Cotter Crunch and was inspired by a Starbucks drink, which I totally get after making it. The basics are to use your favorite vanilla protein powder (I used Perfect Fit protein from the Tone It Up girls), coconut flour (or almond flour), some ground coffee, and chopped nuts (I went with chopped walnuts). Then mix in the wet ingredients including nut butter (I used almond butter), maple syrup, and I also added some vanilla bean paste for extra vanilla flavor.
I used my hands to mix it all together. Then you'll start forming them into bite-sized balls. Feel free to add extra wet or dry ingredients to make the texture the easiest to work with. I added a little extra almond butter and maple syrup as I went. Another tip is to chop up the nuts really well to help the mixture stick together even better.
Pop each formed ball on a lined baking sheet and once all are formed (you'll probably get about 18-20 total), and then put the baking sheet in the fridge or freezer for an hour or so. You can enjoy once chilled or roll in some protein powder and/or coffee for an extra coating.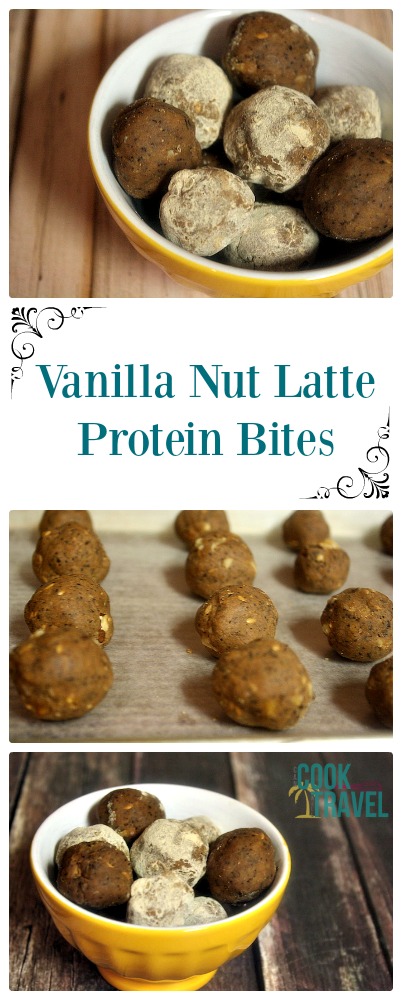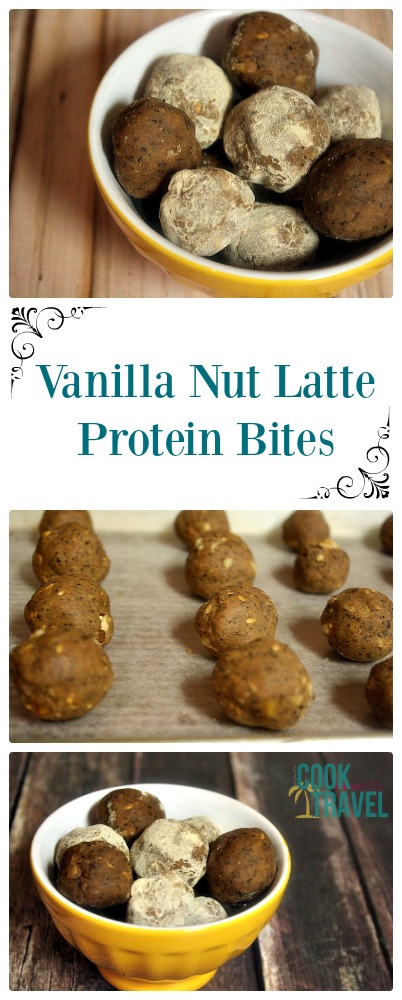 These little Vanilla Nut Latte Protein Bites are packed with flavor and I love the bit of coffee throughout. The flavor reminds me of some granola bars I made in year 1 of my blog. They're full of good for you stuff with the almond butter and protein and nuts. Such an easy treat to not only make but it's super handy to have on hand.
You can keep these protein bites in the fridge to make it a no brainer. This helps you not reach for the cookies and chips but to reach for something healthy. Gotta love that!
For this Maple Vanilla Nut Latte Protein Bites recipe and step by step directions click on this link. Here's to healthy snacking!!
A look back:
One year ago: Garlic Parmesan Cauliflower . . . It's the Right Thing to Do
Two years ago: Learning to Love Salads – Part 15: Kale Salad with Warm Cranberry Vinaigrette
Three years ago: Jalapeño Cream Cheese Poppers – An Appetizer I Can Get Behind
Four years ago: Chicken Enchiladas – Lightened Up Comfort Food
Five years ago: Granola Goodness
0